We're visiting the best, trendiest hotel bars to find you the tastiest summer cocktails in NYC. Not only have we got the photos, we've got the recipes — directly from the bartenders — so you can make them at home. Grab your martini glass and hit the deck, you're having a cocktail party.
This week, we've got New York Central at The Grand Hyatt, New York. Previously, we've bar hopped at: XVI at Hilton Garden Inn Times Square, The Maritime, The James Hotel, Hilton New York Fashion District, and The Standard Hotel.
Drink #1: Mr. Big
Ingredients:
2oz Ceres Guava Juice
1/2 Lime Juice
1oz Combier Orange
2oz Death's Door Vodka
To make
Build, ice, shake vigorously and strain into Martini Glass
Garnish: Star Fruit
Drink #2: Hibiscus Kiss
Ingredients:
1/2 oz Lemon Juice
1/2oz Hibiscus Syrup
1oz Ceres Secrets of Valley Juice
1oz Tito's Handmade Vodka
Top with Champagne
To make
Build drink excluding Champagne, ice, shake and strain into a Flute, top with Champagne
Garnish: Hibiscus in bottom of Flute
Drink #3: Elliot Ness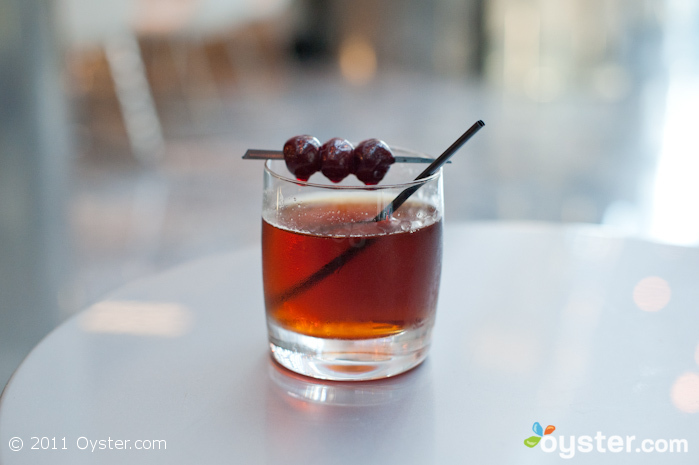 Ingredients:
Couple dashes Peach Bitters
1oz Carpano Antica
1oz Punt E Mes
2oz Makers Mark Bourbon
To make
Build, ice for 15 seconds, stir for another 30, strain into Rocks Glass w/ no ice
Garnish: 3 Brandied Cherries on spike
Drink #4: On Broadway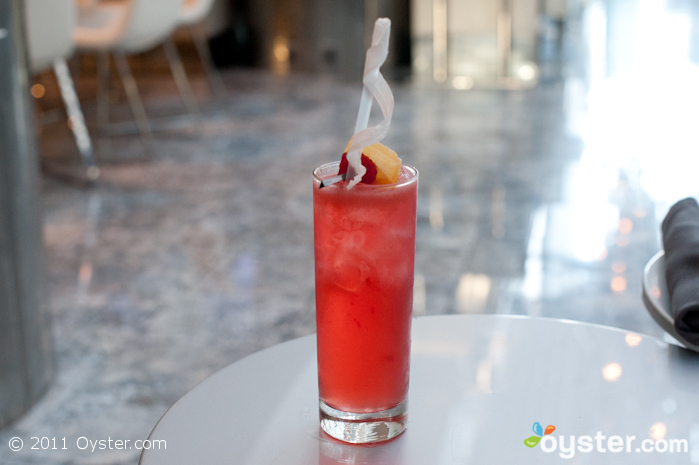 Ingredients:
1oz Raspberry Puree
1oz Verjus Blanc
1oz Combier Orange
2oz Death's Door Vodka
top with Ginger Beer
To make
Give the berries a quick muddle (they will break up when shaken), build drink except for Ginger Beer, ice, shake vigorously and double strain over Fresh Ice in Highball Glass then top with Ginger Beer
Garnish: Candied Ginger / Raspberry spike
Drink #5: Up The Hudson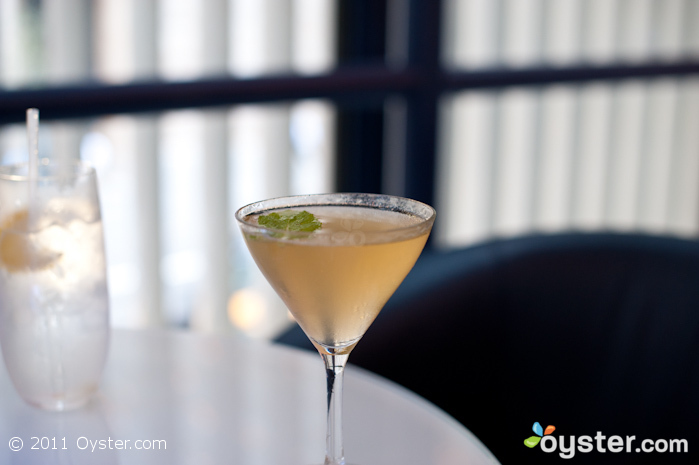 Ingredients:
6 leaves Mint torn
1/2oz Lemon juice
1/2oz Combier Orange
1oz Matilde Pear Liqueur
2oz Lairds Applejack
To make
Build, ice, shake vigorously and strain into Martini Glass
Garnish: Spanked Mint Leaf float
All products are independently selected by our writers and editors. If you buy something through our links, Oyster may earn an affiliate commission.