Stomp season may have commenced in September, but it's still prime harvest time in Napa. Despite the recent earthquake that rocked area hotels and wineries, most are up-and-running once again and where there's wine, there will be people (friendly ones, at that). This weekend in particular will be packed with wine tastings and tours, ghost walks, farmers' markets, live music, stomping sessions, and even a PGA golf tournament. Now, Napa is certainly not known for being cheap -- and if you're booking some last minute flights to get away for Columbus Day, well, better stick to bread and water for dinner tonight (or the rest of the month, really). But at least we can help you out with finding some value-packed hotels that have some lovely rooms and nice amenities, to boot. Better to save your cash for some delicious wine! And since we're always traveling around the world and discovering hidden gems, many of these properties are NEW on Oyster.com.
The three-story River Terrace Inn is a 106-room property located along a tree-lined river path. It's an upper-middle-range hotel with a range of features and services, but it nonetheless packs a terrific value for the price. Rooms are tastefully furnished and comfortably designed to meet the needs of both business and leisure travelers. It's also romantic enough for couples, honeymooners, and those celebrating a special event. A path along the riverfront leads to the Oxbow Public Market in downtown Napa. The inn has an outdoorsy feel yet it's within a minute's walk to dozens of restaurants and tasting rooms. Bonus: This property is NEW on Oyster!
The Embassy Suites in Napa does not look like your typical chain hotel upon arrival. It strives to emulate the Napa Valley vibe with manicured, sprawling grounds, a palm tree-lined, villa-like facade, and warm decor in the renovated suites. The juxtaposition of patterned rugs and patterned walls in these suites may have missed the mark (they feel a bit busy to some), but the decor is fresh and all suites feature separate living rooms, wet bars, mini-fridges, and microwaves (older suites have tired, out-of-date decor but modern amenities). Families will enjoy the two nice pools — the indoor pool is large and the outdoor pool is in a quiet courtyard, surrounded by the hotel (similar chain hotels often feature roadside pools).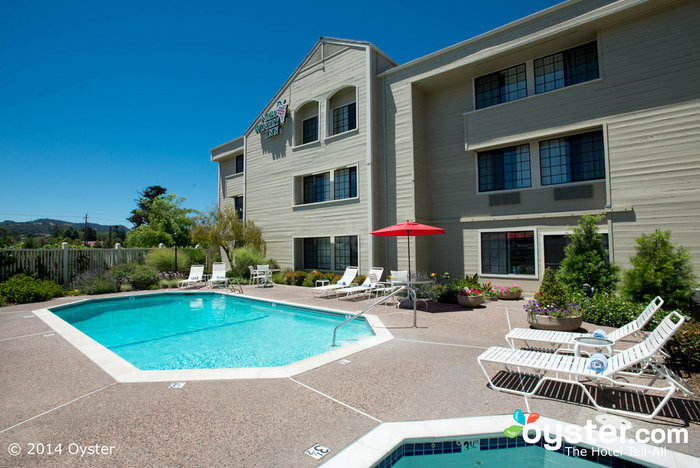 Located right off Route 29, the main road that runs through Napa Valley, the 55-room Napa Winery Inn is a small, upper-middle-range contemporary property. With a friendly staff and reasonable rates, it can make a good base for exploring the larger Napa region. While rooms are unremarkable and a bit dated, and the inn itself is somewhat generic-looking, it's a comfortable spot and should suit couples and families. There's a small, well-maintained outdoor pool and hot tub that's regularly supplied with fresh towels. Bonus: This property is NEW on Oyster!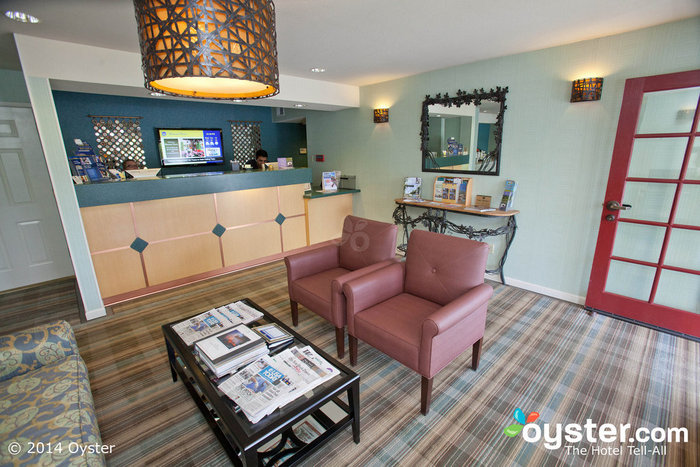 While the Best Western Plus Stevenson Manor Inn is certainly more about value than luxury (which gives it a prominent position on our list), the 34 rooms are clean and spacious, with modern amenities such as iPod docks and flat-screen TVs, as well as contemporary decor — mostly in tan, chocolate, gray, and cream hues. The main areas of the hotel, including the simple pool and tiny breakfast area are nothing to write home about, but the convenient location is major draw: It's within walking distance to downtown Calistoga and easy driving distance to wineries in St. Helena and along the Silverado Trail.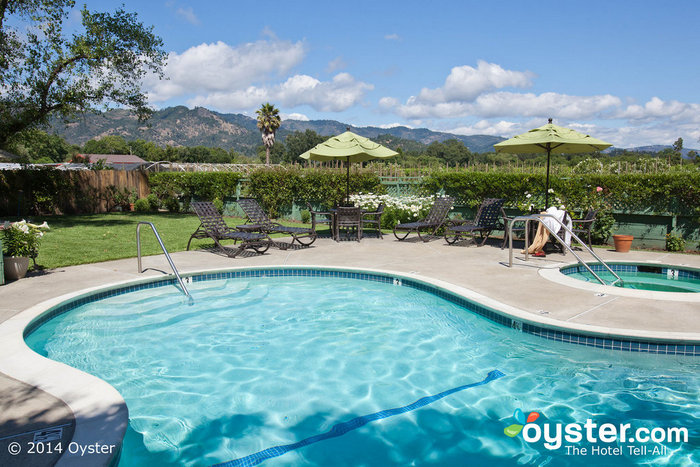 This mid-range converted motel is a five-minute walk from downtown Calistoga, and offers 13 big (if slightly plain) rooms, with microwaves, mini-fridges, wet bars, and gas fireplaces. It may not be luxurious, but it has a quaint, B&B feel that many couples prefer. Plus, the views are gorgeous and a long list of freebies — including breakfast and Wi-Fi — add to the value. There's also an on-site spa and a small, lovely pool.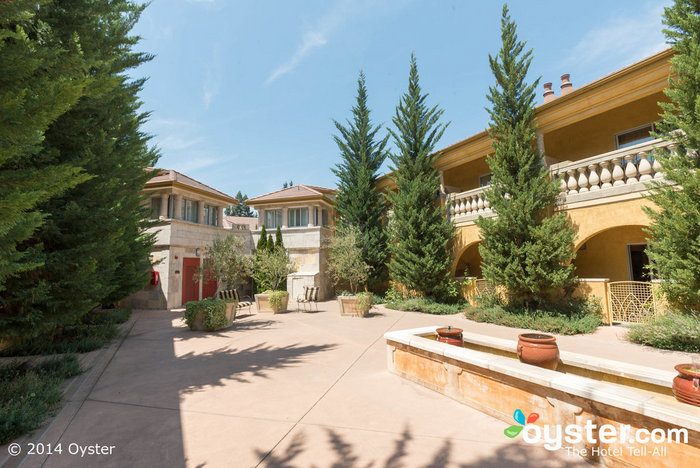 The 163-room mid-range Best Western Plus Dry Creek Inn is off US-101, within 10 miles of dozens of vineyards, golf, and Lake Sonoma with its water sports, and hiking and biking trails. The inn has a Tuscan theme but feels like a movie set with lots of faux paintings and chain hotel fixtures. Rooms are comfortable but feel like Best Western rooms in terms of somewhat dated decor; however, the hotel makes a solid base for exploring the area and freebies such as breakfast, Wi-Fi, and wine tastings add to the value. Bonus: This property is NEW on Oyster!
RELATED LINKS:
All products are independently selected by our writers and editors. If you buy something through our links, Oyster may earn an affiliate commission.