America has spoken! The faces of our government may not have changed too much in recent days, but some of the laws that make it up sure have. After all, the 2012 elections brought about a lot of firsts on the national and state level, including (but not limited to) famous victories in Colorado and Maine. In honor of some new state laws (that have surprised -- and delighted -- and outraged -- quite a few people), we're hitting the road to take full advantage of our rights as U.S. citizens. Come along for the ride!
The Vote For: Legal Highs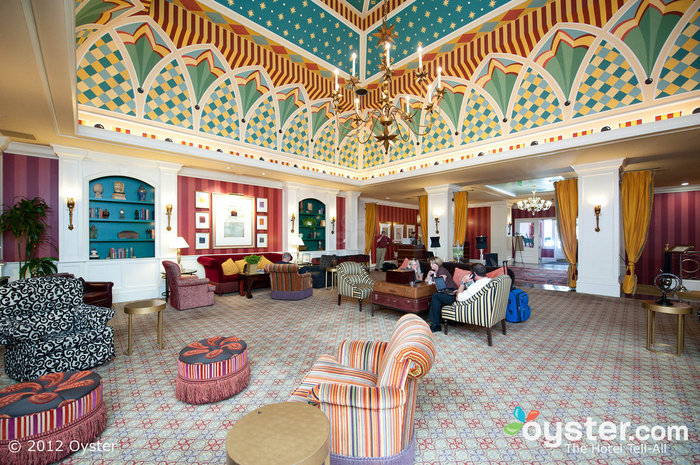 While federal laws may keep a tighter leash on the whole situation, several states this election passed marijuana laws that allow pot possession. Colorado and Washington became the first states to legalize the recreational use of marijuana for adults 21 and older, and we some people we know are ready to break out the Cheetos and spark up a fat one (and, yes, the law allows non-resident protection under new legislation).
To celebrate these state's historic firsts, visitors and locals can book a room at the super-chill (and somewhat trippy) Hotel Monaco in Denver. The boutique hotel boasts a great downtown location for convenient munchies options, quirky and stylish rooms to get creative in, and free evening wine receptions so you can share all of your very important ideas (or at least they'll seem so at the time) with strangers.
The Vote For: Marriage Equality
Several states, including New York and Massachusetts, already have marriage equality laws, but Maine, Maryland, and Washington were the first states to approve same-sex marriage by popular vote.
To celebrate with friends, whether they're gay, straight, bi-sexual, queer, or otherwise, revelers can head to the classy and romantic Captain Lord Mansion in Kennebunkport, ME. The Victorian-style property offers free breakfast and wine events, a small spa, and beautiful grounds for wandering, or even taking a stroll down the aisle.
The Vote For: Puerto Rican Statehood
Though the actual addition of Puerto Rico as the 51st state seems unlikely just yet, for the first time, the majority of Puerto Ricans voted in support of statehood. The territory voted 61 percent in favor of the referendum, which Congress would then have to approve in order to alter the land from commonwealth status.
The status and ramifications of the Caribbean island's statehood may still be up in the air, but we're just excited about the prospect of a new American flag. To show our support for Puerto Rico, whatever our relationship with them may be, we're dreaming of a trip to The Gallery Inn. The 22-room hotel in Old San Juan has rustic Spanish décor, an on-site art studio, and a charming dining area.
The Vote For: The Health Of Porn Stars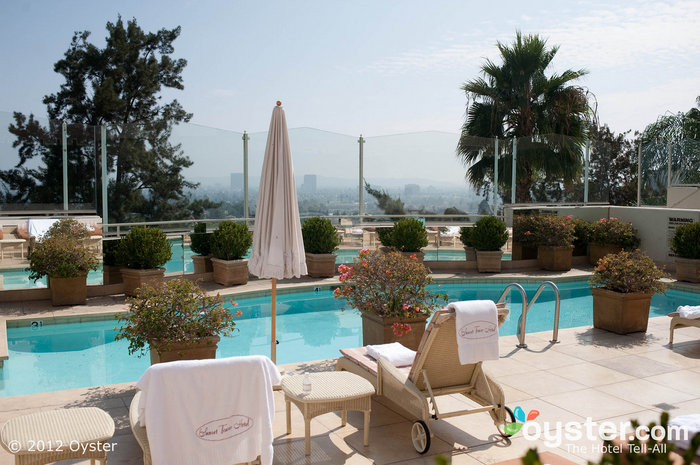 Los Angeles has a booming film industry of course, but the more adult segment of that industry saw a major blow (in some people's eyes) on election night. State voters passed a law requiring all porn actors to wear protection during filming, much to the chagrin of many producers and performers, who are now suggesting an industry-wide move to Las Vegas, where no such law applies.
While many in the adult film world are unhappy about the condom requirement, we'd like to honor the City of Angels' decision of healthy living by heading to the Sunset Tower Hotel for a sexy, romantic, and safe good time. The Sunset Strip (no pun intended) property has a top-quality spa and a 24-hour gym to keep your body looking top-notch. After your workout, go show your toned bod off at the hotel's A-list bar.
The Vote For: The Freedom To Instagram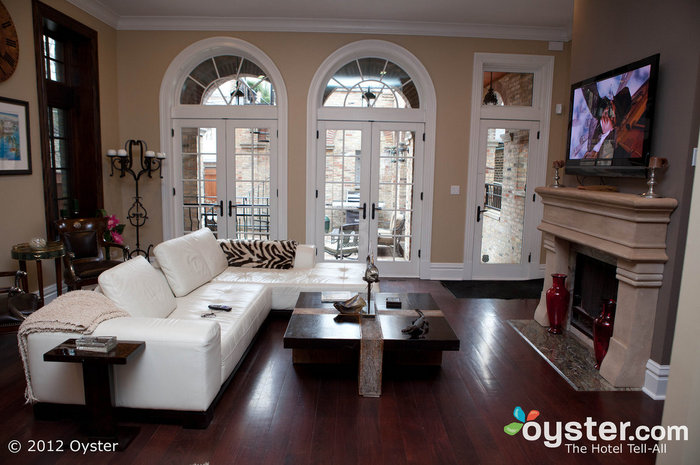 It's a good thing 14-year-olds can't vote. Several states have cracked down on social media within polling locations, expressing concern for voter privacy and intimidation by documenting or broadcasting completed ballots. Illinois is just one of the states to take on the battle, allowing citizens to post images only of their own unmarked ballots.
Since we're still feeling a little shutter-happy, we thought it'd be nice to take a trip to the Villa D'Catta in Chicago to celebrate the freedom of social media. The six-room B&B is so cute and trendy, you won't even need a filter to get a slew of "likes" when you Instagram here.
RELATED LINKS:
All products are independently selected by our writers and editors. If you buy something through our links, Oyster may earn an affiliate commission.