Airfare has been killing us recently. Fuel prices may be plummeting, but that simply means more cash for airlines, rather than more savings for passengers. So unless consumer demand drops (which we don't expect anytime soon), flying just about anywhere in the world will remain a costly affair. But that doesn't mean you should put off your travel plans. Instead, we suggest grinning and bearing it and ponying up for the flight -- but choosing a destination that's cheap once you're there. We found six spots around the globe -- from Europe to Asia, from the Caribbean, to Central America -- that may be expensive to reach, but upon arrival, everything from food to activities to accommodations is incredibly affordable. You can even budget in an hour-long massage (at just $15!) every day -- seriously. And we also suggest not booking a return flight, because you just may get so accustomed to this affordable lifestyle, you won't want to leave.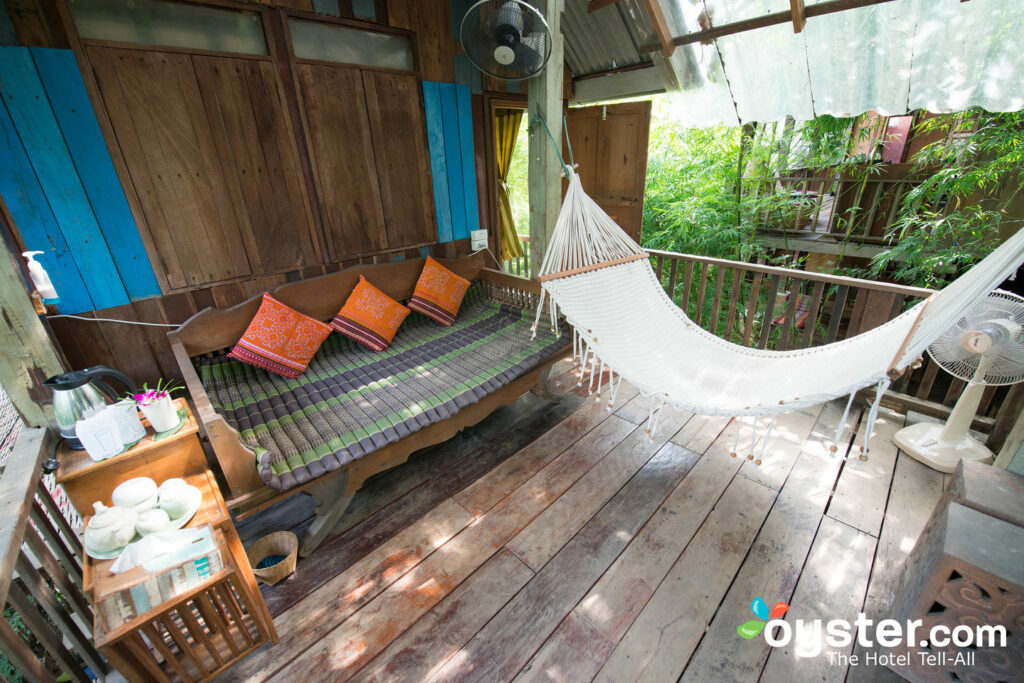 Reaching Asia from anywhere in the U.S. is going to cost you — and not just in hours of your life. But while some areas of the vast continent are extremely expensive (Hong Kong holds a top spot — sometimes the top spot — on the "world's most expensive cities" list), others can be quite cheap for tourists. Thailand is one such destination, particularly for those visiting the Chiang Mai region. Reached via an overnight train from Bangkok, this area is home to inexpensive guest houses, amazing cheap eats (like steaming Pad Thai for $1), and friendly locals who will gladly offer tours and treatments, like massages, for less than $20.
Where to Stay: BaanBooLoo Traditional Thai Guest House
With beautiful coasts, and vacations that are overall just two-thirds the cost of similar ones to Costa Rica, Panama is a great cheap-once-you're-there getaway. Popular activities, aside from lying on the beach, include hiking, bird-watching, horseback riding, scuba-diving, zip-lining, and noshing down on the chocolate and coffee the country is known for — and all of this can be done on the cheap. Numerous budget-friendly hotels and family-run inns can be found throughout, and most meals won't cost more than $5 to $10.
Where to Stay: Punta Caracol Acqua Lodge
Another destination with delicious coffee! American tourists flock to the Caribbean islands, particularly during spring break — which means high price tags on flights and hotels. But the Dominican Republic has maintained its place as one of the cheaper options if you have your sights set on the Caribbean Sea — as long as you stay in the right spot. We suggest the Cabarete and Sosua area. Here you can find inexpensive, ecolodge-like hotels, as well as miles of gorgeous beaches that won't cost you a penny. Tourists should always be cautious, particularly at night, but this area of the D.R. has a fun, laid-back, and inexpensive nightlife scene as well.
Where to Stay: Natura Cabanas
Nicaragua is another great, inexpensive alternative to Costa Rica — although we suggest getting there fast, as it's becoming increasingly popular. This diverse country is home to gorgeous cloud forests, beaches, and nearly daily fiestas that not only give tourists are true sense of the local culture, but also are incredibly inexpensive. Considering that the main dish here is rice and beans, dining is also cheap — but you can even get lobster for a reasonable price!
Where to Stay: Selva Negra
Greece's economic woes may be bad news for the country, but good news for you — and you don't have to feel so guilty, because your visit can only help strengthen the faltering economy! If you're beach-bound, skip the pricier Cyclades and opt for one of the Ionian Islands, like Corfu. Here, visitors can find numerous inexpensive all-inclusive resorts, beautiful beaches, and cheap street eats — a delicious gyro will only set you back a few bucks. And a quick visit to Athens to take in the ancient city's rich history is also highly recommended — and highly affordable.
Where to Stay: Corfu Holiday Palace
A recent Kayak study found that Lisbon is one of the five cheapest European cities for staying in a five-star property. So you can live large here, without dealing with a large bill at checkout. And when in Portugal, you must fill up on wine and seafood — not only is it delicious, it comes at lower prices than just about anywhere else in Europe. But the country has more to offer than what can be found in the capital city; the Madeira Islands and Algarve region boast beautiful beaches.
Where to Stay: Altis Belem Hotel & Spa
All products are independently selected by our writers and editors. If you buy something through our links, Oyster may earn an affiliate commission.