As travelers, we spend many an hour searching for the best time to visit our dream bucket-list destination -- all with the hope of avoiding the crowds. However, there are plenty of vacation spots where you can escape the masses no matter when you show up. Below, we rounded up a list of eight secluded hotels in Europe -- some of which require a long journey -- where you won't have to worry about elbowing your way through crammed streets or fighting over a lounge chair on the beach. So, will you go the distance?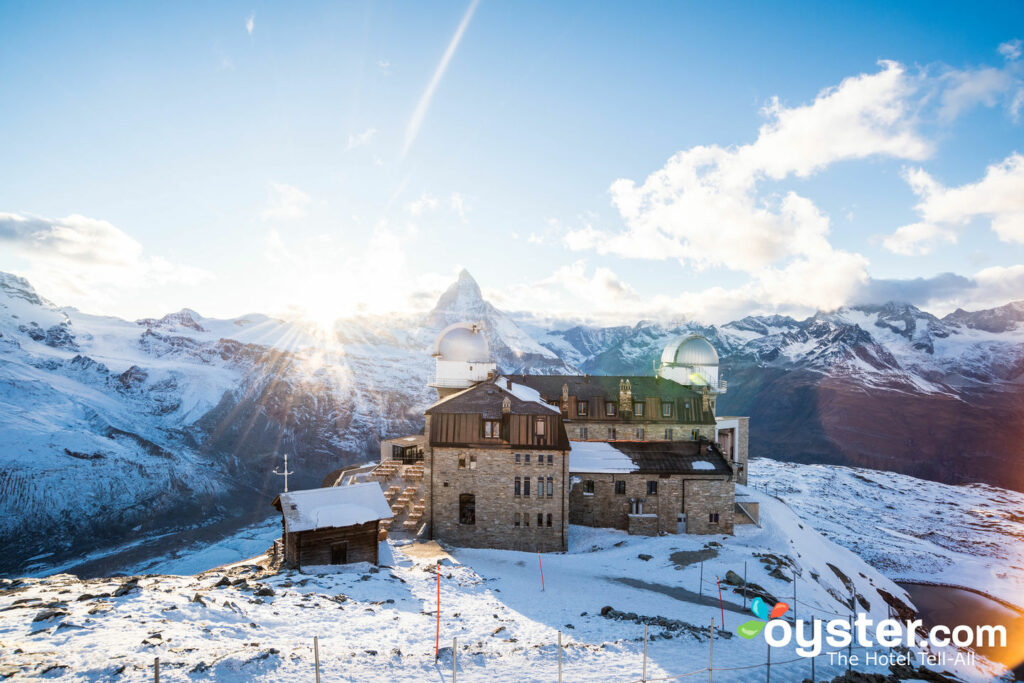 Located at 10,170 feet above sea level, 3100 Kulmhotel Gornegrat is the highest hotel in the Swiss Alps. You know what that means — the panoramic views (and stargazing opportunities) can't be beat. Plus, not only are guest rooms named after one of the 29 peaks surrounding the property, but the room numbers coincide to that mountain's altitude. Just keep in mind that you'll either have to hike five hours or take an open-air railway to reach the property. Tip: Book a stay in Monte Rosa for a chance to see Switzerland's highest mountain, or check into the Matterhorn to catch a glimpse of the infamous peak that straddles Switzerland-Italy border.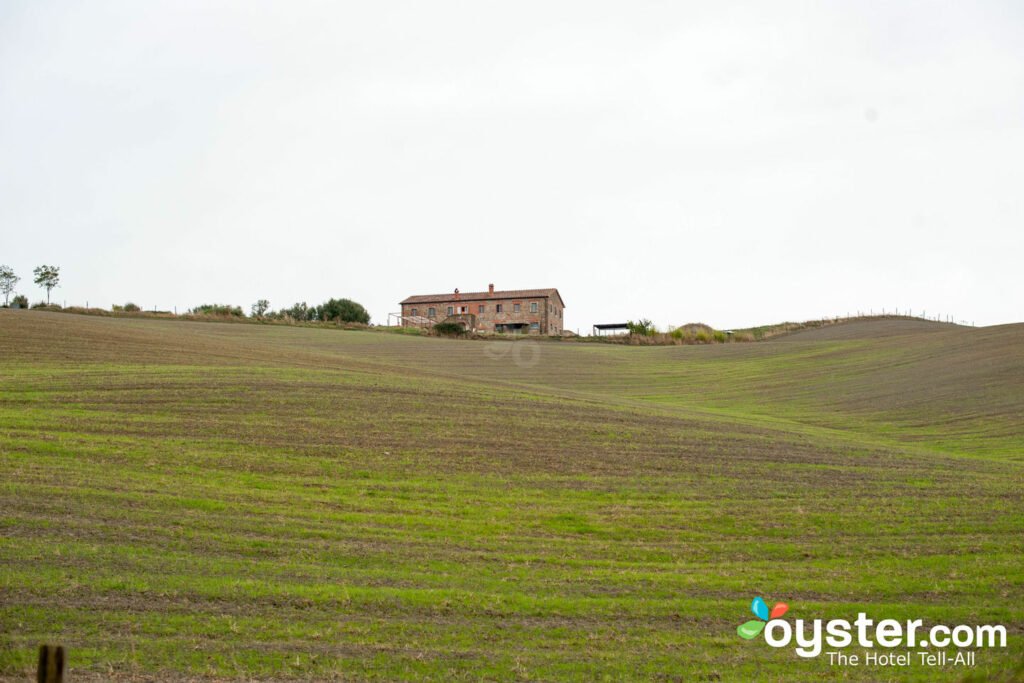 Getting to La Bandita, an isolated inn in the middle of the countryside, takes some effort. You must drive down a bumpy dirt road lined with cypress trees, but upon arriving, you'll be in R&R heaven. Country views are not in short supply here, but the Tuscan landscape is especially striking from the infinity pool, which is set among olive trees. There's also a full-time gourmet chef who prepares fresh, delicious meals, and thoughtful extras like a free glass of wine upon check-in and complimentary all-you-can-drink cappuccinos only sweeten the deal. That said, don't be fooled by the region, which is known for its rustic properties that still operate as farms — this refurbished country house stands out for its more modern, minimalist appearance. And should you want to shake up the scenery, Pienza, Montepulciano, and Montalcino — all ideal for shopping, wine tasting, and dining — are about 20, 30, and 40 minutes away, respectively.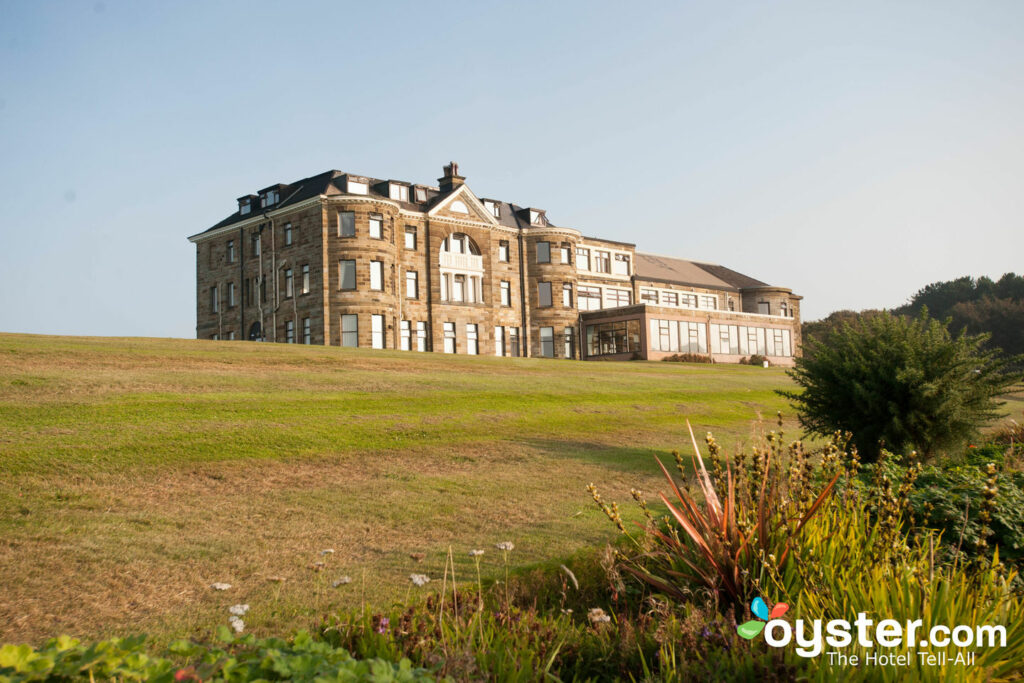 Your hectic, hyper-connected life back home will be a distant memory the moment you set foot on this 100-acre Yorkshire property. Set on a coastal cliff in the beautiful North York Moors National Park, Raven Hall Hotel displays the countryside and Robin Hood's Bay. It's about a half-hour drive to the nearest major towns, but that's not to say you'll be without entertainment. Expect a plethora of on-site amenities, including a restaurant that serves locally-sourced food, a nine-hole golf course built into the cliffside, a lovely indoor pool, and tennis courts. Plus, the outdoorsy location means visitors will have plenty of opportunities to enjoy nature walks and hiking trails.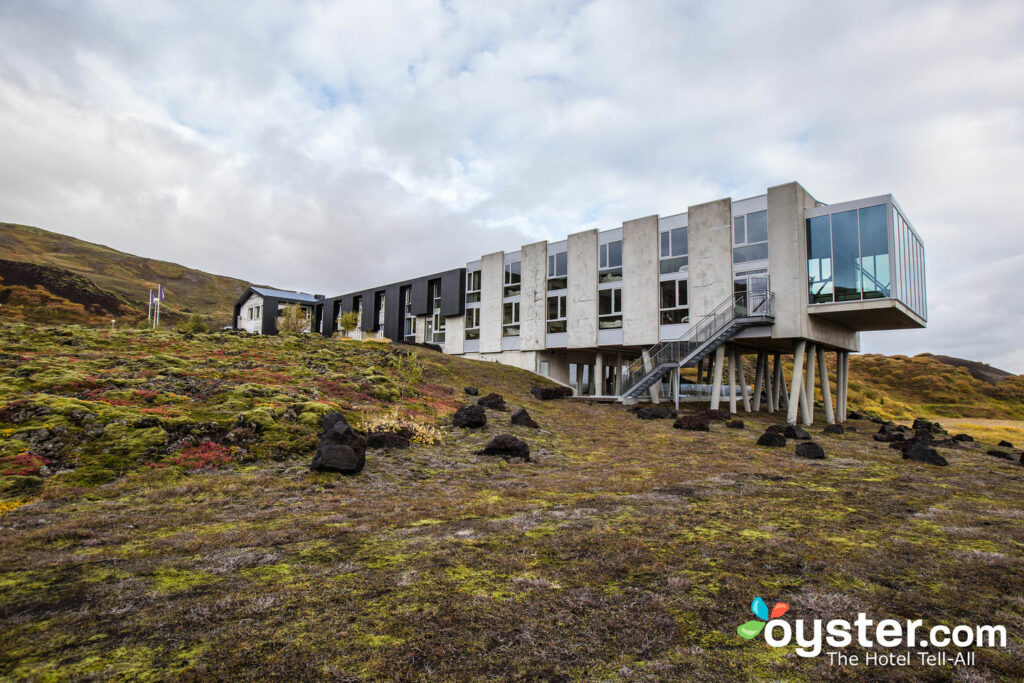 Hop in a 4×4 and prepare to head down a long gravel road that winds through Thingvellir's mountainous terrain. Roads can be rough and snowy, but peace- and quiet-seeking travelers will find just what they're looking for on the other side: ION Luxury Adventure Hotel. The concrete and glass property starkly stands out against the Icelandic landscape, resembling a set piece in a science fiction film. Geothermal power and sustainable building materials are two notable features here, as is the restaurant serving New Nordic cuisine, spa and outdoor hot tub, and bar with seasonal glimpses of the Northern Lights. Plus, attractions like the dormant Hengill volcano and Thingvellir National Park (a UNESCO World Heritage site) are within fairly easy driving distance. The isolated location might not suit everyone, but couples, friends, and families looking to get away from it all — and indulge in a thrilling excursion or two — are known to pass through.
Many tourists who come to the tiny village of Flam stay for a short while after arriving on the Flam Railway (considered one of Europe's most scenic rides) and before departing on a fjord cruise. Luckily, the Fretheim Hotel offers enough to keep you occupied during your stop, including a restaurant, sauna, outdoor hot tub, library, lobby bar, and wine cellar, to name a few. Tucked at the end of the Aurlandsfjord, the hotel also makes the most of its naturally beautiful location with glass windows in the lobby and restaurant that showcase the surrounding peaks.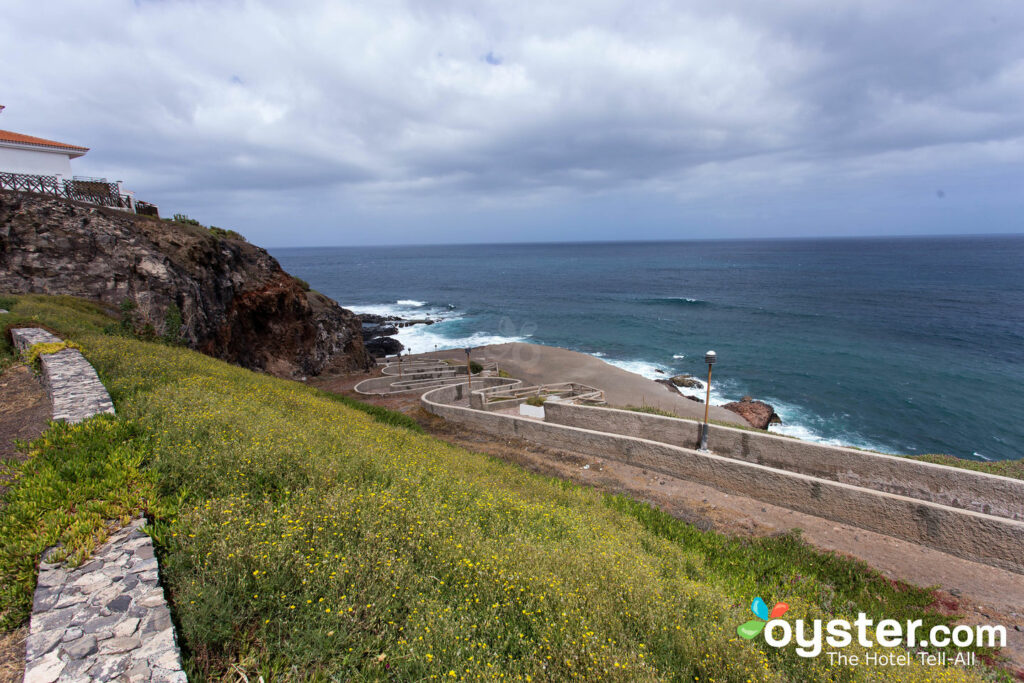 Those looking to swap sounds of traffic with chirping birds should book it to Hotel Roca Negra near Agaete, a fishing village along Gran Canaria's isolated northwest coast. Nature steals the spotlight here, as the hotel itself is built into the sea-facing cliffside. The peaceful pool highlights the wild setting by showing off views of the surrounding coastal cliffs, while the landscaped gardens at the rear of the hotel lead to natural dipping pools, secluded beaches, and hiking trails. Head back to your room in the evening — the accommodations face west, meaning that many get sunset views from the balconies.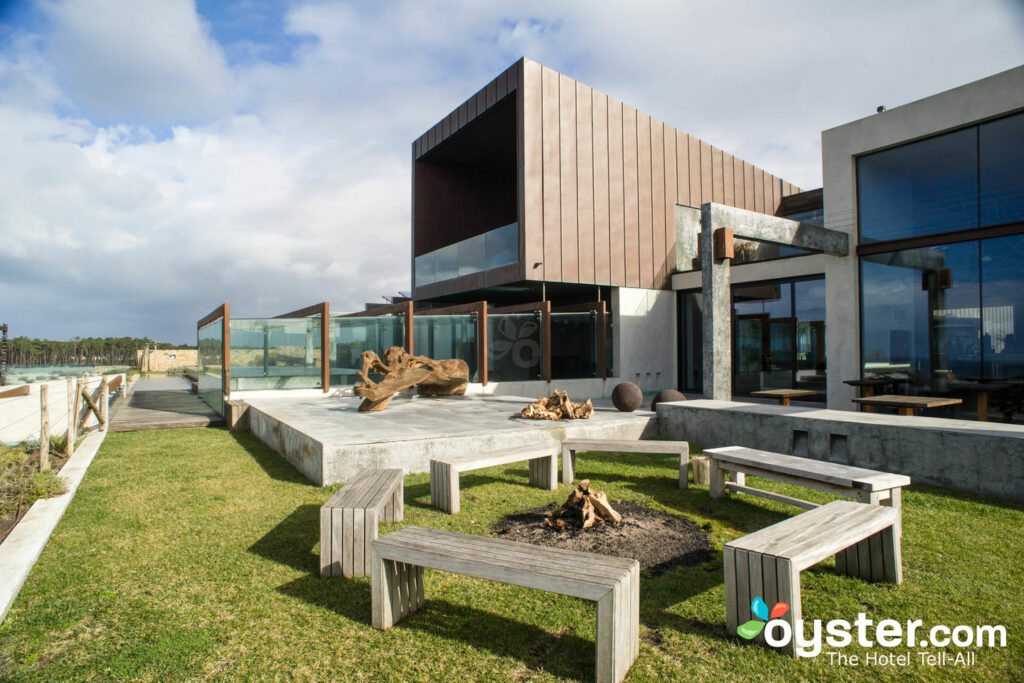 Property features like a spa, a striking pool, private beach access (about a five-minute walk away), and a restaurant that uses ingredients from the on-site garden are stellar, but it's the remote location that's the real star of the show. Set in the small town of Mexilhoeira, a few hours from Lisbon, this hotel is surrounded by fields, farmland, and some houses. Plus, it's eco-friendly — recycled water and geothermal heating are used — and the rooms have patios and fireplaces. Overall, it's an excellent choice for couples seeking romance and privacy.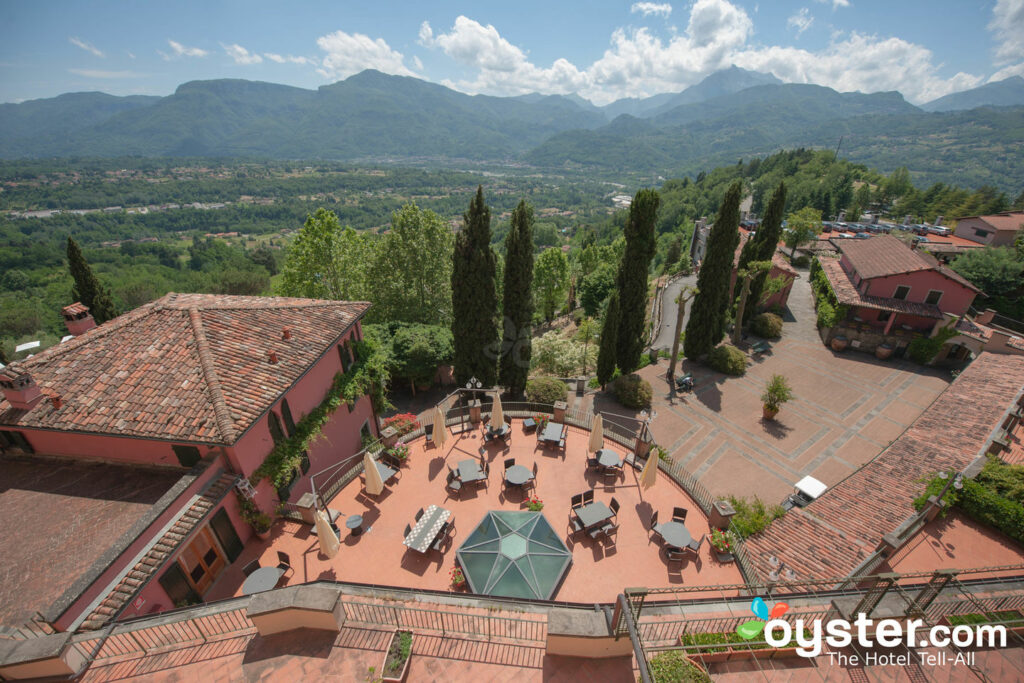 The roads to this Tuscan resort are windy, cutting through dense forests, but the pay-off is magical. You'll pass stunning mountain views en route before driving into what looks like a charming Italian village. Built on more than 1,500 acres, this large resort overlooks some of the most idyllic landscape in Tuscany, if not all of Italy. With an indoor and outdoor pool, a spa, rooms with pretty views, and a fitness center, this remote hilltop spot is a great place to unwind.
You'll Also Like:
All products are independently selected by our writers and editors. If you buy something through our links, Oyster may earn an affiliate commission.