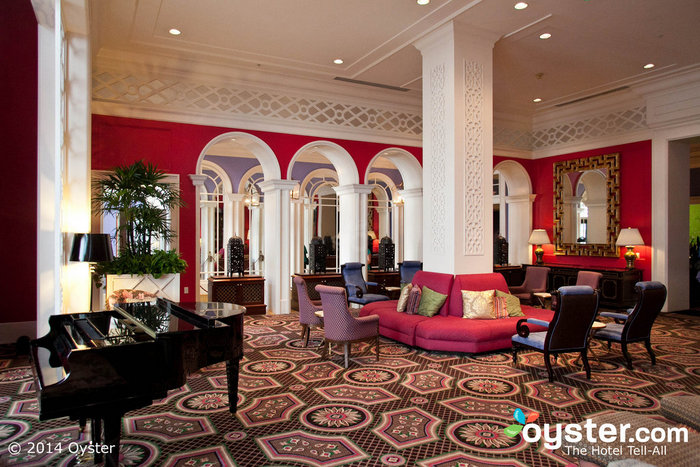 1. FACT OR FAKEOUT? The Grand Hotel Francais is one of five hotels in Paris that have initiated a "pay what you want" policy for guests.
2. FACT OR FAKEOUT? The Los Angeles District Attorney has dropped all charges against singer Ray J following his rampage at the Beverly Wilshire Hotel back in May.
3. FACT OR FAKEOUT? Tweet that! Hotels — like Kimpton's Hotel Monaco Portland — — are beginning to reward guests who promote them on social media websites like Twitter, Facebook, and Instagram. Earn points or in-room spa treatments simply by following your favorite hotel brands.
4. FACT OR FAKEOUT? Hotel travelers are at their lowest-ever satisfaction rates, according to a study published Wednesday.
5. FACT OR FAKEOUT? Following the sale of the W Fort Lauderdale to Miami Dolphins' owner Stephen Ross, the hotel will feature a "Football Fanatics Package," in which guests can have team jerseys, tickets, and memorabilia delivered to their rooms.
Check out answers after the jump!
1. FACT! Five hotels in Paris, including the Grand Hotel Francais, believe guests — who often complain about expensive and tiny Parisian stays — will pay fairly. If all goes well, they may extend the trial period beyond the summer months!
2. FAKEOUT! In reality, Ray J's bad behavior has caused the LA District Attorney to file sexual battery, resisting arrest, assault and vandalism charges against the singer.
3. FACT! And Kimpton isn't the only brand jumping on the social media bandwagon. Marriott, InterContinental, and Starwood are just some of the hotel chains banking on guests tweeting their way into loyalty programs.
4. FAKEOUT! Travelers' hotel satisfaction is actually at an all-time HIGH, thanks to better service and amenities across the board. Four Seasons guests — like those at the Four Seasons Hotel Milan — are reportedly the most satisfied of five-pearl properties.
5. FAKEOUT! Though a company headed by Stephen Ross did recently purchase the W property, there will sadly be no special packages for football fans. But, some upgrades and changes can be expected in the coming months.
All products are independently selected by our writers and editors. If you buy something through our links, Oyster may earn an affiliate commission.