Despite its slim profile, these headphones reduce noise big time. Even better, they won't budge. Bose's proprietary StayHear tips comfortably glide into ears, and stay secure. And if not being able to hear makes you a wee bit uneasy, activate the Aware Mode button, which instantly clues you in to what's happening around you.
Does your travel companion snore just as much on vacation as back home? These noise-canceling earbuds from ZQuiet are specifically designed to significantly lower snoring sounds as well as other surrounding noises.
If the thought of sleeping with headphones sounds distracting, turn your attention to this pair from CozyPhones. The speakers here are thin (one-eighth of an inch) and cushioned, tucked inside a headband that partially covers ears for coziness and secure fit. Plus, you can't beat the price.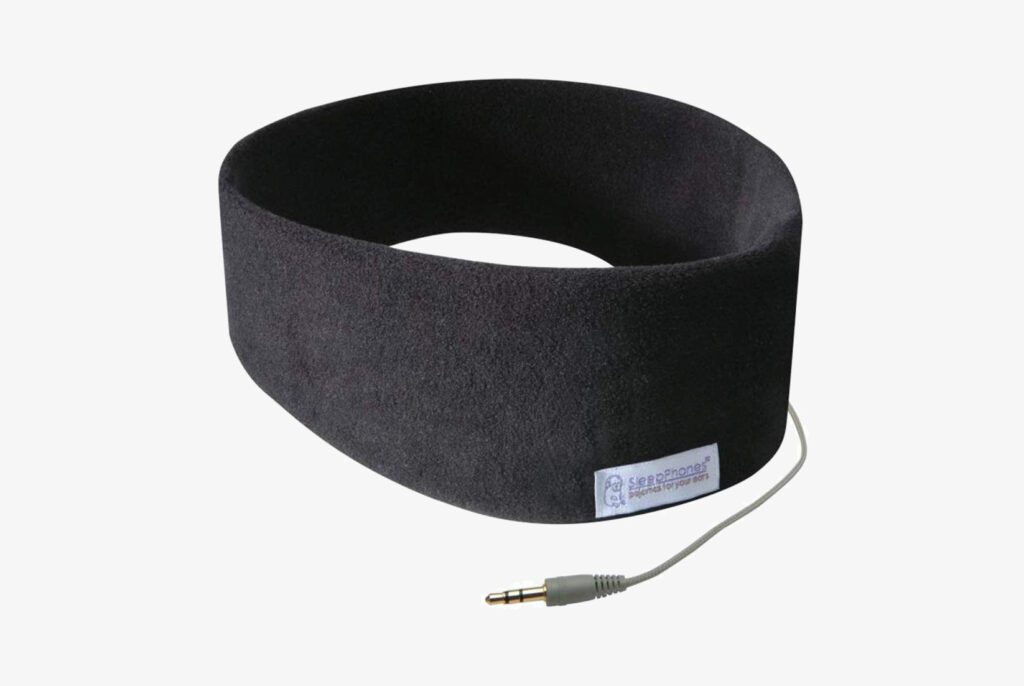 Let this soft, fleece headphone set lull you off to dreamland. It doubles as an eye mask, so light and sound are both kept at bay. It comes in three sizes, and is even designed so that you can listen to music while sleeping on your side.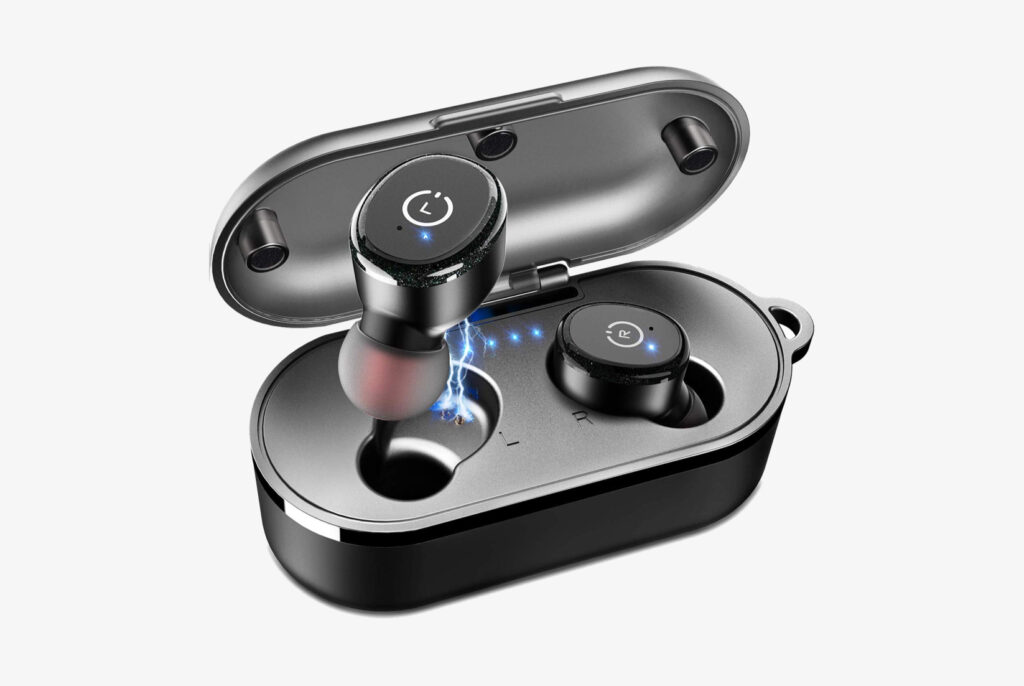 These smart earbuds connect to each other automatically. What's really incredible, though, is that they're waterproof up to one meter deep for 30 minutes, in the event you wanted to wear them while relaxing in your hotel bathtub, sweating it out at the gym, or walking in the rain. Bonus: You can even hand-wash them.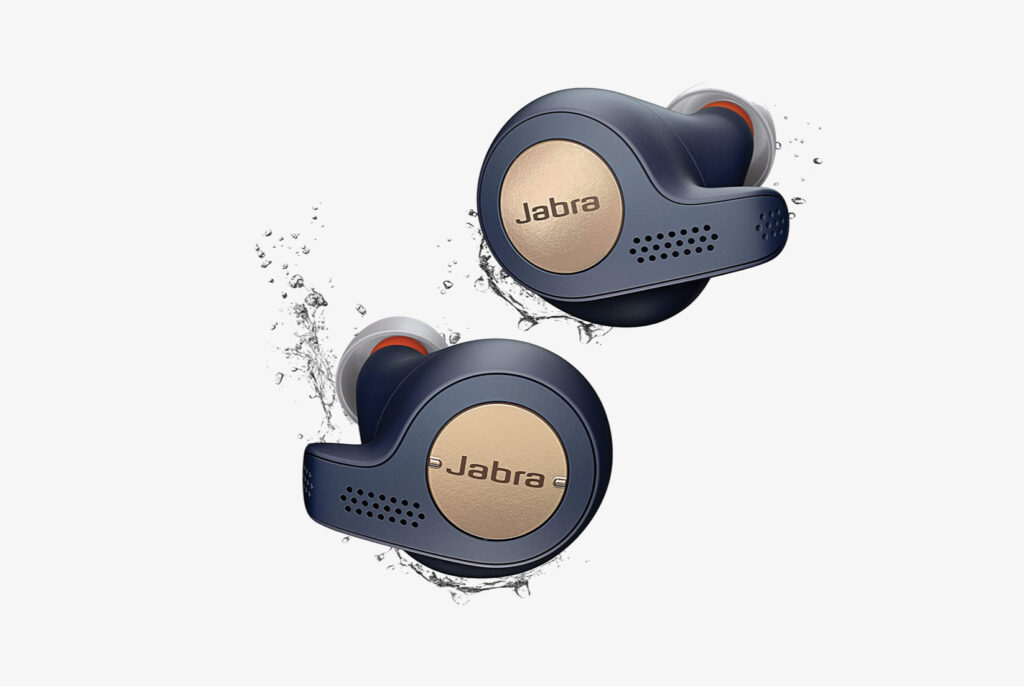 These snazzy navy-and-copper earbuds boast a five-hour battery life on one charge. Whether you're using an Apple or Android device, you can customize exactly how your music sounds with the Jabra Sound+ app. You can also talk to clients without worrying about dropped calls, thanks to third-generation audio stability.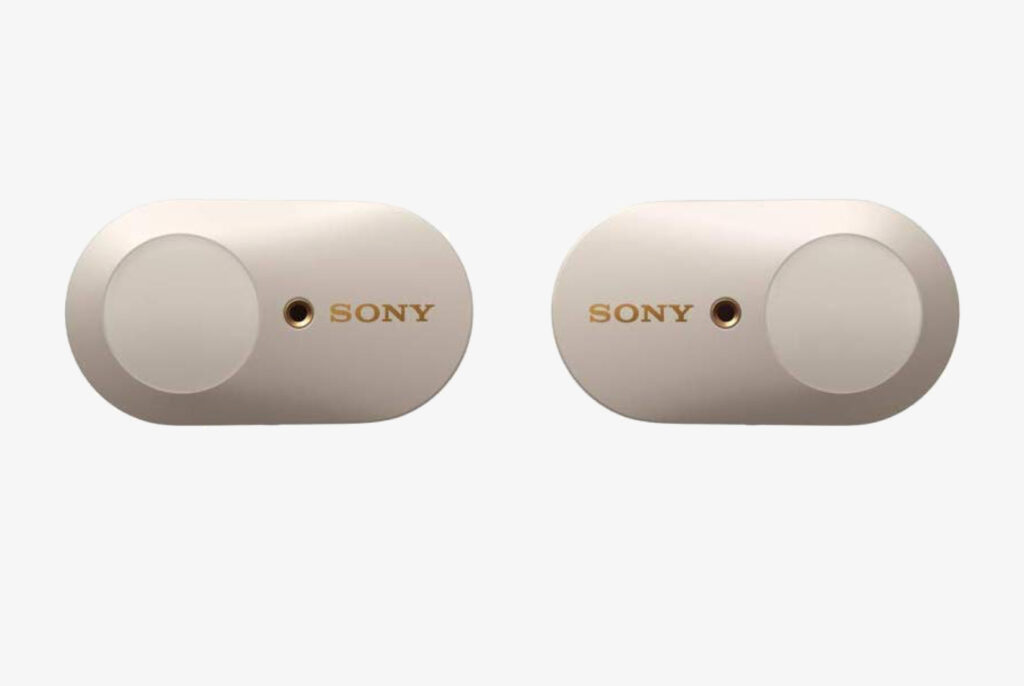 These sleep earbuds have serious noise-canceling capabilities through the HD processor. You can use them for 90 minutes on one charge (or 24 hours in its special case). Best of all, they sense when your activity increases — say, when you're waking up from a nap — and automatically switch to ambient sound mode.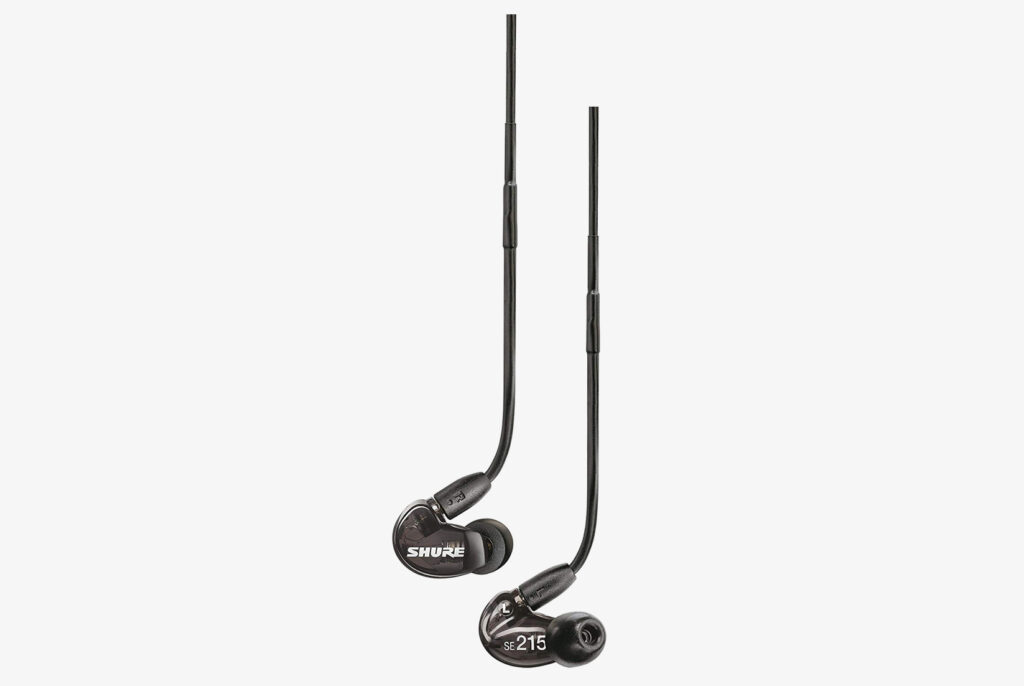 A solid inexpensive option, this set comes with a "fit kit" that has a range of sleeves for comfort. An inline remote allows you to take phone calls and control the volume with ease. Plus, they block up to 37 dB of ambient noise, so you'll have little trouble nodding off, even in the middle seat.
This pair pulls double duty as a stretchy sleep mask and wireless headphones. The sports headband design is extra comfortable, plus it's lined with mesh, so you don't get too hot. It can even be tossed in the washing machine (the headphones are so thin you might forget they're in there, so make sure you've taken them out first.)
You won't be able to drift off if you're uncomfortable. That's why these studio headphones are made with soft, replaceable velour ear pads. Made in Germany, they're comfy and circumaural (meaning they fit around the ears, so sound is efficiently blocked out). Overall, this is a well-made, professional-grade pick for someone who is seriously into music.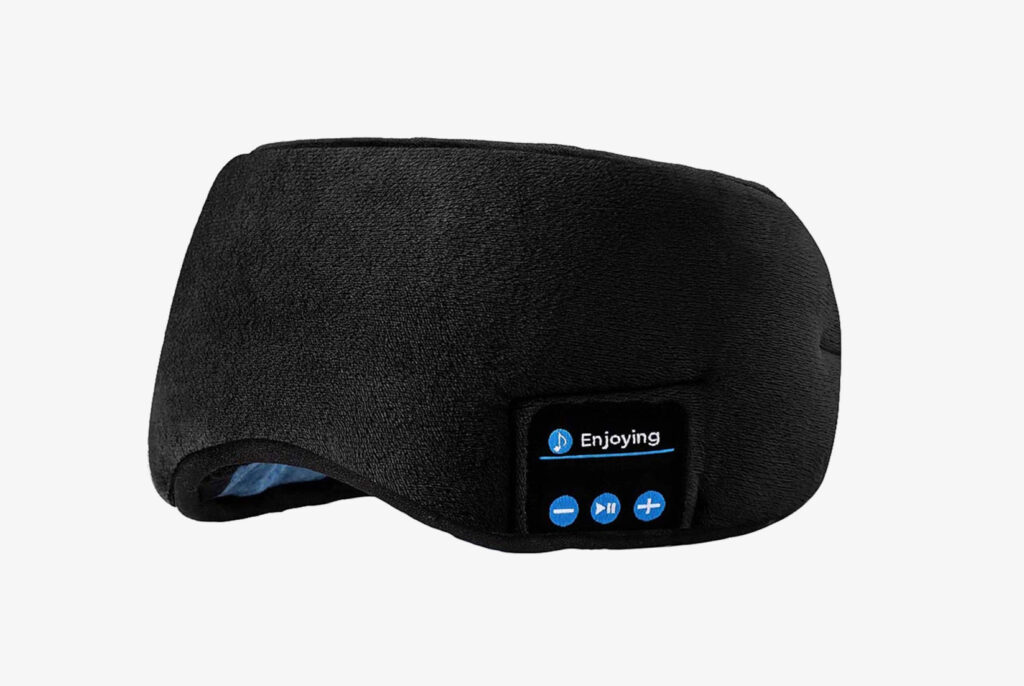 It's easy to see why these headphones are an Amazon bestseller. For starters, they're lightweight, breathable, and cushy. Light is completely blocked out along with noise, plus you can listen to music to help you fall asleep faster. To top it off, the price affordable.
If you're fascinated by the science of sleep, you may want to treat yourself — or an equally sleep-deprived fellow traveler — to this high-end headphone set. The highlight is a linked Bluetooth app with a library of sleep techniques applied in Cognitive Behavior Therapy. Meanwhile, biofeedback brainwave sensors track and interpret your sleep patterns (or lack thereof). Those are used to develop personal recommendations. Oh, and when you fall asleep, the audio automatically starts to fade and white noise filters in.
This reasonably-priced pick has an interesting design: a flexible collar of sorts that hardly weighs anything. (It's especially beneficial when traveling in tight upright seats, like on a train or plane.) Earbuds stay in place, and the water-resistant nano-coating adds a layer of protection.
If you're always letting your devices die, you'll be drawn to the magnetic smart sensors on these headphones, which save the battery by automatically turning off the active noise-cancelation function and Bluetooth connection. Plus, they fit flat against your head, so it's easy to wear these and a travel neck pillow, if you'd like.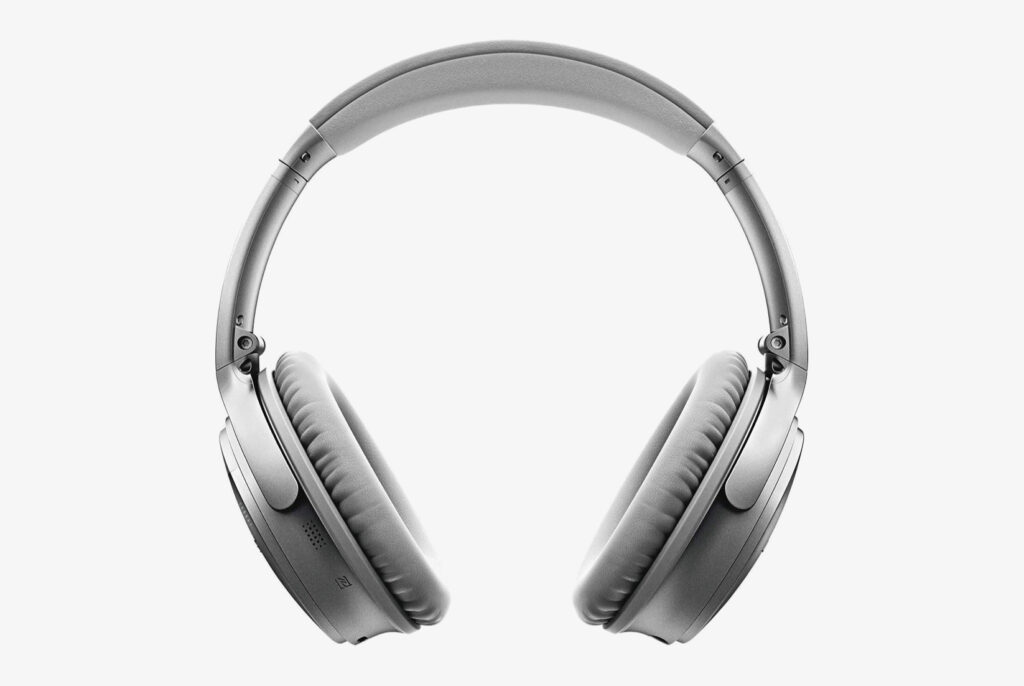 Do you miss Alexa when you're not with her? Are you hooked on having instant access to your favorite tunes? Then should check out these high-end headphones. Not only are they Alexa-enabled, but they also have a dual microphone system, a seamless Bluetooth hook-up, a slew of personalized settings, and Bose's version of audio augmented reality.
You'll Also Like:
Oyster.com is a participant in the Amazon Services LLC Associates Program, an affiliate advertising program designed to provide a means for sites to earn advertising fees by advertising and linking to Amazon.com.