A city with a vibrant artistic community can mean lots of fun with great live music, terrific street fairs, and a laid-back vibe. After all, the art scene of a city can define its very culture -- and can make for a great getaway. You can stock up on one-of-a-kind artisanal goods by day and take in a different show every night. Or crawl through pubs and rock out to local bands after dark, while gallery-hopping during the day. We picked out our five favorite artsy cities, home to creative communities that deliver a unique flavor. And of course, we tell you where to stay in each!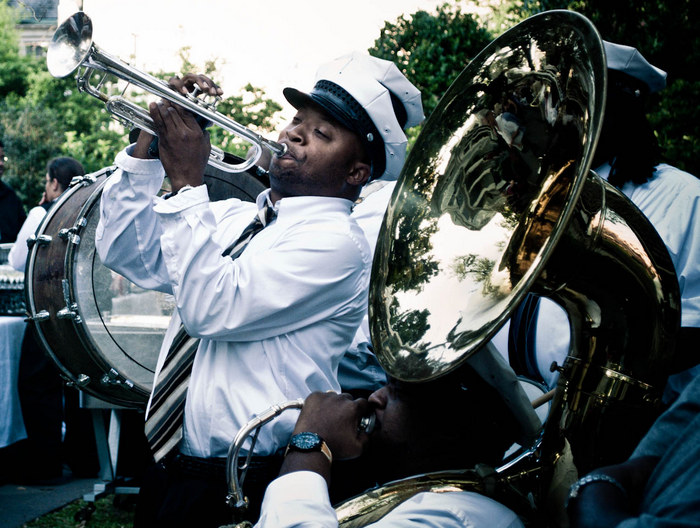 Photo Credit: Katie Harbath, Flickr
New Orleans has always been a cultural mish-mash with Latin, French, African, and Caribbean influences. The bright colors of Mardi Gras only scratch the surface of what this city has to offer. There's plenty of experimental theater, live music (jazz!!!), and great artistry, as well. Visitors would be remiss if they didn't check out the art galleries of St. Claude Avenue, especially on Second Saturdays when many galleries showcase their newest and boldest exhibits. If you're looking to shop or take in some live music, start at the Frenchmen Art Market to pick up some one-of-a-kind jewelry or spectacular wall art and then drift over to Frenchmen Street for a show.
Where to Stay: Royal Sonesta Hotel
After a long day of artistic revelry, relax in some of Bourbon Street's swankiest hotel digs. This hotel is home to a hopping pool scene complete with a cabana bar, and live jazz is performed on the premises. You can also do plenty of people watching from a balcony room.
Photo Credit: Jacqueline Poggi, Flickr
San Francisco has upheld its reputation as Hippie Central for decades, and the city is still as laid-back as ever. It's picturesque with its sloping streets and trolley cars and artists still flock there despite the high cost of living. The Modern Museum of Art boasts a large and spectacular collection, and as far as musical artistry, the Boom Boom Room has been a San Francisco mainstay for over fifty years and is a great place to go for live jazz, funk and R & B.
Where to Stay: The Fairmont San Francisco
This hotel lets you experience San Francisco's old world charm and enjoy cutting-edge modern amenities at the same time. The grand turn-of-the-20th-century architecture is juxtaposed by state of the art technology and large flat-screen TVs in the rooms.
Our Budget-Friendly Pick: Hotel Rex
This quirky hotel takes after the literary salons of the 20s and 30s. The amenities are few, but the affordable room price leaves you room to splurge on cultural activities.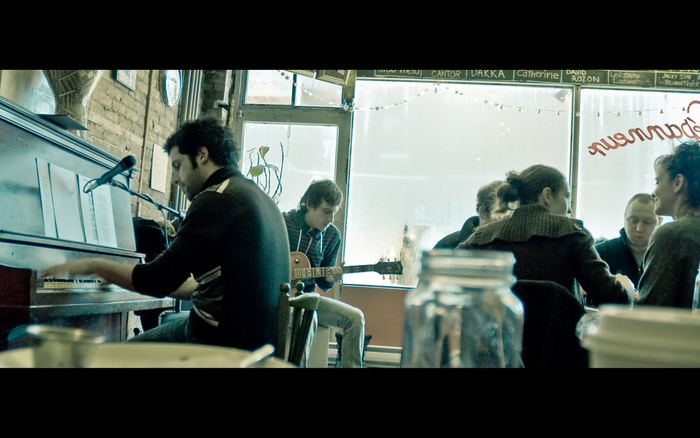 Photo Credit: Jeremy Price, Flickr
Montreal has been dubbed "Canada's cultural capital" by Monocle Magazine, and for good reason. Ever since magazines like Spin picked up the scent, Montreal's Mile End has been getting the buzz as the new hot spot for up-and-coming musicians. The weekly Sunday jam session known as tam-tam is another opportunity for musical adventure, and let's not forget that Montreal has the largest jazz festival in the world. But if live music doesn't draw you in, there's plenty of arts festivals and shopping as well. The Mile End district is a great place to check out the underground art scene in venues such as Articule and Le Centre Clark, and Arterie Boutique is known for its vintage pieces.
Where to Stay: Hotel le Crystal
This hotel is an all-around crowd pleaser for business travelers and families alike. With in-room kitchens and close proximity to downtown, it combines great location and convenience.
They say New York is the melting pot, and this is never more true than in the borough of Brooklyn with its large Hasidic Jewish community and mix of many ethnic groups. A recent influx of recent college grads and artists has also helped to turned the neighborhood into one of the hippest spots in NYC, and the Summerstage festival has received high praise from the New York Times for its dizzying array of live music performances. If craft fairs are your thing, you have to check out the Brooklyn Flea. Not only is there an amazing selection of vintage finds and interesting eats, but plenty of local artists also set up shop there.
Where to Stay: The Wythe Hotel
A hopping rooftop bar that offers a spectacular view of Manhattan makes this hotel a fun place to stay, and the edgy industrial design fits in well with the neighborhood.
Our Budget-Friendly Pick: Hotel le Bleu
What this hotel lacks in location and amenities it makes up for with a wallet-friendly room rate. This hotel is removed from the action but it costs nearly half of what you would expect to pay in similar places.
This city is the seat of old-world art culture; after all, it was the home of many classic artists, such as Picasso and Salvador Dali. Barcelona's architecture is dazzling and streets are lined with museums and art galleries. It would take a lengthy stay to visit all the museums, but you can hit the high points with a trip to Museu Nacional d'Art de Catalunya which houses art of the Romanesque period to the mid 20th century .For a great treat in both music and architecture,see a concert at the Gran Teatre del Liceu. The opulent splendor of this concert hall is a marvel in gold leaf, ornate carvings and red carpeting.
Where to Stay: Hesperia Tower Hotel
This breathtaking tower-of-glass is both chic and trendy. The impressive rooftop restaurant, Evo, features a domed glass ceiling that lets you take in the city as you dine. It has plenty of modern amenities with free Wi-Fi, flat-screen TVs, and iPod docks.
Our Budget-Friendly Pick: Petit Palace Opera Garden
This charming, contemporary hotel in the Gothic Quarter is both kid-friendly and easy on the wallet. The 100-year-old trees congregated in the courtyard garden are one of the hotels best features, but there are some complaints of street noise. The rooms are on the small side; however, double rooms and family rooms with bunk beds are available. There are also modern features like laptops and free Wi-Fi.
Check out Oyster's page on Google+
To learn more about Lonni Delane, visit her on Google+.
RELATED LINKS:
All products are independently selected by our writers and editors. If you buy something through our links, Oyster may earn an affiliate commission.