Okay, as hotel experts we love traveling; we really, really love it. But even for us, saying goodbye to our side of the bed, our cups in the kitchen, our own personal brand of snack food stashed in the fridge, and all those other things that make our abode "homey" can be bittersweet. Thankfully, many hotels are stepping up their game when it comes to providing guests with their creature comforts of choice. From in-room kitchens to roaring fireplaces, these hotels come equipped with tons of great amenities to make you feel like you never walked out your front door -- and with these amenities come all the fun perks inherent of a vacation. So fear not the unknown, these homey hotels are awaiting your stay with open arms and familiar treats.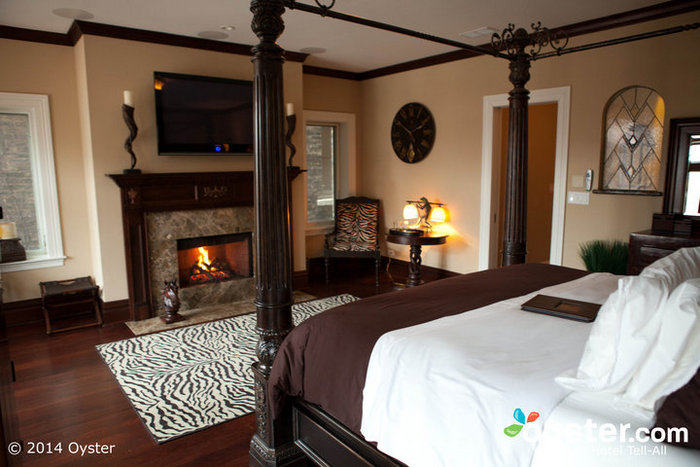 The six-room Villa D' Citta is a cozy, romantic bed-and-breakfast located in the residential neighborhood of Lincoln Park. Its homey features are all charming: an outdoor whirlpool and sun deck, a brick courtyard with a barbecue, and a large communal kitchen. The bright, luxurious rooms have big flat-screen TVs and hardwood floors, and some come complete with fireplaces.
Homiest Feature: The communal kitchen comes fully stocked with all of the snacks you can imagine, and the outdoor patio features a barbecue grill perfect for warm summer nights.
This quaint B&B in the heart of downtown Sonoma is made up of six homey and attractive bungalows. Each bungalow is different — some have wood-burning fireplaces, others have whirlpool tubs, separate living areas, and/or full kitchens — so guests should specify exactly what they want when booking. The location is ideal: Sonoma Plaza, full of shops and restaurants, is just around the corner, and the hotel's bungalows sit right on the Sonoma Bike Path, which leads to more than 40 area wineries.
Homiest Feature: Gorgeous bathrooms feature Aveda toiletries; it might even be an upgrade from the pharmacy brand you use at home!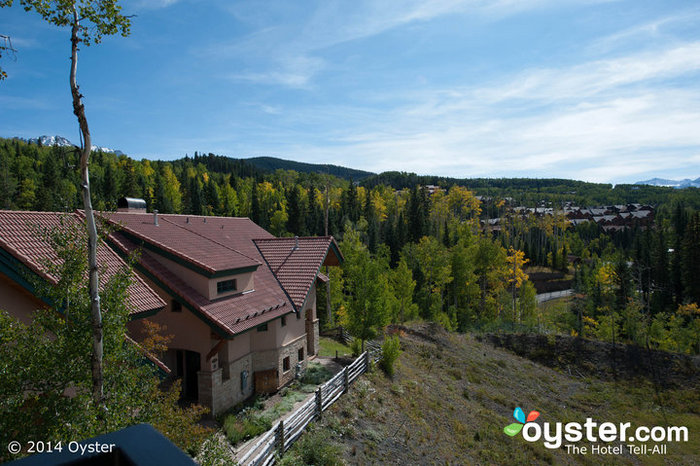 This stylish boutique offers some of the most luxurious accommodations in Mountain Village. Handsome hotel rooms and condo-style units (with up to four bedrooms) offer a sophisticated, modern take on mountain decor, and all come with kitchenettes or full kitchens, as well as decadent bathrooms.
Homiest Feature: You won't have to leave your four-legged friends at home if you book a room at the Lumiere. For a daily fee, your pets can stay with you so your vacation will truly feel like you're at once comfortably at home in a new place.
Quintessentially Irish in every respect, the Bushmills Inn features blazing fireplaces throughout the property, a fantastic restaurant serving locally-sourced cuisine, musical performances on certain nights at the Gas Bar (which is lit by traditional gaslight), and 41 cozy, cottage-style rooms. The inn has a rich history dating back to 1608, and the historic character has been carefully and thoughtfully preserved throughout.
Homiest Feature: The hotel features a hidden library masquerading as a book shelf. Bookworms will feel right at home.
This virtually flawless 88-room TriBeCa hotel (opened in 2008 by Robert de Niro, among others) offers large, homey rooms, breathtaking design, and very attentive service. Other awesome additions that you probably can't find at home (but that will nonetheless make you feel truly relaxed and comfortable)? An underground pool, a gorgeous spa, a premier gym, and the renowned Locanda Verde restaurant, which even serves "grandmother's ravioli."
Homiest Feature: Vegging out in the Big Apple is made easy at the Greenwich Hotel, where all rooms feature free snacks and free Wii video games upon request.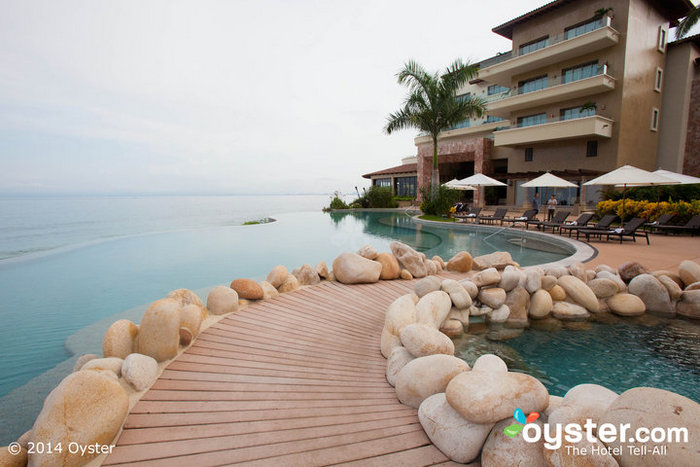 This luxury resort on a secluded stretch of beach offers stunning views of the ocean and jungle-covered hills that surround it. Built on the site of a former hotel that was the playground of Hollywood stars in the 1960s, the Garza Blanca features spacious guest rooms, an exquisite pool, a private beach, and a gourmet restaurant that boasts an extensive wine cellar and tequila tasting room.
Homiest Feature: Some rooms feature kitchens, living rooms, and whirlpool tubs; all rooms include hammocks for relaxing.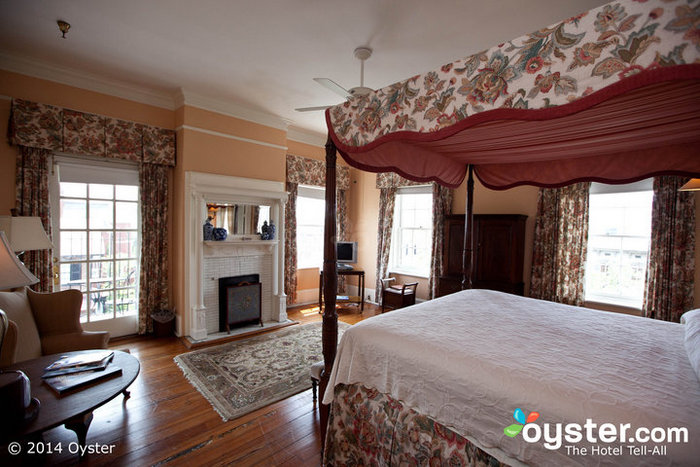 Comprised of two historic mansions and surrounded by lush foliage, the historic Gastonian features 17 rooms with antique furniture and working fireplaces. Modern perks like free Wi-Fi and flat-screen TVs make this 19th-century property feel up to date — even if there isn't a fitness center on-site. Free breakfast is served every morning, and guests can choose to either dine downstairs or have it delivered to their rooms.
Homiest Feature: Sweet-tooth cravings are satisfied at the hotel's nightly cocktail and dessert hour, compliments of the house.
This elegant B&B in East Hampton is exactly what its name suggests: a house full of art. It was designed and decorated by the owners, Michael and Rosalind, who combine mutual talents in art and hospitality. There are only four rooms for rent, but the hotel boasts all the amenities of a larger property, including endless communal spaces, an outdoor pool, and a fitness center. Although big in scope, the Art House retains all of the personalized charm of staying with friends, making it a distinctive option in the Hamptons — though it comes at a high price.
Homiest Feature: You'll never be without your tunes at this high design property; each room comes equipped with SONOS Sound Systems, featuring over 40,000 songs for guests to listen to throughout their stay.
A 63-room hotel with exquisite service, a genteel but easy-going vibe, and a beautiful location in residential Beacon Hill, Fifteen Beacon (or XV Beacon) blends historic New England elegance with modern, minimalist design and high-tech amenities — making it a great fit for both business and leisure travelers.
Homiest Feature: The in-house Lexus is available to deliver guests to anywhere within a 2-mile radius of the hotel.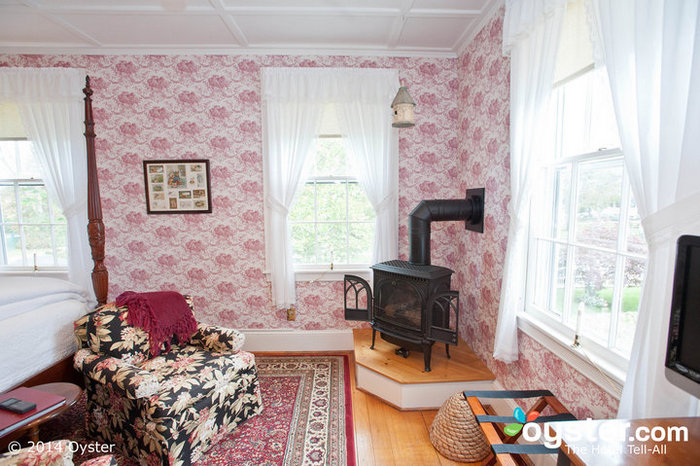 This historic home (originally belonging to a sea captain) is now a charming, 15-room inn full of indulgent freebies and modern touches. Within walking distance of the shops and restaurants downtown, the inn is located in a quiet, residential neighborhood so you'll feel right at home (unless you're from a big city, of course — but the calm nature may be just what you're looking for!). Cozy rooms vary in size, decor, and amenities — some have fireplaces, soaking tubs, and/or private entrances — while all include modern perks such as free Wi-Fi, iPod docks, and flat-screen TVs. The daily free breakfast is a gourmet, sit-down affair, and more yummy snacks are available throughout the day.
Homiest Feature: Afternoon tea in the sun room comes complete with free cookies, hors d'oeuvres, hot cider, and lemonade.
To learn more about Kristina Fazzalaro, visit her on Google+
RELATED LINKS:
All products are independently selected by our writers and editors. If you buy something through our links, Oyster may earn an affiliate commission.