Planning a proposal can be stressful. Planning a proposal for when you're on vacation can be down right nerve-racking. With National Proposal Day set to take place on Sunday (coinciding with the first day of Spring!), we decided to take the opportunity to reach out to an expert for his tips on making getting down on one knee as easy as possible. As Managing Director of Hamilton Island Weddings, Rohan Gull has helped facilitate more than 100 proposals in one of the most exotic locations in the world. He's successfully helped pull off popping the question with everything from underwater dives to flyovers of Heart Reef in the Great Barrier Reef.
"Planning a proposal internationally can really add to the excitement of the moment and provides memories that transcend the moment to include the overall experience of the trip," Gull tells Oyster.com. "It also requires a little more advance planning and preparation, but the payoff is a proposal that you and your partner will never forget."
While your proposal might not be as elaborate as some of the ones Gull has planned (or perhaps it will be even more over-the-top), there are some basic tips everyone should know to avoid feeling overwhelmed or creatively challenged when it comes to the big moment. Here are 10 tips to guide you in planning the perfect vacation proposal.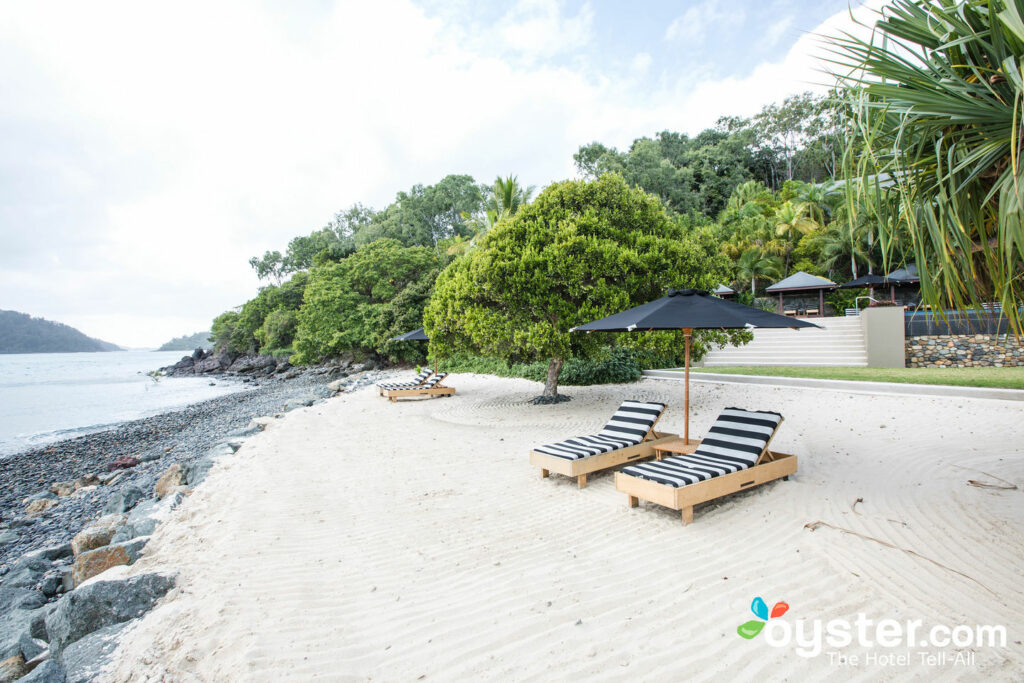 1. Choose a location that has the wow factor.
"That wow factor can be visually spectacular or a location that has some personal significance for you and your partner. I've planned flyovers of Heart Reef on the Great Barrier Reef on the way to Whitehaven Beach where there's a 'Will You Marry Me' banner laid out. Who can say 'no' to that?"
2. Have a plan for what you're going to say.
"This goes for any proposal really, but think about what you'd like to say when you ask your partner to marry you. From the heart is best, but you don't want nerves to get the better of you if you decide to 'wing it.'"
3. Plan the whole day.
"Don't just plan when you will pop the question. Keep that special feeling going afterwards and have some champagne to celebrate or book a fun activity before. Make the whole day memorable."
4. Think of the perfect time of day.
"Afternoon and early evening proposals are better light if you plan to have a photographer there to capture the moment; before sunset for dinner proposals so that you are not in the dark."
5. Wear something nice and simple.
"Even if you are going to the beach, don't wear crazy bright patterns and avoid logos on shirts."
6. Make sure your partner dresses appropriately also.
"If you are going for a more casual outing such as a beach proposal or on a hike, make sure your partner is wearing something that you think they will be happy seeing in photos for years to come. You can always give the excuse that you will be going for lunch or dinner afterwards."
7. Book all transportation ahead of time.
"Have any transport requirements booked and sorted so that you can enjoy your champagne and also don't have to worry about finding places and adding any stress to your nerves. Just make sure any staff involved know what's going on so they don't ruin the surprise."
8. Consider whether or not you need a decoy.
"If you want to keep the surprise until right at the special moment, you need to get your unsuspecting partner to do something you usually wouldn't splurge on. The on-site staff can help with everything from creating documents to misleading the unsuspecting partner to ensure that the plan goes off smoothly."
9. Think outside the (ring) box.
"There might be a different way you can present the engagement ring, especially if you are out for lunch or dinner — like at the bottom of their champagne glass or in a seashell. Keep in mind that if you are traveling with the ring that you keep it in a special, but safe, place, and make sure that it's insured before you leave. If you have already confirmed your plans with the staff in advance, the concierge can help provide a distraction for your partner with a welcome drink while you can ensure the ring gets placed in the hotel safe until it's needed."
10. Involve the hotel staff.
"You may want to reach out to the property in advance of your visit and let them know what you are planning. The staff loves to help make the day special and feels honored to play a role in something so important. They have also probably had some experience with surprise proposals before and can help with ideas that work best."
Related Stories:
All products are independently selected by our writers and editors. If you buy something through our links, Oyster may earn an affiliate commission.