It's that time of year, and we know what you're wondering -- are you on Santa's naughty or nice list this season? We think your hotel room taste might be a good indication. Are you the type that likes traditional, buttoned-up luxury? Something quaint and charming? Or would you prefer something that's a little more XXX for X-mas? Take a look at the naughty and nice options in these five popular international destinations and find out if you'll be getting goodies or coal this December 25.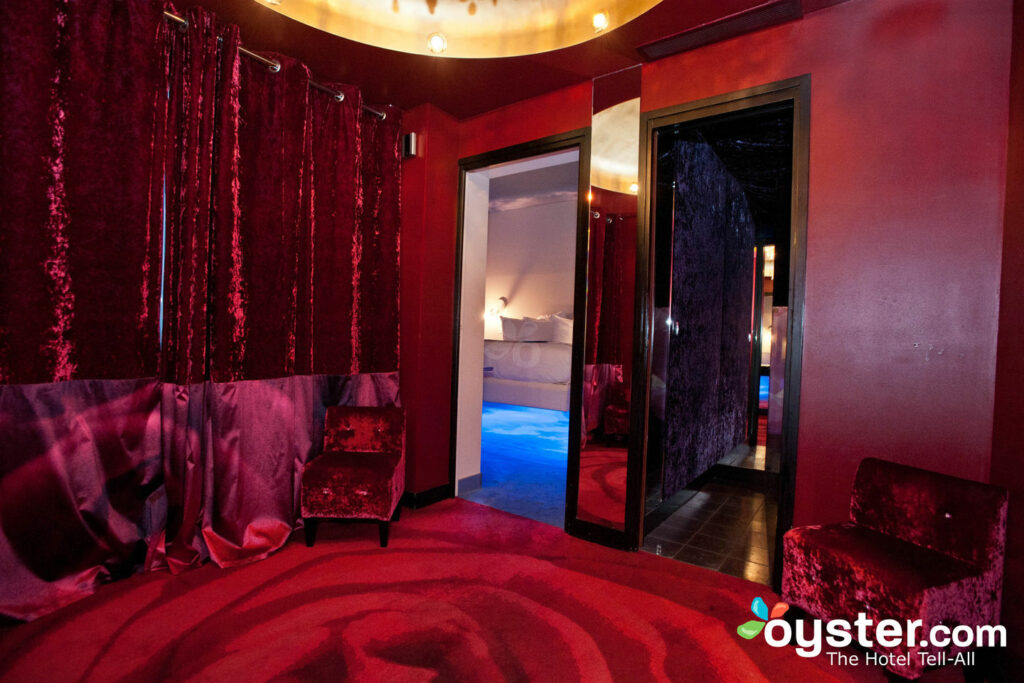 This hotel gets its name because it is literally one guest room. Clearly designed to set a romantic mood for guests, the room offers scent choices, a "love elixir" cocktail that can be made in the suite's kitchenette, a rose petal-covered levitating bed (it's attached to the wall but not the floor), and a common area dubbed "the dance floor," with all-red decor and crushed velvet curtains. In the mod bedroom, the lighting can be dimmed down so that the ceiling glows with a twinkling starlight effect.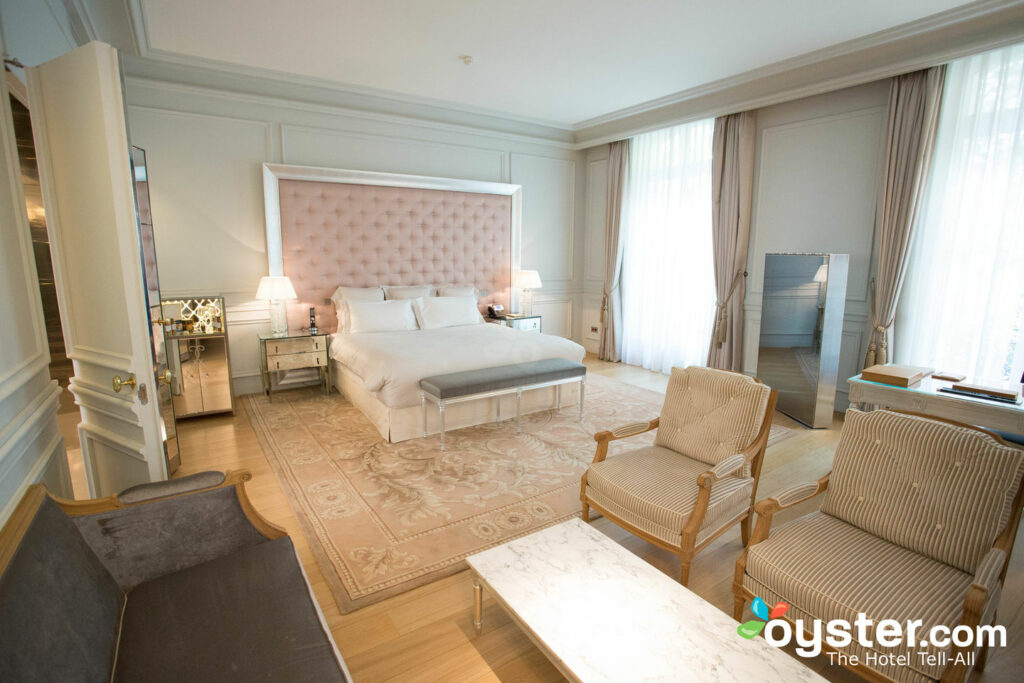 Rates here are often over $1,000 per night, so if Santa gives you a night here for Christmas, you're clearly doing something right. Michelin-starred dining, bespoke art, and stunning Philippe Starck design make for an experience that's just about as nice as it gets.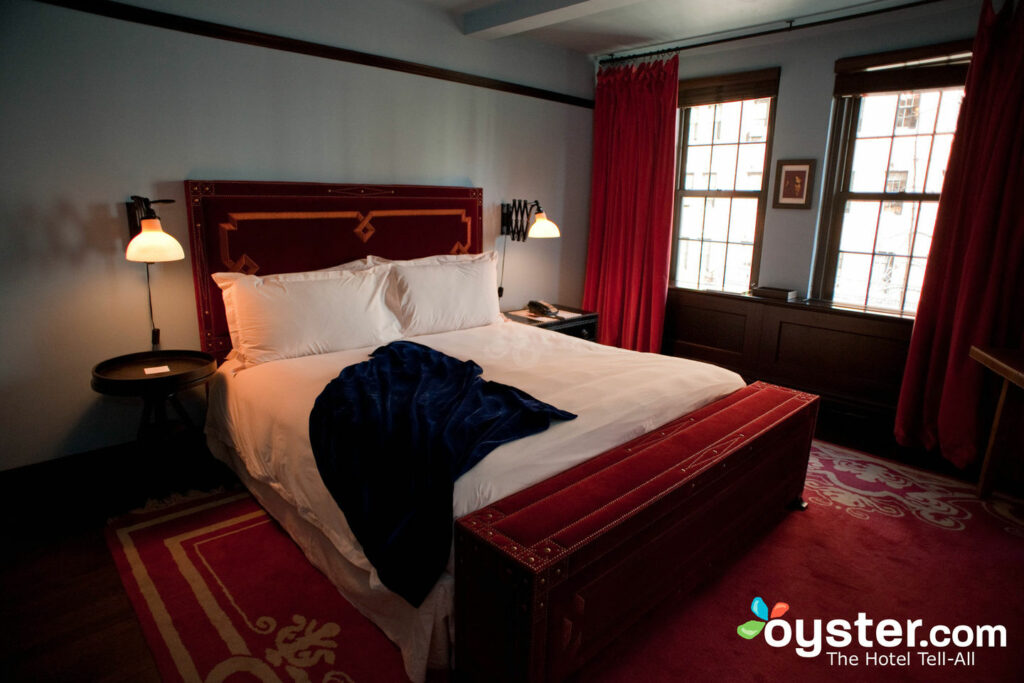 This bohemian-chic hotel is a celebrity favorite, and its sultry, velvet-heavy rooms have got plenty of va va voom. Decadent pillow-top beds, big soaking tubs, and "English Drinking Cabinets" help make it an especially sexy spot to hole up for a naughty night.
These rooms are homey and traditional in the best possible sense. The hand-applied stucco, rich Oriental rugs, hand-crafted tiles, reclaimed woods, and French doors help create a look that's reminiscent of a luxurious Italian apartment. They're just about as nice as it gets in New York City — and even nicer? All the free extras, from Wi-Fi to minibar snacks. Thanks, Santa.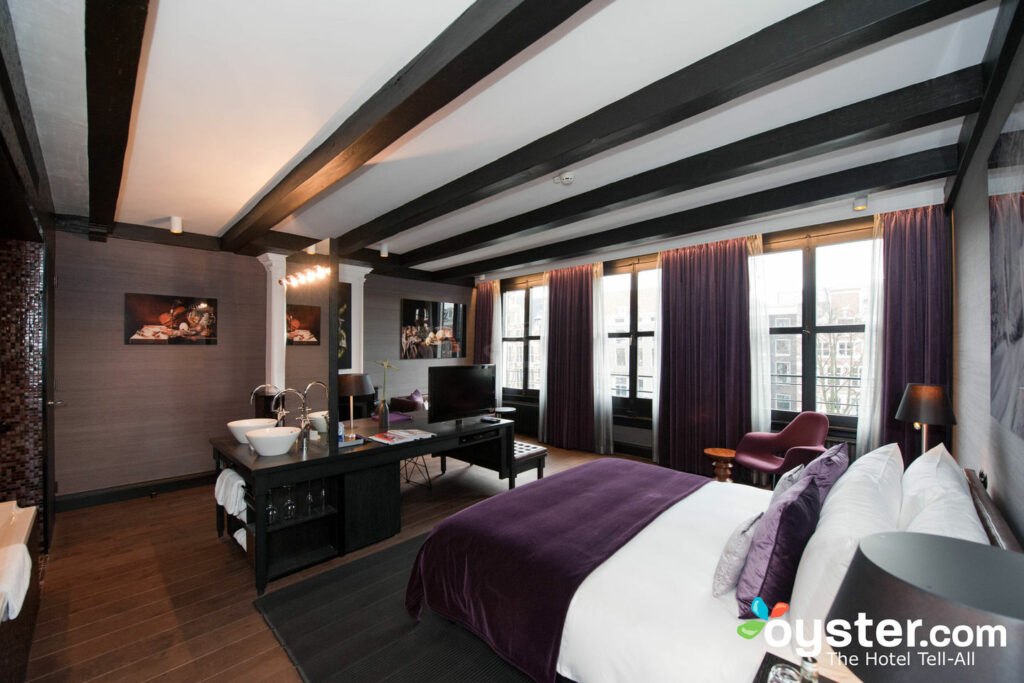 This sumptuous 23-room boutique in the Canal Ring is flashy and fashionable, and its sexy rooms are decked out with rich purple fabrics and dark woods. The open bathroom layouts are definitely not for the modest.
Hotel Estherea's rooms are old-world and opulent — expect floral print wallpaper, antiques, tasseled lampshades, and chandeliers. Your posh grandmother would feel right at home.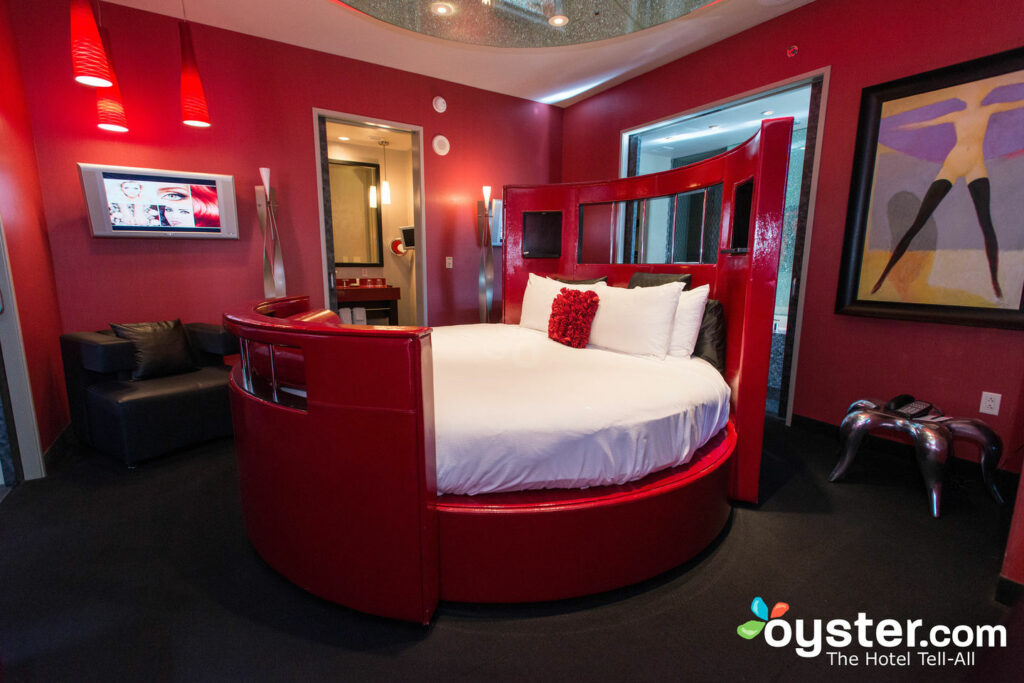 So everywhere in the City of Sin seems a little bit naughty, but the Erotic Suite at the Palms Casino Resort just might take the cake. It's decorated in lots of sexy red, and has a rotating bed under a ceiling mirror. Oh, and a stripper pole in the shower, of course. And there are plenty of ways to stay naughty outside of the room, too, thanks to the wild parties at the hotel's pool.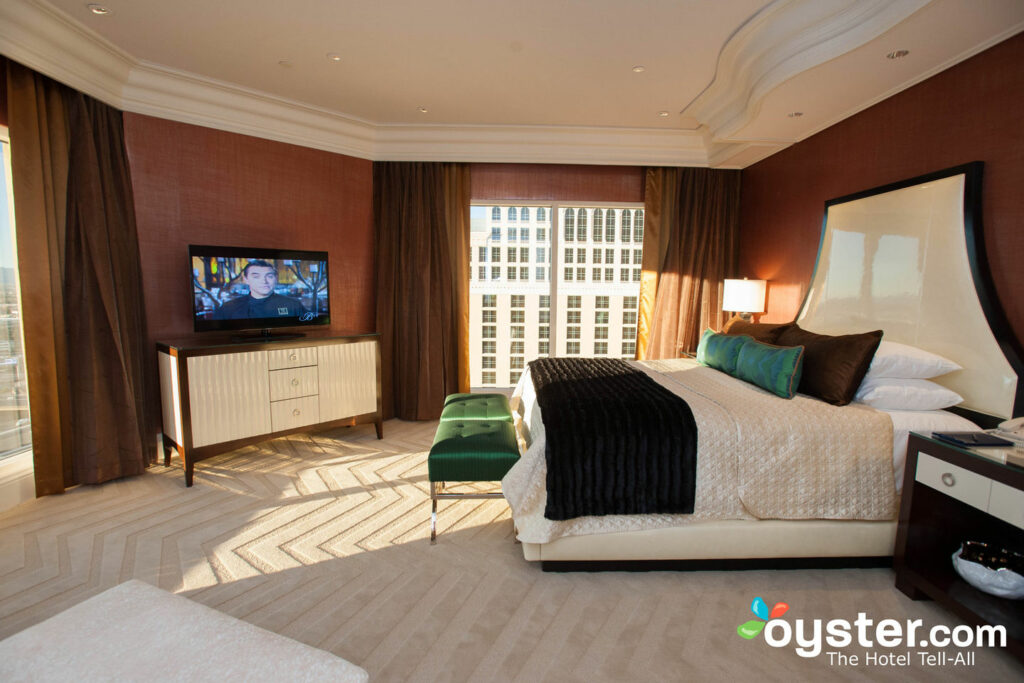 OK, so Vegas isn't exactly known for being prim and proper, but those with more of a nice than naughty side might appreciate the rooms at the Bellagio. This icon of the strip is known for its sophisticated Italian decor and world-famous dancing fountains. We think a hotel that can manage to make a fountain show a bigger deal than gambling and debauchery deserves some credit. Another way the Bellagio is nice? It's easily one of the top luxury hotels in Vegas (only the Encore and Cosmopolitan can compare).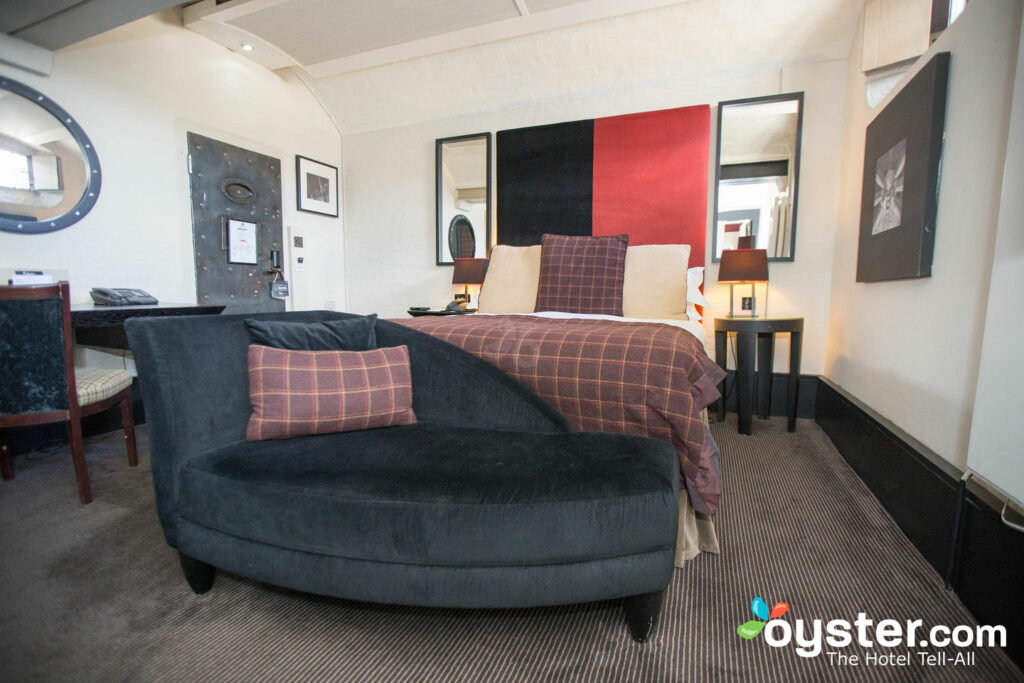 Have you been naughty enough to get sent to the slammer? This castle hotel is a refurbished Victorian prison that retains many of its original fixtures, such as cell doors and bars on the windows. Fortunately, most rooms take up the space of three former cells. They're quite a bit more stylish now than when compared to their jailhouse days — we wouldn't mind being locked up here for a night.
The quaint, cozy Old Swan & Minster Mill in the Cotswolds region has a picture-perfect English country setting, and with its moss-carpeted roof and timber frame, it's the quintessential English inn. It looks like it could be straight out of a fairytale — perhaps where the hard-working, humble hero lives before the adventure begins.
All products are independently selected by our writers and editors. If you buy something through our links, Oyster may earn an affiliate commission.