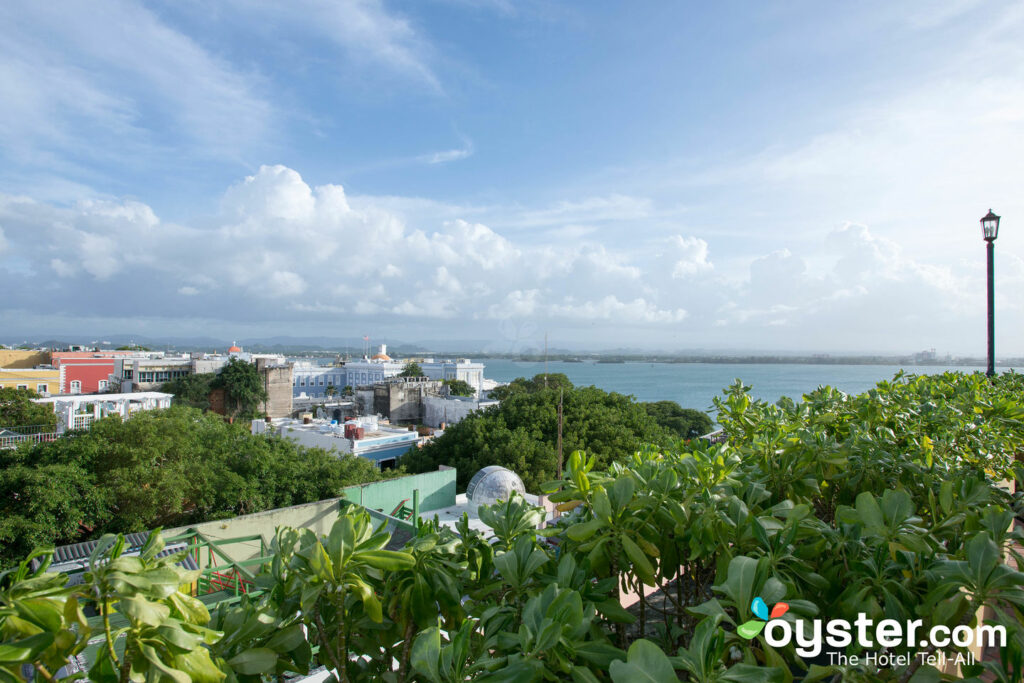 A Caribbean getaway tops many travelers' bucket lists, but for LGBT tourists that dream can be a little more complicated. In some locales, attitudes towards LGBT travelers and citizens can be hostile -- or worse.
It's no secret that countries like Jamaica, while filled with pristine beaches and amazing culture, can make for a risky holiday for gay and lesbian travelers. Violations of that nation's Offenses Against the Person Act, which dates to 1864 and prohibits sexual acts between men, include lengthy prison sentences and even hard labor.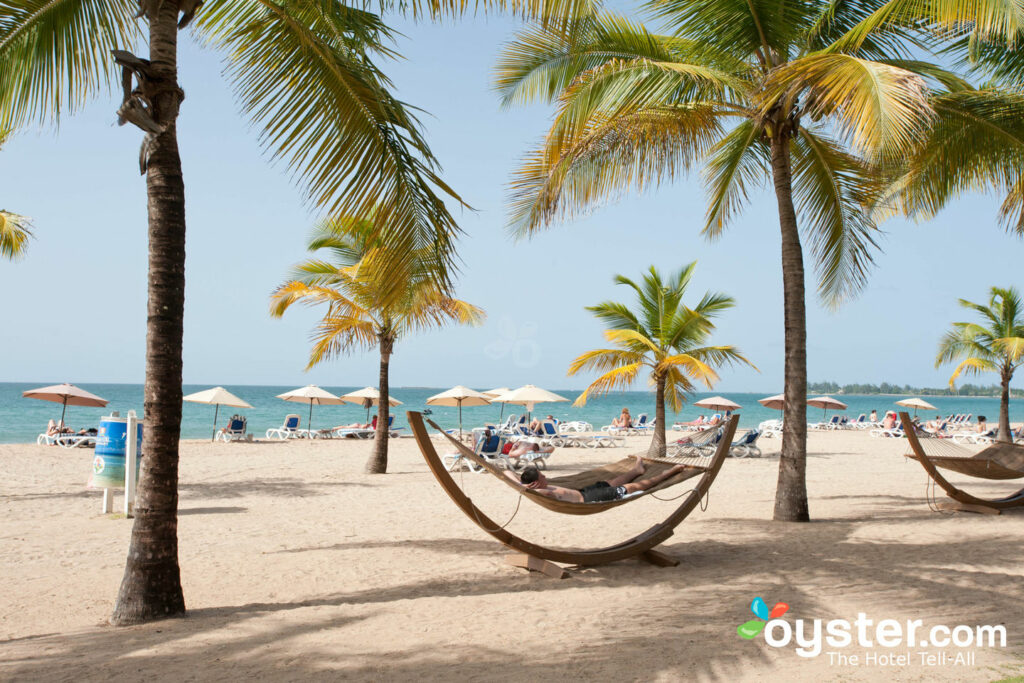 The picture is getting better, though, and in recent years Puerto Rico has been enacting a series of equality-boosting policies and executive orders under governor Alejandro Garcia Padilla to make sure all residents and tourists feel safe and uninhibited. Along with the U.S. Supreme Court's pro-equality decisions, LGBT travelers are descending on the island in ever-increasing numbers. In fact, Puerto Rico has cracked the top 10 LGBT travel destinations in Latin America, Africa, and the Caribbean, according to Out Now Global's LGBT2020 survey of gay, lesbian, bisexual, and transgender travelers. This puts it alongside gay hot spots like Rio de Janeiro, Buenos Aires, and Cape Town.
Oyster.com recently visited the island to see firsthand how Puerto Rico is welcoming LGBT travelers, and in our journey we came across these five welcoming hotels that are both allies to the community and excellent vacation destinations. Each has opened its arms to LGBT guests in a big way — the properties have hosted gay weddings and enacted anti-discriminatory employment policies, and are committed to making LGBT travelers feel at home — putting the sun, surf, food, and culture of the island that much closer at hand.
By any measure, the W Vieques is a great pick for all luxe-minded travelers, but it goes out of its way for LGBT guests. In 2013, the hotel established a partnership with LGBT wedding planners 14 Stories to create dream-come-true weddings on-site, and the partnership is still going strong. In fact, the hotel has been blazing the way for LGBT inclusiveness for years, and in 2011 hosted the Out On Film festival.
When we were in Puerto Rico we met Pittsburgh chef Randy Smith and his husband, Richard, who spent their September honeymoon at the resort. "It was a beautiful hotel and overall experience," Smith said. "They were extremely accommodating and made us feel welcomed — and the design was a gay man's dream." He's right — the resort's style is a vibrant blend of urban chic and bespoke craftiness, all with a distinctively high-end sheen and a healthy dose of romance. At night, guests in most rooms fall asleep to the sound of crashing waves and the distinct chirping of Puerto Rico's coqui frogs. With two private beaches (including one for adults only) and a multi-level pool surrounded by swish cabanas, the W is a must for LGBT travelers who don't mind dropping a pretty penny for all-out luxury in Vieques.
A fixture in many pride
parades around the world, the Hilton brand isn't afraid to show its love for
the LGBT community — the chain is even a member of the Global Equality Fund, a U.S. State Department effort to bolster LGBT human rights around the
world. Caribe Hilton Manager Betty Gonzalez believes that the hotel''s prime location
on its own peninsula between Condado and scenic Old San Juan makes it an ideal
destination for visiting San Juan, and the historic hotel has an almost resort-like vibe, with plenty of hustle and bustle.
The Caribe Hilton is a solid
bet for LGBT travelers who are looking for Hilton's standard upscale amenities, and the hotel's
gorgeous pools are a major highlight. Many of the rooms offer astounding
(and astoundingly romantic) views of the San Juan shoreline, and it's the perfect place to imbibe Puerto Rico's signature drink: the piña colada. The
hotel is the birthplace of the tropical cocktail, which was invented here in
1954 by bartender Ramon Marrero Perrez. While Barrachina, a restaurant in Old San Juan, has a marble plaque claiming itself to be the home of the concoction, Gonzalez assures us that the restaurant's claims are false — the Puerto Rican government certified Caribe Hilton's claims in 2004.
Condado is San Juan's answer to South Beach, without the grit and screaming drunk
tourists. The neighborhood has its own gay beach at Calle Vendig, just in
front of Oceano restaurant (one of our favorite dining destinations in the
area); the nightclubs and bars in Santurce, including San Juan's famous Circo, are a 10-minute walk or short cab ride away. The Olive Boutique Hotel is a romantic little spot that's a member of
the Small Luxury Hotels of the World and has an eclectic, world design aesthetic. With its recent addition of terraces to all
of its rooms — and views of Condado Lagoon from some of them — the hotel is ideally
located for exploring the neighborhood's posh offerings. Plus, the rooftop bar
is a perfect spot to sip a mojito, or splash in the
small plunge pool.
With its bright rooms and
generous pet-friendly policy, the Verdanza Hotel has been looking after LGBT
travelers and employees for years. Located in up-market Isla Verde, east of
Condado and Santurce, the hotel employs a variety of policies to
make sure its LGBT visitors and staffers are treated with equality in all
respects. The hotel is one of 2,000 properties around the world that is TAG Approved per criteria established by CMI International, a leading LGBT travel research company. This means that the hotel has instituted non-discriminatory hiring practices and diversity-training programs for its staff — important factors in any socially-responsible LGBT traveler's decision-making process. The Verdanza is only a
15-minute walk from one of San Juan's best beaches at Isla Verde, and has an
on-site culinary staff that has made up Puerto Rico's first-place Taste of the Caribbean team for several years running.
Parador Combate Beach,
owned by Paradores de Puerto Rico's President Tomas Ramirez, is a delightful, simple hotel in Puerto Rico's southwestern Cabo Rojo area. As a member of
the 15-hotel association — which offers a more intimate and budget-friendly way to experience the island outside of the mega-resorts and chain hotels — Parador Combate Beach is inspected by the Puerto Rico
Tourism council twice a year to make sure that it lives up to an array of quality
criteria. This simple gem of a hotel has hosted
several gay weddings, and Ramirez told us that more are scheduled in the near future. The hotel's social-consciousness also goes beyond a commitment to equality — several units are actually converted, eco-friendly cargo containers.
Cabo Rojo, the southwestern area of Puerto Rico that's home to Parador Combate Beach, is far less developed than many seaside destinations and still feels a bit like a discovery for LGBT travelers willing to make the trip. It's a two-and-a-half-hour drive from San Juan, or a 40-minute flight to nearby Mayaguez. Cabo Rojo is home to a National Wildlife Refuge along with some of the Puerto Rico's best surfing, and as an added bonus the hotel has it's own private path with direct access to Combate Beach, one of the island's longest and least developed stretches of sand.
Our Readers Are Going Crazy For:
All products are independently selected by our writers and editors. If you buy something through our links, Oyster may earn an affiliate commission.