Inarguably, the United States is filled with striking natural wonders -- waterfalls and pine forests, rolling mountains and jagged cliffs. But this diverse nation is also home to exotic sights, vastly different than anything you've likely seen, and home to white-sand beaches and grass-carpeted canyons, rainbow-hued hot springs and the reddest of rocks.
If you're itching to see something wonderful, but don't want to dig out your passport (or pay for pricey international flights), consider booking your next vacation at one of the United States' own natural wonders. To get your started, here are five of our favorites.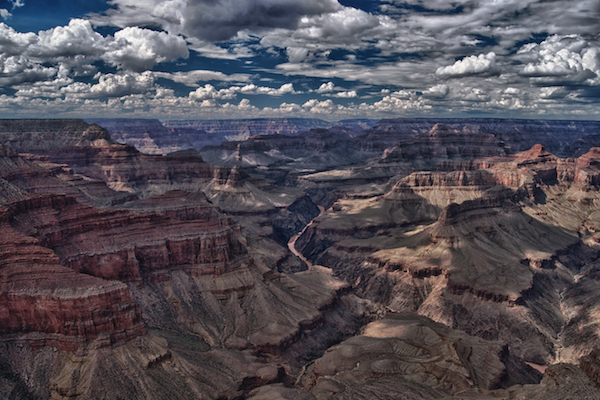 We'll start off this list with a gimme: the Grand Canyon. One of the most famous sights in the United States, this Arizona national park combines colorful erosional structures and geological formations that descend a mile deep, 18 miles wide, and a mind-boggling 277 river miles long. Truly one of the great wonders of the U.S., the Grand Canyon is spectacularly beautiful and unquestioningly exotic.
Where to Stay:
The perfect follow-up to Arizona's landmark, Kauai's Waimea Canyon is often called the "Grand Canyon of the Pacific." Although younger and smaller than its southwestern counterpart, Hawaii's famed canyon dives 3,600 feet deep, one mile wide ,and 14 miles long. The view is even more spectacular than the size: geological outcroppings, red dirt, rugged crags, and crested buttes, accented by emerald green forest and deep valley gorges.
Where to Stay:
Yellowstone National Park is known for many sights, but one of our favorites? The Grand Prismatic Spring, a rainbow lake of sizzling proportions. The largest hot spring in the United States (and the third-largest in the world), this bubbling waterhole owes its prismatic, multi-hued coloration to colored bacteria that make their home near the water's edge. The result is a beautiful, undoubtedly exotic, turquoise-colored lake enveloped in a rainbow effect.
Where to Stay: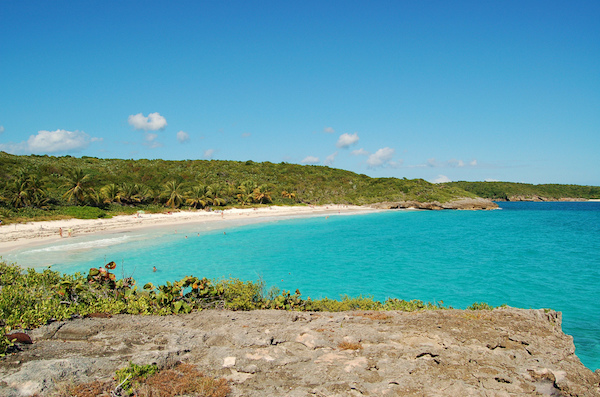 When you think of Puerto Rico, you probably don't think of Vieques, a mostly uninhabited island off the Isla del Encanto. Located just seven miles east of mainland Puerto Rico, this tiny island treasure offers up 3,100 acres of exotic wonder. There's Mosquito Bay, home to the brightest bioluminescent bay in the world. There are deserted, white-sand beaches — almost completely undeveloped. There are the Paso Fino horses that gallop freely down the island. It's an island where you won't find even one traffic light.
Where to Stay:
Clearly we're in love with canyons, because the next exotic destination on our list is Utah's breathtaking Bryce Canyon. Here, red, white, and orange rocks rise into geological formations, hoodoos, and natural amphitheaters — striking, natural structures formed by steam and frost. And if these sun-dappled sights aren't enough to wow you, just wait until evening falls and billions of stars light the sky.
Where to Stay:
Related links:
All products are independently selected by our writers and editors. If you buy something through our links, Oyster may earn an affiliate commission.