Looking for a club to party at this weekend? (Let's be honest, you'll probably need to blow off some steam after all the family bonding.) Well, some of the best, most star-studded spots ever are in swanky hotels around the globe -- so you can even book a room if you really need some space! These often very exclusive spots are fun, pricey, and convenient for celebrities who are staying in the guest rooms. So if you want to experience the nightlife of your favorite stars and are willing to schmooze the doormen and pay a pretty penny for a cocktail, these seven hotels will let you party like a celeb for a night -- because they are among the favorite hot spots of some of the world's hottest stars. Maybe you'll even have a sighting!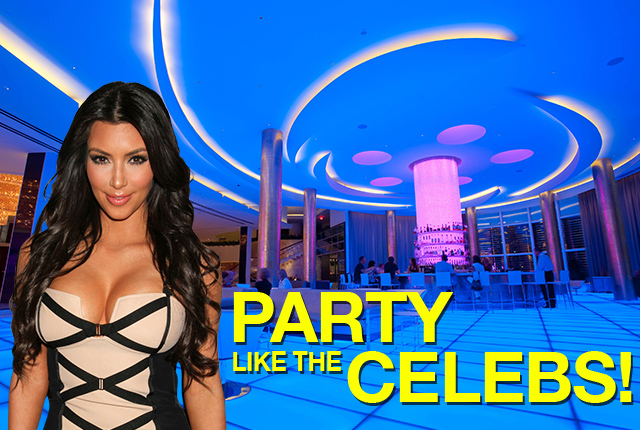 After its $1 billion facelift in 2008, the Fontainebleau's 1,504 new rooms, nine pools, phenomenal spa, and gorgeous design are hard to top. Although it's a relaxed property that attracts mostly families and convention goers, its nightclub LIV attracts a myriad of celebs and 21-and-over partiers. Like most exclusive spots, club-goers should expect long lines and pricey cocktails if they can't find a way to get their name on the VIP guest list. Some celebs who have frequented this DJ-led nightclub include Kim Kardashian, Drake, Lindsay Lohan, and LeBron James (before his move back to Cleveland).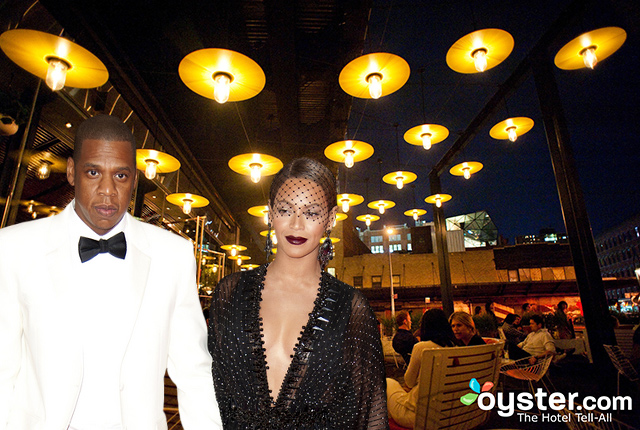 One of the hippest hotels in NYC, The Standard High Line hovers above the High Line park on concrete pillars. This one-of-a-kind Meatpacking District hotel offers 338 light-flooded, ultra-mod rooms with panoramic views of the city; one restaurant and several popular bars; and excellent service. The most VIP area of the hotel is the Top of the Standard (formerly known as the Boom Boom Room); this celebrity hot spot lounge is only open to the public at certain times. All other times, it's an ultra-exclusive, members-only club with a "pre-made list." It was where Beyonce, Jay-Z, and Solange were partying before the infamous elevator incident, and other celebrities who love this elite club are Madonna, Jared Leto, and of course, Lindsay Lohan.
When it comes to mixing style, comfort, and art into a New York stay, the 314-room luxury Dream Downtown ranks high on the roster. The hotel features eclectic decor, a pool, a rotating art exhibit, and ultra modern rooms. Dream's trendy rooftop club, PH-D, offers breathtaking views of the Manhattan skyline while setting the tone to party with the city's hippest. While this part of the hotel is open to the public, guests get preferential access to the same space that Jay Z, Beyonce, Victoria Secret Fashion Show models, and major DJs have partied (and spun) in before. Lindsay Lohan was arrested in 2012 for a hit-and-run that happened outside the hotel.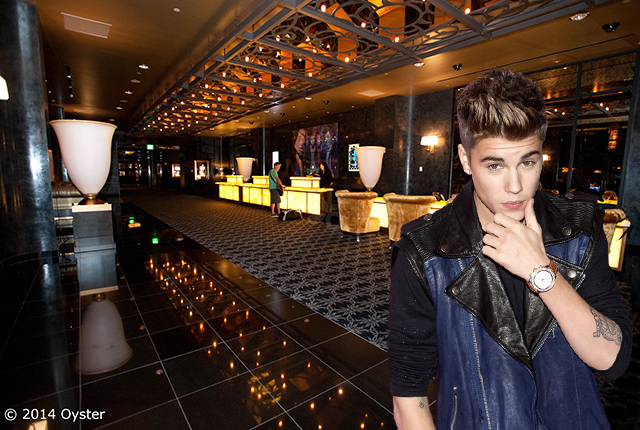 The swank Hard Rock is off the Strip, but it knows how to throw a party: There are Rehab, Vegas' best pool party; go-go dancers in the casino; live music at The Joint; partying at Vanity nightclub; and stylish cuisine at Nobu or Ago. It's a place where wannabe rock stars and, well, real rock stars can come to party, gamble, and trash their hotel rooms. Vanity Nightclub, in the HRH Tower, is one of Vegas' hottest nightspots. Be forewarned: It's also one of its hardest doors. Like the rest of the hotel, the club is opulent with a sunken dance floor, 50 VIP booths, and a cyclone chandelier. Celebrities, such as French Montana and boxer Floyd Mayweather, will host parties at the club. Other celeb sightings include frequent hotel guest Justin Bieber and his on-and-off girlfriend Selena Gomez.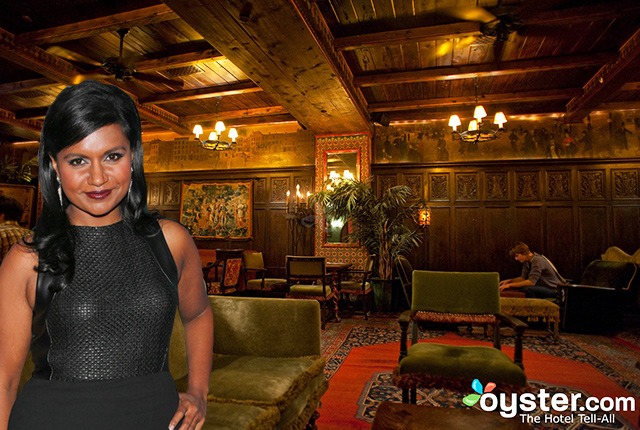 With 135 flawlessly appointed rooms, a super-hip bar tucked away in the nostalgic, velvet-filled lobby, 24-hour room service, free Wi-Fi, and free bike rentals, the Bowery Hotel redefines class in a gentrified downtown neighborhood where punk rock and squalor once ruled. The bar in the lobby is classy, low-key, and intimate. Hotel guests get first dibs on seating. This laid-back vibe attracts celebrities like Mindy Kaling, Jake Gyllenhaal, and even Whoopi Goldberg. Katie Couric and Paul McCartney have also hosted bashes at the hotel, and one of our hotel investigators spotted Lohan (shocker) here when grabbing drinks earlier this year.
This 300-room Hollywood Roosevelt Hotel, literally an L.A. landmark, combines the shimmer of silver-screen history with a cutting-edge party scene centered around its multiple bars and massive pool. The most star-studded spot in the hotel is Teddy's, a small and very exclusive lounge. Even hotel guests can't get preferential treatment here. Another celeb favorite is Beacher's Madhouse, a vaudeville-inspired theater, with nightly variety acts ranging from fire breathers and contortionists to live animals and burlesque. Miley Cyrus, Leonardo DiCaprio, and Liam Hemsworth have all been spotted partying here.
The Sanderson is an edgy hotel with original and extravagant design by Philippe Starck. Innovative rooms feature a mostly all-white color palette designed without interior walls. With the interesting design comes a hot scene, found in the Long Bar, and the theatrical Purple Bar, where the bar resembles a meteorite. The Long Bar is a see-and-be-seen spot and a favorite for traveling celebs like Mariah Carey, Paris Hilton, and Cameron Diaz.
All products are independently selected by our writers and editors. If you buy something through our links, Oyster may earn an affiliate commission.