Who doesn't love a girls' trip? A fun getaway is the perfect way to get together and reconnect, whether you all live in cities across the country or in the same neighborhood. And if you find yourself single this Valentine's Day, well, we think a girls' getaway is JUST what you need! After visiting countless hotels and resorts all over the world, we've seen quite a few that are suited for that precious -- and always entertaining -- time spent with girlfriends. No matter if your gang likes to shop till you drop or roast marshmallows while camping, we've rounded up nine hotels that will suit your style.
Travaasa Austin is set on its own nature preserve on a hilltop amid forested canyons, 20 miles west of downtown Austin. Its 72 rooms are housed in seven buildings built on three different levels, with correspondingly different views from their balconies. Hiking trails, an infinity-edge pool enclosed by a wooden deck, a luxurious spa, and a restaurant with panoramic views are just some of the amenities providing inspiration and relaxation for visitors. The tranquil spa has a sauna and hot tub and uses only organic, bioenergetic products for personal treatments. The farm-to-face pumpkin facial and lavender vanilla hand treatment are just a few unique options they offer. You and your girlfriends will easily relax and decompress in this setting — and if you're combining a little relaxation with a bachelorette party, Austin has quickly become one of the most popular spots in the U.S. for pre-nuptial soirees.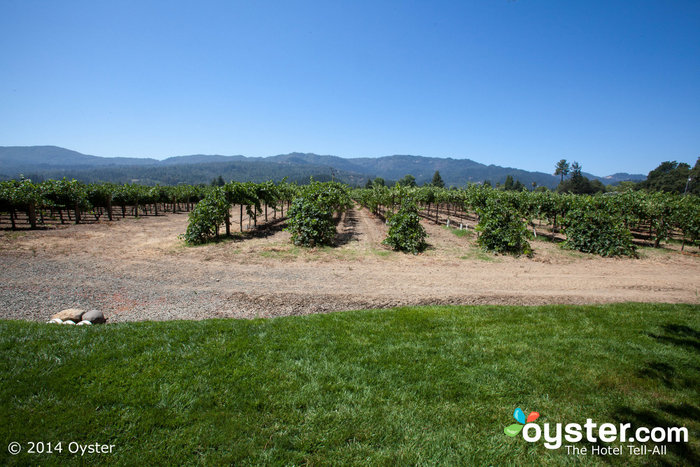 The Harvest Inn is a great choice if you're daydreaming of a luxury stay in the heart of wine country — complete with impressive views, Old World rustic charm, and luxe amenities. It may be a bit pricey (and has no full restaurant), but it certainly doesn't skimp on the pampering by offering fireplaces, private terraces, designer furnishings, two pools, a spa, and more. Numerous freebies — including a bottle of wine for new guests, water and juice in the mini-fridges, Wi-Fi, and self-parking — are great perks, as is the location just one mile from St. Helena. But the biggest draw just might be the spectacular views, especially from the Vineyard View Rooms with terraces. Free breakfast is offered in the Wine Country Kitchen, and the Wine Bar serves local wines and has free weekend tastings. Whether or not your group becomes certified sommeliers, you'll enjoy your fill of vino.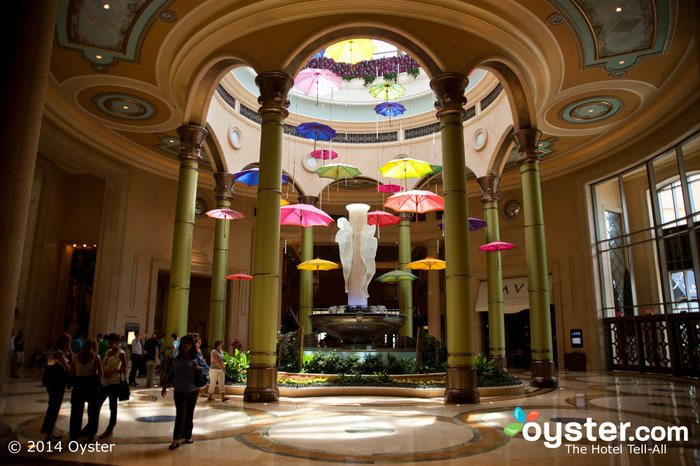 Sometimes a Vegas getaway is just what the doctor ordered. And it that case, we'd prescribe The Palazzo, which has some of the best and biggest standard rooms on The Strip to fit your whole group. Its world-class spa, seven pools, busy casino, and name-brand fine dining all connect to its sister property, the Venetian, via a haute couture mall. Less theme-y than many Vegas hotels, The Palazzo is nonetheless at the top of the list in terms of glitz and extravagance. In the evening, the Italian restaurant and bar LAVO transforms into a bustling nightclub where you and your crew can dance the night away.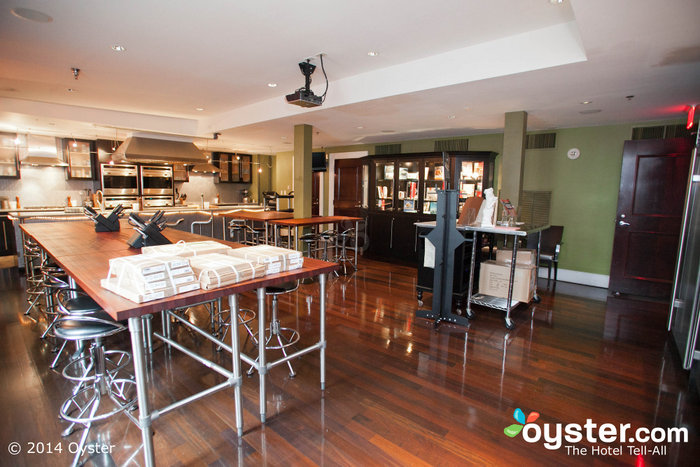 The Mansion on Forsyth Park is arguably one of the best and most special hotels in town, with a wonderful art collection, a solid spa and an outdoor relaxation pool. There's also a popular restaurant on-site ,and for guests looking to improve their culinary skills, they have well-regarded cooking classes available. The classes at 700 Kitchen Cooking School require a fee but are a fun and hands-on way to learn how to make a few new dishes. Plus, you and your friends get to dine on what you create to really enjoy the fruits (or pizzas or pastas) of your labor!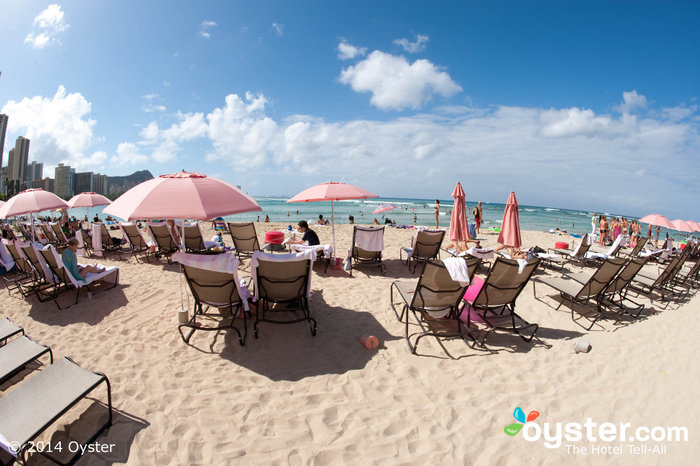 The 528-room luxury Royal Hawaiian provides stunning design, warm service, and a solid collection of free little extras such as turndown treatsand welcome leis. The Royal Hawaiian borders the sandy section called Queen's Beach, which is the part of the coast you see most often on postcards of Waikiki: Manicured, palm tree-dotted lawns lead to a sunny white-sand beach. There's also free nightly activities at the resort like hula dancing lessons. Although the beach gets crowded, you and your girlfriends will be too busy soaking in the Hawaiian sun to notice.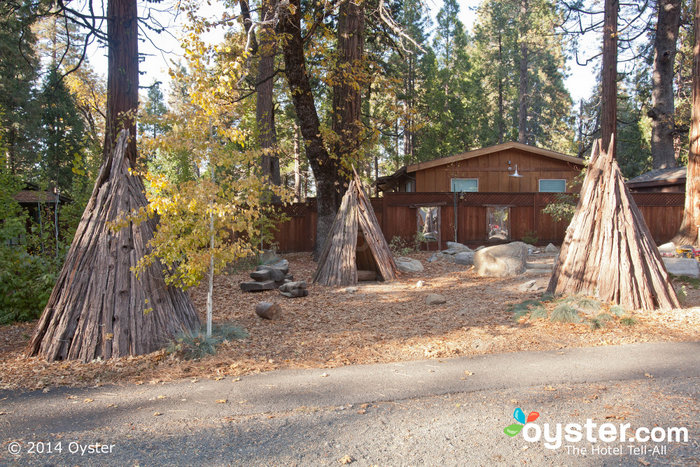 Evergreen Lodge is a 22-acre cabin resort surrounded by Stanislaus National Forest, about one mile from Yosemite National Park's western border. The 90 cabins come in different sizes (some that can easily fit a large group), and all are rustic, cozy, and comfortable with large private decks. Techies beware: There are no phones or TVs in the cabins, and the Wi-Fi service in the recreation halls is less than reliable. It's a great spot for nature lovers, though, who want to be disconnected from the world for a bit and enjoy the serenity of the surrounding pine trees instead. Although this is an ideal spot to unplug and catch up with your girlfriends, there are more active things to do as well; equipment like mountain bikes and snowshoes are available for rent, plus rafting, horseback riding, and two recreational halls filled with games, books, and arts & crafts materials. We suggest making s'mores while you're chatting, because why not?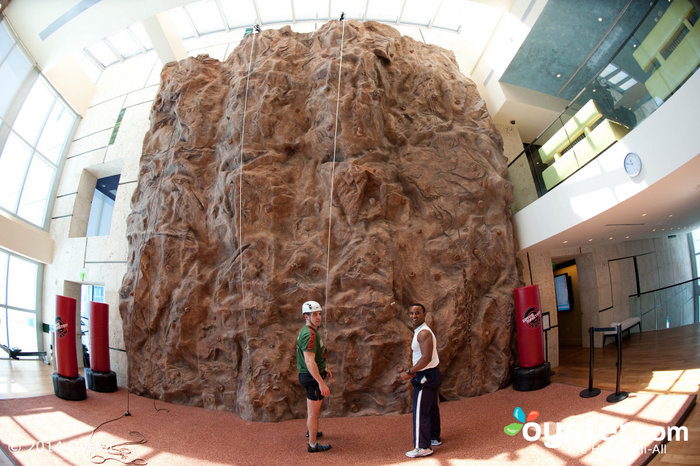 With some of the most beautifully decorated (and largest) rooms in Miami, a beachfront location, a great spa, and a huge fitness center with a rock-climbing wall, Canyon Ranch is a great choice for a healthy vacation. This is not the spot for clubbing or a happening pool scene (although both can be easily found nearby), but guests wanting to sweat it out have many options. Aside from the expansive gym, which has floor-to-ceiling ocean views, the hotel offers dozens of fitness classes and lectures each day. All taught by fitness professionals, some of the options range from yoga and beach conditioning, to a boxer's workout and Qigong. The hotel will also arrange outings like golfing, kayaking and surfing. With so many options, it's safe to say you and your friends will never be bored — although things might get a bit competitive!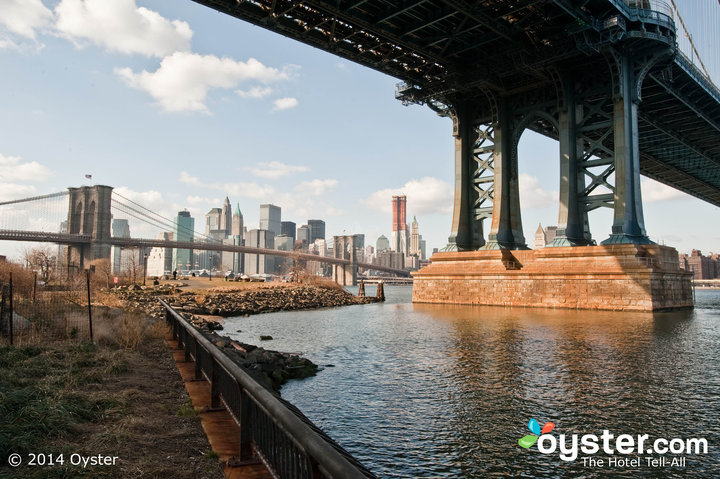 The 177-room Shoreham is a stylish boutique hotel located only a half-block from 5th Avenue's high-end shopping and five blocks from Central Park. Standard rooms are a bit small, but their modern, minimalist design makes best use of the space. Plus, room upgrades include unique treats, like the iJoy massage chair. Upscale department stores like Bergdorf Goodman and Barneys New York are a short walk away and there are several other less expensive options in the area. Whether you can afford the high-end merchandise at some of the nearby stores — like Prada and Tiffany's — or not, window shopping is always fun with your girlfriends.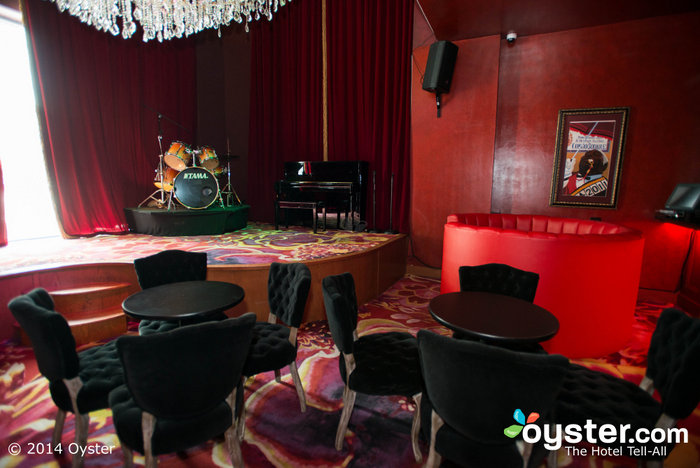 The Saint is a sleek hotel located on the border of the French Quarter and the Central Business District. Its 166 stylish rooms have attractive blue-and-white decor and great amenities, including flat-screen TVs, minibars, iPod docks, and free Wi-Fi. There are great nightlife options on-site: a rooftop bar offering expansive city views and the sexy Burgundy Bar with live music. While your group is in the birthplace of jazz, you should venture the short walk to Preservation Hall or the many clubs on Bourbon Street that will be playing authentic New Orleans jazz.
Did we miss your favorite girl's retreat spot? Let us know in the comments!
Check out Oyster's page on Google+
To learn more about Lara Grant, visit her on Google+
RELATED LINKS:
All products are independently selected by our writers and editors. If you buy something through our links, Oyster may earn an affiliate commission.