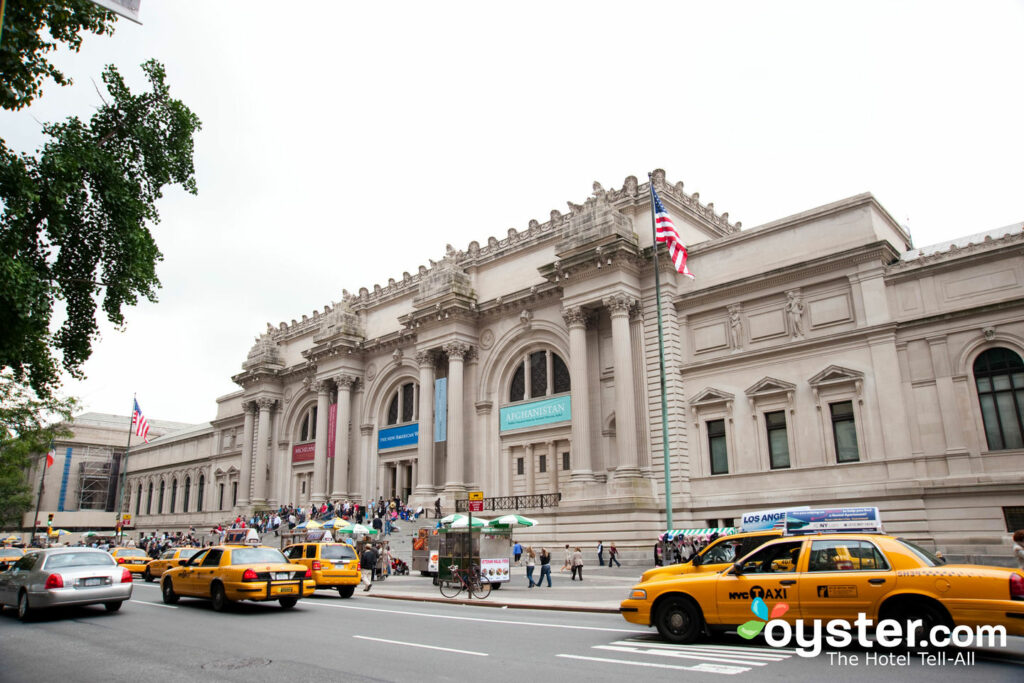 From the iconic tourist attractions to the more under-the-radar haunts, there's no shortage of things to do in New York City, and we love them all. However, the bright light that shines on some of the city's most popular spots can cause similar, equally good (and often even better) sights to be overshadowed. Whether it's your first (or fifth) time in the Big Apple, we want you to have a memorable trip. That's why we rounded up a list of the top nine NYC attractions and provided a less crowded, but similar, alternative for each.
1. Central Park vs. Van Cortlandt Park
https://www.instagram.com/p/BmMOGPmH8Oi
Central Park is one of our favorite spots in NYC, but it's not the only park worth visiting in the city. It's not even the city's biggest park. Van Cortlandt Park, located in the Bronx, is over 300 acres larger than Manhattan's Central Park, and makes for a great alternative for anyone interested in a change of scenery. This often-overlooked oasis is home to the country's first golf course, plus it hosts guided nature walks and horse rides. Expect gorgeous, nature-filled landscapes, lots of community and educational programs, and help-yourself-activities like tennis courts, barbecues, and even fishing in the borough's largest lake.
2. Chelsea Market vs. Gotham West Market
https://www.instagram.com/p/Bh9dDG0FxlU
While the halls of Chelsea Market are a popular place for tourists, Gotham West Market, about 45 blocks north, is also worthy of a spot on your itinerary. This top-notch food market in Hell's Kitchen is heaven for food lovers, both local and from afar. Whether you're looking to sink your teeth into some Shanghai-inspired street food at Jianbing Company, sample several ice cream flavors at Ample Hills Creamery, slurp some savory ramen, or taste your way through all 10 food stalls, this is the place to pig out. You won't find any craft vendors lurking in the corners of Gotham West Market, but who needs crafts when you're on a food mission?
3. High Line vs. Elevated Acre
https://www.instagram.com/p/BmimvnjAMCd
We've seen the High Line pop up on so many lists of alternative things to do in NYC that by now, the secret is out. While beautiful, the trendy, above-ground park that stretches over 20 blocks (roughly from 14th Street to 34th Street) is often packed with crowds. To escape the masses, but still get a similar experience, head to one of New York City's best-kept secrets over in the Financial District. The Elevated Acre is a one-acre abandoned meadow elevated above 55 Water Street, with great views of the Brooklyn Bridge and the East River. Slightly obscured elevators glide into a relaxing mini-park with a lawn, beer garden, concert space, and beautiful garden area.
4. Chinatown vs. Flushing, Queens
https://www.instagram.com/p/BgFFR_VlHKc
For a taste of China, skip Manhattan's Chinatown and head straight to Queens. Here, the energy is high, the food is fantastic, and the streets are packed. If you don't have much time (this place is quite a trek from Manhattan and Brooklyn), we suggest heading to the lower-level food court at the New World Mall. It's right off the Main Street stop on the 7 train, so you'll only have to battle through a swarm or two of pedestrians to get to it. And the food? Let us just say this: We've eaten our fair share of meals in food markets around Asia and this place does not disappoint. Stalls carry everything from steamed bao buns to ramen to spicy Sichuan dishes. Come hungry, and even better, come with a group, so you can try a dish from all 32 vendors.
5. Ellis Island vs. Tenement Museum
https://www.instagram.com/p/Bnoe0jtnEab
Ellis Island may have been the first place where many of America's first registered immigrants stepped foot onto American soil, but it doesn't tell the whole story. Sure, you can look for your family name in the registration book and take tours of the dilapidated medical facilities here, but the Tenement Museum in Manhattan delves deeper, giving visitors a glimpse into what life was like for many immigrants after they arrived. (Plus, it avoids the need for a windy, and sometimes rainy, ferry ride.) This two-building museum houses historical recreations of the residences and business dwellings of over 15,000 immigrant families, from the mid-1800s to the mid-1900s. Through guided tours, educational talks, and exhibits, the space aims to celebrate immigrants and showcase their struggles, successes, and way of life.
6. Art Museums vs. Art Walks and Galleries
https://www.instagram.com/p/_Kd-qmQ72C
New York City is not short on world-class museums, but there's a whole lot of artistic talent that doesn't make it to the exhibition walls inside famed institutions like the Met, MoMA, and Guggenheim. That said, the smaller galleries in SoHo and Chelsea are also worth a visit. Some favorites include The New York Earth Room, the Guy Hepner Gallery, and the Paul Kasmin Gallery. Open studio art walks are another great way to get an intimate look at what's happening in the NYC art scene. We recommend checking out the SONYA Art Walk in Brooklyn, if you are in town at the right time.
7. Brooklyn Bridge Park vs. Domino Park
https://www.instagram.com/p/BnWUn88h9sm
There's no doubt that Brooklyn Bridge Park delivers when it comes to up-close views of the Brooklyn Bridge. It's also a hop-on spot for the East River Ferry, hosts summer movies and exhibitions, and features tasty food vendors as well as several piers loaded with different sports courts. All that being said, we have our sights set on Brooklyn's new Domino Park at the moment. This waterfront park was built up over the grounds of the former Domino Sugar Factory, a historically significant industrial building in the Williamsburg area. The new park features an elevated walkway perfect for capturing fresh views of lower Manhattan and the river, a dog park, playground, restaurant, fountain, and sports courts.
8. Carnegie Hall vs. BAM
https://www.instagram.com/p/BnsK4rFFnPW
Carnegie Hall is a historical landmark in Midtown Manhattan that brings the power of music to people through its three stages and excellent programming. However, the Brooklyn Academy of Music (BAM) is a must-visit alternative. While Carnegie Hall's performances lean more classical and conservative, BAM's programming usually has a spritely progressive take on the arts — and it has been around 30 years longer than Carnegie Hall. Three locations — the Peter Jay Sharp Building, BAM Harvey Theater, and BAM Fisher Hall — bring a diverse collection of visual and auditory arts to the stage, including theater, film, dance, music, opera, physical theater, and performance art.
Top of the Rock vs. The View at New York Marriott Marquis
https://www.instagram.com/p/BmmW9SJHaA2
Don't feel like waiting in line or shelling out the cash for a ticket to the Top of the Rock? You can get a great skyline view over Times Square just two blocks away at The View Restaurant and Lounge at the New York Marriott Marquis — for free. Well, at the very least, you will have to pay for a drink to enjoy the 360-degree view of the Big Apple. The 48th-floor restaurant completes one full rotation every hour, so linger and soak it all in with a drink in hand or while you dine. Sure, it's about 20 floors lower than the observation deck at Rockefeller Center, but there are fewer people here and the environment is more relaxed.
You'll Also Like:
All products are independently selected by our writers and editors. If you buy something through our links, Oyster may earn an affiliate commission.