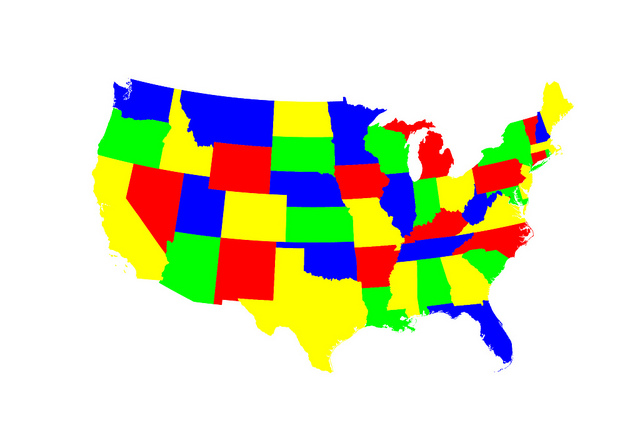 Okay, so we know what it's like to want to "keep up with the Joneses" and sometimes that can mean being able to fill your Instagram feed with glamorous shots from exotic locales like St. Barts, the Amalfi Coast, and Dubai. (And, by the way, our insta account does have amazing shots from these destinations -- take a look.) But there's something to be said for staying stateside for spring break. After all, the United States is a BIG country with tons to offer -- whether you're seeking snow or sand, adventure or relaxation, nightlife or culture. And it's important to get to know your 50 states. So we picked 10 amazing US destinations to fit every style for this spring break. Read up, take your pick, get planning, and then get away!
You know a place determined to "keep itself weird" is a hipster haven, and that's just what Austin is — in the best way possible. This city in the heart of Texas is full of Southern charm, but of a less refined, more laid-back quality: picture locals riding bikes, chowing down on tasty Tex-Mex, and meandering in and out of the bars, comedy clubs, and karaoke joints that crowd Sixth Street. Austin is also the "Live Music Capital of the World," so whether you prefer indie jams or classic country, you'll find a venue you'll love. Although spring break falls during peak season, reasonable flight and hotel rates can still be found, and it's worth the pleasant mid-60s to 70s temperatures and seeing the infamous Congress Avenue bridge bats take up residence in the month of March. Plus, depending on your timing, your trip may coincide with Austin City Limits.
Oyster Hotel Pick: Kimber Modern is a stylish boutique in South Austin, with only five guest rooms, that caters to guests looking for a truly private and relaxing hideaway.
More into history than hipster-ness? We still suggest a trip down south, but this time to Savannah. This city is full of history and its Historic District is the reason to visit; it has that old Southern charm, with numerous parks and many well-kept, architecturally stunning historic buildings. Savannah was the site of several significant Civil War battles, and tourists can visit forts and watch reenactments, as well as enter the many gorgeous churches, that commemorate veterans, for which the city is known. Bordered by the Savannah River and Forsyth Park, this Historic District is also home to numerous restaurants, shops, and galleries.
Oyster Hotel Pick: The Kehoe House is a quaint, historic inn housed in a beautifully restored 1892 mansion.
Would you expect any other city to be our party pick? Most visitors to Las Vegas head to the Strip, the 3.5-mile-long stretch of Las Vegas Boulevard packed with more than 20 of the world's largest casino-resorts and nearly 70,000 hotel rooms. The casinos all compete to get visitors through the doors with grand, over-the-top gestures — from the Mirage's erupting volcano to the Belaggio's dancing fountains — and each has a handful of lively nightclubs that are open till the wee hours of the morning. During spring break, various hotels' pool parties start back up again and run through the summer, so you're sure to have a wet and wild time.
Oyster Hotel Pick: The 2,034-room Encore is about pure opulence; not surreal, family-friendly showmanship. Its giant rooms one-up even the Wynn's (Encore's sister next door) and include such snazzy features as bedside curtain controls, beautiful design, and an enormous bathrooms.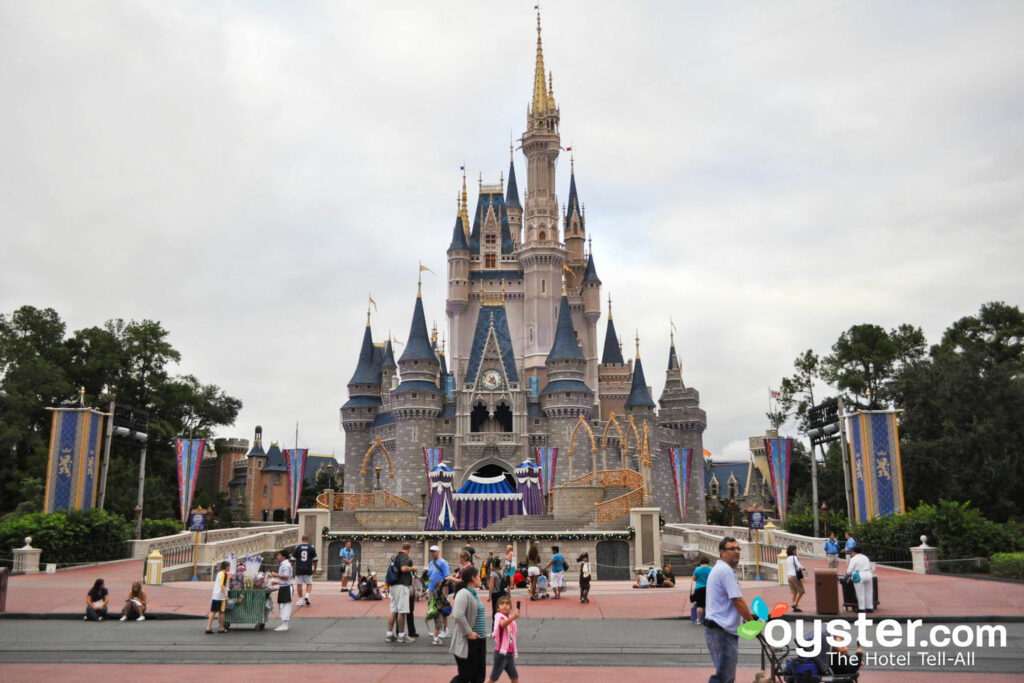 Orlando isn't just a great spot for a family getaway because of Disney World. But Disney World is pretty awesome, so let's talk about that first: Spread among its 43 square miles — an area roughly the size of Boston — are four main theme parks (Magic Kingdom, Epcot, Disney's Hollywood Studios, and the Animal Kingdom), two water parks (Typhoon Lagoon, Blizzard Beach), five golf courses, 25 Disney-owned hotels, and several bodies of water, as well as a handful of non-Disney hotels and a more densely packed downtown-like commercial area called, appropriately, Downtown Disney. So there's plenty for tots and adults to do. But outside of Disney, Orlando is home to numerous other attractions such as Sea World, children's museums, and golf courses. Flights from most major airports are generally inexpensive, even during spring break, and the weather is warm and sunny virtually year round.
Oyster Hotel Pick: One of the few non-Disney properties located on the theme park's grounds, the Waldorf-Astoria Orlando is nonetheless removed from the hustle and bustle and features an 18-hole golf course and a delicious breakfast buffet.
New York City is a true melting pot where cultures from all over the world collide. So no matter your definition of a cultural spring break — whether that means trying a variety of cuisines, visiting a handful of museums, or attending a slew of shows — you can do that in New York. In fact, you can do just about anything in NYC! Of course, you'll find crowds over spring break — but they aren't quite as dense as they are around the holidays — but you'll also find a beautiful mix of historic and modern, local and global, low-key and high-end.
Oyster Hotel Pick: Opened in 2014, the Hotel Hugo is a stylish, upscale 122-room boutique property located on the far west side of SoHo in the newly coined Hudson Square neighborhood.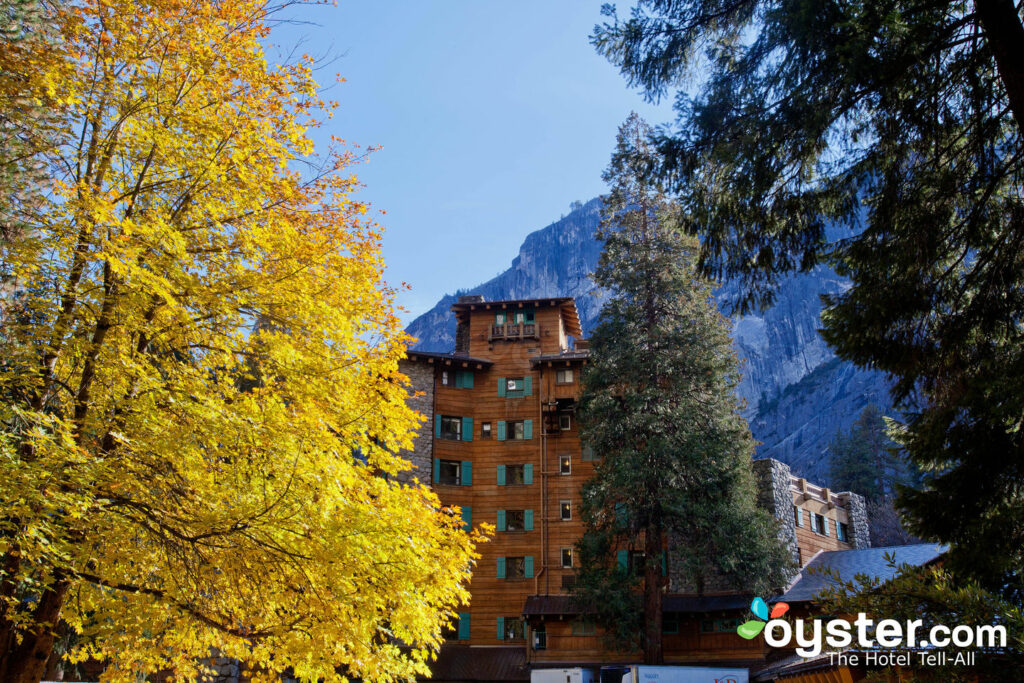 Outdoorsy travelers will be hard-pressed to find a spring break more conducive to hiking and all-around rugged adventure than one spent at Yosemite National Park. Sure, the weather isn't as nice as it is in the summer, but the tradeoff is worth it — fewer crowds, lower prices, and waterfalls and streams at their prettiest thanks to thawing snow. Plus, you're a tough guy, right?! Yosemite National Park is a UNESCO World Heritage Site and there has always been a push to protect Yosemite's land, ever since President Lincoln signed a bill granting the area to the State of California. It is replete with stunning natural beauty, from granite cliffs to clean steams, from giant sequoia forests to waterfalls.
Oyster Hotel Pick: Evergreen Lodge is a 22-acre cabin resort surrounded by Stanislaus National Forest, about one mile from Yosemite National Park's western border.
You can still have an exotic island getaway without having to locate your passport. Though the west coast of Maui is pretty built up and tourism-centric, its east coast is nearly untouched, and thereby significantly more exotic and tropical-feeling. The lush, undeveloped east coast is full of natural landmarks like waterfalls, secluded beaches, and natural pools, and East Maui is home to Hawaii's best-known scenic drive: Hana Highway, a twisting, often one-lane coastal highway that's as dizzyingly difficult to drive as it is gorgeous.The historic ranching town of Makawao is set on the green, low slopes of Haleakala volcano.
Oyster Hotel Pick: This was an easy pick, and not just because it's one of the only hotels in the area! The wildly pretty, four-pearl Lumeria calls itself an "educational retreat" and a "sanctuary for authentic transformational travel," and offers tranquil grounds off the beaten path, lovely design, and natural beauty.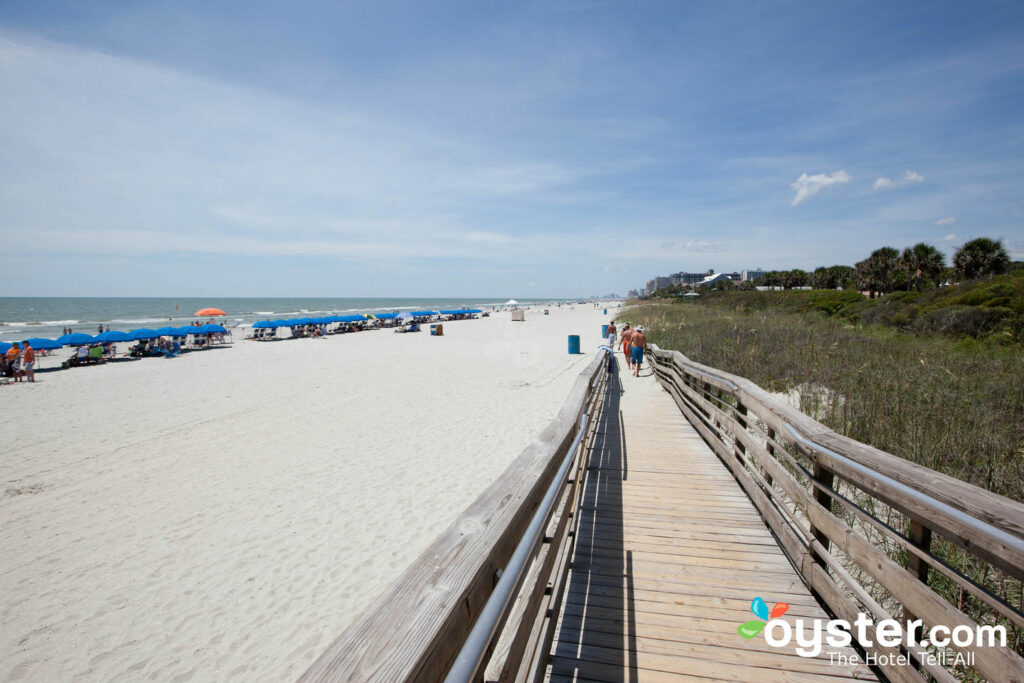 Continually ranked as one of America's best family beach destinations, Myrtle Beach offers visitors one-of-a-kind nightlife, more than 100 golf courses, and 60 miles of sandy shoreline — all at affordable prices. Flying there doesn't put a huge burden on the wallet, and it's an easy enough drive from cities such as Charleston, Charlotte, and Augusta. This locale may be known to get a bit jam-packed, but hotels account for this with massive pools and water park complexes, as well as plenty of meeting spaces and large rooms. In fact, many properties feature condo-style accommodations with kitchens and living rooms.
Oyster Hotel Pick: Designed to appeal to kids and families, Dunes Village Resort is a 456-room, mid-range hotel on a wide stretch of beach with activities such as four water slides, a pirate ship-style playground, lazy river, indoor and outdoor pools, and lots of games.
Nestled in the heart of the Sonoran Desert, Scottsdale offers breathtaking views of the surrounding mountains, boulder formations, and hefty cacti. Besides being a golfer's paradise, it's known as a spa destination and is home to some of the top spa resorts in the world, so you'll be sure to find some R&R there this spring — when temperatures are at their best. Many spa treatments offered include desert-inspired ingredients, and many others are performed outside amid the peaceful natural surroundings.
Oyster Hotel Pick: Considered one of the top resorts in the Southwest for nearly a decade, the serene Sanctuary on Camelback continues to impress its high-profile guests with its cuisine, spa, and gorgeous suites.
Sure, places like New York and San Francisco have long been hailed as foodie destinations, but this spring break it's worth checking out a newcomer on the list. Charleston is just that, as its restaurant scene has exploded in the past several years; many credit the opening of Husk in 2011 for bringing in a slew of chef-helmed restaurants that have taken the city's simple-minded eats to a whole new level. Seafood is still the staple, but it can now be found served in seemingly endless ways in seemingly endless venues — you're just as likely to chow down on a truffle-topped crab cake at a hole-in-the-wall as at a white-tablecloth, fine-dining establishment. Raw bars feature the freshest of the fresh, and of course fried green tomatoes can be ordered just about anywhere.
Oyster Hotel Pick: Planters Inn is an intimate 64-room, luxury boutique hotel situated across from Charleston's City Market.
All products are independently selected by our writers and editors. If you buy something through our links, Oyster may earn an affiliate commission.