Last week, we gave you the low down on just how low hotel rates can go. And we pleasantly discovered they can get quite low; all 10 properties that made our "cheapest hotels" list cost $22/night or less! Of course, these extremely affordable prices often meant shared bathrooms, stark decor, and tiny spaces. So today, we're checking out the flip side. We dug through our massive database, plugged in June dates, and found the 10 most expensive properties on Oyster.com right now. They'll set you back over a thousand dollars each night -- but if you have the money to spend, we'd argue that at least some of them are totally worth it. Take a look and let us know in the comment section: Would you pay these prices for this luxury?
The 39-room Post Ranch Inn is one of the most beautiful hotels in the United States — if not the entire world — so it's $1,775/night rates might be staggering, but they're not so surprising. The hotel is built into the cliffs of Big Sur, and the organic architecture is breathtaking, seeming to grow out of the ground beside the hotel's surrounding redwoods. The spacious, eco-sensitive rooms have ocean or mountain views, and many feature floor-to-ceiling windows to better show them off. Rooms also have wood-burning fireplaces, radiant floor heating, outdoor showers or hot tubs, private decks, and organic bath products and linens.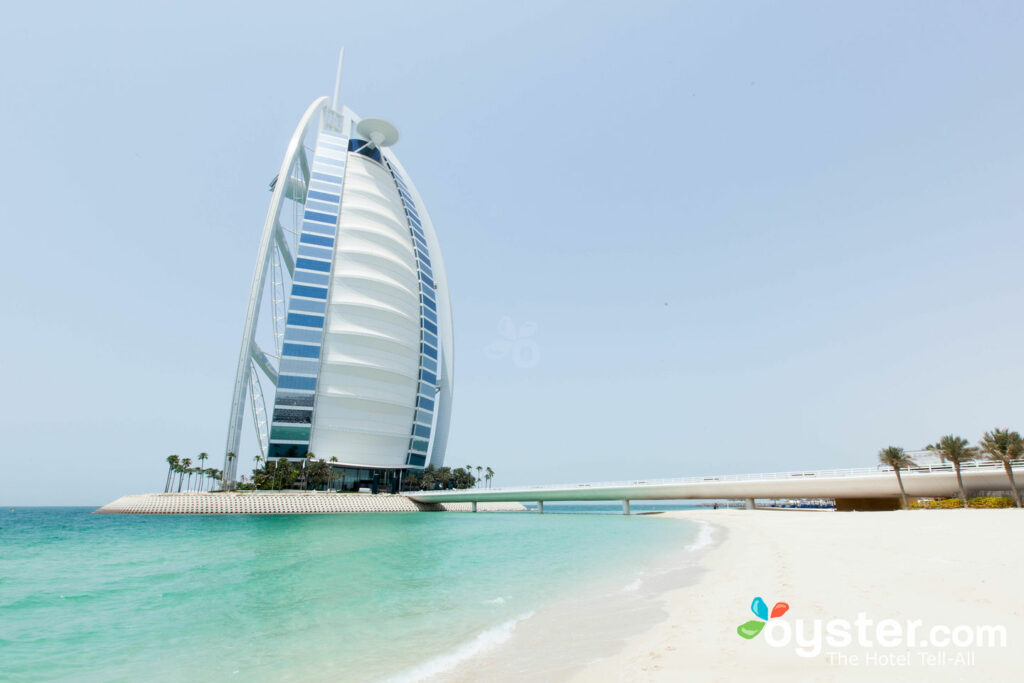 Everything is over-the-top in Dubai, and the Burj Al Arab may be the city's most over-the-top hotel (with rates starting at $1,495/night). Billing itself as the "world's most luxurious hotel," the resort is a destination unto itself. Situated just off the coast of Dubai on an independent island, almost every aspect of the property is meant to evoke extreme decadence, from the butler assigned to each of the 60 floors to the 24k-gold iPads found in the two-story suites. Some guests have felt the phenomenally expensive prices to be unjustified for the food and the service, which can occasionally be disorganized, though most are happy to shell out for the once-in-a-lifetime experience.
The 88-room Hotel Le Bristol opened its doors in 1925 during the Roaring Twenties, and today is still one of Paris' best-known luxury hotels. It offers impressive amenities for its small size, including a sunlit indoor pool (a rare find in Paris); a three-Michelin-star restaurant; and a lovely spa with three floors featuring a Turkish bath and playroom for kids. Rooms, with $1,373 nightly rates this summer, are elegant — aside from the dated comforters. The hotel, located on one of the most high-end shopping streets in Paris, is steps from the Hermes flagship store, as well as Avenue Montaigne and Champs Elysees.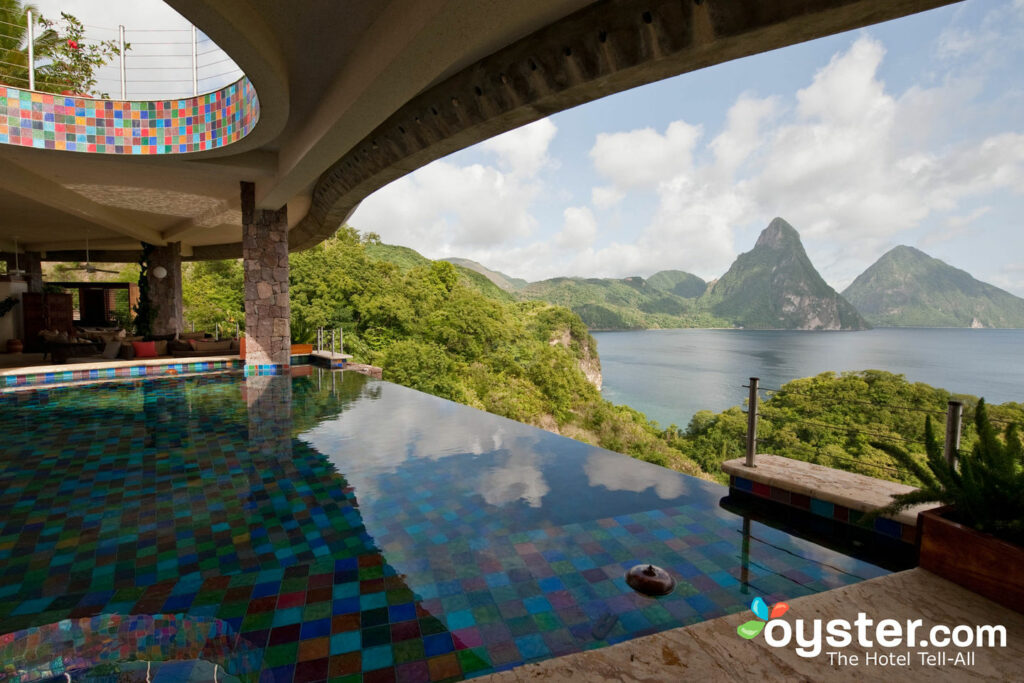 Through an innovative, open fourth wall, each of Jade's 29 enormous suites overlooks the sea from its chromatherapy-lit whirlpool tub, canopied bed, and private infinity pool. Getting to Jade Mountain (which is set on 600 acres atop a mountain) can be tedious, even nauseating, and its $1,260/night price tag is nothing to sneeze at — but its organic cuisine, doting service, unwavering silence (no TVs, radios, or children), and extraordinary design make the long journey and cost worthwhile for many.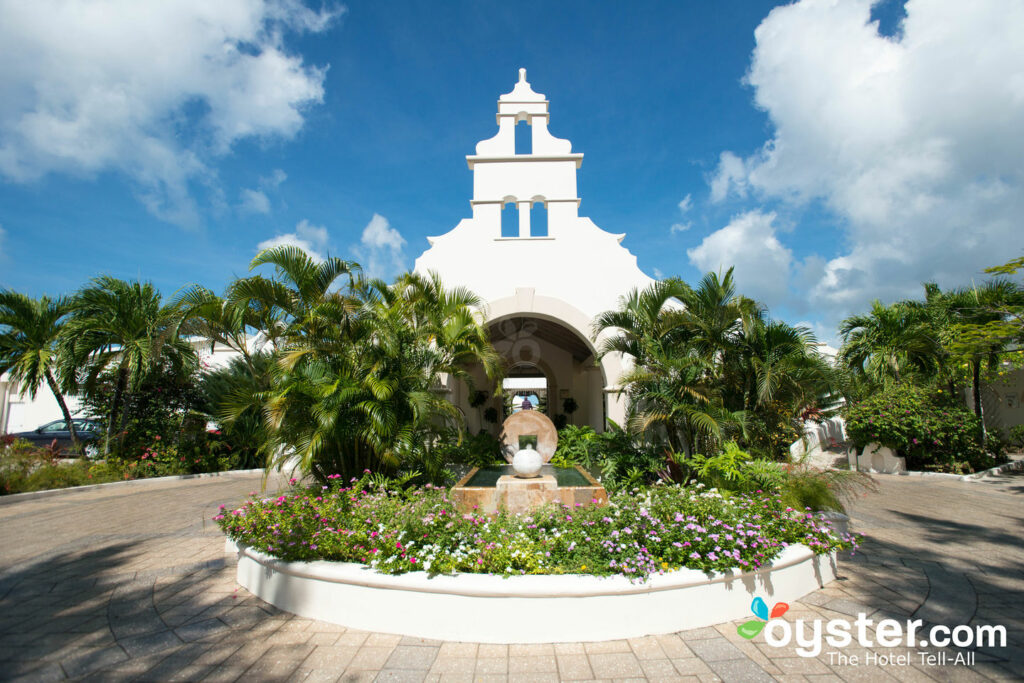 A stay at Spice Island may set you back $1,200/night, but so far on our list, this resort certainly offers the most value as rates are all-inclusive. It's one of the most elegant and well-regarded hotels on Grenada, with 64 posh suites dotting a quarter mile of beachfront. A serene oasis amidst the bustling Grand Anse beach area, the hotel has an upscale vibe, while still maintaining the laid-back charm of the Caribbean, and it includes two restaurants, a beautiful spa, and a variety of activities.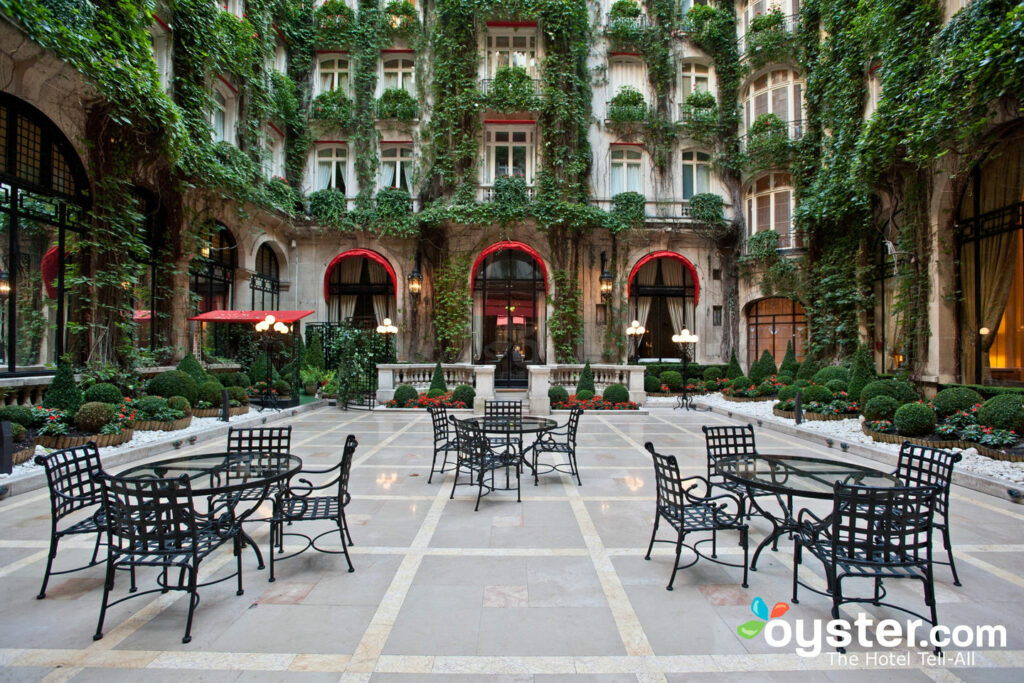 This isn't the last time a Parisian hotel will appear on this list — and is anyone really shocked? The world-renowned luxury hotel Plaza Athenee — a part of the Dorchester Collection — is synonymous with Parisian elegance and good taste. Iconic red awnings and chestnut trees welcome guests to the historic setting, on the upscale Avenue Montaigne location with direct views of the Eiffel Tower. It's all about luxury here, inside and out, and $1,191/night rates reflect that. The avenue is lined with high-end shops such as Christian Dior (guests have access to the Dior Institute for a full range of quality beauty and spa treatments), Prada, and Chanel. And inside, the 146 rooms and 45 suites are decorated in classic Art Deco style with modern touches like flat-screen TVs and marble baths.
Decked out in signature pink, the 112-room Sandy Lane is the creme de la creme of Barbados — indeed, it's one of the most luxurious resorts in the world — known for unparalleled service, distinct touches, and high prices (rooms start at $1,150/night this month). Guest amenities run rampant; perhaps the most noteworthy is access to the super exclusive Green Monkey golf course with a separate apparel line that can only be purchased after completion. A Rolls Royce Phantom, top-notch spa, outstanding restaurants, and celebrity sightings are just a few aspects that set the elegant Palladian-style hotel apart from the rest.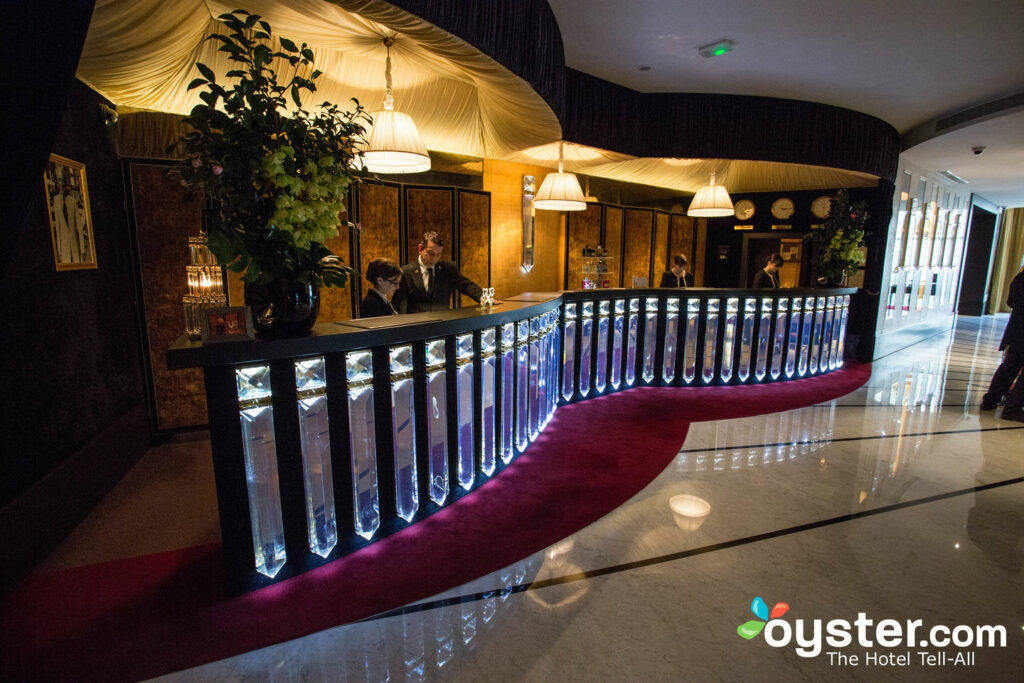 Located on the Champs Élysées, the Fouquet's Barrière is one of the most famous and exclusive luxury hotels in Paris. It has a slightly modernized Haussmann-style exterior, while interior design combines baroque, surrealist, and classic style elements with contemporary flair. Sophisticated rooms start at 400 square feet (and $1,138/night), and black marble bathrooms have separate showers and tubs, as well as TVs in the mirrors. The extensive features include three restaurants (one Michelin-starred), an upscale spa, and a gorgeous indoor swimming pool.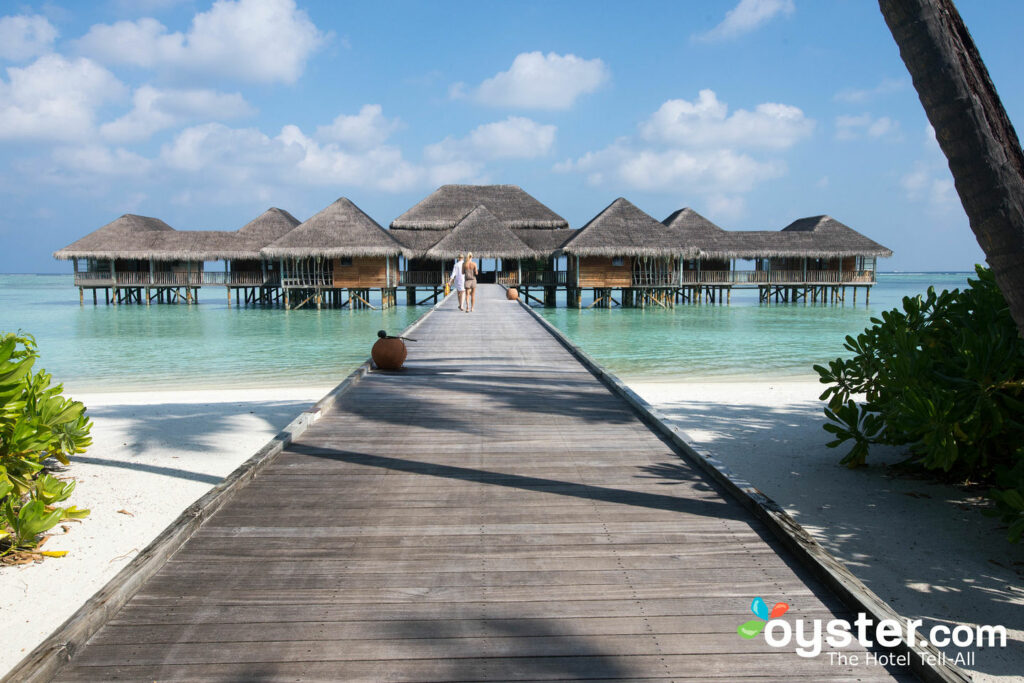 Gili Lankanfushi is widely considered to be the top resort in the Maldives, and for good reason. This stunning, 46-villa, eco-friendly resort just 20 minutes from the airport succeeds in delivering truly unpretentious, relaxed luxury. Bare feet are encouraged (shoes are removed as soon as guests get on the boat from the airport), and each guest is taken care of by a personal butler with the title Mr. Friday. The spacious, charmingly simple overwater bungalows are made of several types of wood, and have outdoor (and rooftop) decks with gorgeous views; these digs will set your back $1,111/night. On land, the beautiful island with 683 palm trees offers a range of activities and dining options.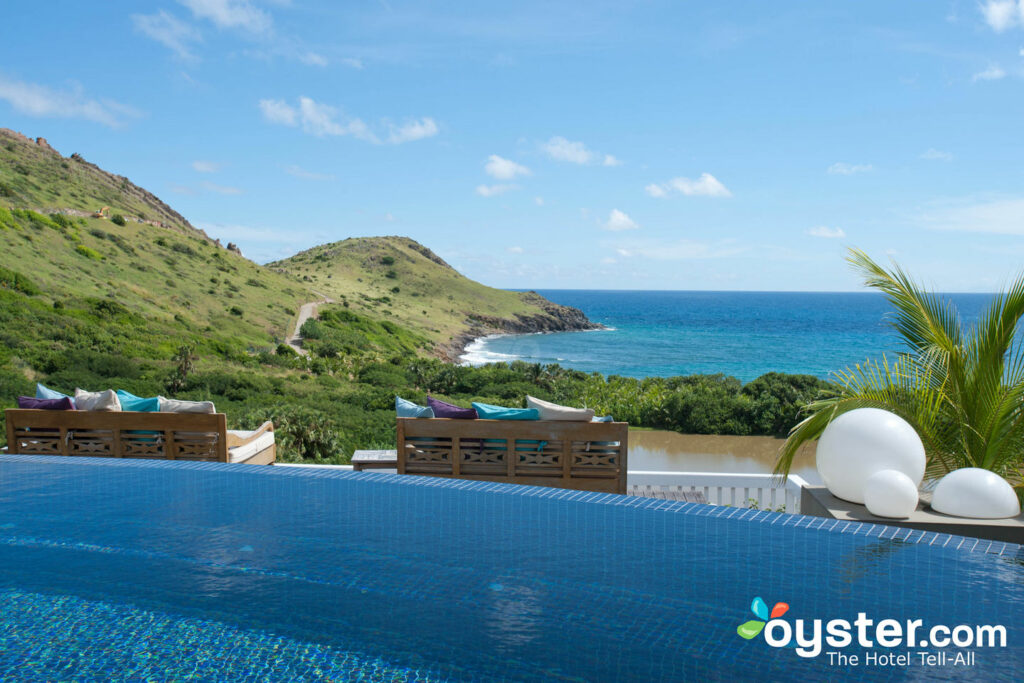 Undoubtedly one of the most prestigious hotels in St. Barts, this exclusive 15-villa luxury resort with a Parisian flair sits amid 28 lush acres of natural hills and beachfront. The private villas (costing $1,003/night( are spacious and airy, each with its own infinity-edge pool. The views here are jaw-dropping, and the on-site French restaurant is one of the island's most renowned — one of the many reasons celebrities come here to relax.
All products are independently selected by our writers and editors. If you buy something through our links, Oyster may earn an affiliate commission.