Somehow, even as in-flight entertainment expands with Wi-Fi and more movies and TV channels, we still find our planed-in selves watching leaden reality TV or "Limitless" for the zillionth time. And it can seem that as Bradley Cooper's brain power expands to limitless proportions, ours dwindles to a slow drag -- and so do the minutes on board. That's why we're refreshing our airplane reading with some recently published picks. Nothing makes the time zip by from takeoff to landing like an engrossing book. We've rounded up a full range of titles, from lighter reads that'll make you LOL to dense, chewy prose that you'll mull over for days. All of these 11 spirited reads are so engaging and juicy, you'll almost miss the drink cart going by. (Don't worry. We said "almost.")
Any others to add? Let us know in the comments section below!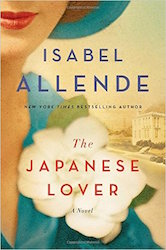 Question: What's better than star-crossed lovers?
Answer: Ones that pine for each other through a lifetime of longing. Isabel
Allende, who wrote "The House of Spirits" and "Daughter of Fortune" is on
familiar turf here spinning out a story of secret desire and lovers separated
by the Japanese internment camps of World War II. With a sprinkle of Gabriel
Garcia Marquez's "Love in the Time of Cholera," a dash of Marguerite Duras' "The
Lover," and a big splash of fairy-tale fantasy, this novel will appeal to any
true romantic.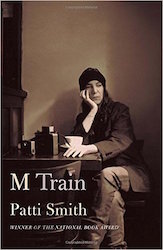 Musician Patti Smith's memoir "Just Kids" was a
heartwarming, shattering look at her youth as an inseparable duo with
Robert Mapplethorpe. That detailed account of their nickel-and-dime existence
landed her the National Book Award. But for her fans, that tale ended just
before her musical career took off, leaving out some of the most striking parts
of her life. In this follow-up memoir, Smith doesn't dole out the next section
of the story in a linear fashion; rather, she flits around different points of
her life, musing over the loss of her husband or pondering her children in a way
that feels thoughtful and present without being overly precious.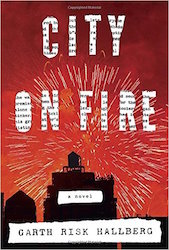 Literary critics have been falling over
themselves with praise for Hallberg's opus. It's been crowned 2015's Great
American Novel, and, clocking in at more than 900 pages, it also serves as a
great argument in support of buying a Kindle. But those with lengthy overnight flights and
a desire to sink their teeth into a truly meaty read will appreciate the
scope of this novel, in which multiple storylines run like threads through the
tapestry of New York City.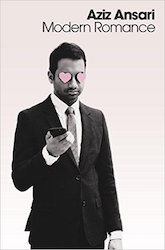 There's no doubt that Aziz Ansari's star is
ascending. The former "Parks and Recreation" sidekick has now become the
leading man on his show, "Master of None." And following a similar path as his
former costar, Amy Poehler, Ansari has released a book. "Modern Romance" is a
manifesto of sorts examining the state of dating in 2015. Subjects like online
dating and sexting are covered, but really Ansari could bring his wit to any
subject and we're sure it would be hilarious.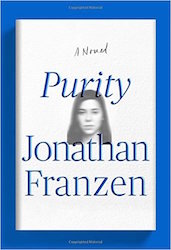 Jonathan Franzen has proven adept at charting the
complex interior lives of Midwestern suburban families in "Freedom" and "The
Corrections" — efforts that won him critical raves and the coveted seal of
approval from Oprah's Book Club. In his latest book, Franzen takes that same unblinking
approach with his heroine, Purity, aka Pip, as she stumbles through young
adulthood and its romantic entanglements, idealism, and student debt. The plot
is hardly universal coming-of-age stuff — there are activists on the lam and
murder to start — but it's a masterful tale that's invited comparisons to Charles
Dickens' "Great Expectations."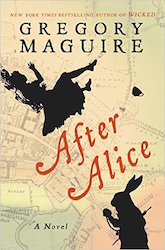 Author Gregory Maguire has made a successful
writing career out of revisiting childhood literary classics. His most notable
to date, "Wicked," flipped the script on L. Frank Baum's "The Wonderful Wizard
of Oz" and launched a famed Broadway musical. Now Maguire turns his attention to the universe
Lewis Carroll created in "Alice's Adventures in Wonderland." Fans of the
fantastical will be happy to follow the white rabbit down the hole to
Wonderland again.
There was a time when it seemed Elizabeth Gilbert
would primarily be known for eating her way through Italy, praying in India
ashrams, and falling in love in Indonesia in the juggernaut that was her
memoir, "Eat, Pray, Love." But her latest book could spark an even bigger cultural
conversation. In "Big Magic," Gilbert provides something incredibly rare — a real
discussion about inspiration and artistic endeavors. Where does the creative
spark come from? Can it be fostered? Can it simply die? These questions can
haunt any creative pursuit, but Gilbert attempts to shine a light on the most mysterious
of human efforts.
Chances are there won't be another book or movie
for "The Hunger Games" after this holiday season. (Sorry, J.Law
fans.) But those in the market for another gripping young adult novel will be in good
hands with Victoria Aveyard. This fantasy/action-adventure novel checks all the
boxes for big, bombastic entertainment: Supernatural powers? Check! Revolutionary upheaval? Check! Star-crossed lovers? Check! Like the original Hunger Games book, the narrative of "Red Queen" is driven by a strong female heroine and a plot that grows more tense and tangled as it hums along.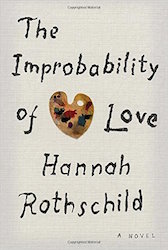 "The Goldfinch" and "The Girl with the Pearl
Earring" demonstrated that there's nothing stuffy about the world of Old Masters. There's
always a flamboyant artist, a backstory, and a fierce landgrab when the
painting in question proves to be worth immeasurable amounts. "The
Improbability of Love" deals with the latter, as a swirling cast of wealthy
characters from academics to oligarchs pursue a painting that moves hearts and
minds the way only art can.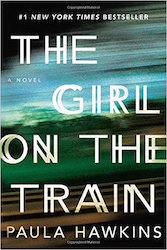 Paula Hawkins' novel "The Girl on the Train" is
poised to inherit the thriller crown from Gillian Flynn's "Gone Girl," and it's easy to see why: This gripping tale with unexpected twists and an
unreliable narrator is more electrifying than a third rail. And just like Flynn's Oscar-nominated tale, this novel was rushed into movie production by Hollywood. But don't wait for the silver-screen version, which could never capture the most gripping aspect of this book — namely being trapped inside the dark, decomposing mind of an addict as she struggles to retain memories that could uncover a murderer.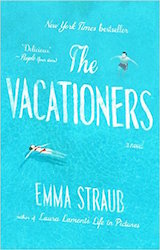 Sometimes it's hard to pick up a book about
murder, war, or even climbing Everest when you're on vacation. Why break the relaxing spell?
But Emma Straub's novel doesn't just suspend that sunkissed, beachy feeling of
being away — it animates it. Her comedy of manners follows the story of one
family reunion in a rental house in Spain. There's a certain Oscar Wilde-ian
aspect here to the way characters come together and fall apart, and come together
again. Relationships are tested, love is found, and far too many tapas are
consumed over the course of one getaway.
–
You'll Also Like:
All products are independently selected by our writers and editors. If you buy something through our links, Oyster may earn an affiliate commission.