Summertime will soon be upon us — this week has already seen highs of 82 degrees in NYC! — and we can't wait for long days spent strolling along the boardwalk. From Atlantic City to Santa Cruz, beach bums will strut their stuff down those sandy pathways, either taking in the views or letting loose on beachside coasters (or both!). Foodies will delight in summer treats such as saltwater taffy and Nathan's hot dogs, and visitors can also play games, have their fortunes told, hit up unique shopping grounds, or just people-watch as the summer heat brings out some truly interesting characters. So bust out your flip-flops, spread on the SPF, and head to one of these boardwalks near you for some spring and summer fun in the sun.
1. Atlantic City Boardwalk, New Jersey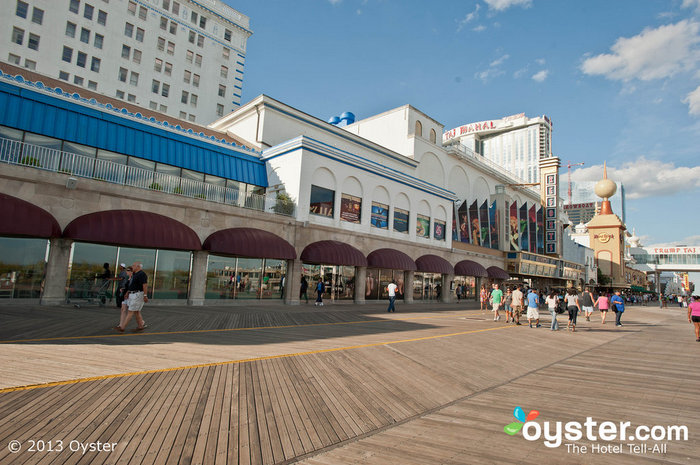 First opened in 1870 and now spanning 5.5 miles, the Atlantic City Boardwalk is both the oldest in America and the longest in the world, garnering plenty of attention from East Coast visitors. Travelers fantasize about the Art Deco glamour and glitzy shows of Nucky Thompson's heyday while munching on saltwater taffy from the James Candy Company (in business since the early 1900s) or indulging in an order of deep-fried oreos. Others may try their luck in one of the many casinos that dot the boardwalk. Though Atlantic City was hit hard by Hurricane Sandy, loyalists are helping this shore spot bounce back with a vengeance.
Where to Stay: Mainstays such as Caesars bring back loyal guests.
2. Santa Cruz Beach Boardwalk, California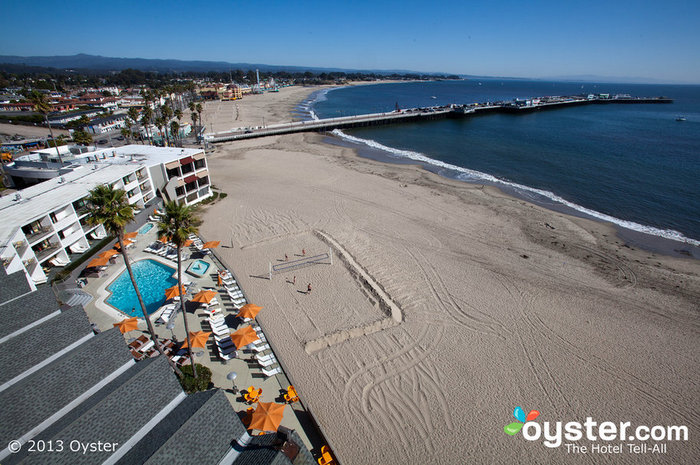 California's take on Coney Island, this boardwalk features the only oceanfront amusement park still standing on the West Coast. Two of its rides — the hand-carved Loof carousel built in 1911 and the wooden roller coaster Giant Dipper built in 1924 — are National Historic Landmarks, but new rides keep the park feeling fresh as well. Live concerts are hosted here on Friday evenings, and visitors can also play mini-golf, laser tag, pinball, or bowling while here. The corn dogs are an infamous treat, as are the lightly fried artichokes and fresh saltwater taffy.
Where to Stay: The retro-inspiredSanta Cruz Dream Inn is less than a ten-minute stroll from the boardwalk.
3. Ocean Front Walk, Venice Beach, California
A remnant of the days when this town was a mecca for the bohemian and surfing masses, the Ocean Front Walk and Santa Monica Pier are still chock-full of fortune tellers, tattoo artists, weightlifters, skate boarders, and street performers. After a ride on the Santa Monica Pier's iconic ferris wheel, chow down on Jody Maroni's homemade sausages and people-watch to your heart's content.
Where to Stay: If you want to stay directly on the beach, check out Casa del Mar or Shutters on the Beach, but the bare bones Georgian Hotel is also a good option in the area.
4. Wailea Oceanfront Boardwalk, Hawaii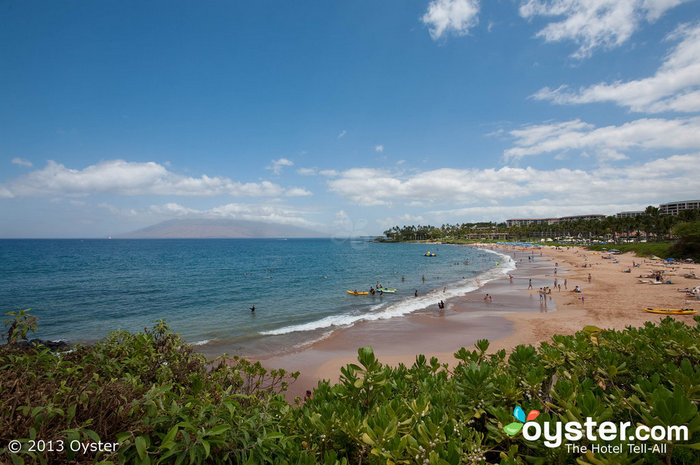 You won't find souvenir shops, arcade games, or roller coaster rides at this scenic boardwalk on Maui. Rather, you'll find spectacular panoramas of the Pacific that stretch on for two miles. Soak in a sunset or stand in awe of the volcanoes Molokini, Kahoolawe, and Lanai off in the distance. The boardwalk will take you past five coves where you can stop to swim or snorkel, or you can veer off into the Hawaiian Coastal Gardens and hike amid the island's lush natural flora.
Where to Stay: You'll also pass some of the island's best luxury stays along the boardwalk (after all, Wailea Beach is one of the nicest in Maui) including the Grand Wailea.
5. Hollywood Beach Boardwalk, Florida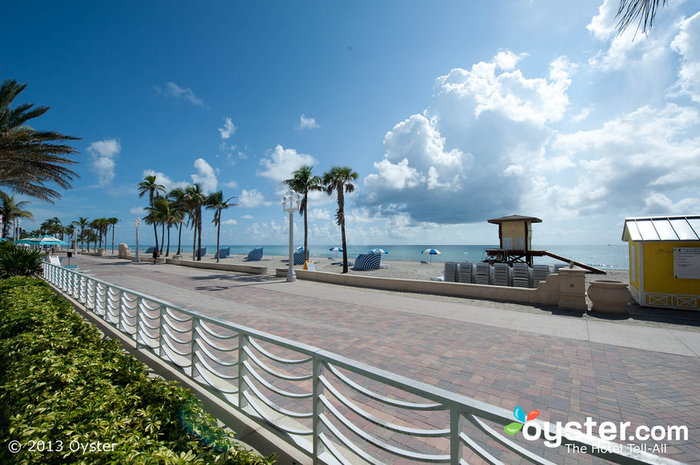 Hollywood, Florida is all about R&R. Visitors come for a relaxed, quiet version of a beach vacation, especially compared to what one will find at neighboring destinations Miami and Fort Lauderdale. As such, the boardwalk here is more of a 2.5 mile-long coastal path than anything else, where joggers, skaters, and bikers mingle with ease. The brick-paved way does pass dozens of restaurants, shops, hotels. The boardwalk also hosts a 3,000-square-foot farmer's market on Sundays — Josh's Organic Garden — and is home to Vedu's Fish & Burger Shack for fresh seafood.
Where to Stay: The Marriott, one of the area's nicest stays, sits along the boardwalk and boasts a spacious outdoor pool and a nice spa.
6. Navy Pier, Chicago
Stretching into the middle of Lake Michigan, the Navy Pier is Chicago's answer to the summer boardwalk experience. Visitors can view a play at the Chicago Shakespeare Theater, take the kiddies to the Children's Museum, or simply dig into a warm, chocolate-covered treat from the Churro Factory while strolling down the pier. Live concerts and cold beers attract a diverse crowd nightly.
Where to Stay: W Chicago Lakeshore, which boasts views of the boardwalk, features hip, trendy decor and the "whatever/whenever" service that is the W brand's signature.
7. Virginia Beach Boardwalk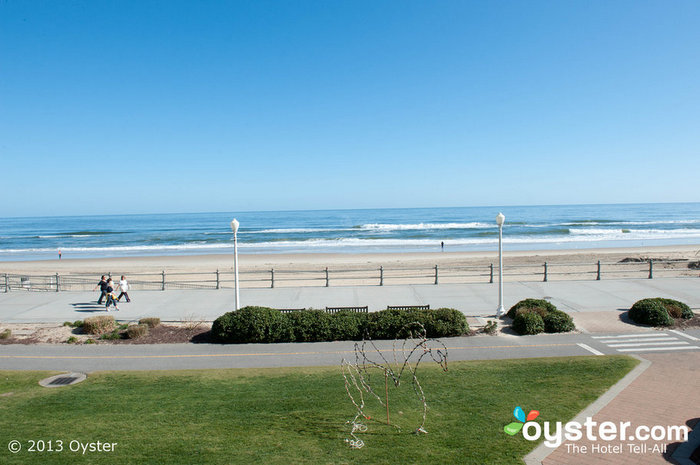 This three-mile path along the Atlantic is home to many high-rise hotels and upscale shops. Locals fish off the pier, while four outdoor stages allow for concert-goers to mill about in the sunshine happily. There are also amusement park rides, bike rental shops, and museums. Perhaps the most unique feature is the parade of whimsical nautical sculptures, including a bronze King Neptune that stands at 34 feet tall.
Where to Stay: A relatively inexpensive beach destination, VB has numerous value hotels, such as the Comfort Inn which boasts these fantastic views.
8. Myrtle Beach Oceanfront Boardwalk & Promenade, South Carolina
Having only opened in 2010, this boardwalk in Myrtle Beach is as fresh as they come, featuring nice souvenir shops, fun arcades for the kids, and a lovely oceanfront park. The Skywheel, seen here, is another fun attraction, as is the variety of amusement rides that surround it. There is live entertainment each evening, with plenty of funky characters milling about for visitors to meet and greet. Grab a root beer float or a foot-long hot dog at Peaches Corner and then enjoy the people-watching.
Where to Stay: For a respite from the summer fun, check out the Aqua Beach Inn, across the street from the action but still close enough for some great views.
9. Coney Island Boardwalk, Brooklyn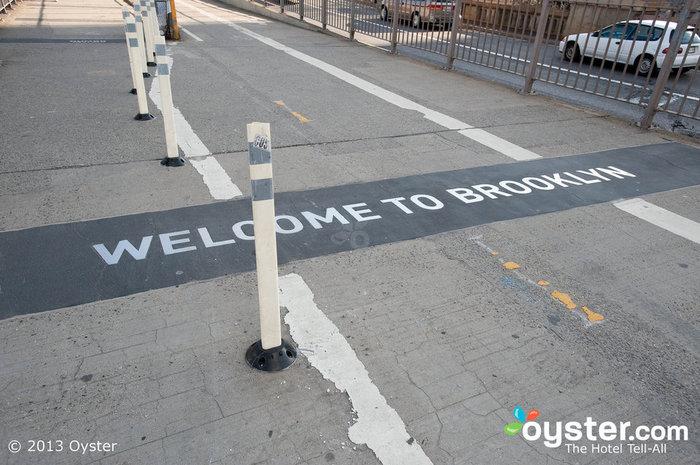 The legendary Coney Island Boardwalk has been serving Brooklyn loyalists since before the Civil War, making it one of the oldest boardwalks in the country. Its famous Luna Park was revitalized in 2010, introducing almost two dozen new rides and refurbishing classics such as the wooden-framed 1927 Cyclone roller coaster. Nathan's Famous, host of annual Fourth of July hot dog-eating contest, also received a face lift. The 2.7 mile-long boardwalk mixes the tawdry (flame-jugglers and knife-swallowers) with classic beachfront scenes, making for a one-of-a-kind experience.
Where to Stay: You can reach Coney Island by taking the F, D, N, or Q subway lines, all of which stop just steps from the ultra-hip Aloft New York Brooklyn, home to a rooftop pool and spacious fitness center.
RELATED LINKS: