Traveling is typically reserved for those precious two weeks the average American worker gets off each year. We slave away at our desks all day, every day for a few moments of pleasure at the beach or another exotic destination. But, what if your job was to travel? Amazingly, some people have the type of gigs where hopping on plane and hitting the road is part of the job requirement. From English teachers to photographers, there are occupations in a variety of fields that encourage you to live abroad or simply be a citizen of the world. The good news is that if you're looking to indulge that travel bug and give up the nine-to-five, some of these careers aren't too far out of reach. Here, nine amazing gigs that make travel part of your job.
1. Photographer
Someone has to snap all of those incredible pictures you see in glossy travel magazines. To land this dream job, you must have some stellar shutterbug skills. In fact, according to a 2014 report in the Bureau of Labor Statistics there are only 124,900 photographers in the U.S. and likely even fewer of them are travel photographers. Dan Krauss is one of the lucky ones who gets to hit the road with his camera as a career. "Photography and travel go hand-in-hand," he tells us. "I've never been able to sit still for long periods of time and photography has given me the ability to constantly chase something new and exciting. Whether it's snowy mountains, endless beaches, rock towers and arches in the middle of the desert or over the ocean, wild jungles, or entire towns left in the dust to rot, I want to see as much as I possibly can."
2. Archaeologist
As a kid you may have dreamed of digging up dinosaur bones or uncovering some lost city. Well, some people actually do that for a living. While archaeologists are a small group (estimates hover around 11,000 in the U.S.), what they get to do on a daily basis can be quite exciting. According to the Society For American Archaeology, jobs in the field include "working in museums, archaeological parks, or historic sites." They also get to "manage collections of artifacts, work in education or public programming."
3. English Teacher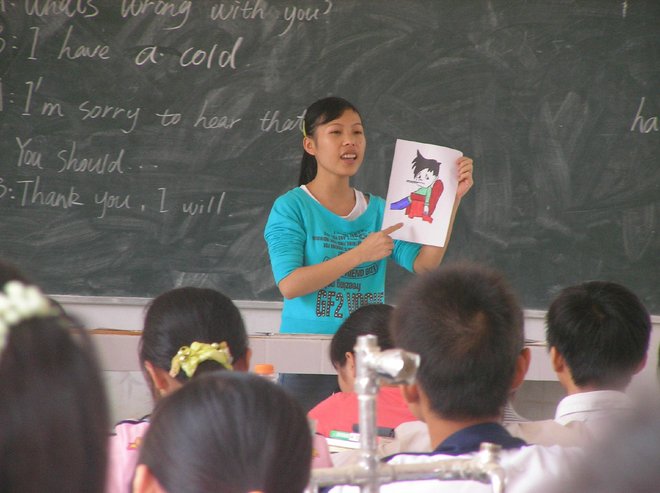 Teaching English abroad might just be one of the easiest jobs to acquire that allows you to travel. According to the International TEFL Academy, in 2012, about 1.5 billion non-native English speakers take a language class each year and there are only 250,000 native English-speaking teachers abroad. Translation: the demand for teachers is high. From Europe to Asia, there are more than 100,000 positions open each year abroad.
4. Peace Corps
https://www.instagram.com/p/BB513OjEEnp/
Why not help the world while traveling it? That's exactly what volunteering in the Peace Corps will let you do. Your job is to help underprivileged people in a variety of countries with social and economic development issues. As of this week there were 525 job openings all over the world.
5. Event Producer
Brands are increasingly looking to create small and large-scale activations and events around the world to bring an experience to potential consumers. To pull this off, there needs to be a number of on-the-ground producers, like David Vollucci. "As an experiential producer, the best part is being able to travel to see your creations come to life," he tells us. "I've been blessed to work with talented people, from across the U.S. to more obscure places like Bangalore, India. At the end of every project there's always the experience intended and the experience that happened along the way."
6. Reporter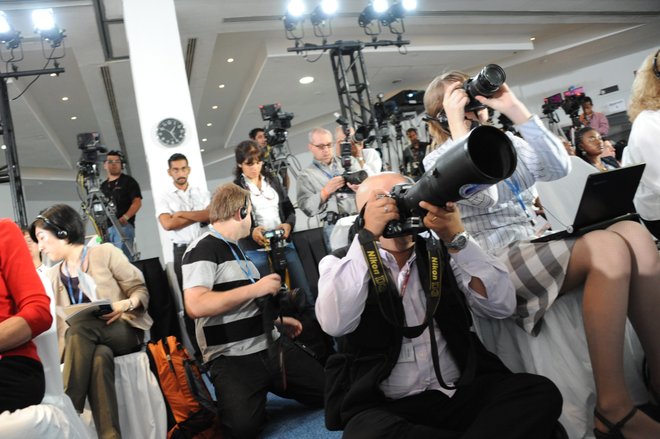 To get the stories you read online, in the newspaper, and magazines requires a lot of reporters hitting the ground. The Bureau of Labor Statistics says there were only 54,400 reporter jobs in the U.S. in 2014 — and Darla Murray was one of them. "As an entertainment reporter, I do a lot of traveling," she says. "There are two types of trips I often find myself on: an all-expense-paid luxury press trip or the get on the next flight with the clothes on your back to wherever the breaking news is happening type of trip. For me, regardless of the reason, traveling is one of my favorite things about being a reporter. It has given me the opportunity to not only visit the luxe locations where A-listers vacation, but also to visit small towns across the U.S., where I can see how most Americans live."
7. Publicist
https://www.instagram.com/p/BBamq7lO9yn/
Public relations specialists manage clients from all over the world, helping to get brand messaging out to the public. This means lots of traveling to meet with companies, setting up media interviews, and planning events. "As a publicist, I'm on the road a lot," says Jamie Krauss Hess, Vice President of The Narrative Group. "Whether it's yearly tentpole events like the Sundance Film Festival in Utah and Coachella in Palm Springs or simple overnight business trips to Los Angeles, Chicago, or Washington D.C., I'm pretty much guaranteed to zip up my suitcase and hit the road about once a month." The good news: almost every brand needs PR, so it's no surprise that the Bureau of Labor Statistics says the job outlook for this field is a positive one.
8. Oyster Hotel Investigator
What's a better travel job than being an Oyster hotel investigator? It's your responsibility to check hotels around the world and report back on every detail to give potential customers a non-biased opinion. Lilly LeClair is one of the lucky few who gets to claim that title, telling us that it's "a dream come true." "I've investigated hundreds of hotels of all budget levels in the Caribbean, Central America, South Asia, and South Pacific," she says. "Not to say it's always a dream — traveling by yourself and changing hotels each night has its ups and downs. There are some tough days. It's much more work than people think. There's a lot of alone time with only the camera as your friend, but it allows you to appreciate the simple pleasures of the world, especially sunrises, sunsets, and moon phases."
9. Flight Attendant
https://www.instagram.com/p/BF6sLzzAfN1
Like pilots, flight attendants call planes their office. While the gig may be slightly less glamorous than how it was once perceived during the golden age of flying, there are still some pretty awesome perks. "I love that you never know what's going to happen," Heather Poole, a flight attendant and author of "Cruising Attitude," tells Oyster.com. "I love that every flight is different. At the end of a bad day, when you step off the plane, you get to leave it all behind. I also love that I get to have a never-ending supply of special moments. The job makes my life so colorful and exciting." There are about 108,510 cabin crew members in the U.S and according to Flight Attendant Career, 43 airlines all over the world are currently hiring.
Related Stories:
All products are independently selected by our writers and editors. If you buy something through our links, Oyster may earn an affiliate commission.