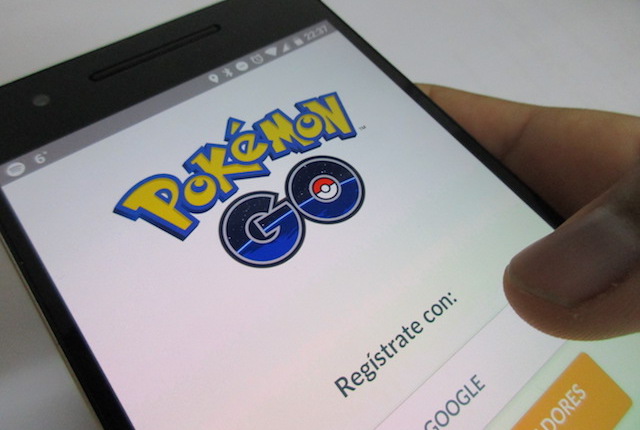 After its U.S. debut last month, Pokémon Go became the most downloaded mobile app during its first week of release in the history of the App Store. Since then, its worldwide domination has impacted more than just mobile gaming.
For example, several online news stories have called out players who were inspired to exercise and socialize while capturing Pokémon characters. One British player, Sam Clark, said playing the game got him to walk 141 miles and lose 44 pounds in just 20 days. Flipping the basement-dwelling gamer stereotype on its head, Pokémon Go has also altered the way people travel. Hotel packages and tours are even working to lure fans of the augmented reality game.
"Pokémon Go is getting people to go out and engage with the world in a way that I've never seen before," said Brooklynite Nick Johnson, who was also the first person to claim he had caught all 142 Pokémon in the U.S. Johnson, the head of platform at Applico, has teamed up with Marriott Rewards and Expedia for a free trip to catch Mr. Mime in Europe, Farfetch'd in Asia, and Kangaskhan in Australia. "We're excited to help Nick achieve his goal and connect with like-minded travelers who share his passion for Pokémon," said a spokeswoman for Marriott International.
Although analytics firm Survey Monkey believes game usage in the U.S. peaked in mid-July and is now on the decline, other hotels and tour companies are still hopping on the Pokémon craze. "It was something for us to jump on the bandwagon," said Suzanne Shoap, director of sales and marketing at . The hotel introduced its Poke Around Baltimore package, which includes a walking map and trainer grab bag with treats to lure Pokémon. Michelle Thompson, sales manager at the same property, now spends her lunch break catching Pokémon creatures like Magikarp around the harbor. "It sounds cliche, but the best part is playing with my friends and fiance," said Thompson. "And the added benefit is that we are hanging out in new places and cities. We're not just at our usual hangout spots anymore."
In New York, mass Pokémon gatherings have become commonplace in Bryant Park, Washington Square Park, and Central Park, where singer also joined a crowd unnoticed one night. And Pokémon hunts aren't just contained to parks. The Metropolitan Museum of Art boasts PokéStops that are attached to different masterpieces, combining the enjoyment of the game with art history.
"It's a really fun way to approach The Met. I would recommend it to anyone who's intimidated by the size of the museum and doesn't know where to look first," said Lily Manshel, a Museum Hack tour guide.
By July 5, the game was available to download in Australia and New Zealand. And at the end of the month, app analytics firm Sensor Tower estimated that Pokémon Go had been downloaded more than 75 million times worldwide. Popular gamer Guy "Yug" Blomberg organized a Pokémon Go meet-up that brought together an estimated 1,000 Aussies to hunt Pokémon by the Sydney Opera House and Royal Botanic Garden. "It was originally just a Facebook event for mates, but ended up going viral," said Blomberg, content manager at PAX Australia and Oz Comic-Con. "Getting people out and about is fantastic. The only real criticism I have is that it still has everyone looking down at their phones when they should be paying more attention to their surroundings."
While hotels and tours are working to attract fans with the app, other attractions are wary of the traffic. "The garden is open sunrise to sunset and is a site of heritage and scientific importance. We've found a number of people wandering around the closed garden at night," said Craig Easdown, a spokesperson for Sydney's Royal Botanic Garden. "We don't want to sound like spoilers, but there is a public safety element to this, so we aren't going out of our way to encourage it."
Players have also been banned at sacred locations such as the Arlington National Cemetery in Washington, D.C., Japan's Hiroshima Peace Memorial Park, and the 9/11 Memorial in lower Manhattan. And Niantic, the software development company that created the app, removed Pokémon from the Holocaust Museum after players were catching characters on the premises.
Still, while they may not be welcome everywhere, players have found that Pokémon Go has led them to travel to new destinations -- near and far. "In the two weeks it took me to catch 'em all, I visited areas of Manhattan, Brooklyn, and New Jersey that I had never been to and probably wouldn't have visited otherwise," said Johnson, who flew to Paris on July 29 to begin his Pokémon adventure. "I even borrowed my mom's car for a few hours one night to drive to a Pokémon hot spot in Kingston, New York with my girlfriend when I was visiting for the weekend."
So what are some other pros and cons of playing Pokémon Go? We've compiled a list for you.
Pro: You'll get to see new sights and meet new people
Pokémon Go allows you to play the mobile version of your favorite '90s game while also exploring your city. For example, you can soak in some art history and catch characters during a Museum Hack tour at New York City's Metropolitan Museum of Art. Or, meet new friends by attending a Pokémon-themed Facebook or gathering. Chances are, your nose might be buried in your phone the whole time, though.
Hotel Nikko in San Francisco has activated a PokéStop for Pokemon Power Hours from 5 to 7 p.m. daily at the hotel's Kanpai Lounge. Pair a gaming session with a Pokémon Punch, stirred with rum and pineapple. Hotel del Coronado in San Diego and The Beverly Hilton in Los Angeles are two other properties that cater to the game.
Con: Players aren't welcome everywhere
Players looking to catch Pokémon at sacred landmarks such as the 9/11 Memorial and Arlington National Cemetery are rightfully not welcome. According to NBC-2 affiliate WBBH, some Wisconsin fans have been entering public parks past closing time to find rare characters. Pokémon etiquette dictates that players should be respectful and follow the law.
Pro: You can discover new opportunities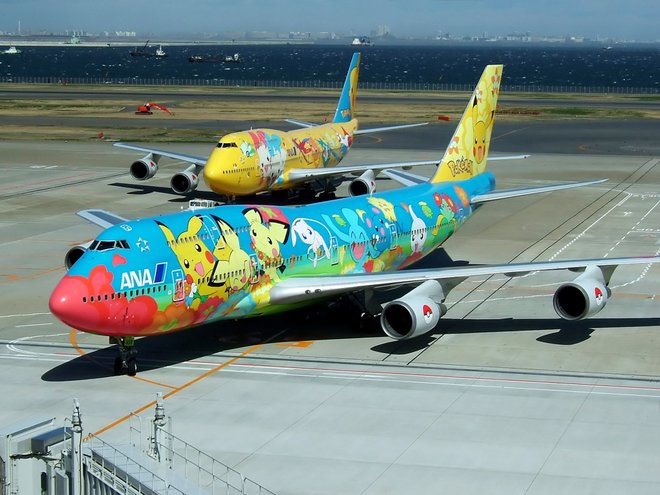 Pokémon trainers can leverage their skills and get sponsored to travel the world like Nick Johnson or burn calories from strolling around and catching characters like Sam Clark. Health experts told Women's Health magazine that players can shed pounds by walking while finding Pokémon, if they also implement healthier eating habits.
Con: Players have become targets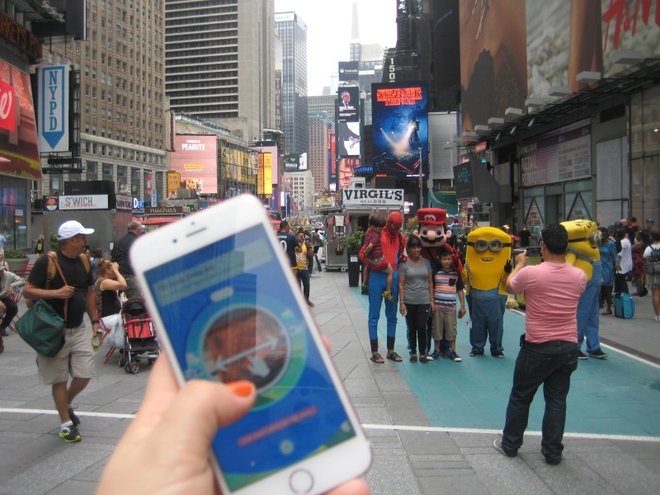 There have been numerous reports of crimes against Pokémon players. Three London teens were allegedly robbed at gunpoint for their phones while playing at night in Whittington Park. In another incident, 21-year-old Michael Baker was stabbed in Forest Grove, Oregon when he mistakenly approached another man at 1 a.m., thinking he was a fellow gamer. And in San Diego, two players had to be rescued by firefighters after falling off a cliff.
Related Stories:
All products are independently selected by our writers and editors. If you buy something through our links, Oyster may earn an affiliate commission.