Canada's expansive countryside was settled by French, English, and Indigenous pioneers over the course of centuries. While Toronto and Hamilton may have grown into boxy cities, the country's provincial outposts maintain much of the hybrid culture and historic architecture they had hundreds of years ago. For vacationers who enjoy a nice stroll through an 18th-century stone mansion, a bike ride past a tree-framed lake, or even a trip to a beer museum, Canada's backcountry has numerous charming towns worth a visit and stay. Depending on where you are in the country, the village or small city may be influenced by French, English, or Indigenous culture. Here's a short list to get your travel plans started.
Trois-Rivières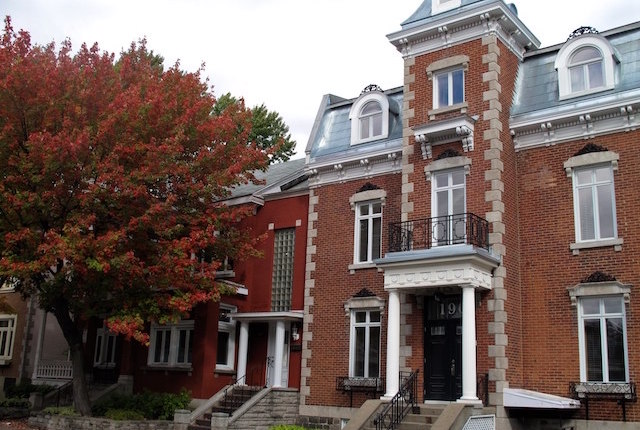 Halfway between Montreal and Quebec City, Trois-Rivières is the cultural hub of Canada's Mauricie region and is also known as Quebec's poetry capital. The town hosts several international poetry festivals and verses appear on plaques throughout the city. Old buildings such as the Ursuline Monastery and Forges du Saint-Maurice still stand in Trois-Rivières, which was founded in 1634 as part of the New France colony. A 1908 fire leveled many homes and offices, but the town's main street, Boulevard des Forges, has several century-old buildings housing cafes and restaurants. In the summer, the boulevard turns into a pedestrian walkway and is the backdrop for numerous music festivals, including the 10-day FestiVoix de Trois-Rivières. And in case you're curious, the name Trois-Rivières derives from the Saint-Maurice River having three openings into the Saint Lawrence River.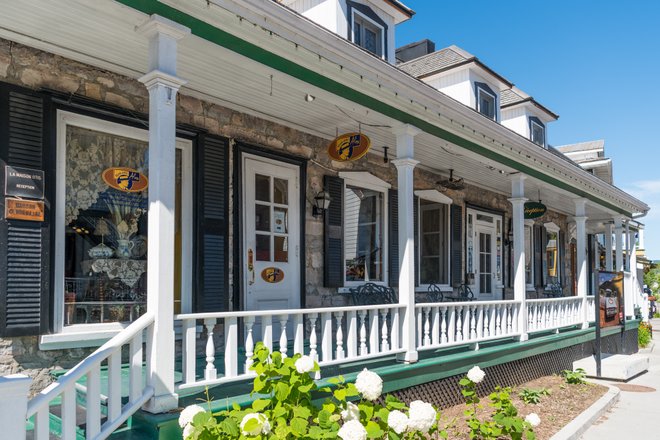 Baie-Saint-Paul, a bohemian city that sits on the northern shore of the Saint Lawrence River, is known as the birthplace of Cirque du Soleil. That bit of acrobatic history speaks well to the artsy sensibility of this Quebec city as does its numerous galleries, cafes, and eateries. The nearby Parc National des Grands-Jardins offers a mix of black spruce forest and tundra (which freezes during parts of the year). In town, you'll find a museum of modern art and a separate exhibition celebrating Quebec's cheese production. Restaurants tend to be cozy and serve filling French meals. Plus, several of the hotels in the area, including the Auberge la Maison Otis, are more like big bed-and-breakfasts.
Val-David
Val-David, a 5,000-person village about 50 miles north of Montreal, is home to several musicians and artists. Every summer, local craftsperson Kinya Ishikawa organizes 1,001 Pots, the largest ceramics festival in North America. In addition, René Derouin, a Val-David sculptor, presents an annual international art fair. Located in the Laurentian Mountains, the village is a great place for outdoor sports, including hiking and cycling. In the winter, cross-country skiing and snowshoe treks are popular pastimes. Cafes and restaurants, like Le Mouton Noir and Bistro des Artistes, serve artisanal brews and locally sourced sausages.
Sault Ste. Marie
While Sault Ste. Marie in Ontario a relatively large city (the population is around 75,000), there's still plenty of quaintness to be found. Just over the border from the Michigan town with the same name, the two halves used to be one before the War of 1812 dropped a border between them. Canada's Sault Ste. Marie is known for its Agawa Canyon Tour Train, which rolls passengers through a pristine ravine dotted with waterfalls and trees filled with ravens, robins, and grackles. Beer fanatics can check out the brewery museum at the Northern Superior Brewing Co., which has plenty original bottles and advertisements for vintage suds. Fans of stone houses can stroll through the Ermatinger Clergue National Historic Site, which presents historically accurate renditions of 19th-century life.
Calixa-Lavallée
Named after the composer behind the Canadian national anthem, "O Canada," this small agricultural community of about 500 is a suburb of Montreal. Architect Victor Roy, who designed numerous houses and stores in Montreal, drew the plans for the town's 19th-century church. Several of Calixa-Lavallée's stone houses and farms remain from the 1800s. Plus, the shaded streets and pastoral views make for an excellent backdrop for a bike ride.
La Minerve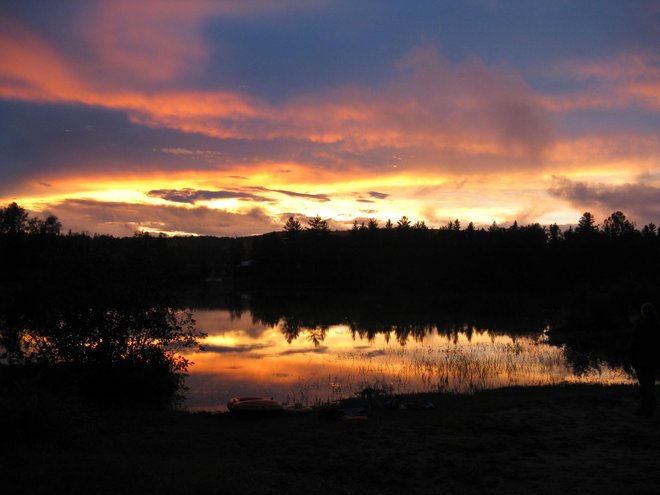 For Montrealers, the Laurentides region is a popular getaway for skiing in the winter and lake vacations in the summer. La Minerve, which is located in the southwestern part of the Laurentides, is about a two-hour drive from Montreal. The village's population of 1,200 swells by over 15,000 during the hottest months of the year, as people hope to catch a cool breeze off the water. Boating and fishing enthusiasts also flock to the area, given its proximity to numerous lakes. In addition to several 19th-century buildings, La Minerve is also home to Musée de la Bière Minervois, a collection of over 5,000 beer bottles and cans from around the world. Cottage vacations are quite popular in the area and there are also a handful of bed-and-breakfasts built in historic homes.
Wendake
About eight miles north of Quebec, Wendake is a reserve of the indigenous Huron tribe. While archaeologists have found Huron settlements that date back to the 16th century and earlier throughout Ontario, Wendake has roots in the 17th and 18th centuries, which is when the indigenous people started to adopt elements of European culture and architecture. The area's wooden buildings have a French influence, but are arranged in a spontaneous style that creates winding streets. The nearby Kabir Kouba Falls draw visitors who are fascinated by its beauty as well as the numerous fossils that date back over 450 million years and can be found in the rocks.
Les Éboulements
https://www.instagram.com/p/BLgvJ-7jkEq
The tranquil municipality of Les Éboulements has quite the tumultuous history. About 350 million years ago, a meteor landed near where Les Éboulements is located now, leaving a 60-mile crater in its wake. The point of impact is still recognizable. The name refers to a series of landslides (or éboulements) that occurred after an earthquake in the late 17th century. Still, this bucolic place of about 1,300 people is known for its panoramic views of the Saint Lawrence River and Appalachian Mountains. Local attractions include the Moulin Banal, a mill that dates back to 1724 and is still grinding grain into flour. A former monastery for the Brothers of the Sacred Heart has opened its grounds to campers. Several artists also call Les Éboulements home.
Saint-Irénée
https://www.instagram.com/p/BI3bMx1Dek8
Located in Quebec, Saint-Irénée first became a popular as a French-Canadian vacation spot in the mid-19th century. Several well-to-do families left behind modest weekend homes that remain standing throughout the countryside. Visitors have two expansive vistas to gaze upon, depending on which way they're facing. The beach of Saint-Irénée offers sun-worshippers a spot to swim or go horseback riding. Nearby mountains provide hikers with beautiful views of the Saint Lawrence River. Each summer, Le Domaine Forget International Festival brings in classical musicians from around the world to play. Folks can also stop by the galleries of local painters and ceramicists such as Denise Bédard, Joan DeBlois, and Stéphane Bouchard.
Deschambault-Grondines
https://www.instagram.com/p/BP29jCTAT4C
About 40 miles southwest of Quebec City, along the north bank of the St. Lawrence River, lies Deschambault-Grondines, a town that combines two formerly independent villages. The Grondines windmill, the oldest in Quebec, was built in 1674. Deschambault's presbyterian church was built in 1842. Numerous limestone houses erected between the 17th and 19th centuries remain standing. Magasin Général Paré is a general store that was founded in 1866 and still retains a lot of its original character. Visitors can also find local antique stores in the area. Plus, Grondines boasts a unique attraction: ostrich farms. Yes, you can tour the grounds where ostriches, emus, and rhea are cultivated and harvested.
You'll Also Like:
All products are independently selected by our writers and editors. If you buy something through our links, Oyster may earn an affiliate commission.