The Royalton White Sands Resort in Jamaica, which opened in late 2013, has had a few past lives -- it was formerly the Breezes Trelawny, and before that, the Starfish Trelawny. Many resort developers might have shied away from making a luxury resort out of a worn-down budget all-inclusive, but not Blue Diamond Hotels and Resorts, which invested $50 million in polishing this dirty gem. We just reviewed the new property, which got a complete rehab; the changes were certainly dramatic, but even so, developers may have missed a few spots.
BEFORE: The Guest Room
In our original review of the Starfish Trelawny in 2009, we likened the rooms to jail cells, and were decidedly unimpressed by the abrasive fluorescent lighting and the bugs crawling on the cinder block walls.
AFTER: The Guest Room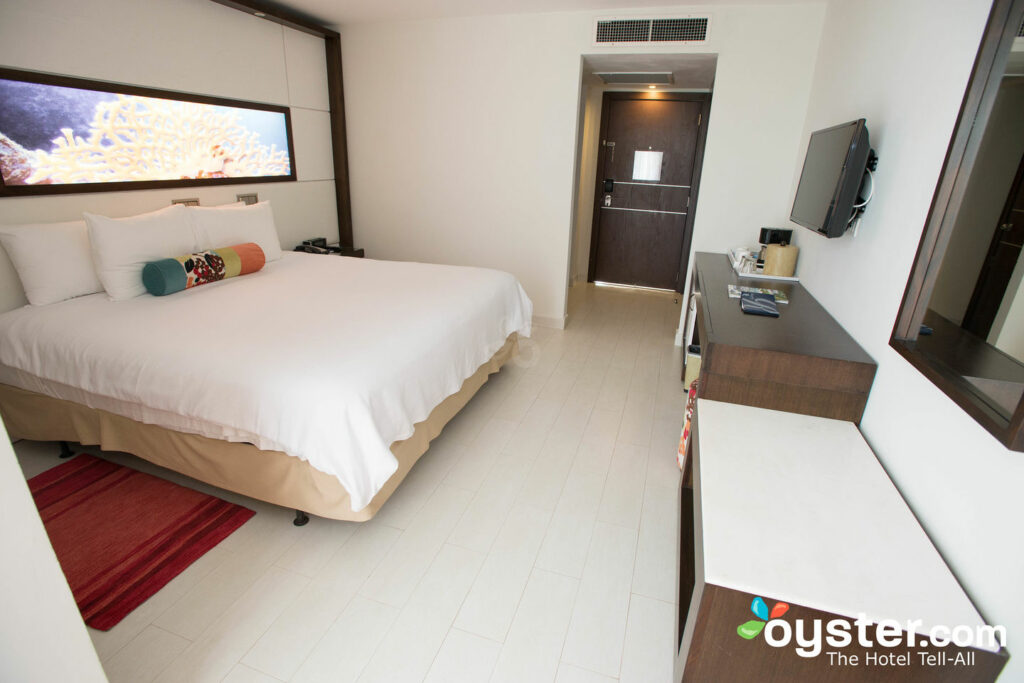 Rooms are now hip, clean, and contemporary, but closer inspection still revealed a few issues, such as cheap wood veneer, nicked furniture, and workmanship flaws such as ill-fitting bedroom doors.
BEFORE: The Bedding
At the Starfish Trelawny, the bright green and yellow patterned bedspreads were covered in stains, and our sheets had cigarette burns.
AFTER: The Bedding
The hideous patterned comforters are long gone — now all rooms have exclusively designed pillow-top Dreambeds with 250-thread-count sheets.
BEFORE: The Family Pool
We thought the in-pool pool tables (say that five times fast) were a fun addition — these were an upside to this budget resort.
AFTER: The Family Pool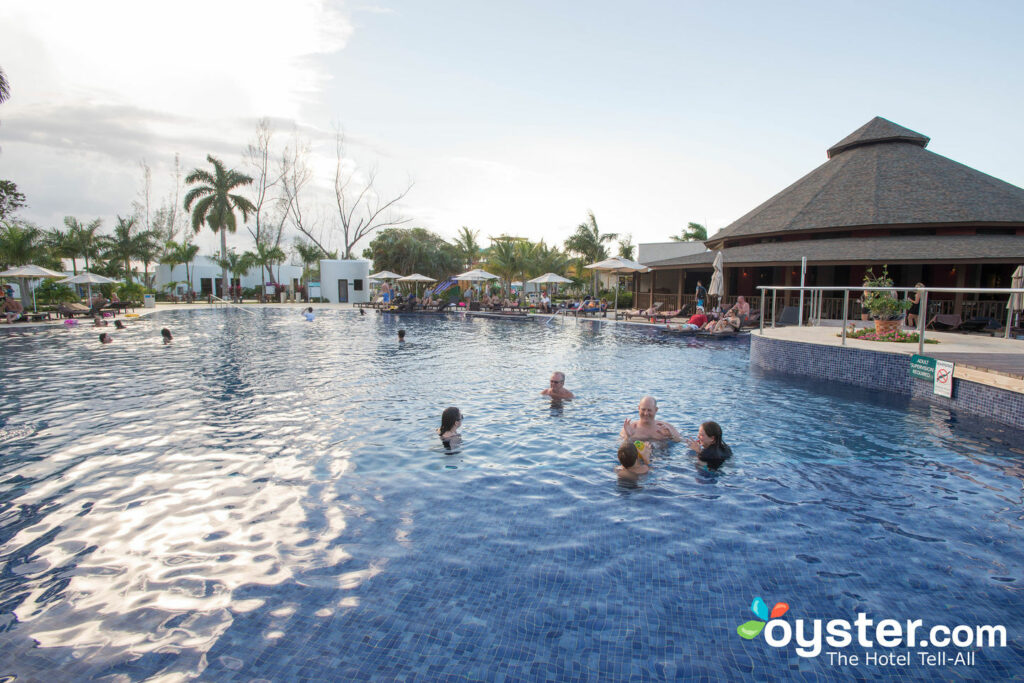 The pool is now decidedly chicer, and still very popular with kids; one section has shallow water and a volleyball net.
BEFORE: The Beach
On our first visit, we found the beach to be narrow, cramped, and occasionally swarmed by pot dealers. A small, hotel-made barrier island helped compensate for the lack of sand.
AFTER: The Beach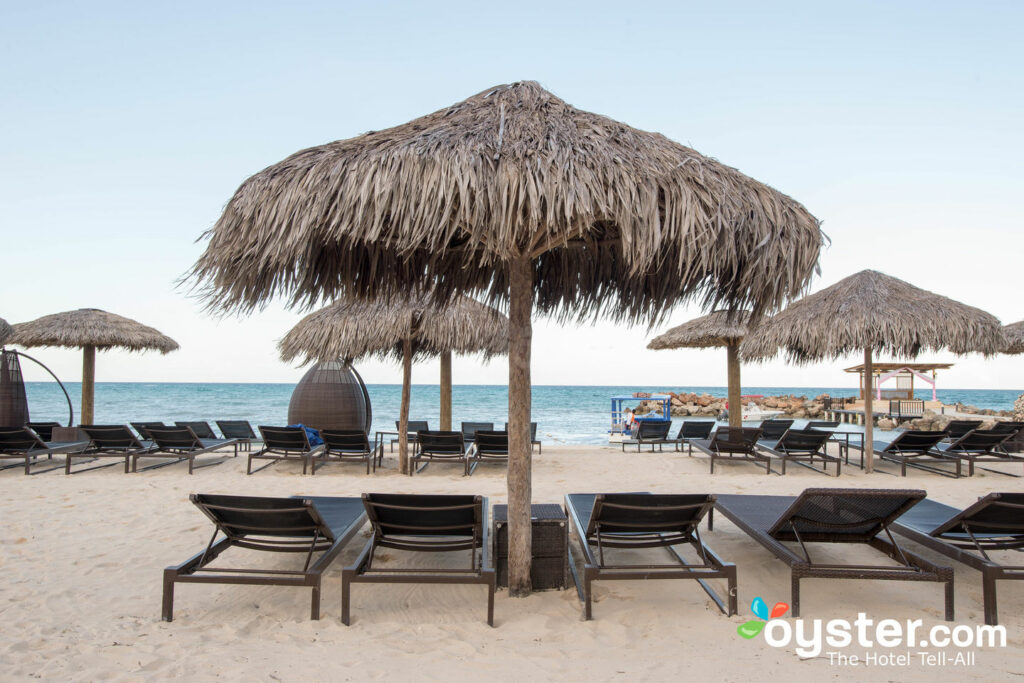 The beach is a whole lot better now, with more sand and nicer loungers. It's still on the small side, and the barrier island is still around, but Diamond Club guests can enjoy their own exclusive section of sand (a pro or a con, depending on whether or not you're willing to shell out for the upgrade).
BEFORE: The Buffet
The Starfish Trelawny's food wasn't disgusting, but it was no better than mediocre.
AFTER: The buffet
The main buffet is definitely a whole lot more attractive, and mosts guests eat here for breakfast and lunch (the only other options are the grab-and-go items at the cafe, or the super tasty chicken and pork at the poolside jerk hut). Many guests eat here for dinner as well, largely because the a la carte dinner restaurants require long, long waits (only Diamond Club guests can get reservations).
More Photos of the Royalton White Sands Resort, Jamaica >>
All products are independently selected by our writers and editors. If you buy something through our links, Oyster may earn an affiliate commission.