Disney World still has not opened to full capacity, but many parents may still be hesitant about bringing their unvaccinated children to the park, so now may be the perfect time for adult-only visitors to the parks. That being said, some areas of Disney World are always a bit more adult-friendly than others. Please note, due to COVID-19, not all Disney World attractions and restaurants are open, so please be sure to check before you visit!
The Best Disney Park for Adults – Epcot
A park where you can "drink around the world" has got to be the top spot for adults. Tour each of Epcot's eleven countries, grabbing a drink (and a snack) at each one. Pacing is everything at Epcot, and you're going to want to make sure you hit some of the top rides before you drink (or at least before your second or third drink). Rides like Soarin, Mission: Space, and the soon to open Guardians of the Galaxy ride are top of the list for any adult visiting Disney World. The food is also phenomenal, as you can try the cuisine of the eleven countries as well. Fill up on couscous at Restaurant Marrakesh in Morocco, try poutine in Canada, churros in Mexico, Pot Stickers at Lotus Blossom Cafe in China, and every single pastry France has to offer. Really, you could do drinks around the world one day, and food around the world the next! We haven't even mentioned the shopping! Each country has a unique shop with items made in their respective countries. Epcot also has a variety of events throughout the year: Food and Wine Festival, Flower and Gardening Show, and a Festival of the Arts—none of which spark particular interest in kids.
Best Character Restaurant for Adults – Be Our Guest
A character meal on the adult list? Yes. Trust me on this one. The last time I went to Disney, I was with a group of adults and some teens, and this was by far our favorite night. Unlike Chef Mickey, you don't have the awkward twirling of a napkin every time Mickey enters the room. When Beast enters the room, people may politely clap, but that is about it. The food is delicious, and it is one of the only times you can snap a picture of the Beast, which tends to be more of a favorite for adults. You can even try the Grey Stuff (it's delicious!) for dessert.
Related: 11 Disney World Resort Hotels for Families in 2021
Best Disney Restaurants for Adults
If there is one thing you need to know about Disney World, it is that the food is glorious no matter how old you are! However, if you are on an adults-only trip, dining at a restaurant where you are less likely to have a whining toddler or child complaining there is nothing good to eat, then you should probably try one of these restaurants. Reservations are strongly recommended for each location.
Victoria & Albert's – Grand Floridian
A recipient of the AAA Five Diamond Award, Victoria & Albert's is fine dining at its finest. A 6-course prix fixe menu that includes caviar, langoustine, and quail, paired with wine from an award winning wine list, you may forget you are even at Disney World as you sit in the epitome of elegance. The restaurant has a dress code – dinner jackets with dress pants or slacks for the guys, and cocktail/nice dresses, dressy pantsuits, or skirts with blouses for the gals.
Jiko: The Cooking Place – Disney's Animal Kingdom Lodge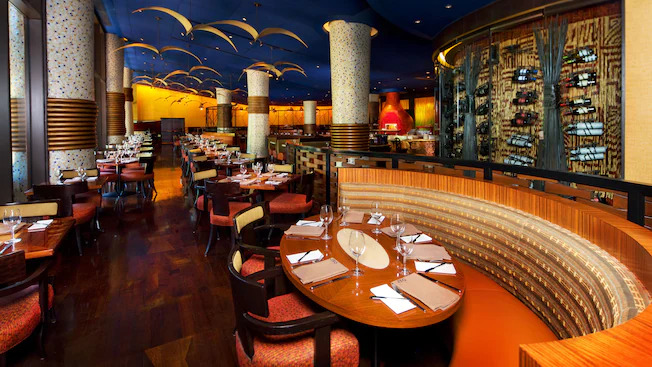 Mouth watering African, Indian, and Mediterranean cuisine are at the center of Jiko at the Animal Kingdom Lodge. Every Wednesday, they host a wine tasting of their South African wines, paired with cheeses, making for a perfect night out for adults.
Monsieur Paul – Epcot
For authentic french cuisine, paired with superior wines, Monsiur Paul's can't be beat. Dine surrounded by classic french architecture, with fantastic views of Epcot from window seats. Choose from their a la carte menu, or a four or seven course prix fixe meal. Whatever you do, don't skip dessert! Desserts feature mouth-watering creations, all that come with melt in your mouth sorbets or ice creams.
Related: The 14 Best Cozy Gifts for Disney Fans
Best Disney Resorts for Adults
Disney's Grand Floridian Resort & Spa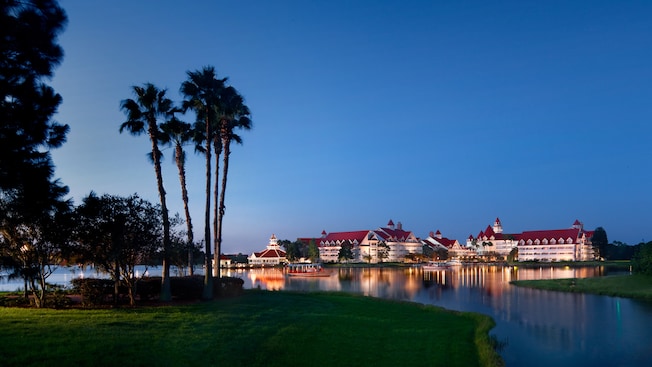 Anywhere with "spa" in its name must be perfect for adults. The Grand Floridan, described as "Victorian elegance meets modern sophistication," is a deluxe resort. Its Victorian style and flare, convenient location, world class dining, and luxurious spa treatments make it an ideal stay for adults. You can even view the fireworks without having to wrangle your way to the Magic Kingdom.
Disney's Boardwalk Inn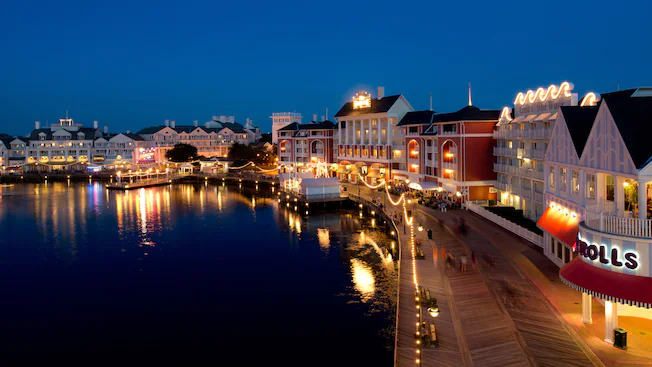 Located within walking distance of Epcot and Hollywood studios, Disney's Boardwalk Inn is modeled after a turn-of-the-century Atlantic City Inn. Not only is the location perfect, but the Inn features the Abracada Bar, Leaping Horse Libations, and Boardwalk Joe's Marvelous Margaritas, all ideal for the 21-plus crowd looking for some delicious alcoholic beverages. The perfect spot for those adults who enjoy a lively nightlife!
Related: 10 Most Stylish Fanny Packs for 2021
Best Bars at Disney World
Oga's Cantina
If you've been following Disney World's opening of Star Wars: Galaxy Edge, you likely have read about Oga's Cantina. Although Star Wars themed, non-Star Wars fans will also be impressed by the impressive cocktails served up at Oga's. Drinks like the Jedi Mind Trick, the Dagobah Slug Slinger, and even beers and wines with Star Wars inspired names will delight anyone who visits.
The Edison
Located in Disney Springs, The Edison is designed to look like a 1920s electric company, and has 1920's themed drinks to go with it. Sip a themed cocktail like The Edison or the Green Electron, or try a vintage drink like a French 75 or Whiskey Sour, in an ultra-hip, yet vintage environment.
Wine Bar George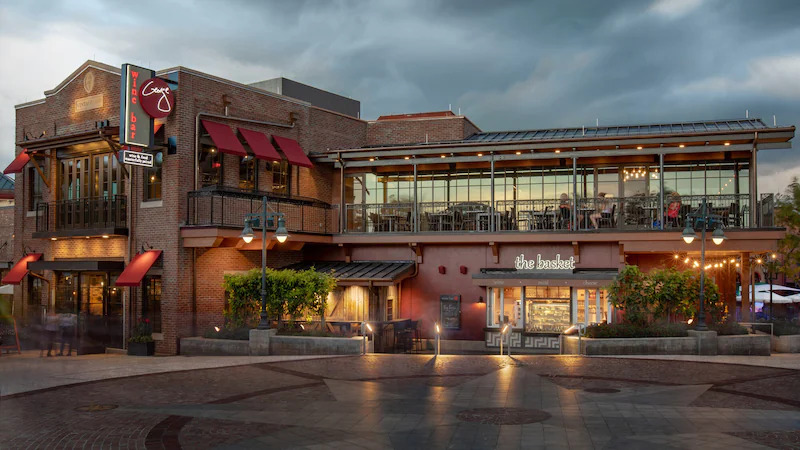 Also located at Disney Springs, Wine Bar George is a must stop for wine lovers. Featuring nearly one hundred and fifty wines both by the glass and by the bottle, you can pair your wine with the delicious food that is on offer, or just sit back and enjoy some wine. If you are traveling with a non-wine drinker, don't worry, there are plenty of cocktails, beers and ciders available, too. For something different, you can try one of their frozen wine cocktails, or on Saturdays and Sundays, head over for their Wine Country Brunch.
La Cava del Tequila
As the name suggests, La Cava del Tequila is the ultimate spot for margarita and tequila lovers. Located in the Mexican Pavillion at Epcot, La Cava del Tequila has over two hundred tequilas to choose from, plus a wide variety of Mexican beers, wine and cocktails. Pair your margarita with a bowl of chips and guacamole, and just sit back and enjoy the night!
Jellyrolls
Dueling pianos are at the center of this 21-plus piano bar on the Boardwalk. Enjoy some tasty cocktails while dueling pianists take requests. It is sure to be a fun night out!
All products are independently selected by our writers and editors. If you buy something through our links, Oyster may earn an affiliate commission.