Usually when we check into a hotel, we enjoy the room for all of 10 minutes before running off to whatever conference/tour/family reunion/wedding festivity we're in town for. Sound familiar? It's time to commune with the hotel room you've paid for, for once, and wallow in the restorative delight of a hotel staycation. Pack your overnight bag with these hotel staycation essentials (reading material is up to you) and get your you-time on.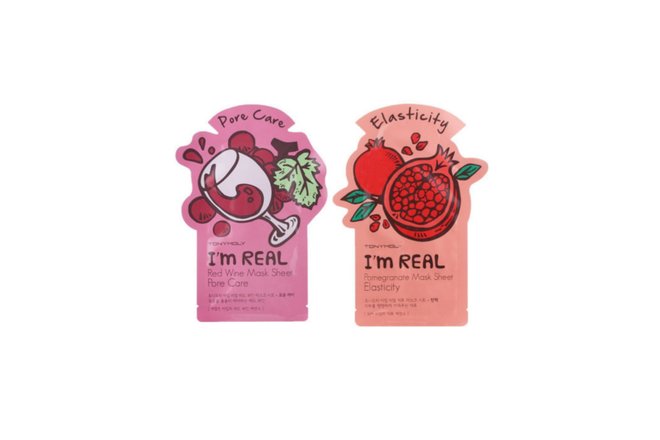 Do you love to mask, but hate to terrify your spouse/partner/children/roommate? A solo hotel stay is a perfect time to indulge in this often-skipped skin-care step. Definitely go the sheet-mask route here. Sheet masks are almost always individually packaged for one-time use — so no potential goop-fest in your weekender bag. Plus, they're loaded with super-concentrated moisturizing ingredients, like aloe, hyaluronic acid, and collagen. We love the 5 adorable (and effective!) options in TONYMOLY I'm Real Sheet Mask Pack ($26 for the 10-mask set).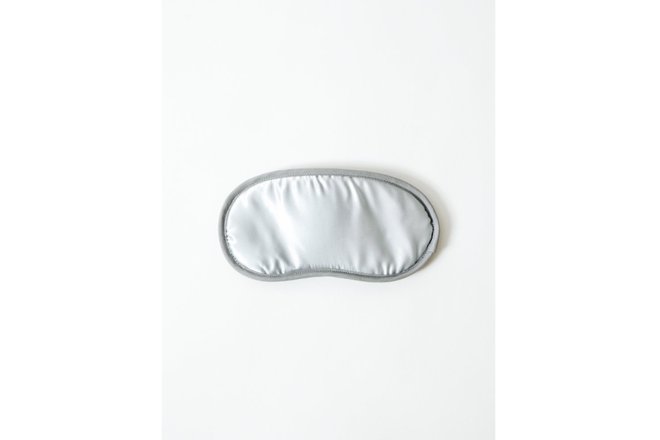 Your mask-packing duties aren't over just yet. Toss an eye mask into your bag, too. (It goes without saying that you'll need a protective face mask as well on your trip.) If you're lucky, your hotel room will have blackout blinds, but a little light pressure over your eyes can help alleviate the optic nerve better than drawn curtains, even the blackout kinds. Besides, some eye masks can (allegedly) do more than just blocking out the light. For example, Binchotan's Charcoal Eye Mask ($26) promises to detox your skin and temper headaches. We can't guarantee it lives up to all its lofty, activated-charcoal claims, but when it comes to its primary function-blocking brightness — it gets the job done. If the thought of a charcoal-powder-infused eye mask elicits an eye roll, then Tafts Silk Pillowcase and Mask Set ($39) is a great choice. For one thing, it's huge, so not a peep is light is getting past it. The copper-infused mask is designed to promote relaxation, relieve stress, and soothe signs of aging around the eyes and brow.
A hotel room with a fireplace is really something special. So special, in fact, it might be requested and booked up months in advance. A travel candle certainly can't…hold a candle…to a crackling wood-burning fire, but it can deliver instant coziness. Some hotels don't allow candles for safety purposes, so it is best to check first. If you're good to go, then check out Thymes Travel Candle ($10), which are packaged in travel-ready tin cans with twist-off tops.
If your hotel of staycation choice permits travel candles, then you can skip this step. If not, a fragrance spray, like Thymes Fragrance Mist ($18), is a nice, no-flame alternative with a refreshing rose scent. Blissful.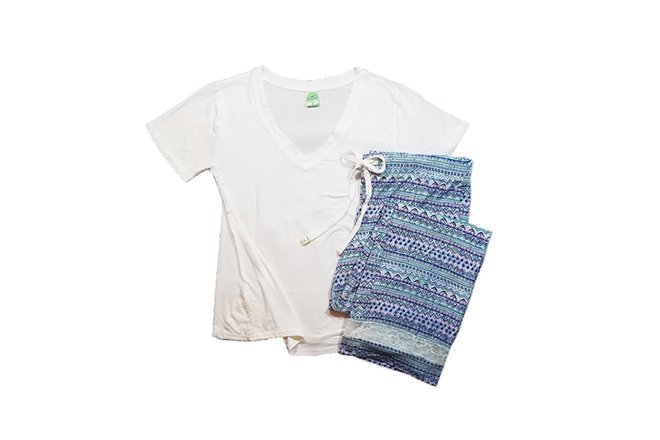 We know we don't have to tell you to pack cute, cozy PJs for a hotel staycation. But since we're on the topic, might we suggest Honeydew Intimate's two-piece pajama set ($22-$70)? The tee-shirt/drawstring pants combo is so comfy you'll think you're naked — but you'll be able to open the door for room service without scrambling for a cover-up.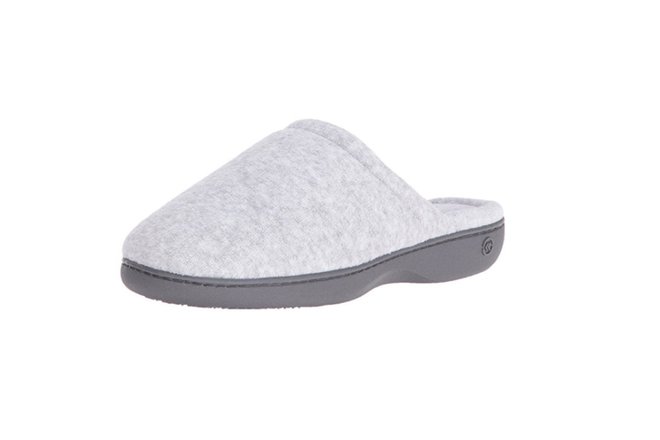 Many upscale hotels provide slippers for their guests, but often, they're too big for non-awkward padding around (we know: wah). Skip the flimsy size 12 slippers and bring your own pair. We like Isotoner's hard-soled Classic Terry Clog Slip-on Slipper ($13-$24). You can even wear them on the plane.
It's not a staycation until you get your soak on. Dresdner Sparkling Bath Essence is made with a variety of relaxing German-made bath minerals ($8) that will turn your hotel staycation tub time into a spa-level experience. If your room has a walk-in shower in lieu of a tub, then sprinkle a few drops of essential oil, like Radha Beauty's Lavender Essential Oil ($14), onto a hand towel or washcloth, then place the towel somewhere on the edge of the shower, where it won't be directly hit by the shower's stream. Breathe deep, and relax.
Oyster.com is a participant in the Amazon Services LLC Associates Program, an affiliate advertising program designed to provide a means for sites to earn advertising fees by advertising and linking to .
You'll Also Like:
All products are independently selected by our writers and editors. If you buy something through our links, Oyster may earn an affiliate commission.