What originally started as a celebration of the marriage between King Ludwig I and Princess Therese in Munich in 1810 is now an international party that involves beer, sausage, sauerkraut, and more beer. But while Munich may be the birthplace of the event, which runs through some of September and most of October, many German communities around the world put on an annual show as well. From Brazil's Little Germany to German-settled cities like Fredericksburg, Texas, there are plenty of corners where you'll find Oktoberfest-ready oompah bands, beer steins, and bratwurst plates. So without further ado, here are the top eight places to celebrate Oktoberfest around the world.
Where better to start our list than at the home of Oktoberfest? In 2015, roughly six million people visited the brewery tents in Munich, and consumed around seven million liters of beer throughout the celebration. Running from September 16 to October 3, the Munich festival is the world's biggest and also one of the first to kick off the non-stop drinking, dancing, and eating.
Nearby Hotel Pick:
Fredericksburg is notably known as the home to Texas German, a dialect spoken by the descendants of German immigrants who settled in Texas in the mid-19th century. These days, the city makes the most of its German heritage come September with one of the country's best Oktoberfest celebrations. During this time, expect a melting pot of influences, including Southern and German food (bratwursts, pretzels, and gumbo included), German music, and domestic and international beer.
Nearby Hotel Pick:
Nowhere is Brazil's vast German population more evident than in the city of Blumenau in Santa Catarina. Founded by Hermann Bruno Otto Blumenau in 1850, the city is now known as Little Germany with around 30 percent of its residents claiming German ancestry. Plus, while it may be nearly 6,000 miles from Munich, Blumenau hosts the second largest Oktoberfest celebration in the world. The 500,000 visitors that descend on the annual celebration drink a mix of German beer from the Eisenbahn brewery as well as the old Brazilian favorite, Brahma.
A Miss Oktoberfest contest, a bike race, a gala, and all the usual beer and food shenanigans make Kitchener-Waterloo in Ontario the ultimate place to celebrate Oktoberfest in Canada. In fact, it happens to be the third largest Oktoberfest celebration in the world. This year marks the town's 48th Oktoberfest. Expect singing, dancing, eating, and drinking on a massive scale.
With a large population that claims German ancestry, La Crosse, Wisconsin, is another American city that takes its Oktoberfest traditions seriously. Hosting the awesome Dachshund Dash dog race, a Viener Vogue, a Miss Oktoberfest Pageant, a parade, a ball, and a slew of oompah bands, La Crosse squeezes in a lot of entertainment in just one weekend.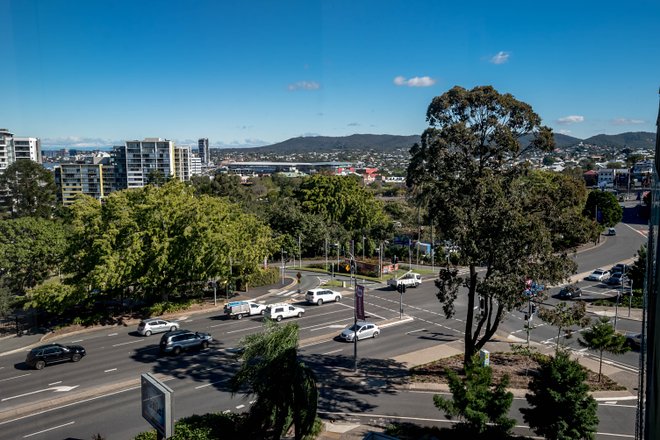 Brisbane hosts Australia's largest Oktoberfest party with a huge program of events to supplement the German-style beer that's brewed specially for the festival. Dance groups, oompah bands, yodeling contests, carnival rides, and a Bavarian strongman contest are some of the events that take place during the celebration. The large tent also offers German and Australian wines and beers, plus specially designed steins with coolers to counteract the Brisbane sun.
Nearby Hotel Pick:
Staged over two weekends, Argentina's Oktoberfest takes place in the small village of Villa General Belgrano. Visiting delegations come from all over the country for the celebration, which started in 1964 and originally coincided with the German barley harvest. The event is filled with traditional German and European handicrafts, music, dancing, food, drinks, and daily parades. A Beer Queen is even chosen at the end of the celebrations.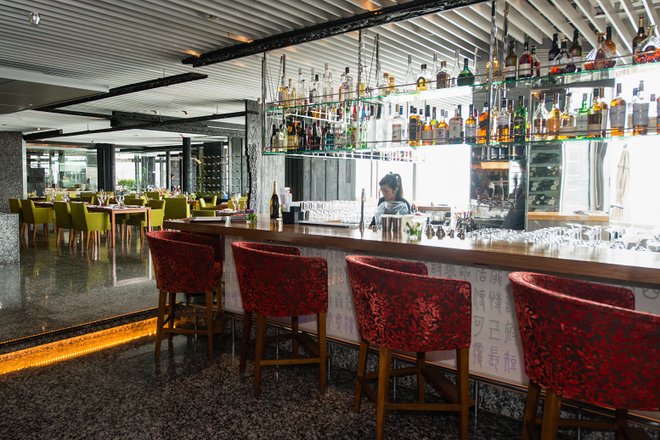 While there's no denying that Hong Kong is a big expat city, we're not quite sure how the Marco Polo HongKong Hotel's Oktoberfest tradition began. The hotel hosts an annual German Bierfest, welcoming all aspects of German revelry, including German bands, Bavarian cuisine, and authentic Lowenbrau beer served by the stein. Now in its 26th year, the event is often billed as Asia's longest-running Oktoberfest celebration.
Nearby Hotel Pick:
You'll Also Like:
All products are independently selected by our writers and editors. If you buy something through our links, Oyster may earn an affiliate commission.