With New York's recent legalization of gay marriage, same-sex couples from all over are flocking to tie that much-anticipated knot. Ironically, one of the most important aspects of getting married is what comes the week or so after you say "I do" – the honeymoon. Here are some of our top honeymoon destinations and hotels, LGBT style.
San Francisco
San Francisco just happens to be one of the most romantic cities in the U.S. and one of the country's leaders in equal rights. The pastel houses sprinkled on the hills lead to a breathtaking view of the Bay, which is encased in steep mountain crests. This foggy city has long been famous for its liberalism and political activism, as it's the epicenter of gay rights movements. With a multiplicity of gay-owned businesses and households, it's difficult to find a street without a rainbow flag being proudly displayed.
Where to stay: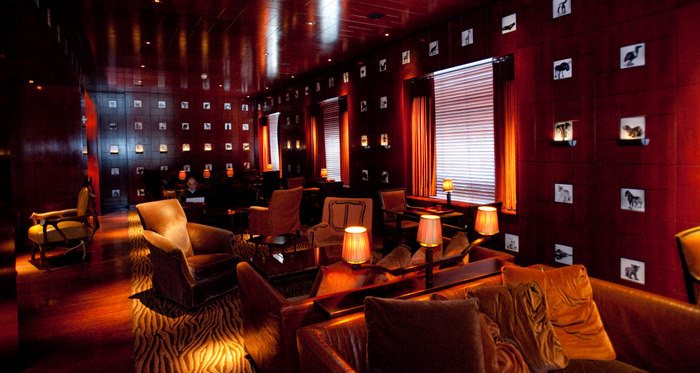 Also:
Costa Rica
Costa Rica is one of the best destinations in Latin America for gay and lesbian vacationers. San Jose offers a thriving gay scene with many nightlife options, and most hotels are either run by gays or are gay-friendly. With the country's beautiful rainforests, pristine beaches, and majestic volcanoes, pockets of remoteness transport travelers into a world of isolation. In the same breath, you and your sweetheart can enjoy a pulsing nightlife scene at one (or more) of the gay-friendly restaurants, bars, and clubs in downtown San Jose.
Where to stay:
Four Seasons Resort Costa Rica at Peninsula Papagayo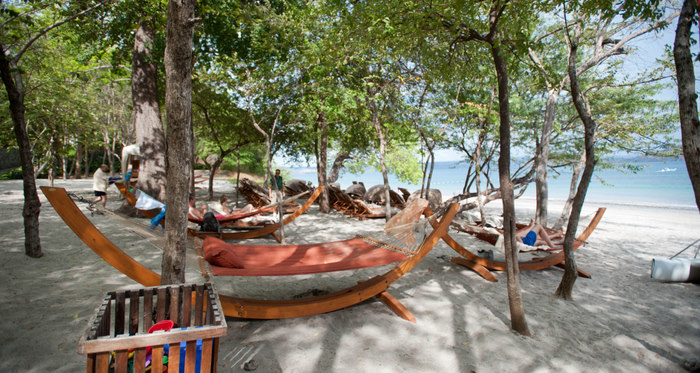 Also:
Hilton Papagayo Costa Rica Resort and Spa
Miami
With stunning beaches and an unbeatable climate, Miami has long been a popular honeymoon destination. The city continues to keep the tradition alive by sporting plenty of hip hotels and restaurants, which welcome the LGBT community. With dense urban sprawl, honeymooners will most likely want to look for lodging along the city's blue-watered coast, with soft surf and crisp, white sand. But those looking for the party should head to South Beach, one of Miami's sexiest and most gay-friendly districts.
Where to stay:
Also:
Aruba
Aruba might not be as "out" as San Fran or South Beach, but the country prides itself on its diversity and all-around gay-friendly population. Unlike Jamaica and Grand Cayman Island, which are known for homophobia, Aruba presents gay honeymooners with a relaxed and romantic atmosphere. There's only one designated gay bar in town, but the rest gladly welcome gays. During the day, long, winding, unspoiled beaches are perfect for catching some rays side-by-side with your spouse.
Where to stay:
Also:
Hyatt Regency Aruba Resort and Casino
Renaissance Aruba Resort and Casino
U.S. Virgin Islands
The U.S. Virgin Islands offer a lively and gay-friendly club scene, as well as plenty of natural beauty — so honeymooners have choices. St. John boasts exceptionally well-protected wildlife areas, and St. Thomas delivers bit more of the party scene that many come to the Caribbean in hopes of finding. The U.S. Virgin Islands has recently become a hub for gays by donning a welcoming and open-minded attitude towards gay visitors. While it's not nearly as colorful as other cities, you can expect to find a friendly and tolerant attitude from locals and tourists alike.
Where to stay:
Also:
Frenchman's Reef & Morning Star Marriott Beach Resort
The Westin St. John Resort & Villas
Where NOT to stay:
Jamaica – It's been called one of the "most homophobic places on earth." Gays are often victims of hate speech and crime.
Bahamas – Homosexuality is legal here, but most areas are homophobic and discriminatory.
Dominica – Although this country recently signed a document by the United Nations Human Rights Council agreeing that gays deserve protection from discrimination, this area has long been known for anti-gay movements.
Cayman Islands – Americans have been arrested for engaging in same-sex affection in public here, and the same attitude towards gays still exists today.
Fiji – Homosexual acts have been legal since 2010, but this island is a long way from being free of discrimination against gays.
Although these destinations may seem relaxed, laid-back, and super friendly, gays should seriously be careful while traveling within these countries. It's not right, but it's — unfortunately — the way it is (only for the time being, we hope). We want all of our travelers to be safe, and to have a good time while vacationing. With that being said, many places are rapidly evolving into gay-friendly destinations. Any of those listed above will surely be a good pick. Happy honeymooning!
All products are independently selected by our writers and editors. If you buy something through our links, Oyster may earn an affiliate commission.