Should you rent a bike, hail a cab, or take the subway? When traveling, knowing the best way to get around the city is key to making the trip less stressful. Some locales are ideal for walking or biking around, while others are more suited for public transport. Luckily, we've taken out the guesswork for which mode of transportation is the easiest and most convenient in some of the world's top tourist destinations.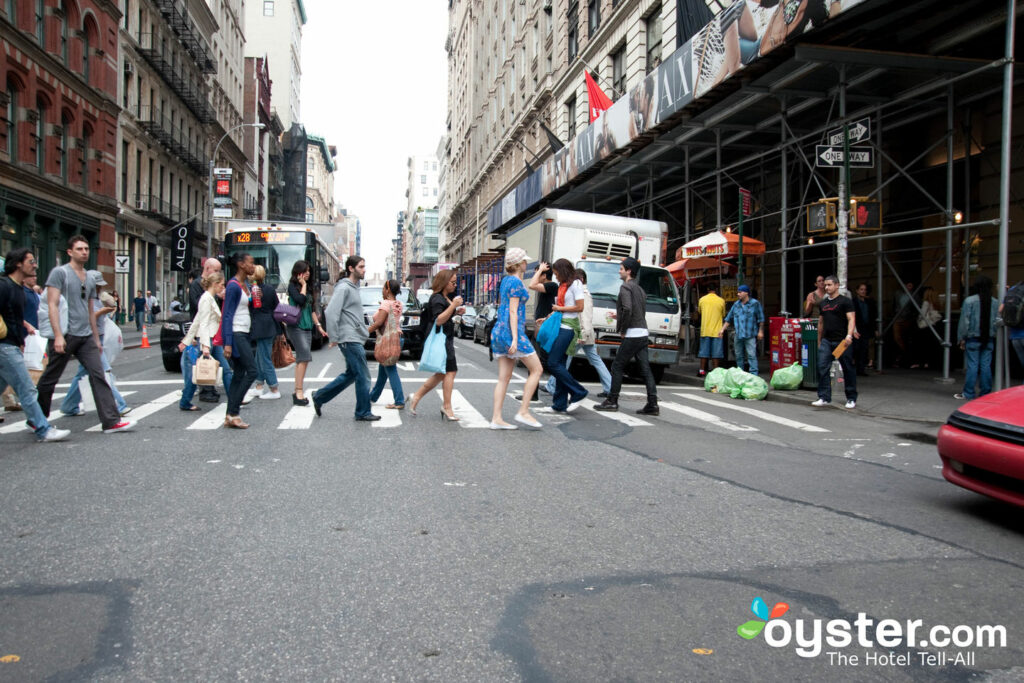 One of the best aspects of the Big Apple is its walkability. Unless you're having to span 40 blocks, or have enough disposable income to request an Uber daily, you should walk as much as possible New York City. Better yet, do a walking tour that will lead you through Manhattan; you'll get to see how quickly the scene changes from the Financial District to SoHo to Chelsea to Times Square. Just be sure to step to the side if you're figuring out directions to avoid in-a-hurry New Yorkers.
N.B. For those bitter, snow-ridden months or sweltering days in the summer, we do suggest taking the subway. It, like the city, is easy to navigate.
The London Underground or Tube is an efficient, albeit slightly pricey, way to get around the city. But especially when compared to some subway systems in the United States, it's surprisingly clean, runs smoothly, and can get you just about anywhere you need to go. Our expert in London put together a handy guide for ticketing and navigating the Tube so you can ride the underground like a true Londoner.
Tip: Take the tube to a central area (like St. James's Park) and then walk to all nearby attractions.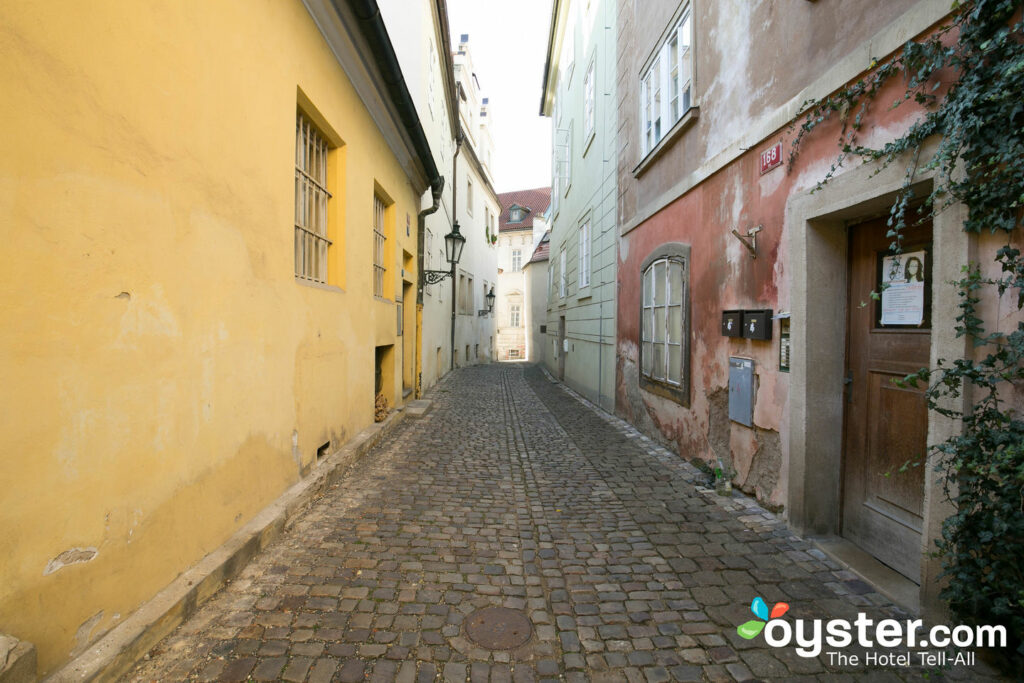 Prague is renowned for being a walkable city. Many of the main sites are close together and the city center is relatively small; just note that the streets are paved with cobblestone, so comfortable, flat walking shoes are needed. If time is an issue, take the metro — it's fast, reliable, and inexpensive. There are three lines and multiple ticket options, depending on how extensively you'll be riding. Avoid taxis or renting a car, as bad traffic makes them a poor travel choice.
The metro system in Paris is one of the oldest (it began operation in 1900) and best systems in the world. It has around 300 stations, 16 different lines, and a variety of ticket options available. The metro has its own free app, Visit Paris by Metro, available in English, German, Dutch, Italian, Spanish, and Japanese, to help make getting around a breeze for tourists. The only downside to the metro is that it places you underground so you don't get to see all the beauty of the City of Light.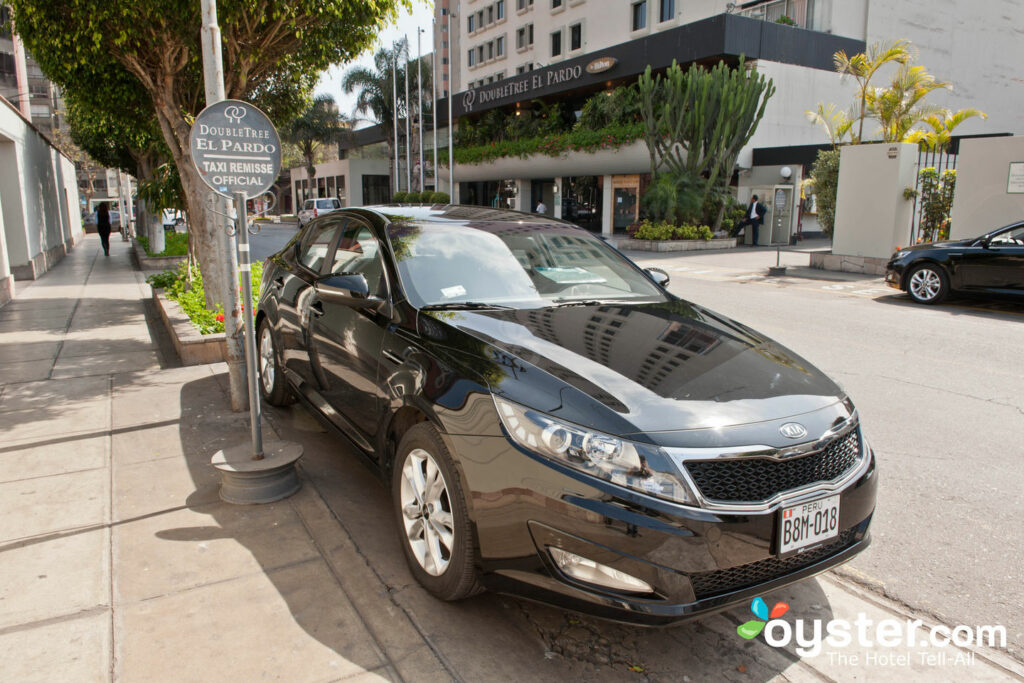 In Lima, the best option for getting around is a taxi. They're inexpensive and easy hail, but there are a few things to be wary of. Taxis don't have meters, so you'll need to agree on a fare before setting off, as you're likely to be overcharged otherwise. Also, look out for people posing as taxi drivers. To be safe, try and have the hotel you're staying at organize getting a taxi for you. Some hotels, like the Doubletree El Pardo by Hilton Lima, will have local transportation on hand for guests.
If you find yourself in the Eternal City, prepare to do a lot of walking. Fortunately, many of the main attractions are within easy walking distance of each other — but prepare yourself for large crowds, uneven cobblestone streets, and the possibility of getting lost (the winding streets can be confusing). Just be sure to bring a map or have access to one on your phone. Otherwise, opt for the city's buses; they're reliable and convenient, but passengers should be on guard for pickpocketing. If you're feeling particularly adventurous, rent a Vespa! Though it's suggested to only do so if you're a confident rider, as traffic can be intimidating and some drivers are reckless.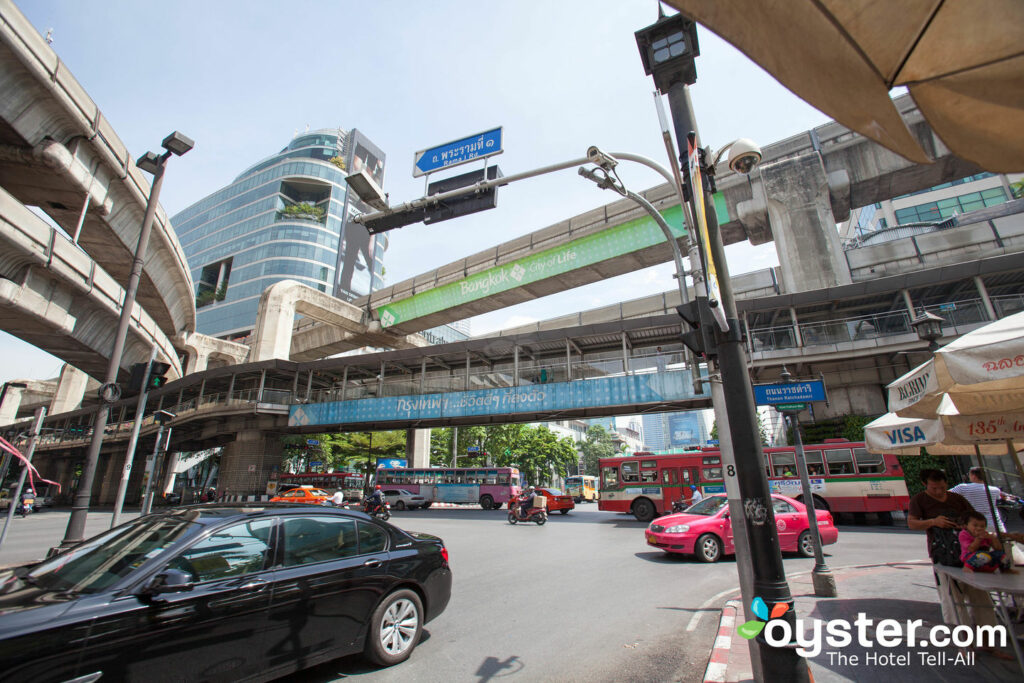 Between the cars, buses, tuk tuks, and motorcycles, navigating through the streets of Bangkok can seem an impossible endeavor. That's why it's best to opt for the Skytrain, an elevated subway system. The Skytrain gives travelers the convenience of fast transport, while getting a great view of the bustling city. Major attractions will be along the lines and visitors can buy day passes or stored value cards. Note that the BTS Skytrain runs from 6:30 a.m. to midnight, so plan accordingly.
Istanbul suffers from terrible traffic as well, in addition to taxis often overcharging. Tourists sould opt to take public transportation, which includes trams, ferries, buses, and more; all of which combined can get you wherever you need to go. With so many options and intersecting lines, it can seem a bit confusing, but downloading an app like TRAFI can help simplify things.
All products are independently selected by our writers and editors. If you buy something through our links, Oyster may earn an affiliate commission.