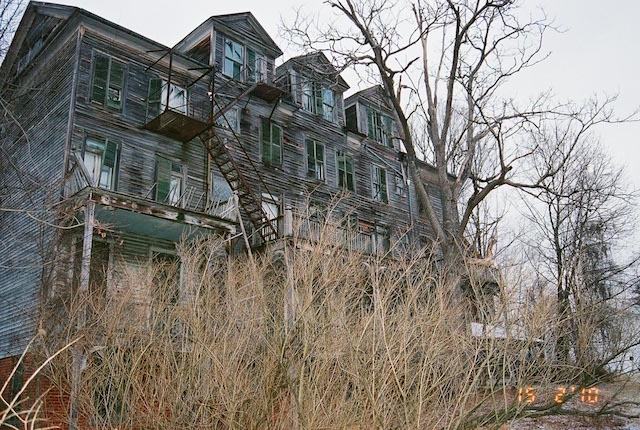 Hotels are a curious mix of public and private spaces. Yes, the room you paid for is all yours, but it was all someone else's before you checked in. And, sometimes, those guests were up to no good. Historic hotels, especially, have had decades (sometimes a full century) for just plain bad luck to happen under their roofs. We don't believe in curses, or making a big deal out of the supernatural, but these eight hotels with creepy pasts have definitely piqued our curiosity.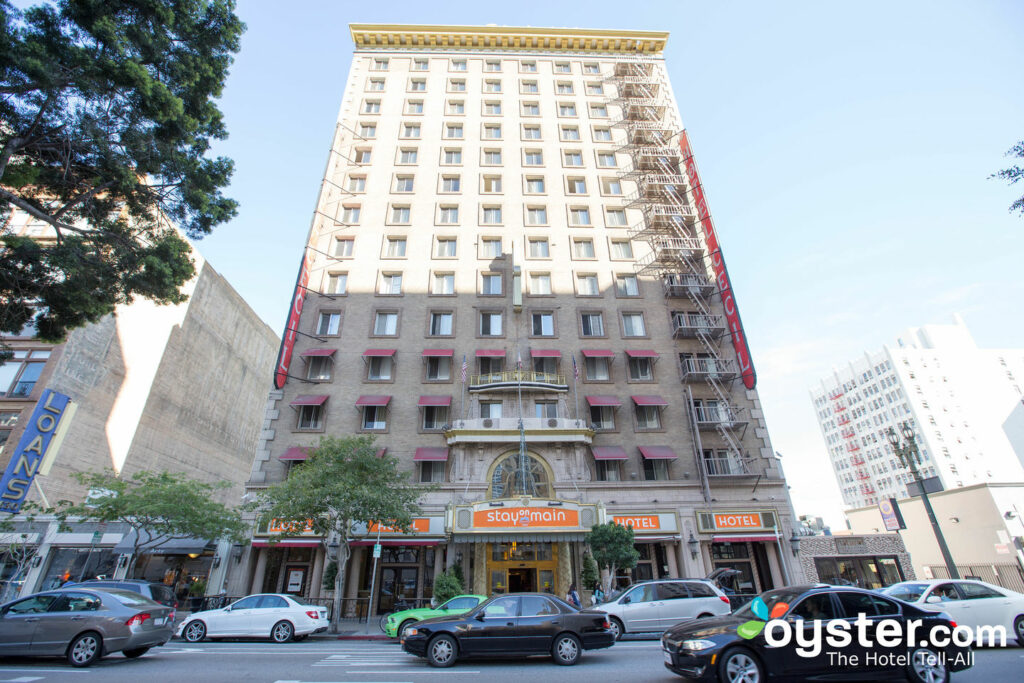 The Cecil Hotel's history is so dark that it inspired a season of "American Horror Story." Since its construction in 1927, the supposedly cursed hotel has housed two serial killers and been the scene of suicides and a recent mysterious death. In the '50s and '60s, the hotel was known as a suicide spot. Goldie Osgood was raped, robbed, and strangled in her room. Richard Ramirez (a.k.a. the night stalker) stayed in the hotel for five months while he went on a gruesome killing spree, taking the lives of 13 women, then dumping his bloody clothes in the dumpsters behind the hotel at night. Copycat killer Jack Unterweger murdered three women in his hotel room, after paying them $30 for sex. Most recently, and most disturbingly, Canadian tourist Elisa Lam's decomposed body was found in the hotel's water tank after guests reported black water coming from the bathroom faucets. Police found video footage of Lam hiding in the hotel's elevator and acting strangely in the hallway before she disappeared, though there were no drugs in her body during the autopsy. How Lam got into the locked water tank via an alarmed rooftop door is still a mystery, though police have ruled her death as caused by drowning. More horrifying: Cecil Hotel has recently been rebranded as Stay on Main, a boutique budget hotel. Our calls to the hotel went unanswered.
The iconic and historic Chateau Marmont was built as Los Angeles' first earthquake-proof apartment building, then converted into a hotel in the 1930s. Celebrity trouble began shortly after, when F. Scott Fitzgerald had a heart attack across the street. Much later, the comedian John Belushi died from a speedball injection in Bungalow 3. And in 2004, Helmut Newton (who lived in the hotel at the time) lost control of his Cadillac and crashed into a driveway wall, ending his life. Supposedly, hotel studio executives used to rent out the bungalows so that their stars could misbehave away from the prying eyes of the public. Hotel staff have a reputation for keeping secrets and catering to the legal and illegal whims of their celebrity clientele. Today, celebs like Lindsay Lohan and Britney Spears check in to hide out from paparazzi.
3. Sun Bright Hotel, New York City
In 2013, the "New York Post" published a jaw-dropping exposé on the Sun Bright Hotel in New York's trendy SoHo district, calling out the hotel for renting "human kennels" to Chinese workers for $10 a night. Residents claimed that more than 100 men shared a single, filthy bathroom and that roaches had taken over, thanks to garbage being left on the floor for days. And below the human misery, hotel management rented (slightly) nicer budget hotel rooms to European tourists. We visited the Sun Bright in 2014 and found a fairly normal, if extremely basic, budget hotel. Still, tenant Yang Yinhua was stabbed to death on the fourth floor after an argument broke out between himself and another tenant. Murder scenes don't make for the best night's sleep.
4. Manor House Motel, Colorado
Noted journalist Gay Talese shocked the literary world when he published a personal narrative in "The New Yorker" last year, describing his knowledge and involvement in the Manor House Motel. What was the big secret? Gerald Foos, the hotel's owner, had outfitted more than a dozen rooms with fake ceiling vents so that he could watch guests have sex from above. Foos ushered the best looking people into the special rooms and took copious notes on their couplings for decades. He also claimed to have witnessed a murder, which he never reported to the police. The hotel was demolished in 2014.
5. Lizzie Borden Bed & Breakfast, Massachusetts
Most kids know the poem: "Lizzie Borden took an ax/ and gave her mother 40 whacks/ when she saw what she had done/ she gave her father 41." The disturbing rhyme actually depicts the (mostly) true murder of Andrew Borden and his wife, Abby, in 1892. The couple were gruesomely slaughtered in their home by a blunt object and police eventually arrested Andrew's daughter, Lizzie, who inherited the family fortune. She was later acquitted due to lack of physical evidence, and the murders remain an unsolved mystery. But America (and maybe the ghosts of the Bordens) has not forgotten what happened that day. The house is now Lizzie Borden Bed & Breakfast, and brave (or maybe insane) guests can recreate the entire last day the Bordens had on earth, starting with the exact breakfast they ate and ending with a night in their bedroom. If you're too scared to spend the night (past guests have reported everything from footsteps to visions), the hotel provides an online ghost cam.
The historic Hotel Provincial sits two blocks east of New Orleans's notorious Bourbon Street, on the site of a former Civil War army hospital. Today, a group of charming buildings is filled with antique furnishings, period accents, and (reportedly) disappearing pools of blood. Guests have reported hair-raising sightings of Confederate soldiers and bloody bed sheets. Feelings of being watched and disturbance with electronics are also common occurrences. The hotel is part of many haunted New Orleans ghost tours.
7. Chelsea Hotel, New York City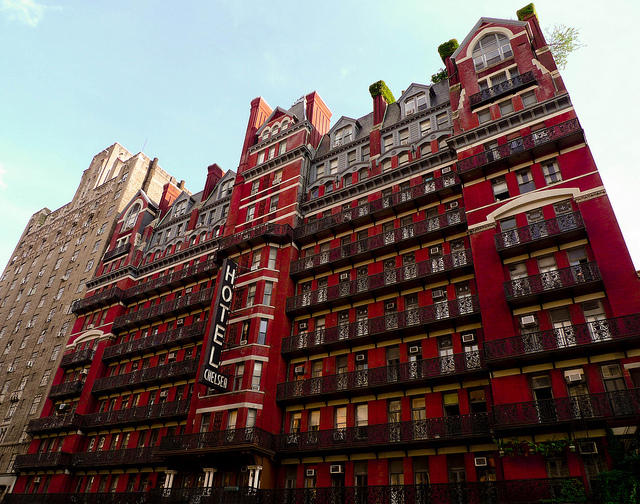 Whether you want to call it a hotel, commune, apartment building, or squat house, the Chelsea Hotel has certainly sheltered more than the usual share of artists, bohemians, writers, families, and tourists since it was built in 1883. The 12-story Queen Anne Revival building has experienced financial problems since it opened, and supposedly some of its guests have checked in and never checked out. Most notoriously, punk rocker Sid Vicious was accused of stabbing his girlfriend, Nancy Spungen, to death in room 100 in 1978 (likely in an argument over drugs). Sid died of a heroin overdose before standing trial. Chelsea Hotel residents claim to see his ghost in the elevator and hovering around room 100. Today, the historic hotel is closed to overnight guests, and houses long-term residents only.
Kate Morgan died under mysterious circumstances five days after she checked into Hotel del Coronado in 1892. She told hotel staff she was waiting for someone, then her body was found on steps leading to the beach, a bullet in her head and a gun in her hand. Did she commit suicide or was she murdered? Furthering the mystery, staff discovered she had checked in under a fake name, and was a known drifter, waiting at the hotel for her cardshark lover, Tom Morgan. Did he show up and murder her? Or did she take her own life after she realized he wasn't coming? We'll never know. But guests who have stayed in room 3327 report flickering lights, moved valuable items, footsteps, and Kate's face appearing on the blank TV screen.
You'll Also Like:
All products are independently selected by our writers and editors. If you buy something through our links, Oyster may earn an affiliate commission.