Once exclusive to hippies, yoga has become an increasingly popular mainstream activity, so more hotels are stepping up to the (yoga) mat and offering Ohm-style amenities for yoginis on-the-go. And while we love a good, simple stretch, we still require a little something more than a bottle of water and place to roll out our sticky mat. Whether you want a yoga boot camp style retreat with a mandatory schedule of classes, a cool-kid atmosphere with international yoga teachers, or a ladies-only yoga class beside a rooftop pool, these seven properties around the world offer more than just a place to practice downward dog.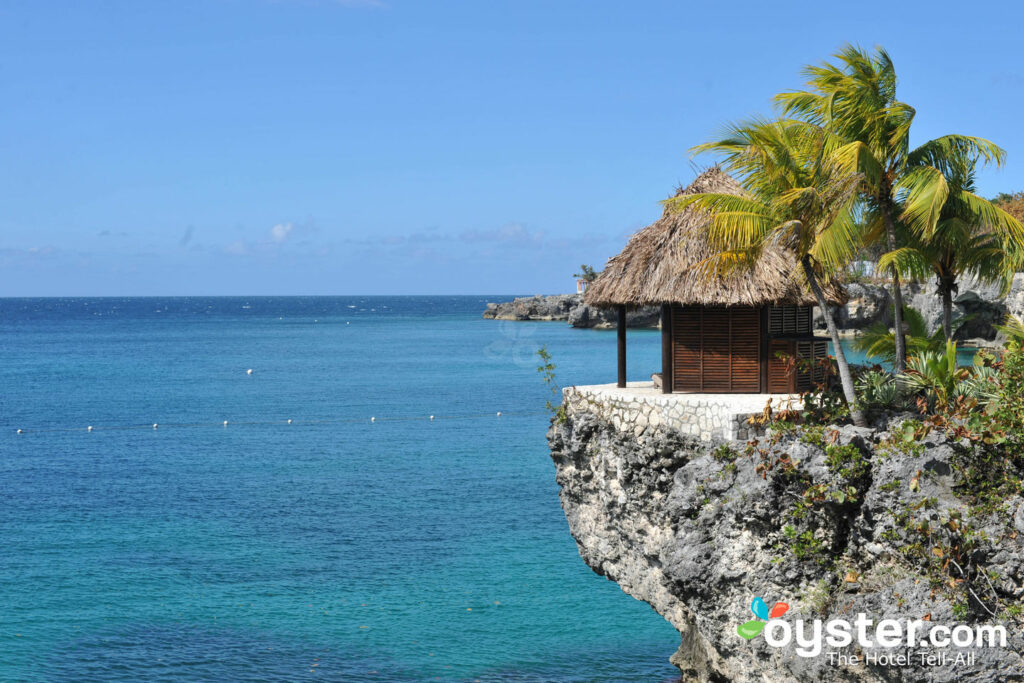 The Rockhouse Hotel manages to combine low rates, eco-appropriate design, and morning yoga classes into one completely perfect package on the cliffs of Negril. The boutique doesn't allow kids under 12, and without the distractions of TVs or Wi-Fi, guests have little reason to skip the 8 a.m. Iyengar-inspired class (led by a 15-year teaching veteran) on a covered pavilion overlooking the rocky cliffs that lead down to the sparkling sea. Classes cost $15 (they're free on Mondays) and include mats, blocks, and straps. There's a Buddhist-style spa for massages and one of the best gourmet restaurants in Jamaica on-site, as well. Posted signs remind guests to "Keep Vibes Calm."
The cool kids in Miami (and a whole-lotta visitors) flock to The Standard for it's sexy spa vibe. Because the hotel sells memberships and day passes, it's popular with locals who want to use the "Holistic Playground." There's an infinity-edge pool (open 24-hours for night swimming), Turkish hammam, Roman waterfall hot tub, and co-ed aromatic steam room. Guests can paint themselves with healing mud or sign up for other treatments at the spa. International, certified yoga teachers offer a daily schedule of classes for beginners and advanced students in a variety of styles. Surprisingly, rooms and public spaces are beginning to show their age and could use a major refresh. Perhaps because of this, the scene is outside and at the bar where Sunday bingo is a cult favorite.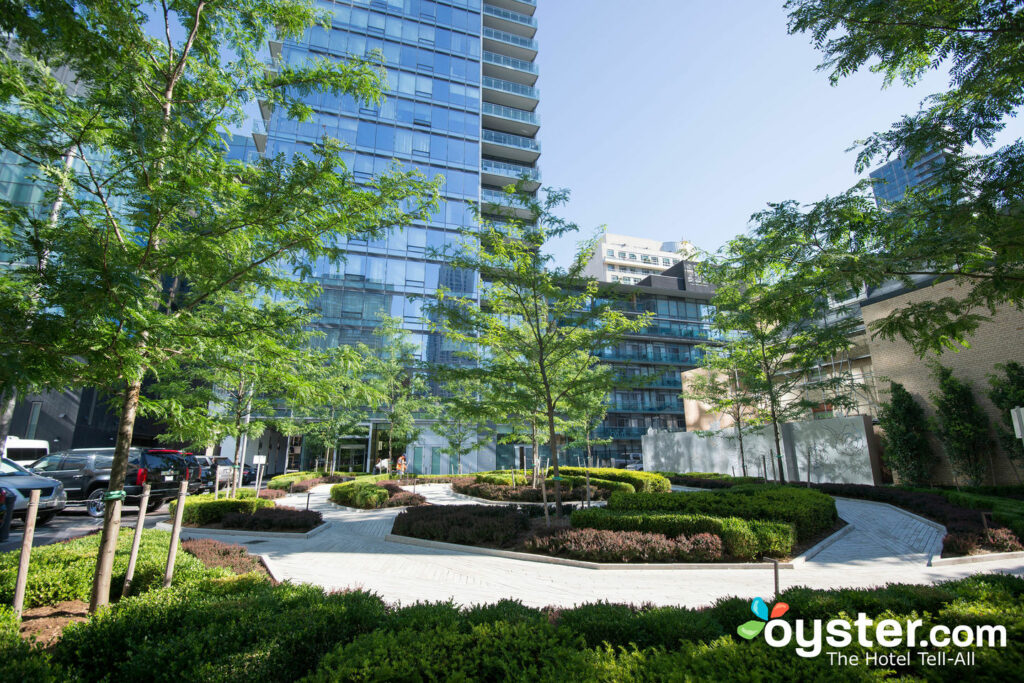 The neighborhood of Yorkville in Toronto is known for its elegance and style, so it's no surprise that the 55-story Four Seasons Hotel Toronto offers more than the average yoga studio and gym. The five-pearl property partnered with 889 Yoga to create a state-of-the-art yoga studio, open to guests and the public. Overnight guests can pre-purchase passes or pay a drop-in fee. Mats and props are provided for classes that range from restorative to fast-paced. Private yoga classes can be arranged. There's a Michelin-starred restaurant and a lap pool on-site. Luxurious rooms are outfitted with iPads, super soft bedding, and stylish furniture. The Lobby Lounge often hosts a DJ, so there's fun to be had on and off the yoga mat.
Maybe you've raged at one too many full moon parties in Thailand, and you're looking for a place to detox and reset. Sanctuary Island Resort is that place. While staying in tree house-inspired, semi-open-air rooms with a total hippie vibe, guests can sign up for a series of customized detox programs and yoga classes. A combination of nutritional supplements, detox massages, and yes — colon hydrotherapy sessions — supposedly brings optimal health. Yoga classes are designed to assist students who are currently fasting. There's a gorgeous yoga pavilion, sandy beach where workshops are held, and a vegetarian-friendly gourmet restaurant. Evening meditation is free.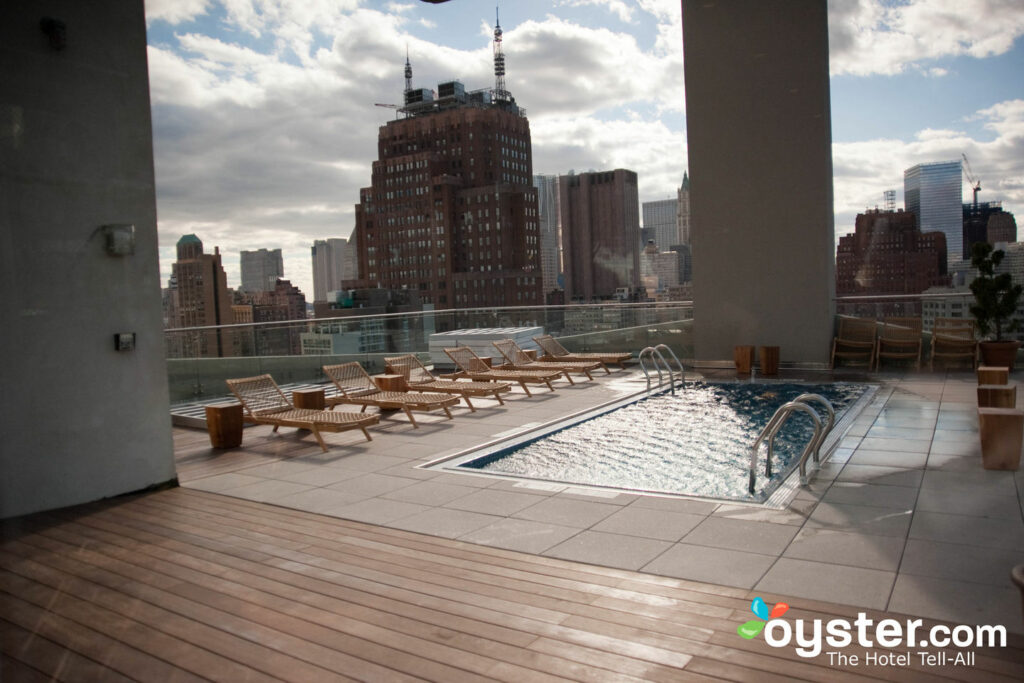 Ladies, this one's for you. The James New York offers a no-boys-allowed yoga class on their breathtaking rooftop — complete with a pool and some of the best views of Manhattan's skyline and the Hudson River that money can buy. And you'll need money to stay at this chic-boutique property. Along with the pool, there's a rooftop bar, wine and cheese reception, and restaurant by David Burke. Minimalist-style rooms include heated bathroom floors and Kee's chocolates for turndown service. Mats and water are provided for the hour-long Vinyassa class. If you need more exercise than a yoga class (or you're male and therefore aren't allowed to attend), there's a small on-site fitness center.
It's yoga all day, everyday at Sivananda Ashram Yoga Retreat. So if you're looking for an easy breezy yoga class followed by a nap on the beach, don't look here. But for true yogis, it's pretty awesome. This property offers an authentic yoga retreat and spiritual community for like-minded yoga practitioners, though beginners are more than welcome. Two yoga classes and meditations each day are required, no ifs-ands-or-buts. Vegetarian meals are served buffet-style and there's a bookstore with wellness products and yoga gear for sale. Therapeutic massages are a nice amenity. The beach setting is stunning and the overall vibe is totally zen.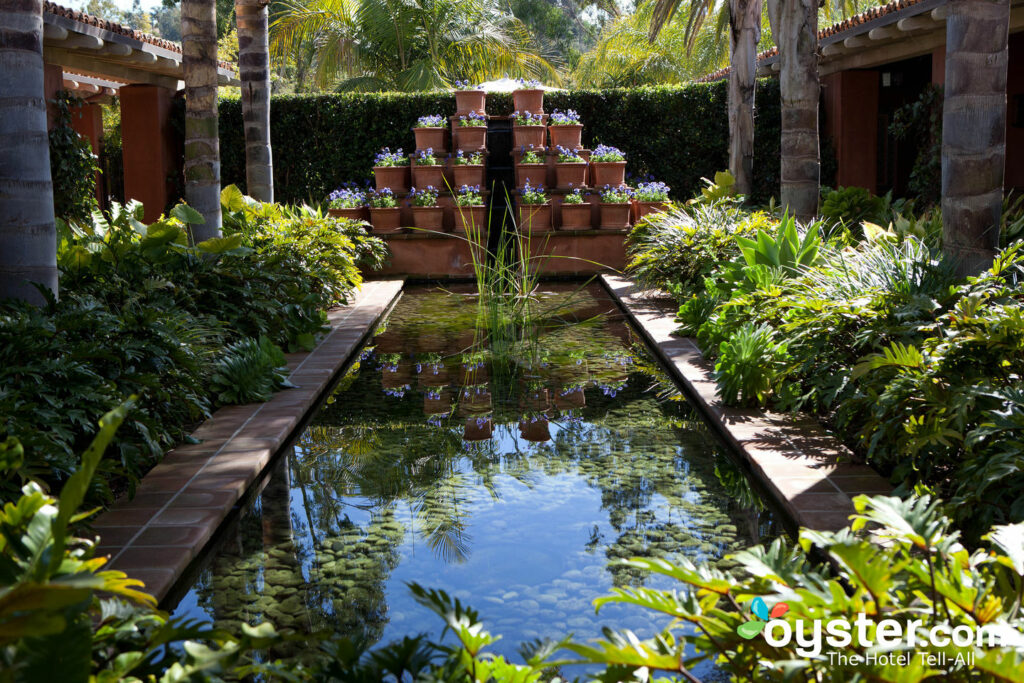 With 45-acres of lush gardens, olive groves, and fruit trees, the Rancho Valencia Resort is a prime spot for outdoor wellness and yoga. A 30-million-dollar renovation in 2011 brought a 1,000-square-foot, semi-open-air Serenity Yoga Pavilion to the property, complete with a wooden deck overlooking a gorgeous reflection pond. Classes are free for guests, and morning sessions end with a fresh juice. Yoginis can combine yoga sessions with nature hikes, tennis, or a swim in one of two outdoor pools. Some suites have fireplaces to add a touch of romance to a yoga vacation.
All products are independently selected by our writers and editors. If you buy something through our links, Oyster may earn an affiliate commission.