Best Kid-Friendly Hotels in Fort Lauderdale
Oyster knows what travelers look for in their hotels. When we review properties around the world, we evaluate how every feature stacks up against the competition, from the rooms to the pools to the restaurants. So if you're planning a trip and need a place to start, you've come to the right place. Take a look at our top kid-friendly picks in Fort Lauderdale and get inspired!
See All Fort Lauderdale Hotels
1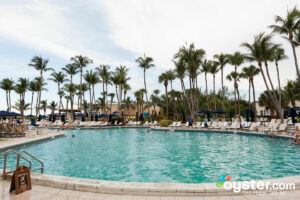 After its $25 million makeover, this 650-room Marriott in Fort Lauderdale is great for kids -- giant pool, kids' club, big, comfortable guest rooms -- but there's still plenty for grown-ups, including yoga classes at the fitness center, an adult-only pool, and a full-service spa and salon. Just watch out for the nickel-and-diming.
2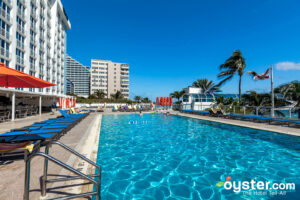 Right across from the beach, the Westin's strong suit is its wealth of amenities: a kids club, a Starbucks, an outdoor event space, and a well-known steakhouse, for starters. The hotel re-opened in early 2010 after a major renovation that left it with a clean, modern design full of beachy accents.
3
The first in a new brand of "B" hotels, the all-white B Ocean sits just across the street from the beach, with an austere, minimalist design -- similar to the style of a W hotel, with subtle neon lighting in the lobby come nightfall. The ocean views are the star here, but you'll also find two great restaurants and a small pool with an accompanying outdoor bar. Despite a trendy appearance, this 240-room hotel is popular with families, and it's not uncommon to see kids splashing in the pool or eating dinner in the restaurants.