Best Business Hotels in Fort Lauderdale
Oyster knows what travelers look for in their hotels. When we review properties around the world, we evaluate how every feature stacks up against the competition, from the rooms to the pools to the restaurants. So if you're planning a trip and need a place to start, you've come to the right place. Take a look at our top business picks in Fort Lauderdale and get inspired!
See All Fort Lauderdale Hotels
1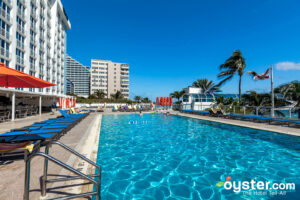 A huge conference center with two ballrooms is the hotel's pride, which was opened in late 2010 (meaning the hotel is more focused on business travel as compared to its leisure-oriented sister down the road, Sheraton Fort Lauderdale Beach Hotel). The hotel re-opened in early 2010 after a major renovation that left it with a clean, modern design full of beachy accents.
2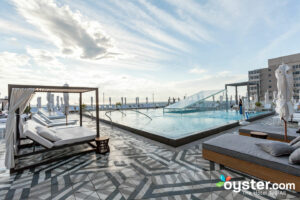 By far the sexiest of the grand dames lining Fort Lauderdale Beach, the stunning design and painstaking attention to detail here are enough to wow even the most jaded travelers; unique design elements are around every corner, like a clear staircase that takes you up through the pool. In addition, there are two pool decks, a happening scene at three bars, a steak restaurant, sleek rooms, and a Bliss Spa. However, the hotel's size means you can't count on personalized service.
3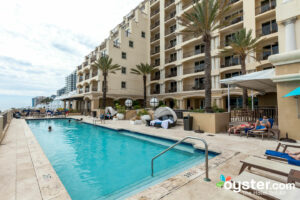 Although there's a pool deck overlooking the ocean, a lovely spa, and cutting-edge gym, the real stand-out here is the large rooms that start at 600 square feet (and each one has a full kitchenette and spacious marble bathroom). The ground floor restaurant and lounge includes a wrap-around porch for eating al fresco, and more casual dining can be had up on the pool deck. The hotel doesn't quite match its main competitor, the Ritz-Carlton Fort Lauderdale, but it's much more affordable and prices are very reasonable considering all you get for your money.