Best Luxury Hotels in Trinidad and Tobago
Trinidad and Tobago visitors fill their days swimming, hiking, diving, and bird-watching — oh, and luxuriating on the beach, of course. Here are the high-end hotels where they can retire in style.
See All Trinidad and Tobago Hotels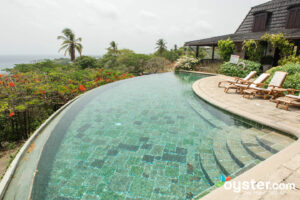 Thanks to its hilltop location, this gated property offers panoramic views of the Caribbean Sea. The resort's traditional furniture, pleasant floral patterns, tile flooring, and island-inspired accents create an atmosphere where Old World meets tropical splendor. Its 14 stand-alone villas feature full gourmet kitchens, generous bathrooms, and private pool terraces, though there are some subtle signs of age. Some guests may find the lack of entertainment or activities underwhelming, and dining here doesn't earn the best marks.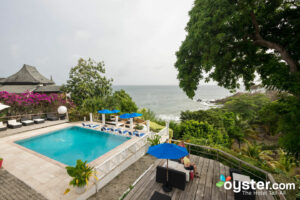 With just 20 rooms, two small restaurants, two pools, and a private beach, the Bacolet Beach Club is much more intimate than a typical resort. The minimalist decor in many of the common areas blends tropical -- white walls, open-air design, Caribbean accents -- with contemporary. The 20 rooms are homey and eclectic, and most have four-poster canopy beds; all offer water-view balconies. There is also a free hot breakfast buffet, free parking, and free Wi-Fi.