This post originally appeared on Yahoo! Travel.
People have long questioned the whole "the bigger, the better" theory. Most have concluded that it really depends on the circumstances, and we'd have to concur. After all, in our area of expertise (hotels, of course), sometimes a megaresort -- packed with activities, restaurants, and enough rooms to host hundreds of reunions at one time -- is just what we're looking for. Other times, we seek the privacy and tranquil vibe of a smaller hotel. And sometimes, we find that the most charming stays are those in absolutely itsy bitsy hotels -- boutique properties tucked away in historic townhomes or on the top floors of unassuming edifices. So while even a hotel with nearly 100 rooms can be considered a boutique property, the tiny hotels that make this list all have just four rooms or fewer. Take a peek inside these intimate getaways to discover some truly unique stays.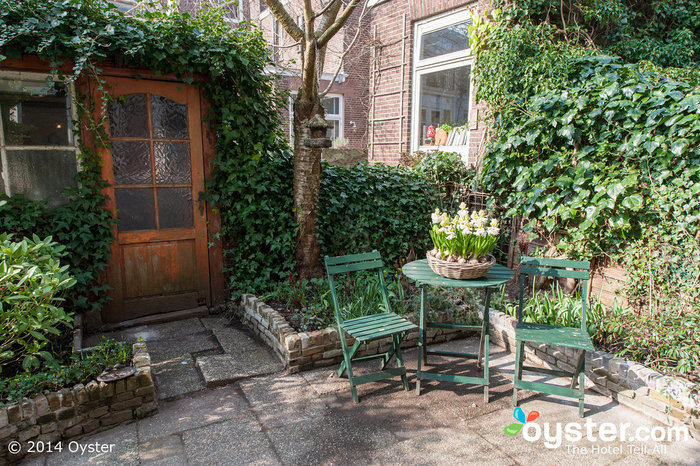 Number of Rooms: Three
The picturesque, off-the-beaten-track Bed and Breakfast Amsterdam is charm itself, located on a leafy canal with picturesque views of traditional canal houses and bridges in a residential area away from throngs of tourists. Inside and out, the Bed and Breakfast Amsterdam is set apart by the owners' attention to detail. The little added touches such as fresh flowers, free afternoon cakes, chocolates on the pillows, and a carafe of black currant gin in each guest's room upon arrival help make this B&B an intimate, special spot.
Number of Rooms: Two
This tiny bed-and-breakfast — which is run by a couple — consists of two rooms only. Both are spacious and have a homey vibe. The property is situated slightly outside the center of Trapani; it is located about a 20-minute walk from the old town, and is near plenty of restaurants and supermarkets. Guests have made a point to say that while the location is not as ideal as some, the owners will readily provide transportation with advance notice. A great draw of the hotel is the lovely backyard garden and the adjacent terrace, on which a homemade breakfast that draws frequent rave reviews is served daily at no extra charge.
Number of Rooms: Four
This elegant B&B in East Hampton is exactly what its name suggests: a house full of art. It was designed and decorated by the owners, Michael and Rosalind, who combine mutual talents in art and hospitality. There are only four rooms for rent, but there are all the amenities of a larger property, including endless communal spaces, an outdoor pool, and a fitness center. Although big in scope, the Art House retains all of the personalized charm of staying with friends, making it a distinctive option in the Hamptons — though it comes at a high price.
Number of Rooms: One
This hotel gets its name because it is literally one guestroom. Clearly designed to set a romantic mood for guests, the room offers scent choices, a "love elixir" cocktail that can be made in the suite's kitchenette, a rose petal-covered levitating bed (it's attached to the wall but not the floor), and a common area dubbed "the dance floor," with all-red decor and crushed velvet curtains. And though some find it cheesy, the room still has an upscale vibe, particularly in the mod bedroom where the lighting can be dimmed down so that the ceiling glows with a twinkling starlight effect. A flat-screen TV, iPod dock, and free Wi-Fi are also on offer. There are literally no features at this one-room property, but room service is available and there are several restaurants within walking distance.
Number of Rooms: Three
This three-room bed and breakfast is a small, unfussy pick near a convenient Vaporetto stop outside the historic core of Venice. Access to a rooftop terrace and back garden is convenient for picnics or sunset drinks. The modest rooms with lace curtains are well maintained with small, but modern, en-suite bathrooms. This value pick has a homey feel, with nice extras like free Wi-Fi and a daily breakfast buffet, but there's no elevator.
Number of Rooms: Two
With only two rooms, the Atlantis House is an exclusive and private inn owned and maintained by a couple named Steve and Kayla. Unlike traditional hotels, the owners offer unique and personal services — Steve is a licensed boat captain who takes guests on fishing excursions and Kayla is a licensed massage therapist. Both are excellent cooks. The two rooms are private and decorated in a bold and vibrant decor with wares from world travels. A long walk from the heart of Key West's bar district, Atlantis House is more suited for a couple looking for a weekend getaway from the hustle and bustle of everyday life.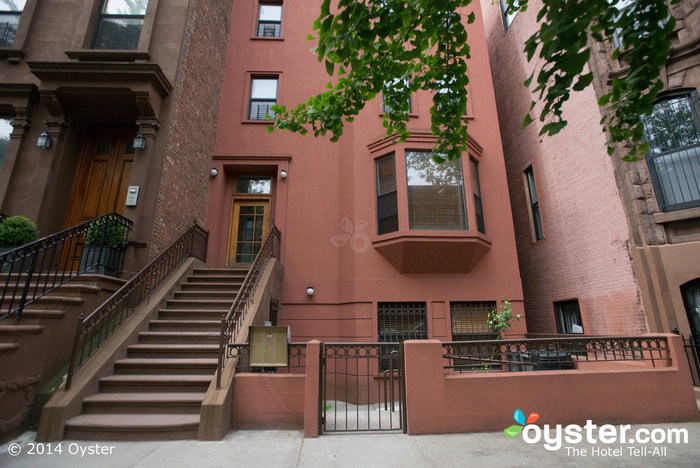 Number of Rooms: Two
The owner — and namesake — of this two-room property comes from France and caters largely to her compatriots. Michelle resides in the basement apartment while her guests have the first floor to themselves. The two rooms are comfortable and bright, overlooking either a quiet brownstone-lined block of Harlem or Michelle's private backyard garden. Only the front room — named after John Lennon — has a private bathroom. The other (named for James Dean) has access to a bathroom in the hallway. There are no other amenities on-site, but the overall homey vibe, solid rates, and proximity to the famous Apollo Theater make this an attractive B&B option in New York City.
Number of Rooms: Four
The Modus is a small, but clean and attractive, bed and breakfast in the Province of Trapani, Sicily. It's centrally located for quick day trips to the beach and other towns in this northwest corner of Sicily. The views are beautiful and the owners try their best to make your stay enjoyable (for example, by surprising you with to-go sandwiches when they overhear you're headed to the beach). If you are looking for a quiet retreat, where you plan to just kick back at the beach, sleep in, and wear your flip-flops to friendly cafes, it's well worth considering. Just plan to rent a car (or a scooter).
Number of Rooms: Three
There's little to find fault with at the Boutique B&B Kamer01. It's set in a beautifully renovated 16th-century Amsterdam townhouse in the heart of the Canal Ring, and serves a five-course champagne breakfast each morning overlooking a picturesque neighborhood scene (it's clear why the Canal Ring is on the Unesco World Heritage List). The three rooms are sumptuously furnished and equipped with DVD libraries and iMacs, while bathrooms come complete with designer toilets and luxury Korres toiletries. While guests can pay a similar price for luxury hotel with much more in the way of facilities, such as the nearby Hotel Pulitzer, many prefer the boutique intimacy and meticulous attention to detail offered here.
Number of Rooms: Two
This historic boutique hotel only has two units (which sleep up to 10 people total). It is within easy walking distance of the High Battery waterfront, shops, and award-winning restaurants, yet secluded within the oak trees of private grounds, giving guests the best of both worlds. Rooms have a sophisticated country decor, stocked kitchens, and feel more like private residences (but with the personal service of a B&B). Not ideal for guests seeking a social atmosphere, the B&B is a perfectly private option for couples and (some) families (kids above age one and below age 13 are not allowed). Nearby hotels either don't match 21 East Battery's style or personal service, or lack its intimate and historical vibe, making this property unique for the area.
The Roof Barocco Suite B&B is a special place to stay, with just two suites located on the top floor of a 17th-century house. Owned and operated by a husband and wife, the property feels like a home, but better. The B&B's warm, welcoming vibe begins out front, as cars park on the cobblestone street before the white facade decorated with sprays of purple cascading flowers. The welcome basket filled with homemade and locally sourced artisanal delicacies, such as biscuits and olive oil, sets the tone for a one-of-a-kind, pampered stay in historic Lecce. If rooms are booked, try the nearby and similarly priced Centro Storico B&B, housed in a 16th-century palace.
Check out Oyster's page on Google+
To learn more about Jane Reynolds, visit her on Google+
MORE FROM YAHOO! TRAVEL:
RELATED LINKS:
All products are independently selected by our writers and editors. If you buy something through our links, Oyster may earn an affiliate commission.