Although amusement parks are believed to have existed in some form since the Middle Ages, it wasn't until the Victorian Era that these fun and sometimes-freaky attractions began to really take off, thanks to the invention of rides such as roller coasters and the Ferris wheel. Two World Wars and the Great Depression saw the industry fall into decline in the first half of the 20th century -- but it was revived by the opening of Disneyland in the 1950s. In the decades that followed, more and more theme parks began opening up, each trying to one-up the last with more thrilling rides or more bedazzling attractions. Others went a separate route, basing their parks on bizarre themes ranging from cutesy to cheeky. So here, we bring you a list of four of the most over-the-top amusement parks overall around the world.
1. BonBon-Land, Denmark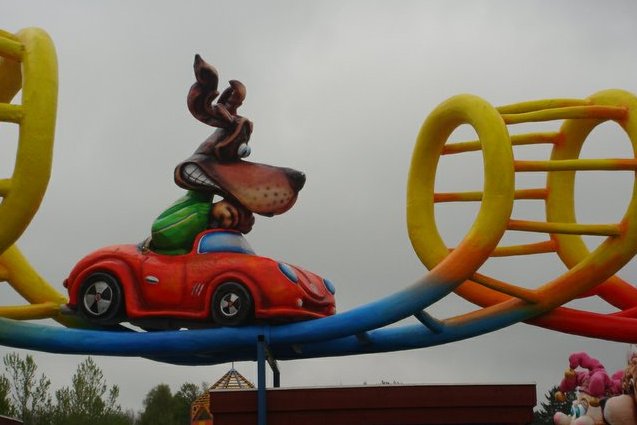 When it comes to amusement
parks, Denmark is best known for Tivoli Gardens, a whimsically vintage theme
park across from Copenhagen's main train station. However, theme park aficionados
and anyone with a taste for the whacky won't want to miss BonBon-Land, which
forgoes fanciful carousels and marquee lighting in favor of freakish
attractions that fall somewhere between comical and crass. This
quarter-century-old park in the town of Holme Olstrup, a 45-minute drive
outside of Copenhagen, was conceived by a local producer of gag candy (with
saucy names such as "dog farts" and "seagull poo.") People
naturally wanted to visit the factory — Willy Wonka-style — but hosting tours
became too difficult due to food safety regulations. Instead, owner Michael
Spangsberg decided to launch a theme park near the factory, with whacky
attractions such as a dog fart-themed roller coaster and statues of vomiting
and urinating cartoon animals.
Nearby Hotel Pick in Copenhagen:
2. Sanrio Puroland, Japan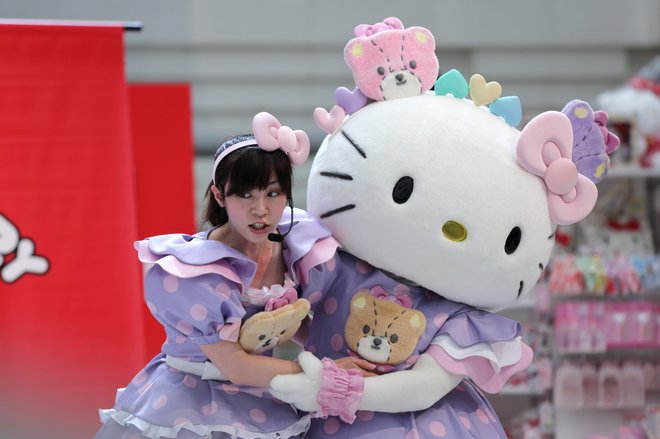 If you had an emotional
reaction back in 2014 when Sanrio announced that Hello Kitty is not exactly a cat, you'll love Sanrio
Puroland in Tokyo, an indoor theme park devoted to the anthropomorphized
superstar. This predominantly pink and undeniably cutesy attraction takes
Kitty-mania to the next level, but overall the attractions here are more about
frills than thrills. Highlights include the Lady Kitty House, the pink palatial
residence of the Sanrio queen herself, where guests can see how the great
non-cat spends her day-to-day life (and, if they're lucky, get a selfie with
the celebrity). Other attractions include the slow "Hello Kitty in
Wonderland," a 35-minute-long Sanrio-meets-Lewis Carroll ride in which
Hello Kitty plays the role of Alice. Puroland also features an unsurprisingly large number of souvenir shops,
restaurants, a gaming arcade, and lots and lots of Japan's beloved
sticker-printing photo booths. There are also plenty of cutesy performances, though
most require a basic understanding of the Japanese language to make any sense.
Nearby Hello Kitty-Themed Hotel Pick in Tokyo:
3. Cedar Point, Ohio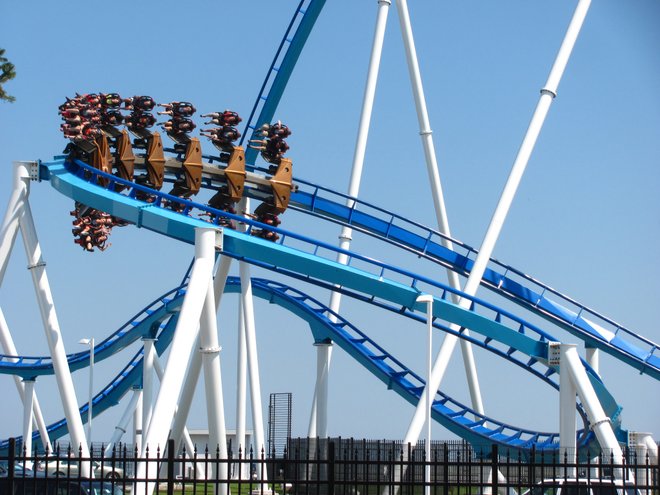 Touting itself as the
"Roller Coaster Capital of the World," Sandusky, Ohio's Cedar Point
is most popular with die-hard thrill ride-lovers who'd rather forego costumed
animals and cheesy animatronics in favor of pure adrenaline rushes. This
lakeside attraction features some 72 rides, including 16 roller coasters and
plenty more extreme thrill rides, though families with little ones need not
despair: the park has plenty of the requisite mini-rides for those who fall
short of most height requirements. The park's star attraction — the Millennium
Force — is an enormous coaster with a maximum height of 310 feet (94.4 meters)
and speeds of up to 93 mph (149 kph). Other popular rides include the Valravn
— with 90-degree drops and 270-degree rolls — and the floorless Rougarou, the
parks newest coaster.
Nearby Hotel Pick in Sandusky:
4. Ferrari World Abu Dhabi
The United Arab Emirates like their hotels,
malls, and attractions big and bold — and the gargantuan Ferrari World Abu Dhabi
is no exception. Opened in 2010 on the city's Yas Island, this Ferrari-themed
attraction is the world's largest indoor amusement park. While most of the
park's features center on sports cars, travelers need not be obsessed with the
famed Italian manufacturer in order to enjoy the park. Attractions are
plentiful and include — unsurprisingly — lots of car-based racing rides, including slow (by Ferrari standards) rides for toddlers. There are also a few excellent roller coasters, some that reach speeds of 240 kph (150 mph), plus plenty of live performances, but don't expect colorful animals
performing staid song-and-dance numbers. Instead, you're more likely to find
hybrid thrill shows featuring acrobatics, dancing, and BMX bikes, a comedy show
about changing tires, and a multimedia spectacle all about Ferrari.
Nearby Hotel in Dubai:
Related Links:
All products are independently selected by our writers and editors. If you buy something through our links, Oyster may earn an affiliate commission.