Oahu is a gorgeous and incredibly diverse Hawaiian island -- home to Waikiki, the North Shore, and the capital city of Honolulu. But because of its popularity, it can be hard to get off the tourist track and experience the real beauty of the island, especially if you're visiting for the first time. So here we bring you a local's guide that will give you the inside scoop on five things that are okay to miss -- and five things that you've got to do instead.
1. You Can Miss: Snorkeling at Haunama Bay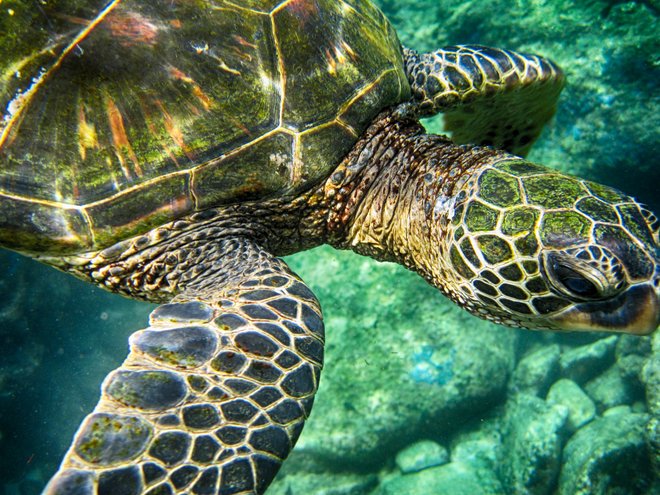 Snorkelers have been coming to Haunama Bay for years, and every "top 10"
list will tell you not to miss it — but that's exactly why you should. There are
a ton of other gorgeous snorkeling opportunities on Oahu that won't charge you an
entrance fee like Haunama Bay does, and won't be nearly as crowded. If you have a bit of flexibility and a car to get around,
pack your snorkeling gear in your trunk and see what you can find on other parts of the
island.
Instead Try: Shark's
Cove
Don't let the name fool you! Located on the North Shore, this mellow
snorkeling spot is great for families hoping to spot some great sea life.
2. You Can Miss: Staying in Waikiki
Waikiki does have its advantages: the beaches are mellow and great for learning to surf or stand-up paddle board, there are tons of shopping and eating options, and it's easy to walk around. But calling Waikiki your home base during your vacation will cut you off from the rest of the island and keep you from seeing as much of the true culture. And don't even get us started on the parking, which can be tricky and difficult to find.
Instead Try: Staying in Any Area Outside of Waikiki
Stay in a hotel like the Kahala Hotel and Resort in Kahala or Turtle Bay Resort on the North Shore. Get yourself out of the tourist zone, and you'll enjoy your time so much more.
3. You Can Miss: A Tour of Dole Plantation
Take a look at any Yelp or TripAdvisor review and they will affirm what we're telling you — this place is a total tourist trap. Your trip here will include a short train ride, a little history, and some tasty ice cream, but that's about it. If you really want an in-depth dive into the island's history, there are better places to go.
Instead Try: Iolani Palace
Get to know more about Hawaii's history and its transition from a monarchy to the 50th state at Iolani Palace, where Queen Liliuokalani was imprisoned during the takeover of the islands.
4. You Can Miss: Luaus at the Hotel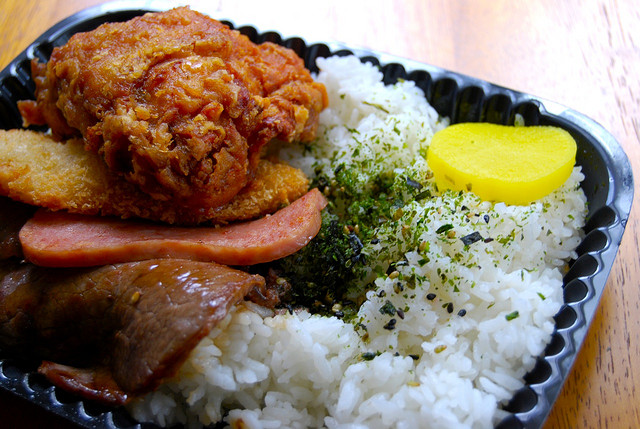 Almost every big resort in Hawaii will offer some variation of this theme: Hawaiian music and a hula performance, followed by a big dinner dubbed as a luau. If that sounds awesome to you, then rock out with your bad self. To be fair, some hotels, like Hilton Hawaiian Village, host great (and therefore extremely popular — and crowded) sunset luaus. But if you want to get a bit more authentic and do as the locals do, then head out of the hotel and to a place known for their plate lunches.
Instead Try: A Plate Lunch at L&L Drive In or Zippy's
Both are local favorites, and both are full of awesome. We love the Zippy's Zip Pac, with fried chicken, fish, Spam (beloved in Hawaii!), and teriyaki beef on a bed of rice with furikake.
5. You Can Miss: Sea Life Park
On the one hand, we totally get it: Sea Life Park can be super fun for kids, and a great way for them to learn about ocean life. There's also the option to swim with dolphins, which is a Hawaiian rite of passage to some. On the other hand — you're in Hawaii! This whole place is a Sea Life Park! Get out and explore the water on your own.
Instead Try: Snorkeling at Shark's Cove or Going to the Waikiki Aquarium
Hoping to see whales migrating? Post up at a viewpoint on the east coast and scan the water to catch them during the winter. Or if you'd rather be indoors, check out all there is to see at the Waikiki Aquarium.
Hawaii is a very special place and Oahu is nothing short of amazing. We hope these tips will help you to get off the beaten path a bit more to experience a different side of the island.
Kelly Lewis is the founder of Go! Girl Guides, which publishes the world's first series of travel guidebooks for women. She grew up in sunny Kailua, on the east coast of Oahu.
All products are independently selected by our writers and editors. If you buy something through our links, Oyster may earn an affiliate commission.