We live in a world where stepping off the beaten track is becoming harder and harder to achieve, and the restraints of work, family, and money often limit us to shorter trips than what we'd like. If you're in between holidays, reading a good book set in a far off land is sure to provide you with an escape route -- and may inspire your next trip! Spanning different countries and continents, the below books are a mix of both fiction and real accounts, which are sure to remind us that by seeing the world and pushing yourself out of your comfort zone, you may be rewarded with a deeper understanding of yourself.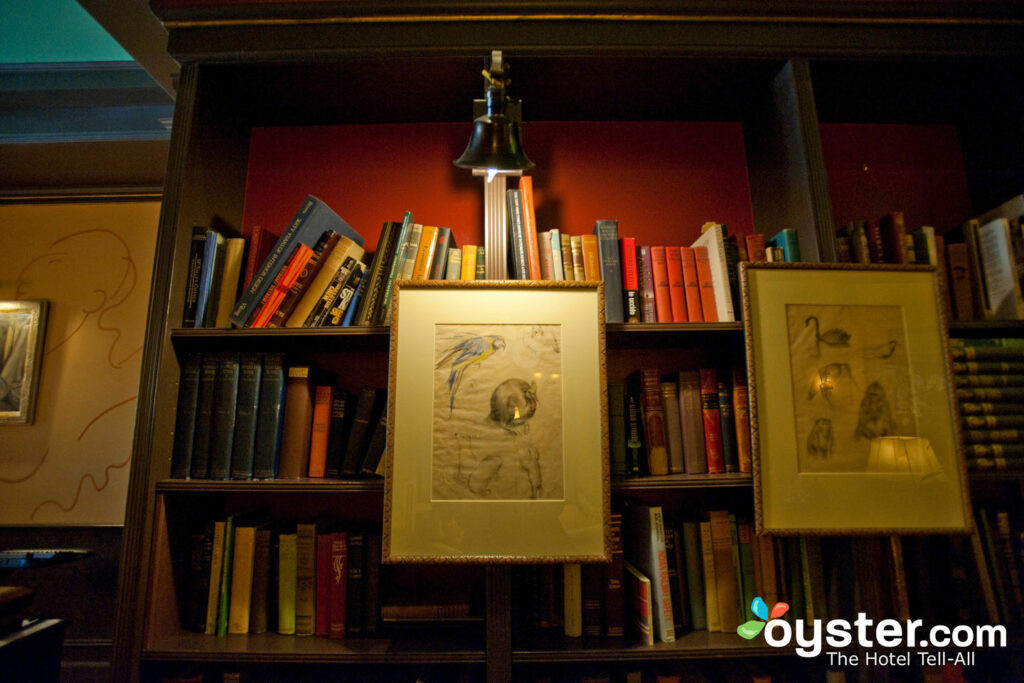 On The Road, by Jack Kerouac
A cornerstone
of the Beat generation, and forever to be included in lists such as these, On the Road follows the adventures of
Sal Paradise and Dean Moriarty as they venture back and forth across the North
American continent. Alcohol, drugs, fast cars, and women feature predominantly,
as the characters embrace freedom in their quest for self-knowledge. Often
a wild ride, the novel is written as a stream of consciousness, and
has since inspired many generations of readers to experience life and seize the
day.
San Francisco's quirky Hotel Rex is an ideal stopover if you're planning to follow Kerouac's route.
Turn Right at Machu Picchu, by Mark Adams
Having
worked as the editor of adventure publications for many years, Mark Adams is
inspired to ditch the office life and travel to South America, where he hopes
to gain a deeper understanding of the Incas and their lost cities. Struck by discrepancies
in the history of Machu Picchu's discovery, Adams follows in the footsteps of
one of the initial explorers to the region, with the help of John, his exceptionally
well-travelled guide. Turn Right at Machu
Picchu provides both a comprehensive history of the area and a humorous
adventure tale, particularly when it is uncovered that despite his work as an
adventure editor, Adams has no experience with hiking or camping.
Aim for a stay at the Antigua Miraflores Hotel if you're inspired to take a trip to Lima.
Around the World in 80 Days, by Jules Verne
Who doesn't
love a good classic? First published in 1873, Around the World in 80 Days tells the story of Phileas Fogg, a
wealthy Englishman, who attempts to circumnavigate the world, with a £20,000 bet at stake. Fogg and his valet, Jean Passepartout, travel by boat, train, and elephant, while offering bribes,
instigating a mutiny, and saving a young woman from an involuntary sacrifice. The
journey is complicated further when a detective, believing Fogg is a bank
robber, follows the pair to thwart their plans. A thoroughly enjoyable and
entertaining read, Around the World in 80
Days signifies the beginning of the mass tourism era.
Tracks, by Robyn Davidson
Tracks recounts Robyn Davidson's 1977 epic journey across
the Australian desert. With the company
of four camels and a dog, Davidson travels a total of 2700km, after making her
way from Alice Springs to the western coast. Aged only 27 at the time, Davidson
provides insightful commentary on the Australian bush, and is taught more about
the wilderness by Aborigines she meets along the way. The fear and heartbreak
that comes from working with animals is conveyed throughout the story, and Davidson's
reluctance to indulge in media attention and sponsorship is refreshingly honest.
Kick off your stay in Australia away from the city at the Novotel Vines Resort Swan Valley.
On the Trail of Genghis Khan, by Tim Cope
Having
previously cycled across Russia and into China, Time Cope's new adventure
involves riding of a different kind. Inspired by the horsemen he encountered
during his travels, Cope decides to trek on horseback across the Mongolian
Steppe and into Hungary. The journey is mostly completed solo, with Cope
covering almost 10,000 km. Visa issues, harsh environmental conditions, and thieves
cause problems along the way, not to mention the unpredictability of his
horses. Cope recounts his adventures in a candid, realistic way, and brings to
life the many characters meets.
Start your journey in the city where Cope's ended by booking a room at the Boscolo Budapest, Autograph Collection.
Zen and the Art of Motorcycle Maintenance: An Inquiry into Values, by Robert M. Pirsig
An
autobiographical text that was first published in 1974, Zen and the Art of Motorcycle Maintenance tells the story of a
father and son's motorcycle trip across the US. Part travelogue and part philosophical,
the book recounts the author's attempts to define and understand quality — a
pursuit that ultimately drove him insane. A journey of self-discovery and
healing, Zen uses motorcycles and
mountains to represent the soul, and offers readers an analysis of how to
approach their everyday life.
Pirsig began his trip in Minnesota…why not follow his lead? Rest up in the comfortable Canal Park Lodge.
All products are independently selected by our writers and editors. If you buy something through our links, Oyster may earn an affiliate commission.