With the first day of summer less than two weeks away, it's time to start thinking about that sunny beach break. But before you start panicking about the restrictions of your budget, keep in mind that there are many beach destinations across Europe ideally suited to those looking to find the most bang for their buck. Meals, drinks, snacks, sunscreen, and other amenities are useful indicators of a destination's relative affordability -- a group of items used by the British Post Office to establish its annual Holidays Costs Barometer. According to their site, tourist prices are up to 20 percent cheaper than they were five years ago in some European destinations. If you do your homework -- or let us do it for you -- you'll find that there are plenty of amazing and affordable European beach destinations to discover. Here are seven of them.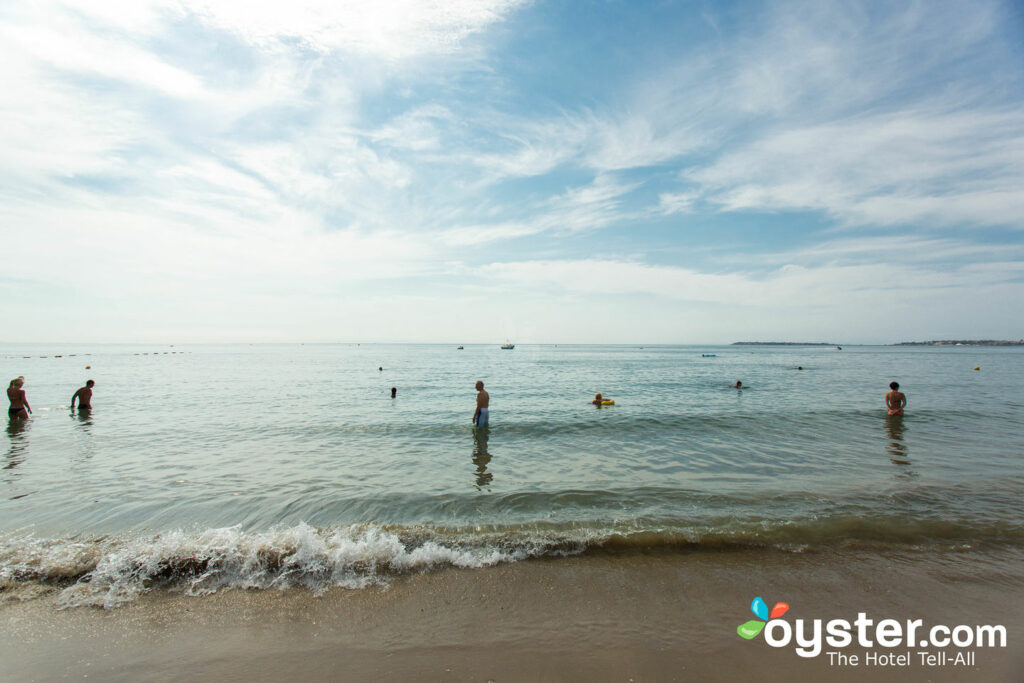 If you love party resorts and hate salty sea water, then the Bulgarian coastal resort of Sunny Beach might just be your ideal destination. With a three-course meal for two costing under £20, it mainly appeals to those who are looking for an inexpensive European getaway. In addition to the incredible value, the resort offers a vast stretch of sandy beach (expect crowds), the novelty of the Black Sea, and a strip of bars and clubs that cater to those searching for an energetic nightlife scene — all at a fraction of the cost.
Our Hotel Pick: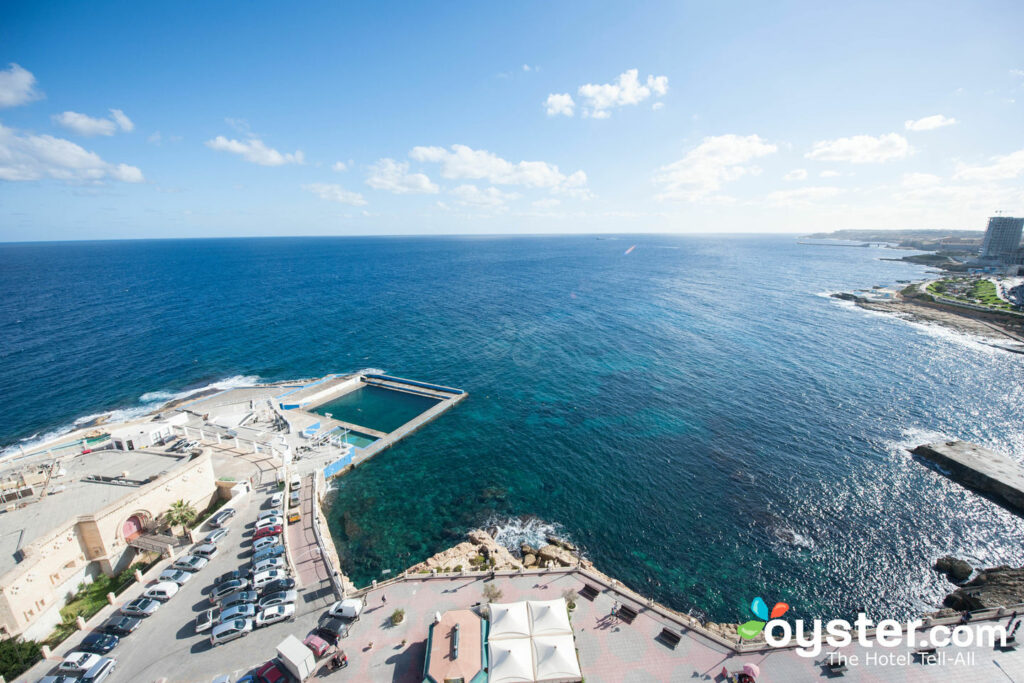 Sliema may not be the cheapest beach destination in Europe, but it is still more affordable than places like Lisbon, Sorrento, and the Cote d'Azur. Figures from the Post Office price an average day that includes the cost of sunscreen, fizzy drinks, coffee, lunch, dinner, a newspaper, and a beer at £95 (or approximately $121) for two people. Sliema is home to a promenade of designer shops, lively restaurants and bars, and a host of rocky beaches. The latter might not be for everyone, but the combination of a great climate and cosmopolitan vibe make it a great affordable choice.
Our Hotel Pick: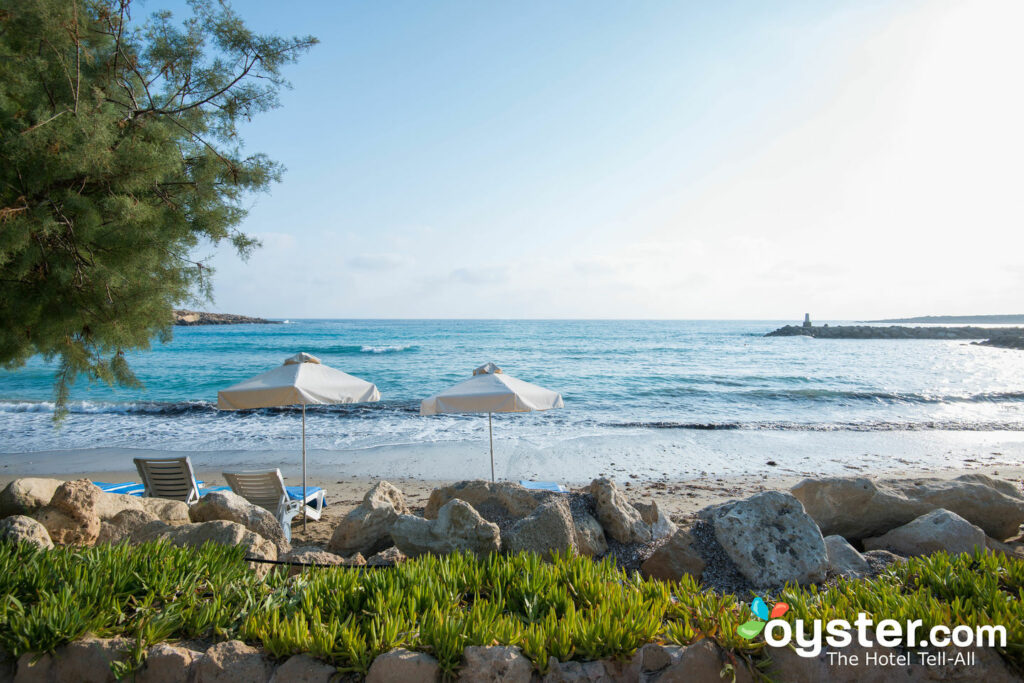 Sun, sea, and ancient culture awaits in the city of Paphos on the southwest coast of Cyprus. The fifth-cheapest European beach destination on the Post Office survey, Paphos can wow with its sandy beaches and welcoming Aegean Sea water. A UNESCO World Heritage site, the city is also dotted with the Greco-Roman remains of tombs, theaters, and fortresses within the Archaeological Park. Tasty restaurants, castles, monasteries, and the city's Old Town are also available to explore.
Our Hotel Pick: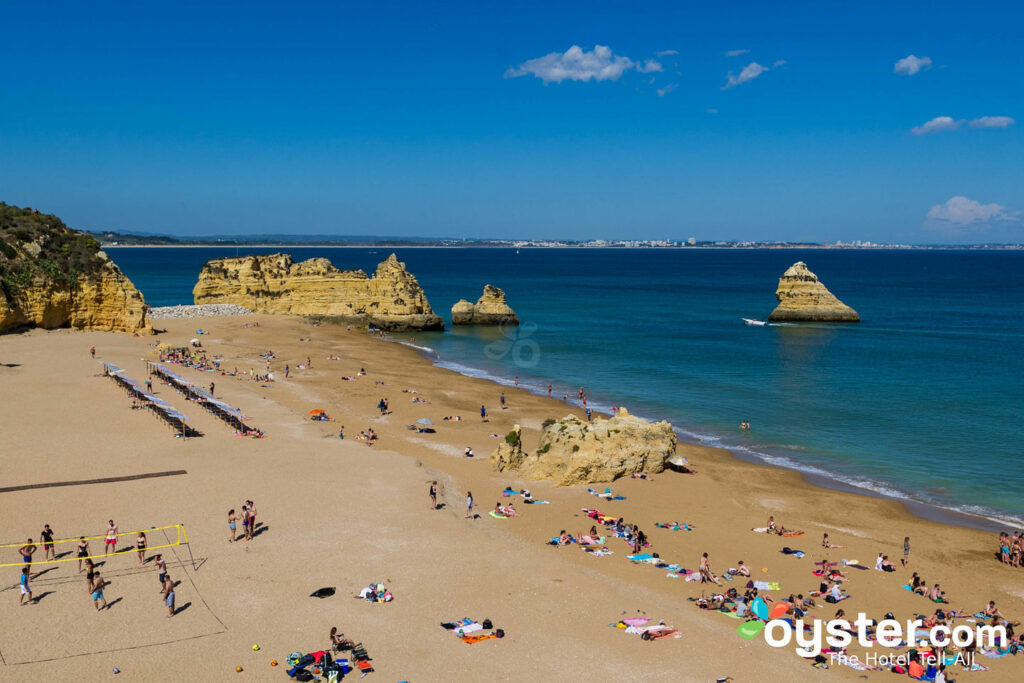 According to the Post Office's annual Holiday Costs Barometer, lunch and dinner for two, a beer, a coffee, a bottle of sunscreen, a bottle of water, and wine can cost a total of approximately (or $73). This is a small price to pay for a place that serves up at least 300 days of sunshine per year, surf-ready beaches, charming cobblestoned alleyways, and lively nightclubs and bars. Explore the dozens of charming, historic towns, or load up on architectural gems, including pre-colonial era churches and castles.
Our Hotel Pick:
It may no longer be Europe's undiscovered gem, but that's not to say there isn't value to be found in Croatia. Away from the capital and the exclusive islands, Porec feels like a trip back in time thanks to the architecture and rustic feel in its Old Town. Of course, Porec also has the types of resorts that draw crowds who would rather relax on a sandy beach than go out exploring. Using the same Holiday Costs Barometer, a day in Porec will cost two people about £79, (or approximately $100). This includes lunch and dinner for a couple, a beer, glass of wine, bottle of water, and sunscreen.
Our Hotel Pick:
If you had your heart set on a dream trip to the Amalfi Coast, but didn't have the cash to justify it, we have good news for you. The Puglia region of Italy is far less crowded with tourists, and a whole lot cheaper than the Amalfi Coast. What's more, the resort town of Otranto is near the beautiful city of Lecce, one of Italy's most underrated destinations for food and culture. While the main town of Otranto is filled with ancient stone buildings and glorious rock pools that are ready to be plunge into, it also has local beaches like the rustic Baia dei Turchi. Here, wild vegetation from the neighboring hills meets the beach with clear water. To fix your budget in as much as possible, you could opt for one of Otranto's all-inclusive hotel resorts like the Le Cale d'Otranto Beach Resort.
Our Hotel Pick:
No list of European beach destinations would be complete without at least one Greek island. Filled with sandy coves and quiet beaches nestled against limestone cliffs, the island of Cephalonia attracts visitors who are on the lookout for an affordable European beach break. First and foremost, it is one of the most wallet-friendly Greek islands (Crete is the only one more affordable). Secondly, while there are a myriad of resorts, the island is also full of small villages, rugged coastline walks, and hidden bays, providing visitors with plenty of inexpensive exploring. Many of the island's beaches are also free and accessible by foot via coastal paths. That said, tourists have a good chance of finding seclusion on Cephalonia — something they might not find on other Greek islands. While all-inclusive hotels are an option on the island, a three-course meal for two with wine in most tavernas will cost a couple approximately £42 (or $51).
Our Hotel Pick:
NOW WATCH: 7 Amazing, Surprisingly Affordable Beach Destinations Around the World
https://www.youtube.com/watch?v=RMVQDDpD1-c
You'll Also Like:
All products are independently selected by our writers and editors. If you buy something through our links, Oyster may earn an affiliate commission.