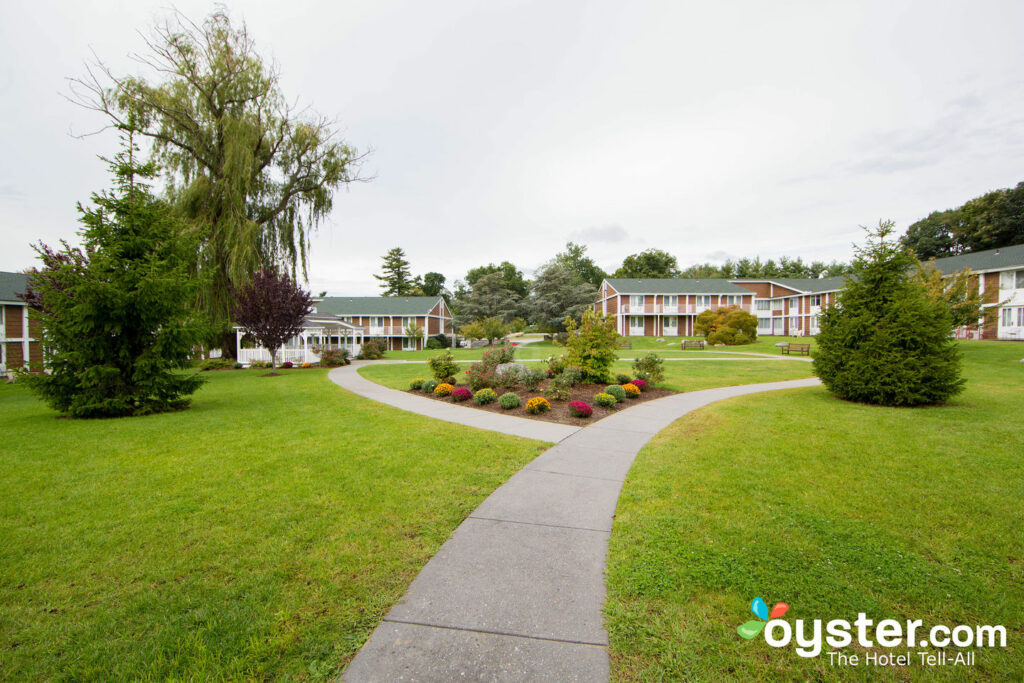 Stuck in the suburbs? Don't fret. The best adventures are in front of you. Thanks to weddings, extended family visits, and perhaps even a business trip you were (not so) lucky to land, you're bound to be headed to suburbia sooner or later. But just because you're far from the big city you wish you were really visiting doesn't mean your trip can't be a memorable one. Rent a car, chat up a few locals, and get ready to see the sites at these 9 destinations outside the major city limits. With so much to offer, you might even (purposely) plan another trip back.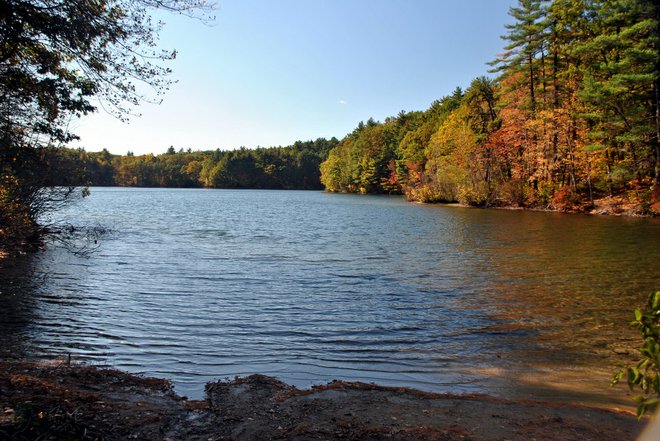 Concord (yes, as in Battles of Lexington and Concord fame) is a haven for history buffs. Start at the Minute Man National Historical Park, which tells the story of the American Revolution during guided ranger tours. Literary lovers should hightail it to Louisa May Alcott's Orchard House, where the beloved author penned "Little Women." Henry David Thoreau fans have the option of visiting Walden Pond, where he not only lived but was inspired to write his opus to nature, "Walden," as well as The Old Manse, where he, Emerson, and Hawthorne revolutionized American philosophy and literature.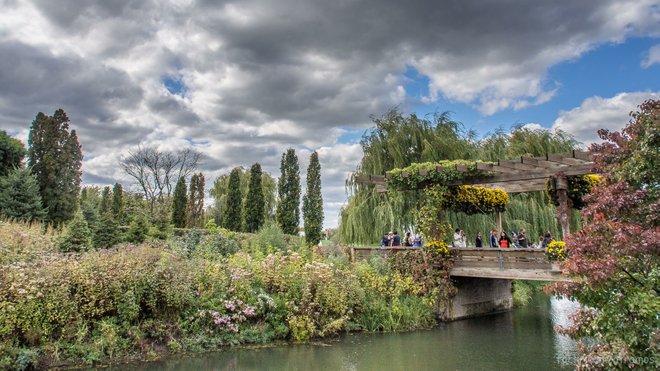 Bordering Lake Michigan, the northern suburbs of Chicago offer plenty of diversions, many of which can be accessed from the Metra train that runs from downtown Chicago to Kenosha. Visit the Chicago Botanic Garden to peruse dozens of plant collections inside and outside. Summer weekends feature the annual Garden Chefs Series, in which renowned chefs offer free cooking tutorials with garden-fresh ingredients. Bring home samples and recipes to impress future dinner party guests.
After the sun sets, walk down the Green Bay Trail to Ravinia Festival, where artists from all over the world (former acts have included Lady Gaga, Maroon 5, Aretha Franklin and Backstreet Boys) perform on the main stage. Tickets for seats in the pavilion and lawn can be purchased in advance or at the door. BYO picnic snacks and drinks or buy them on-site. Chairs, tables, blankets, and more are also available to rent or purchase, if you happen to be traveling sans supplies.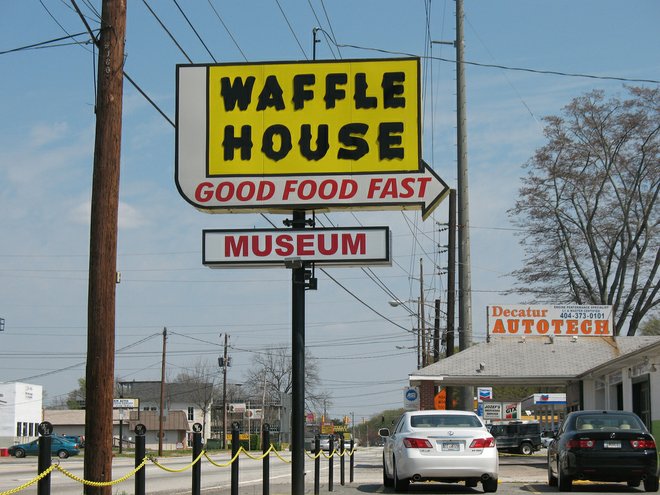 Embrace the nature in suburbia at the South Peachtree Creek Trail, which boasts two miles of walking paths (runners also welcome) surrounded by lush greenery at every turn. Then, treat yourself to homemade butterscotch brownie ice cream with bourbon-spiced pecans or fresh lavender brown sugar cookies at the old-fashioned Butter & Cream.
If you have a soft spot for Southern food, a trip to the kitschy Waffle House Museum is a must. Here, you'll find the site of the original Waffle House, complete with memorabilia and historical artifacts. Learn about the fast food chain's valuable contributions to American culture during free tours on Wednesdays and Thursdays. And although food isn't served at the museum, if you're lucky, you'll catch the Waffle House food truck doling out their famous hash browns nearby.
If you find yourself in Westchester, there's far more to do than shopping at the mall or grabbing the next Metro North train back to Manhattan. Tour the historic and extravagant Lyndhurst, a Gothic Revival mansion that was formerly owned by railroad magnate Jay Gould. Then, head down to Main Street to catch a show at the Tarrytown Music Hall. If you're still itching to shop, make a stop at Pretty Funny Vintage to browse previously-owned treasures including home decor, costume jewelry, clothing, and more.
Sleepy Hollow, which is the next town over, offers even more suburban diversions. October is obviously the best time to visit the spooky-sounding suburb, though there's plenty to do and see year-round. If it's ghosts that pique your interest, swing by the Sleepy Hollow Cemetery, the resting place of Elizabeth Arden, Andrew Carnegie, Washington Irving, and other notable names. For those seeking that connection to the city, bike or walk around the Old Croton Aqueduct Trail, where the aqueduct that historically provided New York City residents with its drinking water still stands.
If you're stuck out east (the Hamptons don't count), you'll have plenty to do. Old Westbury Gardens houses a historic mansion, brimming with antiques that are arguably more unique than ones you'd find in many of the city's thrift shops. In the warmer months, the outdoor gardens are also a perfect spot for impromptu (or planned) photo shoots.
Kids will appreciate Adventureland, the Hollywood famous amusement park that features roller coasters, water rides, and more. And of course, if you're staying near the water, beeline it to the beach. Nassau County's Long Beach and Suffolk County's Robert Moses State Park are packed on summer weekends — for good reason.
Skip the Gateway Arch and venture out to Laumeier Sculpture Park in Sunset Hills. The 105-acre outdoor museum and sculpture garden features an annual exhibition that's both colorful and inventive. This year's seasonal exhibit showcases sculptures from New Delhi-based artist Gigi Scaria, who was inspired by social mapping. Your own social networks will #loveit.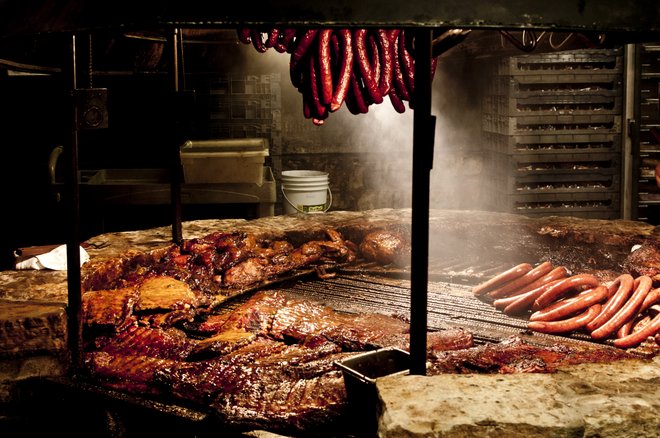 Wake up and smell the swimming hole at Dripping Springs' Hamilton Pool. Actually, if you can smell it, this may be a day declared unsafe for swimming (you can call beforehand to confirm the bacteria levels are safe for the day). Pack a snack and waterproof shoes for a short hike down to this magnificent natural pool (no cell service!). Alcohol is also allowed, as long as it's not in glass. It's a popular getaway for Austinites, so be sure to make reservations online.
Hopefully you swim up an appetite, because one of Austin's most beloved BBQ joints, Salt Lick, is in nearby Driftwood. This BYOB, cash-only spot offers a $25 per person family-style feast, including all-you-can-eat beef brisket, sausage, pork ribs, potato salad, cole slaw, and beans — all slathered in their signature sauce, which you can buy and enjoy long after you've left.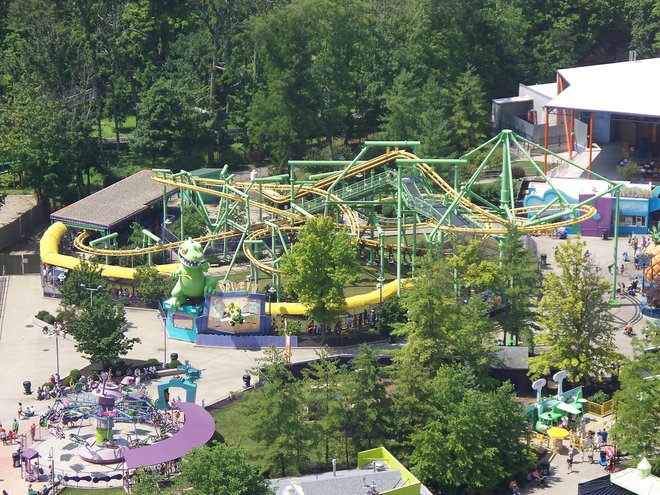 Known as Ohio's playground, there's plenty to keep you occupied outside of Cincinnati in Warren County. Home to both the Cincinnati Reds and Cincinnati Bengals, you can see major league sports here pretty much any time of the year.
In Mason, you'll find Kings Island, a 364-acre amusement and water park. Thrilling roller coasters, live entertainment, and more make this a must-visit for all-ages (P.S. alcohol is sold here, too).
Or, grab a map of the Ohio River Valley Wine Trail, a designated driver, and get ready to pretend like you're in Napa. Plan a stop or whole day visit at the family-owned Valley Vineyards, where you can tour the winery and brewery, drink as much as you desire, and enjoy weekend cookouts.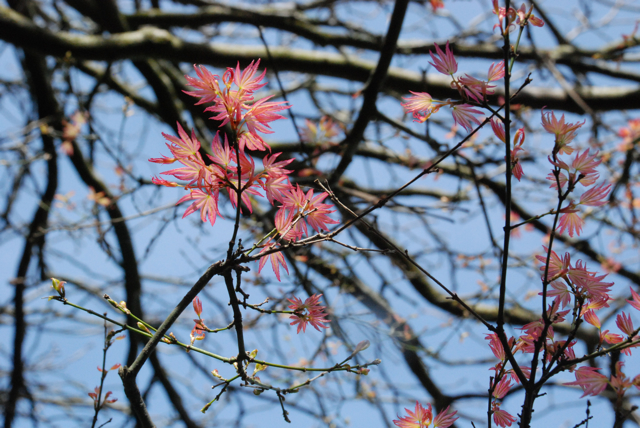 Located outside of San Francisco, this county is part of Silicon Valley, so yes, there's plenty of tech to guide you around the 'burbs. Spend a day in Central Park (New Yorkers aren't the only ones who get to have all the fun!) and enjoy the California sunshine. Across the street, relax in the Japanese Tea Garden (try catching a Koi feeding around lunchtime), then fill up on some Japanese food at the nearby Ramen Dojo or Ramen Parlor.
Despite the ongoing drought plaguing California, the Pulgas Water Temple, created by the San Francisco Water Department, is a gorgeous detour for a few quick pics.
And, if you happen to find yourself in the suburb of Atherton — currently one of the most expensive area codes in America — take a Hollywood Hills-style tour of the mansions.
Related Stories:
All products are independently selected by our writers and editors. If you buy something through our links, Oyster may earn an affiliate commission.