Earlier this year, Bermuda made global news by repealing the law that allows same-sex marriage. The move came as a surprise, both because it represented a step back in terms of LGBTQ rights, and also because it showed an ugly, less tolerant side of the island's culture. Still, LGBTQ travelers -- particularly those planning their honeymoon -- shouldn't let this news get them down. There are plenty of other places eager to scatter those rose petals in the honeymoon suite and celebrate all couples. Whether you're looking for an alternative to Bermuda, or you're simply scouting out ultra-romantic, LBGTQ-friendly places to bask in newlywed bliss, we've got you covered. Check out our seven picks below.
If you're hunting for an island paradise, there's no reason to bust out your passport. Hawaii has some of the most stunning beaches in the world, along with a beautiful welcoming spirit that's best summed up as "aloha." Surfing, hiking, and snorkeling will give you a chance to soak in the state's natural wonders, and travelers can also seek out cultural experiences like luaus, hula dancing, and ukulele performances. Hawaii has a thriving queer community (just witness Honolulu Pride), and the state legalized same-sex marriage in 2013. The only issue could be choosing which island is the best for you and your partner.
Our Hotel Pick: With a waterfront location, Prince Waikiki offers sunset views from every room.
Book Your Stay:
On the global stage, Spain has been waving the rainbow flag for years, and gay marriage was legalized here a full 10 years before it was in the United States. All of which makes España an oasis for LGBTQ lovebirds. Those looking for a fun-in-the-sun beachy getaway should head to the Balearic Islands. Yes, Ibiza is more suited for the party-till-dawn set than those on romantic getaways. But the quieter islands of Formentera and Minorca give plenty of places to kick back in tranquility. Culture vultures could also debate between Madrid and Barcelona, although Madrid's gay neighborhood, Chueca, might sway travelers to the former.
Our Hotel Pick: The intimate Hotel Casbah Formentera has a pine-forest setting, just a 10-minute walk to the beach.
Book Your Stay:
Way out on the tip of Cape Cod's curlicue tail, Provincetown (a.k.a. P-Town) has been a gay refuge since the roaring '20s. Its streets are lined with LGBTQ-oriented bars, restaurants, shops (art galleries galore), and performance venues. (The drag performers here are in a league of their own.) Sweet little seaside cottages line every street, giving a strong New England flavor, and the beach itself is also never far away, offering calm, warm waters tucked inside Cape Cod Bay. It's also worth noting that Massachusetts was the very first state to legalize gay marriage back in 2003, giving yet another reason to honeymoon on the Cape.
Our Hotel Pick: The adults-only Red Inn provides gorgeous waterfront views and even fireplaces in some rooms.
Book Your Stay:
Napa is widely considered California's capital of romance, with good reason. It's a region made for wining and dining your beloved, thanks to restaurants like The French Laundry and wineries like Clos du Val. Along with winery tours and restaurant bookings, honeymooners can indulge in some of the area's top spas (couples' massage, anyone?), picnics, and even hot-air balloon rides. Due to its proximity to San Francisco (still the U.S. city with the highest rate of LGBTQ residents), Napa gets plenty of same-sex honeymooners, so you'll be in great company.
Our Hotel Pick: With whirlpool tubs for two, working fireplaces, and canopy beds, rooms at Milliken Creek Inn and Spa are outlandishly romantic.
Book Your Stay: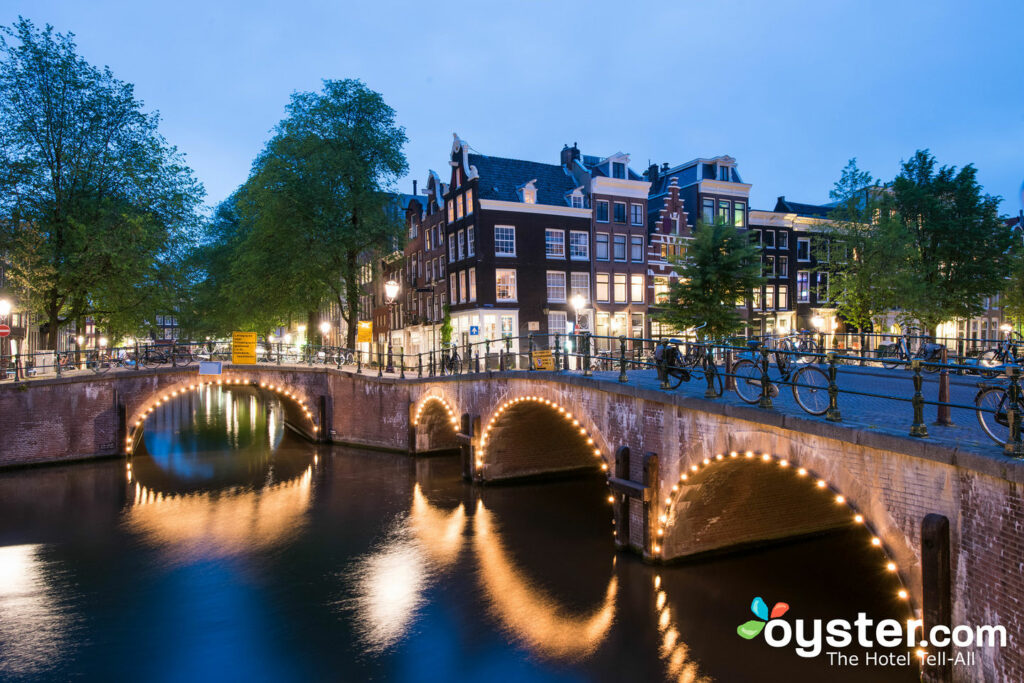 Today, plenty of countries have legalized same-sex marriage, but the Netherlands is the O.G. — the first nation on the planet to embrace the rally cry of "love is love." Since 2001, gay couples have been able to marry here, which just reflects the Netherlands' embrace of LGBTQ people as an essential part of their country. As a result, Amsterdam has become one of the premier cities for queer culture, with dozens of gay bars and clubs proudly waving the rainbow flag all along Reguliersdwarsstraat (the main LGBTQ street in Amsterdam). While there's certainly a thriving nightlife scene, there's also a softer, more romantic side to the city, found along the charming canals and in cute-as-a-button town houses. Don't forget to buy your sweetheart tulips!
Our Hotel Pick: The darling Boogaard's Bed and Breakfast has candle-lit common spaces and rooms with fireplaces.
Book Your Stay: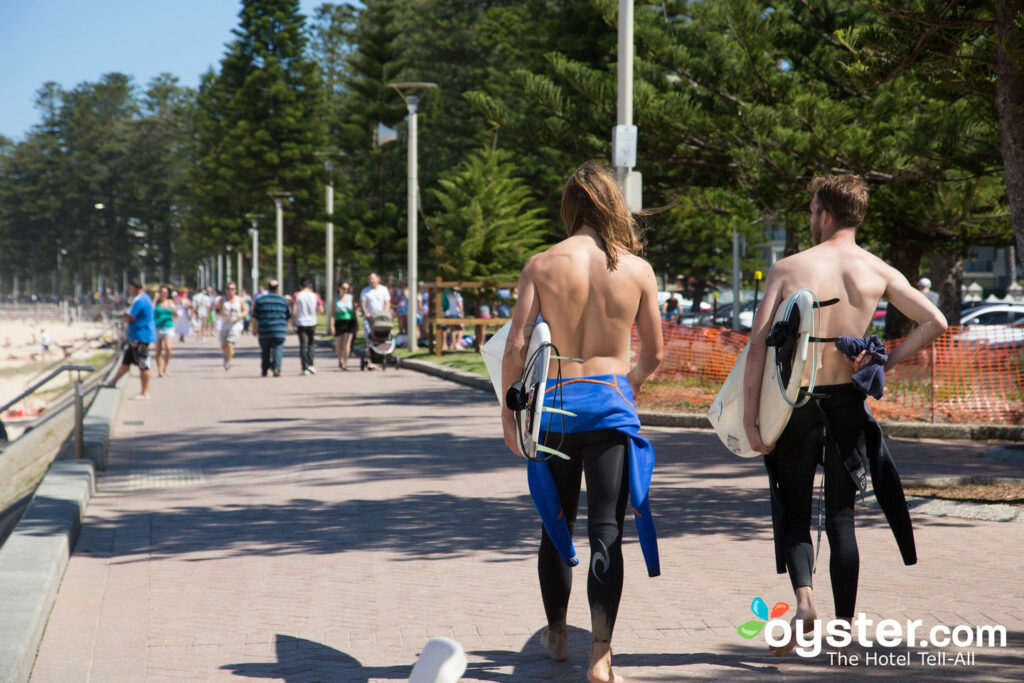 Calling Sydney a gay-friendly city is a laughable understatement. The city has hosted its massive Gay and Lesbian Mardi Gras — a riotous multi-day party where every rhinestone, feather, and rainbow-colored wig is called into duty to celebrate on a global scale –since the 1970s. But for honeymooners, Sydney offers far more than just a boisterous pride week. Gorgeous beaches and clifftop walks are all within city limits, while an international arts scene, including the famed Sydney Opera House, provides cultural diversions. Sydney also boasts an incredible food scene, and no visit is complete without a foodie crawl through Chinatown. Warm weather year-round makes this a great winter honeymoon spot.
Our Hotel Pick: With a historic wharf location and industrial-chic rooms, Ovolo Woolloomooloo is memorable for more than just its name.
Book Your Stay: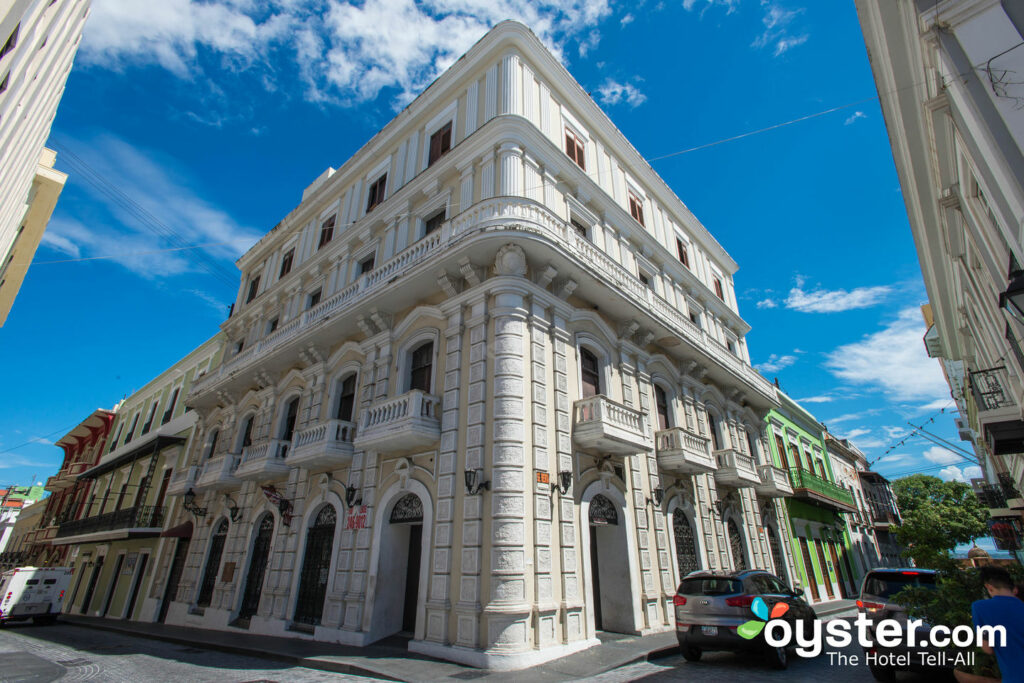 As Jamaica and the Bahamas demonstrate, the Caribbean isn't always the safest spot for LGBTQ travelers. (Time magazine actually dubbed Jamaica "the most homophobic place on earth.") But if you have your heart set on a Caribbean getaway with your new spouse, don't fret. Puerto Rico can provide an excellent alternative. Out Now Global's LGBT2020 survey even placed it in the top 10 destinations for queer travelers. Most of the scene centers on San Juan, which is loaded with gay-friendly restaurants, bars, and clubs. (A night of salsa dancing is a must.) Vieques, on the other hand, is a little island sanctuary eight miles away from Puerto Rico's mainland, and it offers more tranquility and a quieter beach scene.
Our Hotel Pick: Condado Vanderbilt Hotel, a four-and-a-half-pearl hotel located in San Juan's vibrant Condado district, has direct access to the beach. Designed by the same architectural firm responsible for New York's Grand Central Station, the property also has two picturesque pools — one with infinity ledge and ocean views.
Book Your Stay:
NOW WATCH: 7 Best Honeymoon Destinations for LGBTQ Couples
https://www.youtube.com/watch?v=O1RxeU5Atio
You'll Also Like:
All products are independently selected by our writers and editors. If you buy something through our links, Oyster may earn an affiliate commission.