Spectre comes out in less than a month, and to celebrate we've taken a walk down double-oh seven lane. During our wandering, we've discovered that -- just like us -- Bond has a thing for traveling, and particularly, staying at ultra-luxe hotels. Whether it's where the character was born or where the infamous "shaken, not stirred" line originated, the debonair crime fighter has left his mark on some of our favorite spots around the globe.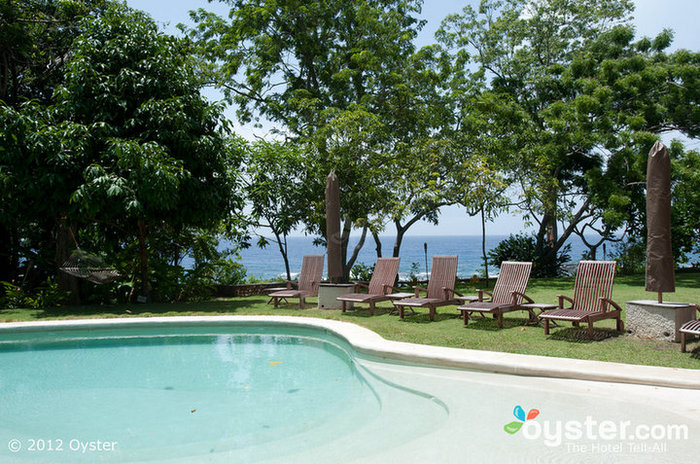 Why 007 loves it: The GoldenEye Hotel is where it all started. Reopened in 2010 after a $50 million renovation, this Jamaican hotspot is the former residence of Ian Fleming, who came up with his famous character on the property's lush grounds. Every year, the scribe spent several months in his ocean-side villa, writing all 14 of his famous tales of the sleek and sophisticated spy. When Rock and Roll Hall of Famer Chris Blackwell bought the property in the 1980s, he realized the appeal of the historic estate as well as its untouched surroundings and converted it into a resort.
Why 007 loves it: Speaking of Goldfinger, the original film starring Sean Connery featured many scenes that took place at this gorgeous resort in Miami. And even though the hotel has changed significantly since the film's release in 1964, it's still as luxe and glamorous. After its $1 billion facelift in 2008, the Fontainebleau's 1,504 rooms, nine pools, phenomenal spa and over-the-top design are hard to top.
Bond-Approved Hotel #3: Dukes Hotel, London
Why 007 loves it: Dukes Hotel plays a huge role in Bond history. After all, the on-site bar inspired the classic Bond phrase, "Shaken, not stirred." Fleming frequented the bar, known for its martinis, back in the day and today locals and tourists flock to the posh spot. It features a strict dress code — not surprisingly, as 007 always dresses to kill. And the hotel has plenty of other luxe amenities that Bond would approve of, including a cognac and cigar garden, a classic drawing room where afternoon tea is served, and gorgeous rooms.
Why 007 loves it: Though it's hard not to love us some Sean Connery, we're a sucker for Daniel Craig and the franchise's most recent films, including the 2006 remake of Casino Royale, in which Craig premiered. Numerous scenes were filmed at the luxe One&Only Ocean Club, where the sexy spy played an intense round of poker, seduced an enemy's lover, and of course, ordered up a martini. Bringing tranquility to otherwise-crowded Paradise Island, the 105-room resort's personal butlers, beautiful pools, and restaurant from Jean-Georges make it one of the Caribbean's best hotels.
RELATED LINKS:
All products are independently selected by our writers and editors. If you buy something through our links, Oyster may earn an affiliate commission.