Stunning vistas, dramatic waterfalls, imposing volcanoes, vibrant culture and beaches that go on for miles: Hawaii is a place that dreams are made of. To help you see all that Hawaii has to offer, we've compiled a list of can't-miss attractions on Maui, Oahu, and Kauai, paired with recommendations of some of our favorite nearby hotels. Ready to start your Hawaiian adventure? Dive in!
Do: Watch a Ceremonial Cliff Dive (Maui)

Black Rock, an eroded cinder cone sacred to ancient Hawaiians on Kaanapali Beach, is the site of daily sunset cliff dives. A man dressed in a traditional loincloth lights torches on the rock, offers a lei to the Hawaiian gods above, and dives into the water below as a reenactment of the dive taken by the last chief of Maui.
Stay: The Sheraton Maui
The Sheraton Maui, a 508-room resort with spacious rooms, a big pool, and a full spa, arranges the daily ceremony, and guests of the resort can watch (and photograph) the cliff diver as he lights Tiki torches on the hotel grounds on his way to rock.
Do: Swim with dolphins (Oahu)

It would be a shame to come to Hawaii without swimming alongside some of the world's most playful creatures. Dolphin Quest at the Kahala Hotel and Resort is the only place on Oahu where you can do just that, so get ready to rub their rubbery skin and even pose for a kiss. Prices start at $125 per person.
Stay: The Kahala Hotel and Resort
A celebrity retreat since 1964, the family-friendly Kahala is quite possibly the best hotel on Oahu. With four superb restaurants, a quasi-private beach, pristine, beautiful rooms, and the only swim-with-dolphins experience on the island, the Kahala is hard to beat.
Do: Drive Hana Highway (Maui)
Hana Highway on Maui's undeveloped Eastern Coast is the island's most scenic drive, dotted with waterfalls, hidden beaches, and natural pools. It's the perfect place to get lost among Maui's natural wonders — but be careful not to get lost in the literal sense: The highway is notoriously difficult to navigate, with some 600 turns and 57 one-lane bridges.
Stay: Hotel Hana-Maui
To truly experience Maui's lush, secluded east coast, consider staying at the Hotel Hana-Maui, which delivers rustic luxury overlooking Hana Bay. It offers incredible service, a top spa, excellent food, a long list of stuff to do, and only 77 rooms on acres of uncrowded property. The rooms are large, clean, sleekly furnished — and stripped of TVs, clocks, and radios.
Do: Attend a traditional Luau (Oahu, Maui and Kauai)

The Fia Fia luau at the Ko Olina Marriott on Oahu, which features Chief Sielu Avea, one of the world's most famous fire dancers (he has appeared on a number of TV shows including Oprah and The Tonight Show) is excellent. For great performances and food, we also recommend the Old Lahaina Luau (Maui); the Polynesian Cultural Center luau (Oahu); and the Grand Hyatt Kauai's luau (Kauai).
Stay: Marriott's Ko Olina Beach Club

To catch Chief Sielu Avea's famous fire dancing at the Tuesday Fia Fia luau, stay at Marriott's Ko Olina Beach Club, a family-friendly time-share resort with three pools, seven Jacuzzis, and a top golf course. For the Polynesian Cultural Center luau on the north coast, stay at the nearby Turtle Bay Resort. On Kuaui, stay at the Grand Hyatt Kauai, a luxury resort with large, tasteful rooms, immaculate grounds, and high-end restaurants, where one of the island's best luaus is held. The Old Lahaina luau on Maui is easily accessible by car from hotels in Lahiana and Kaanapali.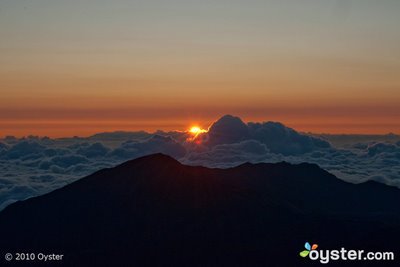 Do: Watch a sunrise at Haleakala National Park (Maui)
The name Haleakala means "House of the Sun" in Hawaiian, and legend has it that the god Maui hid the sun here to extend the day. The incredible sunrises over Haleakala Crater are proof that legends start for a reason — it's easy to believe that this is indeed the house of the sun.
Stay: Maui Coast Hotel
It's going to be a long drive to Haleakala National Park no matter where you stay, but you can shave off a half hour or so of driving time by staying at the Maui Coast Hotel in Kihei, which is about an hour and forty minutes away. A great value pick for Maui's South Shore, the 265-room Maui Coast has clean rooms, tennis courts that stay open late, free laundry facilities, and a fun poolside bar with live music at night.
Do: Visit Pearl Harbor (Oahu)

For some fascinating (and somber) history, head to Pearl Harbor, where over 2,000 people lost their lives and America was thrust into the second world war. Historical sites include The USS Arizona Memorial, the USS Oklahoma Memorial, the Battleship Missouri Memorial, the USS Bowfin Submarine Museum & Park, and the Pacific Aviation Museum.
Stay: Grand Waikikian by Hilton Grand Vacations Club
This excellent, kid-friendly property is only a 20-minute drive from Pearl Harbor. Opened in December 2008, the Grand Waikikian's time-share condo units are chock full of new luxury amenities, including high-end kitchens, soaking tubs, Bosch washers and dryers, and flat-screen TVs with surround sound. Plus guests have access to the family-friendly features and entertainment at the adjacent Hilton Hawaiian Village resort. The combination makes this one of the best family options in Waikiki.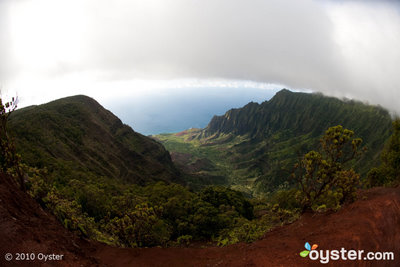 Do: Visit Waimea Canyon (Kauai)
The 10-mile-long Waimea Canyon is the largest canyon in the Pacific, and one of the most jaw-droppingly beautiful natural wonders on any of the Hawaiian islands.
Stay: Whaler's Cove
If you like the beautiful views at Waimea Canyon State Park, you'll love Whaler's Cove, which offers stunning views of the Pacific from the balconies of all 39 of its luxury condo units. It's a 50-minute drive away (but that's about as close as you're going to get).
Do: Go Snorkeling (Maui)
Maui has some of Hawaii's best snorkeling anywhere, with sea turtles and colorful fish galore. The area around Black Rock on Kaanapali Beach is known for its snorkeling and is easily accessible, and Molokini Crater makes a great half day snorkeling trip.
Stay: Royal Lahaina Resort
The family-owned Royal Lahaina has what the Kaanapali mega-resorts lack — a quiet, isolated beachfront. Fewer crowds make for great snorkeling right in front of the hotel: The water is so clear that you can see turtles and stingrays from as far up as the 12th floor of the hotel tower. And the popular snorkeling destination Black Rock is just a five-minute stroll down the beach. The hotel's amenities — just three small pools, a nightly luau, and an 11-court tennis facility — don't rival those at the mega-resorts, but this is still a great pick for peace and relaxation. If you'd rather be close to Molokini Crater, consider hotels in Wailea, like the Grand Wailea Resort and Spa.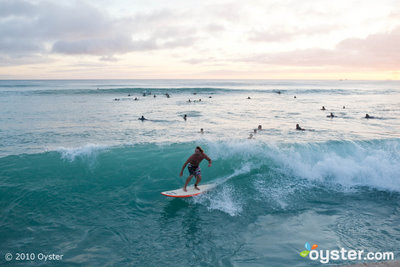 Do: Learn to Surf (Oahu)
The relatively gentle waves at Waikiki Beach, and the abundance of lifeguards, make it a great place to learn how to surf — and considering Duke Kahanamoku invented surfing here, you could hardly pick a more appropriate spot. Head to the respected Hans Hedemann Surf School on Waikiki Beach for lessons.
Stay: The Aston Waikiki Beach Hotel
The Atson Waikiki Beach Hotel offers affordable rates and an excellent location right across the street from the family-friendly Kuhio section of Waikiki Beach, where Hans Hedemann is located. Back in the room, guests will find fun tropical decor, flat-screen TVs, and in most cases an ocean view.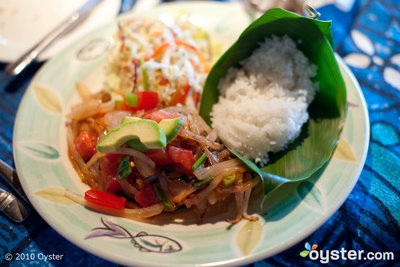 Do: Eat at Mama's Fish House (Maui)
Mama's Fish House in Paia is an island institution that's been dishing up fresh seafood and stunning ocean views since 1973. It's pricey, but worth the splurge, and reservations are essential.
Stay: The Ritz-Carlton Kapalua
The isolated, locals-beloved Mama's is about an hour from the Ritz-Carlton Kapalua, another great place for a splurge, with up-to-date rooms, top-notch dining, a brand-new spa, polished service, and beautifully landscaped grounds of national park proportions.
Do: Hike to Hanakapiai Falls (Kauai)
This strenuous hike on the Na Pali Coast is eight miles round trip, but worth it. After the first leg of the journey, you'll get to cool off in a natural pool beneath the 100-foot-high Hanakapiai Falls.
Stay: Hanalei Colony Resort
Only a few minutes drive from the trail head, Hanalei Colony offers easy hiking access and rare oceanfront views on the breathtaking Na Pali Coast. The pool's small, housekeeping only comes every third day, and there's little for breakfast other than bagels. But the 48 two-bedroom condos with full kitchens are worth the downsized features.
Do: Ride the Sugarcane Train (Maui)

The Sugarcane Train travels six miles from historic Lahaina, the island's busiest town, to Kaanapali. With stunning views of the ocean and mountains, and a guide pointing out sites of interest along the way, it's a great introduction to the island.
Stay: Westin Kaanapali Ocean Resort Villas
Not your typical time-share, this multifaceted Kaanapali resort features amenities that rival the area's mid- to high-end hotel chains — fitness center, kids' club — along with massive, stylish units and an atmosphere heavily geared to families. It's only a few minutes from Puukolii Station, where the Sugar Cane Train boards.
All products are independently selected by our writers and editors. If you buy something through our links, Oyster may earn an affiliate commission.