Green-space walking. Ecotherapy. Forest medicine. New-age-y as these terms may sound, they are all based on a simple concept: that getting out in nature is really, really good for you. Forest bathing -- a fancy phrase for walking through the woods -- is based on the Japanese practice of shinrin-yoku, which translates to "taking in the forest atmosphere." "It's as simple as going to the woods, focusing on your surroundings, and letting nature heal you," says Tara Mackey, author of "" and blog. "The benefits include improved mood, reduced stress, and more energy." Joshua Heath, a certified forest bathing guide in rural Pennsylvania, agrees, saying "studies have shown that it can improve heart rate and respiratory function. But the biggest benefit is the stress-relieving reward of slowing down and spending intentional time in nature."
Forest bathing has become something of a wellness phenom in the past few years. "It's striking how fast forest bathing has taken off," says Beth McGroarty, research director at Global Wellness Institute, the think-tank sister organization to SpaFinder, which identified forest bathing as one of the top wellness trends of 2015. "It's now offered at more parks and resorts than ever before." These guided forest walks aren't hard-core endurance hikes, but rather immersive, meditative walks meant to calm the nervous system and boost mind-body awareness. Want to dip a toe into the forest-bathing movement? Here are five gorgeous nature resorts to consider.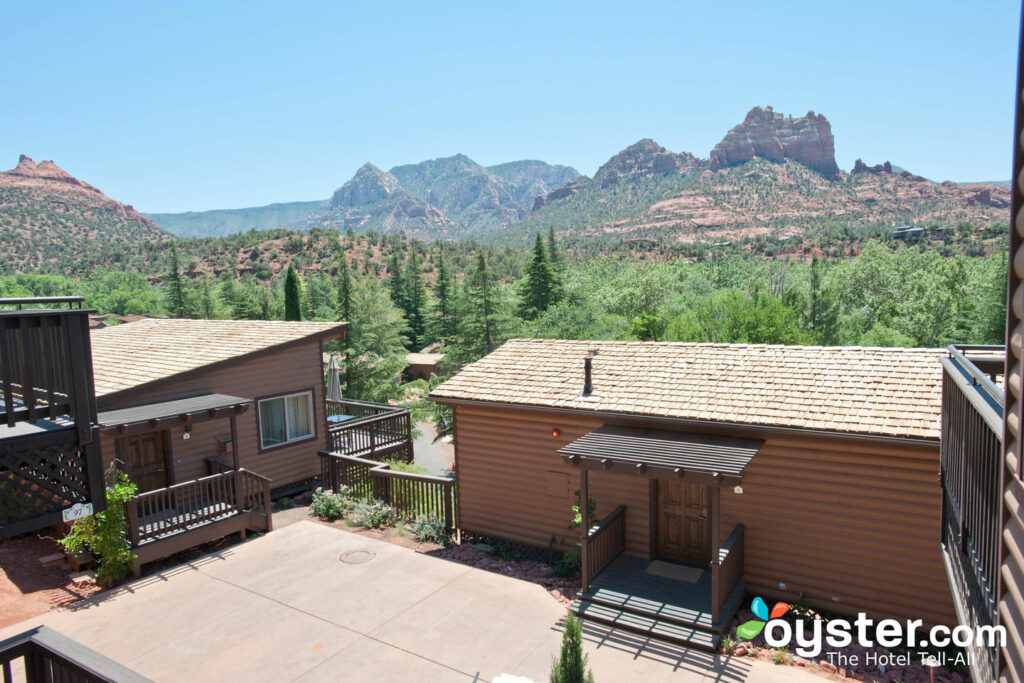 Sedona's soaring red rocks — the star of the area's beautiful desert-meets-forest scenery — form the backdrop for boutique inn L'Auberge de Sedona. The luxury resort just may have one of the most stunning natural settings in the Southwest, and it makes the most of the outdoors with a full roster of alfresco activities, like stargazing, bird-watching, and forest bathing. Free hour-long forest-bathing excursions are held on the property every week, but private or small-group sessions can also be arranged. And don't worry about overheating: thanks to its high elevation and the surrounding Ponderosa pines, Sedona's temperatures are cooler than those of other Arizona destinations like, Scottsdale.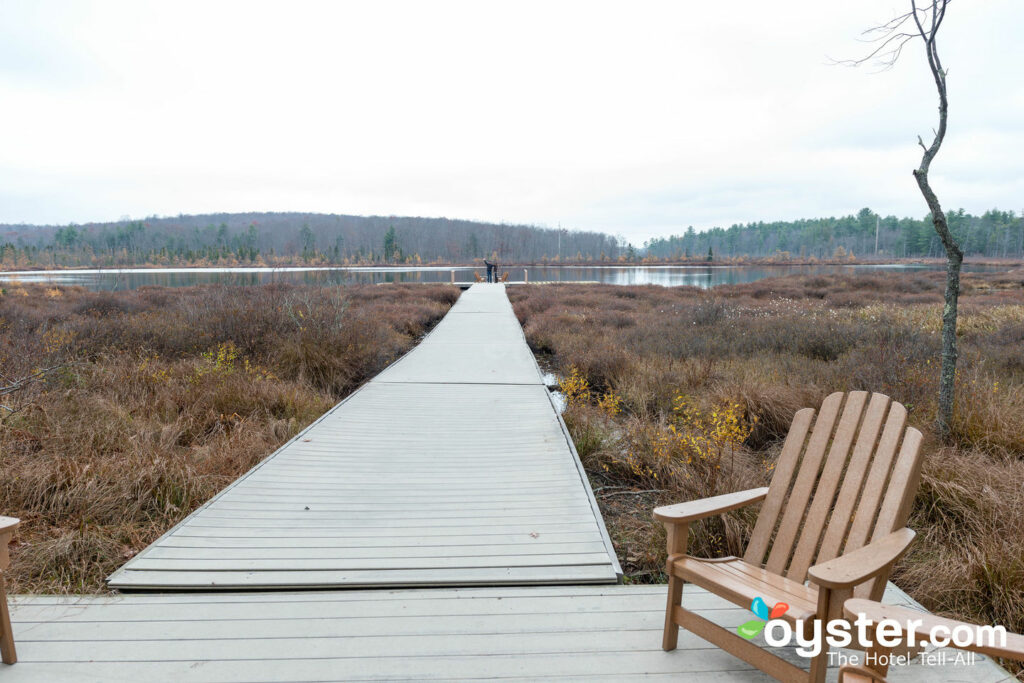 Deep in the Poconos, the upscale Lodge at Woodloch features five miles of nature trails (both paved and unpaved) throughout its more than 400 acres of woodland property. The lodge introduced its Forest Bathing Exploration Program in 2013. "In my research, when they launched their explicit forest-bathing experiences, they became the first resort to bring forest bathing to the U.S.," says McGroarty. Now, the retreat offers free weekly sessions led by staff members newly certified by the Association of Nature & Forest Therapy (a leading forest-bathing certification program, with training courses that are reportedly "most often sold out and have a waiting list," according to McGroarty).
Heath, the lodge's Outdoor Adventure Manager, explains that each of the lodge's guides "have a totally different approach. Our meditation instructor's walks might be more quiet and contemplative than mine. Our naturalist points out edible plants, medicinal herbs, and healing trees along the way. But we all always end each walk with a tea made from plants, flowers, herbs, and tree leaves that we have gathered along the trail (and that have been pre-identified as safe, of course). We all combine education — about our natural surroundings and about the philosophy of forest bathing — with quiet, intentional, slow time in the woods." Afterward, guests can preserve the forest-induced Zen in Woodloch's orchard, several gardens (including bee and butterfly gardens), or while curled up in an Adirondack chair along the 15-acre private lake.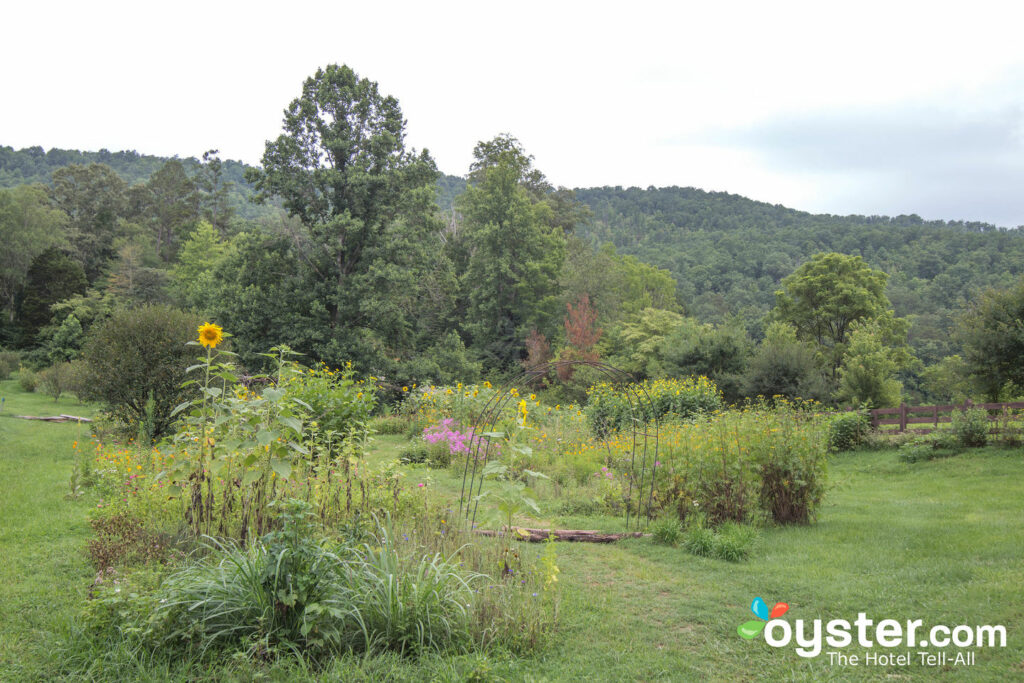 Off a quiet rural road, Blackberry Farm sits on 4,200 acres of gorgeous pastures and woods in the Great Smoky Mountains. The secluded farm hotel's Deep Healing Woods activities — including high-intensity hikes and runs, forest yoga, and meditation — are based on the principles of shinrin-yoku and allow nature lovers to immerse themselves in the beauty of the Appalachians. "Obviously, American resorts have been featuring forest hikes and walks forever, but resorts that specifically offer 'forest bathing' programs and experiences (using that terminology) are quite new," says McGroarty. "Blackberry Farm opened Wellhouse in mid-2014; it's a comprehensive spa and wellness center with a specific focus on Japanese forest bathing."
4. Mohonk Mountain Resort, Upstate New York
The historic Upstate New York mountain resort offers a program of nature activities as extensive as its 280 acres of pristine forested grounds, including reflective walks that encourage meditation, mindfulness, in-the-moment-ness, and an all-senses-on-board appreciation of the surrounding nature. "Forest bathing is different from fitness-oriented hiking in that it is not about the workout," says McGroarty. "It is about unplugging, slowing down, moving through the forest with your mind and senses open — engaging with everything from the sounds to the smells."
Overlooking Bassenthwaite Lake on 400 acres of deer park and wood, the elegant Armathwaite Hall in England's Lake District offers breathtaking views of water and rural countryside. It's next-level idyllic. The hotel offers a two-night forest bathing spa package, which includes free rein of the spa (indoor pool, sauna, steam room, fitness center, and more) and private, yoga-master-guided sessions on deep breathing and forest bathing. "Forest bathing reminds us where we came from and who we really are," says Mackey. "Humans are nomads. We traveled through forests for thousands of years. It feels natural to us."
Related Links:
All products are independently selected by our writers and editors. If you buy something through our links, Oyster may earn an affiliate commission.