We doubt Bob Dylan sang "The Times They Are A-Changin" with Cuba in mind, but indeed relations between the U.S. and this storied Caribbean country are very much a-changin, with restrictions continuing to lift as relations thaw. But just because things have improved doesn't mean travel to Cuba has become easy exactly. It's still one of the only countries neighboring the U.S. that requires a visa, and U.S. citizens must travel under one of our government's approved reasons.
If you're itching to go -- and you should be, considering the music, the food, and the general safety of the place -- here's the lowdown on how to get there.
All the Legit Reasons to Go to Cuba
Thanks to the embargo against Cuba, the U.S. Department of Treasury, Office of Foreign Assets Control (OFAC) restricts travel to this country. But there are 12 reasons that a U.S. citizen can legitimately travel to Cuba. They cover family visits, journalistic activity, religious activities, humanitarian projects, and education, among others. What's not on the list: tourism. And that might be surprising, especially if you already know someone that has traveled over as a tourist. What's their secret? Usually, it's about broadening the definition of education. According to Tom Popper, President of InsightCuba, a tour group that has been bringing U.S. citizens to Cuba since 2000, "most [of the reasons] are very narrow in scope with the exception of the people-to-people license, which falls under the educational activities category," he says.
Plenty of People-to-People Action
So what is people-to-people exactly? In short it's a cultural exchange. And if that sounds broad, it is. People-to-people really boils down to spending time, learning, and absorbing Cuban culture and knowledge from its citizens, whether that's artists, builders, chefs, doctors, clergy, or others. Just note, when you're traveling over on a people-to-people trip, you can't skip out on activities to go sun yourself on the beach. "According to the regulations, full participation in the tour is required," Popper says. "Self-directed activities are not permitted." But don't see this as a limitation; think of it as an insider pass. "People-to-people travel is more than just a category of legal travel to Cuba. It's an in depth way to see a country and experience its culture and the people that most tourists will never see," Popper says. In the case of InsightCuba, that can include interviews with artists and musicians or VIP tours of music schools.
If you're not the tour-group type, know you can make these arrangements for just your family, or even a couple. "Groups as small as two are arranged frequently," Popper says. And traveling over with an organization like InsightCuba allows you to skip the red tape associated with securing your travel papers. "Guests that register on any one of our tours are automatically granted permission to travel with InsightCuba under the general license," Popper says.
Prepping Press Credentials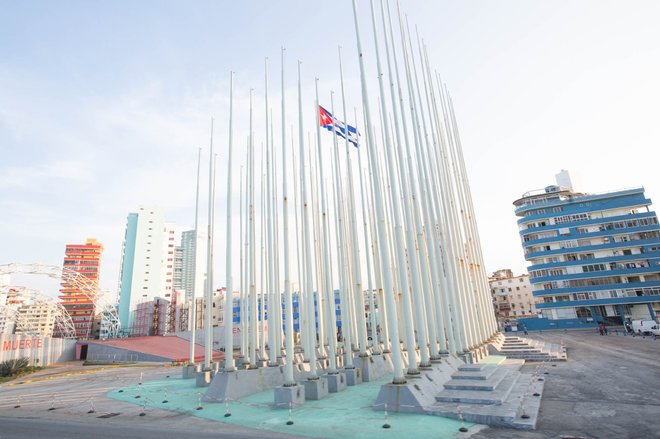 For the journalists out there, if you're pursuing a press visa, you must reach out to the Cuban Consulate. Tour providers cannot assist with these. There is some hoop jumping and paperwork involved, so some journalists choose to travel using other visas. (On our trip to Cuba, there was a food writer traveling with an educational visa to report for a major women's magazine.) Just be aware that entering Cuba as a journalist with the wrong visa is technically illegal, and carrying any equipment that identifies you as press is a tipoff that you're not exactly coming to simply tour the country. "Business Insider" reporters found that out the hard way when they came into the country last June with the wrong visa and no permission for microphones or camera equipment.
When we went last November to cover Cuban hotels for Oyster, our team of four (two editors and two photographers) obtained press visas. But the process was lengthy and meandering. The Cuban Consulate's main number went to voicemail on every occasion we called, and every extension we tried went unanswered. We also proceeded to try no less than nine emails, most of which bounced back or went unanswered. Finally one of our emails led us to the press contact email at the Consulate. From there, we went through an application process of submitting a formal letter from our company giving the exact dates of travel and our specific goals while we were in Cuba, copies of our passports, and resumes for all involved. The Cuban Consulate in turn submitted this paperwork to the International Press Center in Cuba for approval, a process that takes an estimated 21 days. (Ours took 20 days.) Once it was approved, we sent in a money order and FedEx envelopes to obtain the paperwork. This paperwork allowed us to enter the country, but the final step was appearing at the Press Center in person on our first day in the country to answer some basic questions about our time there and obtain a laminated press pass.
It's worth noting that the most grueling part of the process was simply tracking down a contact, which took several weeks. And another thing worth mentioning is once we obtained our press pass, we were never asked to show it or use it again. Of course, if our reporting involved interviewing new contacts or government officials, it's possible we would have been asked for credentials.
All in the Family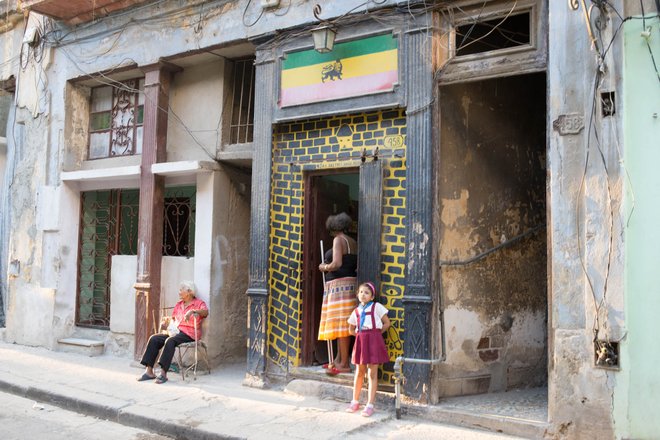 One of the most heartwarming aspects of thawing relations between Cuba and U.S. is families that have been divided now have an easier time seeing each other. Visiting family is the first reason among the 12 reasons, and it accounts for quite a bit of U.S.-to-Cuba travel. Again, like press visas, tour companies cannot assist in arranging the credentials for these trips. But on the bright side, the definition of family is quite large and extends to visiting a person related to you "by blood, marriage, or adoption, who is no more than three generations removed." So if you're interest in exploring your Cuban roots that go back to your grandparents, it's possible to come over. Travelers looking to obtain these credentials should consult the resource center for the U.S. Department of Treasury, Office of Foreign Assets Control and pursue the appropriate license.
Final Pointers for Cuba Travel
Once you have your paperwork in order, don't forget these final tips:
Book your hotel room far in advance. The demand for hotel rooms is high, and the supply is comparatively low, so nab that reservation as soon as you can. U.S. Travelers often need a voucher from a sanctioned tour group to stay at a Cuban hotel. If you're not traveling with one, you can also consider a Casa Particulares through Airbnb.
Always, always bring plenty of cash. "Despite promises that under the new Obama rules, U.S. card holders would be able to swipe their MasterCard, Visa, and American Express on the island, they still do not work," Popper says.
Print out all your maps. Wi-Fi is still a rarity in Cuba, and the places that do have it can be expensive. You will not have access to Google maps the way you would on other trips. (You can also download apps that work with GPS and don't require Wi-Fi, but again, download that before you go.)
Now, take a tour through Cuba.
https://www.youtube.com/watch?v=QJu3bxcr3yk
Related Links:
All products are independently selected by our writers and editors. If you buy something through our links, Oyster may earn an affiliate commission.