Last year, Bloomberg published a list of the world's most expensive hotel cities and we were fairly surprised that San Francisco took the number one spot, even though we did know it's one of the world's most expensive cities to live in. As New Yorkers, paying some of the largest rents for the smallest spaces, we are obsessed with finding out what kind of space you get for your money -- and that applies to hotels too. So we've taken a look at 10 cities around the world and compared prices to see what you can get with $100 or less to spend each night. Let's just say, we are practicing saying om suastiastu.
Considering that San Francisco holds the top spot as the most expensive hotel city in the world, it's not much of a shock that we had some trouble finding a decent place for $100/night over our selected weekend in May. So, we decided to start with number two on the list: Geneva, Switzerland, and then added in a few of our favorite spots around the globe for good measure.
Are you surprised by any of the deals or not-such-a-deals? Let us know in the comments!
Rocking up to Geneva with a budget of $100 or less a night for lodging isn't hopeless, though your options are limited. We found a spot — at a hostel, not a hotel — for $95/night. The good news is that you'll be able to snag your own private simple but stylish room, complete with a single bed, writing desk, and toiletries. The bad news is that you'll be sharing a bathroom. But we think that's a small price to pay for such a bargain stay in the world's second most expensive hotel city.
Stay on Main Hotel and Hostel is located right in the thick of L.A.'s bustling downtown scene. This large high-rise property is a steal at around $66 per night when you consider it's within easy walking distance of numerous sights, has plenty of space, is unexpectedly clean and contemporary — and is located in the world's ninth most expensive hotel city. However, some may shy away from this killer deal once they learn that this possibly cursed hotel has such a dark history that it was used as the inspiration for the American Horror Story: Hotel series.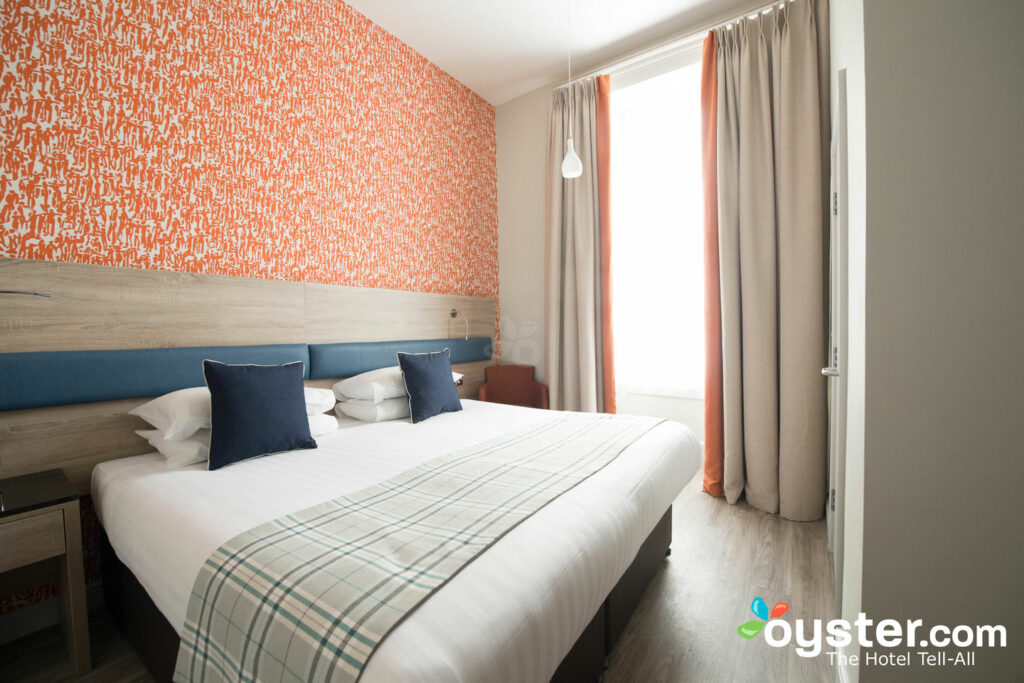 The continental breakfast buffet may cost you extra, but for $97/night at Cairns Hotel Edinburgh, you'll get a clean and contemporary room, light and jovial atmosphere, and central location in New Town. Access to popular spots in the city is easy if you hop on a bus or don't mind a hearty walk; plus, the hotel even has some family rooms for budget-minded travelers with kids. Not bad for the unlucky number 13 spot on the world's list of most expensive hotel cities.
If you're looking for gorgeous views and adrenaline-pumping on-site activities in Jamaica that won't break the bank, check out Negril's three-pearl Catcha Falling Star Resort where you can scoop up a clean and breezy cliffside room for $95/night. While breakfast and area shuttles will cost you extra, you can take advantage of the picturesque sea views, cliff diving, and free snorkel equipment.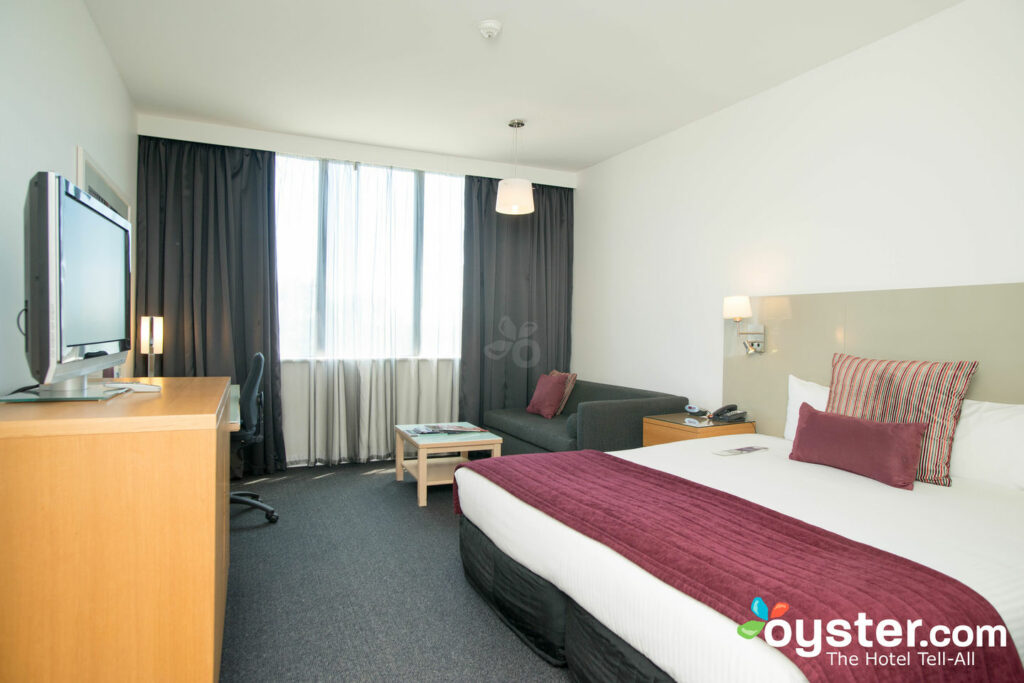 While Sydney may be on the list of most expensive hotel cities, we found that you can still grab a good deal up in Melbourne without having to head into a hostel. For $61/night you can stay in Albert Park near St. Kilda at the Mercure Melbourne Albert Park and call its heated pool and sauna, gym, bar, and restaurant your own — well, you'll have to share these amenities with the other guests.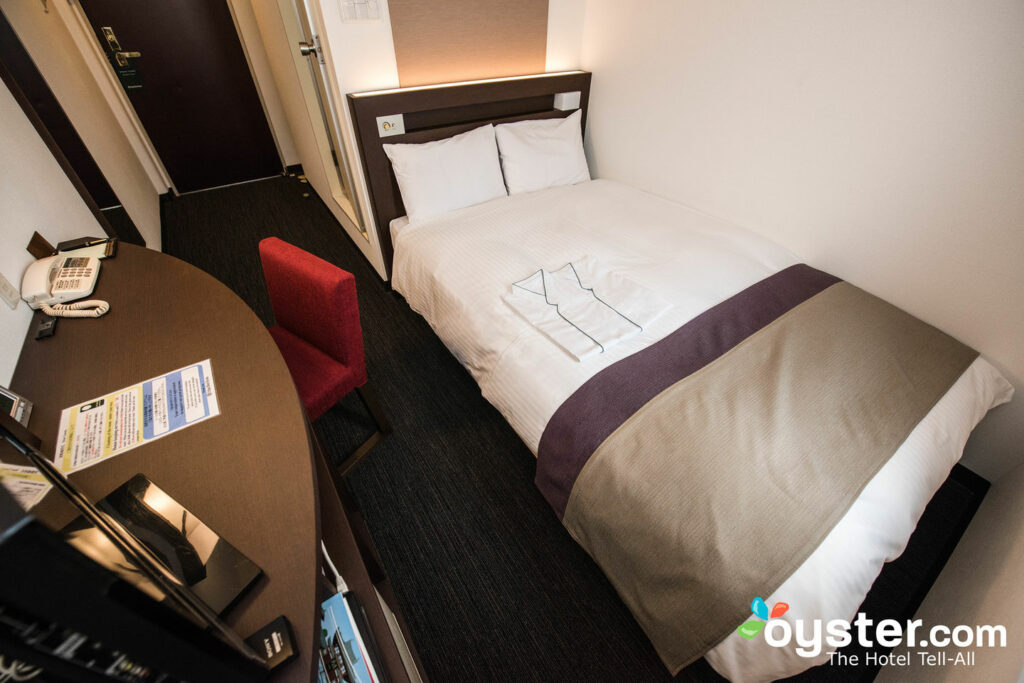 Basically a steal for any major city in Japan, $61/night is what you can pay for rooms at the Urban Hotel Kyoto. Sure, it's not the most centrally located hotel, but it is walking distance to two train stations, and has a tea room, Japanese restaurant, and small but clean rooms with flat-screen TVs.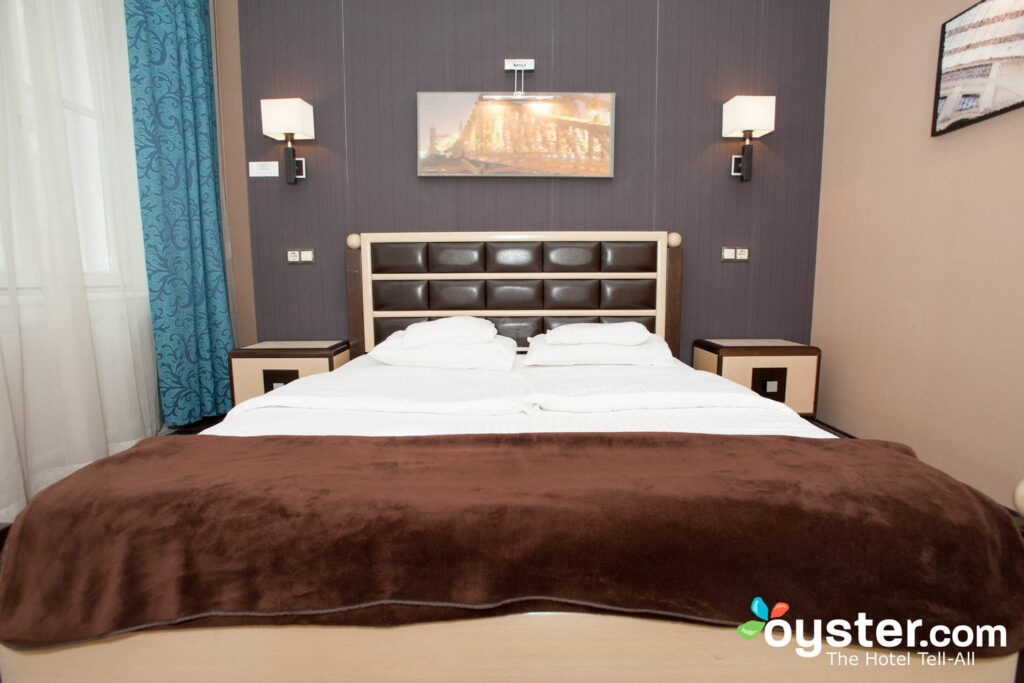 A gorgeous, elegant, and chic four-pearl property for $75/night? Yes, please. In Budapest's Hotel President Budapest, you can expect your money to stretch, getting you a convenient location, free Wi-Fi, a beautiful rooftop terrace, a Michelin-star restaurant, and some stylish Art Deco decor. Rooms come with minibars, coffeemakers, and large, walk-in showers. Just note that there's a fee for breakfast, parking, and to use the fitness center, sauna, and pool.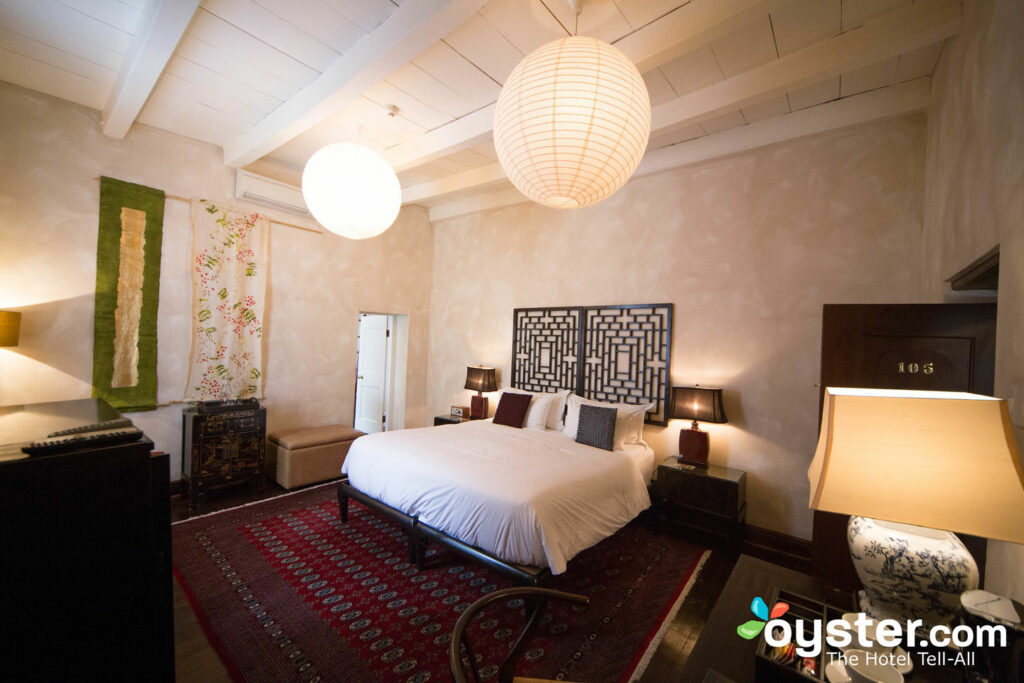 Heading to the Motherland can get you a mother of a steal. A night in Cape Town's four-pearl Cape Heritage Hotel will only set you back around $97, plus you get free breakfast and free Wi-Fi. You don't even have to buy an adaptor because all rooms come standard with world-friendly sockets — not to mention minibars, flat-screen TVs with satellite channels, chandeliers, elegant decor and furniture, and bathrooms with deep-soaking tubs and luxe toiletries.
While you may think of Mexico as a bargain destination, rising spots like Tulum are becoming surprisingly expensive, especially when you consider how no-frills many of the beachside hotels are. However, there are still some hidden bargain gems out there for $100 or less a night, and Green Tulum Cabanas and Gardens is one of them. For $92/night, you can expect to find simple digs, and a restaurant and bar, pool with drink and snack service, and 24-hour reception — all within a quick drive of Tulum town. However, this steal is probably priced lower since it's not directly on the beach.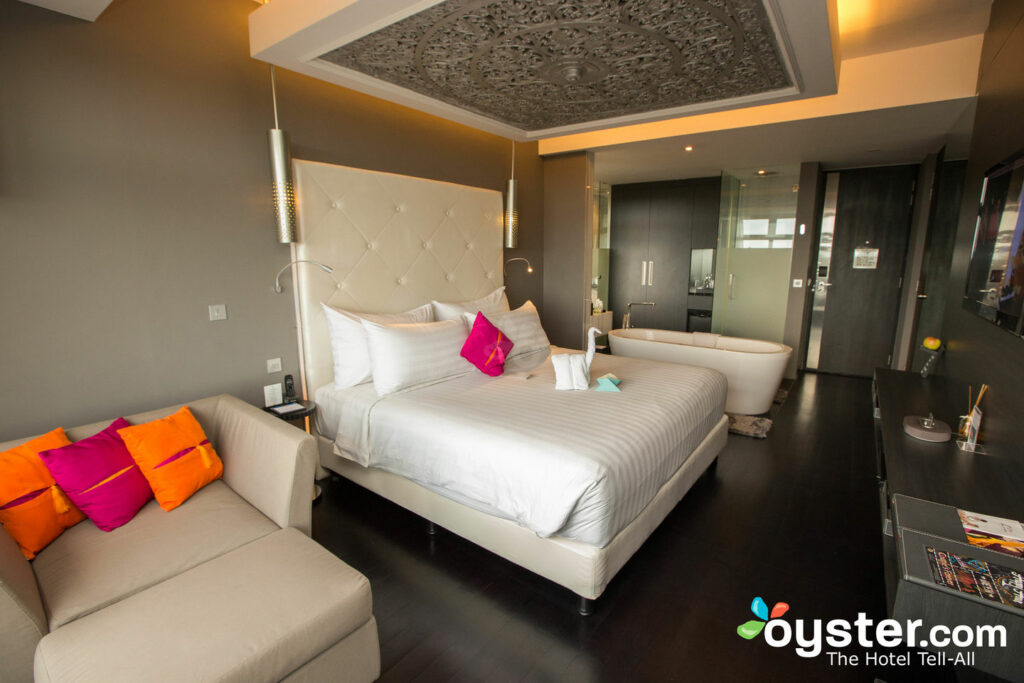 Perhaps the most impressive find is the four-pearl $33/night Centra Taum Seminyak Bali. This beautiful, upscale Balinese hotel has rooms with kitchenettes, a bar, restaurant, spa, 24-hour gym with rooftop meditation and yoga classes, pool, bike rentals, and pool, and is walking distance to bars, shops, and restaurants. But we didn't say that airfare wouldn't cost you a pretty penny…
Related Links:
All products are independently selected by our writers and editors. If you buy something through our links, Oyster may earn an affiliate commission.