Suburbia often gets overlooked, especially by those planning a vacation -- often an adventurous vacation purposely away from the cookie cutter homes and manicured lawns that the suburbs are known for. But sometimes, a touch of the familiar can be reassuring when exploring a new city. And hotels outside the city limits -- but near enough at hand to get to all of the action with ease -- usually come at a fraction of the cost of their city neighbors. In fact, some of Oyster's favorite hotels call the suburbs home. From New York City to London and beyond, we have found charming hotel options outside of the major city limits that are just waiting to welcome you with open arms and suburban flair. (Trust us, it exists. See for yourself below.)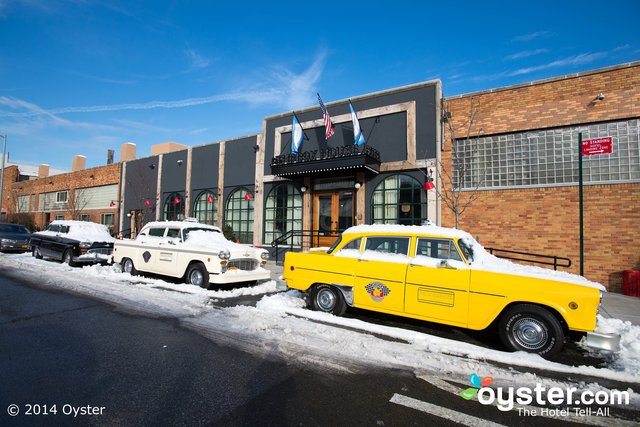 New Yorkers are used to commuting. The suburbs give the great isle of Manhattan a chance to really spread out and breathe — as much as one can in one of the five boroughs. Vacationers looking to pinch a few pennies and experience another side of the City that Never Sleeps should explore Manhattan's neighbors. And for a real dose of Brooklyn, what many (hipsters) consider the best corner of NYC, it doesn't get more authentic than The Box House Hotel. This former door factory houses 57 apartment-style rooms designed by local Brooklynite Kip Jacobs, who is a friend of the owners. The spacious rooms and lofts (some sleep six) attract families, couples and those conducting business — mostly film crews. Modern kitchens and free extras include bottled water and coffee, rides within a mile-and-a-half radius, and use of the stylish fitness center. This is a hidden gem for those seeking breathing room and easy access to Manhattan.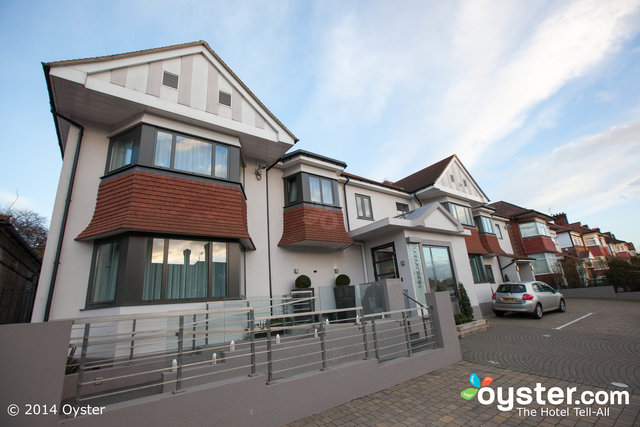 The 23-room Hide London is an upscale boutique located 30 minutes north of London's city center by public transportation in the suburb of Hendon. Offering luxurious rooms in a small and personal environment, this hotel is convenient for drivers looking to save by staying outside of London proper (and utilizing free parking). The immediate area is a tad sleepy, but London is close at hand and the stylish property more than makes up for the distance. The rooms are modern and appealing with fun, whimsical wallpaper, flat-screen TVs, luxurious bathrooms with walk-in showers, and free minibars. There's also a quality continental breakfast and free Wi-Fi.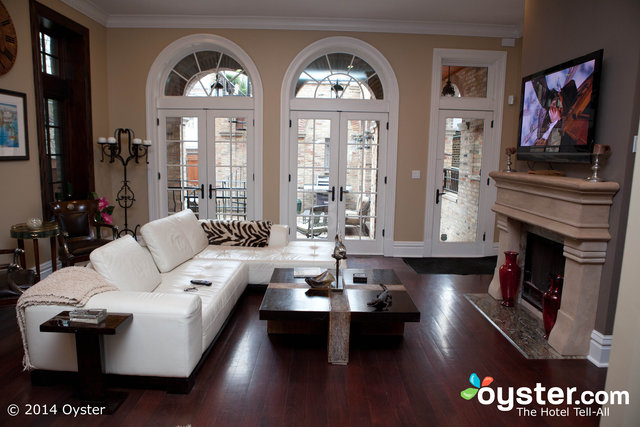 The six-room Villa D' Citta is a cozy, romantic bed-and-breakfast located in the residential neighborhood of Chicago's Lincoln Park. Top tourist attractions may be a bit of a distance away, but there are dozens of restaurants, bars, and boutiques in the area. Lincoln Park is also home to biking and jogging paths along the lake, gardens, public art, some of Chicago's best beaches, the Lincoln Park Zoo and Conservatory (both of which are free), and the famous Oz Park. Plus, the hotel's few features are all charming: an outdoor whirlpool and sun deck, a brick courtyard with a barbecue, and a large communal kitchen. The bright, luxurious rooms have big flat-screen TVs and hardwood floors, but two of them do share a bathroom.
The Dunboyne Castle Hotel & Spa is located about half an hour northwest of Dublin's city center. The historic property — an 18th-century castle turned Georgian house, turned convent, turned hotel — sits on beautiful green grounds, making it a popular spot for weddings and events. The 145 rooms are spacious and modern, with crisp linens and free Wi-Fi, as well as electric kettles, safes, and suites with luxurious soaking tubs. The biggest highlight here is the spa, with its serene hydrotherapy pool, outdoor hot tub, and variety of treatments. A lovely lobby has plush seating and a fireplace, and the fitness room is adequate. The location may be out of the way, but with a library, restaurant, three bars, and several golf courses nearby, there is plenty to keep guests entertained.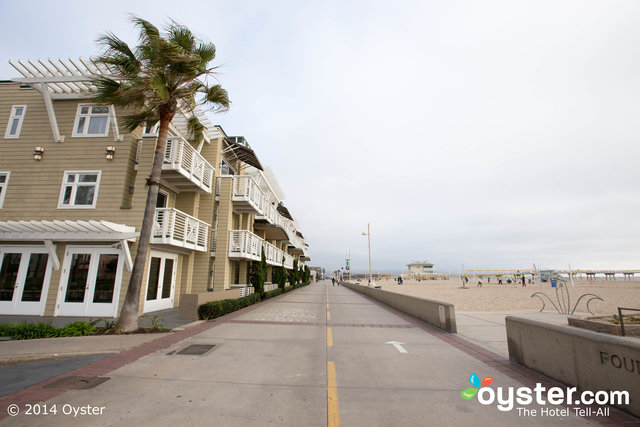 A forty minute drive from Downtown Los Angeles, the Beach House is a 96-room, upscale hotel that overlooks Hermosa Beach. It's located on The Strand, a 26-mile pathway that runs parallel to the ocean, within walking distance of waterfront cafes, nightlife hot spots, and local surf shops. Frequent guests say that area can get overcrowded in tourist season, creating noise and limiting privacy for those staying on the hotel's first floor. The best rooms (on the second and third floors) have ocean views but come at an extra cost. Overall, if you're looking to visit La-La Land without all of the crazy — and for some great beach access, this is an excellent option.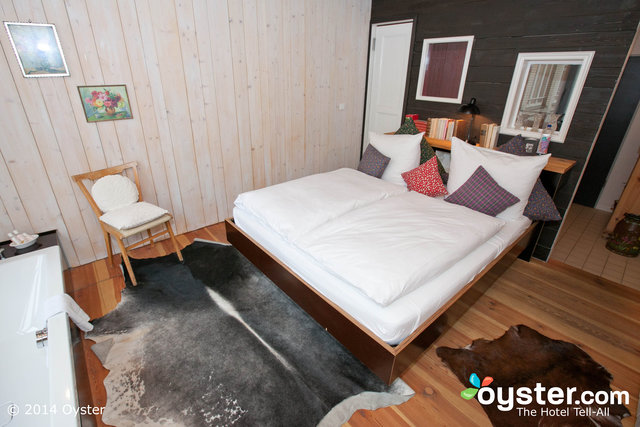 The Michelberger Hotel is a trendy, budget-friendly option set in a former warehouse in the Friedrichshain neighborhood of Berlin. The local neighborhood is full of more restaurants, bars, and nightlife, and it's only a short drive to the center of Berlin and its main tourist sites. Most of the 119 rooms have spare, modern decor; the exception is the Gold Room, which is decked out in an opulent, romantic style. Some of the rooms have exposed cement, big windows, and open showers, while others have bunk beds and can accommodate larger groups. A big breakfast buffet (for a fee) is served daily, and food and drinks can be ordered from the outdoor terrace. Highlights at this quirky hotel include a stylish lobby full of books and magazines, and a bar with live DJs.
A stylish lobby, an acclaimed regional restaurant, an extensive pillow menu, and a hip rooftop pool and bar (open summers) makes The Liaison one of the best hotels in Washington DC's Capitol Hill — an area that's convenient to the Amtrak station and most major sites, but far from most of D.C.'s dining and nightlife. This swanky boutique is aiming to bring some life to the otherwise sleepy neighborhood, however — and it largely delivers. For a suburban stay in the D.C. area, you can't do much better.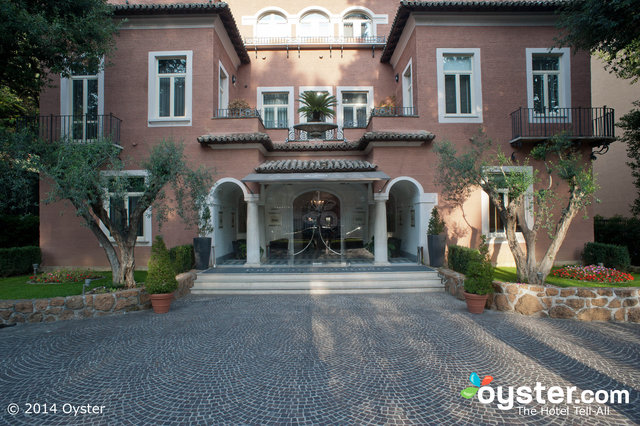 The Prime Hotel Principe Torlonia provides a tranquil atmosphere in what can be an overwhelming city. That said, the tranquility means the hotel is located far from all of Rome's popular tourist attractions — though it's in a nice, safe, residential neighborhood with plenty of dining and shops nearby. The rooms have modern amenities such as iPod docks and flat-screen TVs, but they're short on space unless you're in a suite (in which balconies and patios are huge). The on-site dining is nice and there are some tables out in the garden so guests can take in the outdoors. This is a solid option for guests wanting a relaxed, comfy place to crash after a busy day of sightseeing.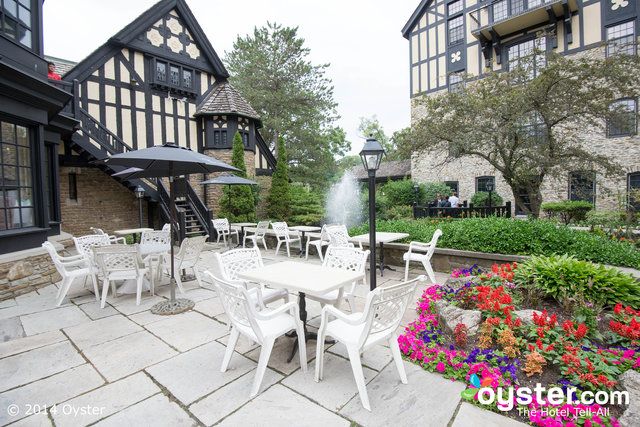 Located in Humber Valley, a 15-minute drive to both downtown Toronto and the airport, the Old Mill Toronto is a 100-year-old forest sanctuary that has a romantic lodge feel, with elegant dining options and 57 guest rooms. Rooms are traditionally furnished with comfy, plush furniture, flat-screen TVs, and fireplaces. The grounds are charming, with winding stone pathways, flower gardens, a water fountain, and a waterfall. The hotel lobby features a lovely sitting area with black wood beams running across the ceiling, a fireplace, exposed brick walls, and burgundy leather study chairs. On some nights, live jazz from the hotel's Home Smith Bar percolates through the black and white hallways that are decorated with large picture windows and pops of red decor. It's an expensive place to stay, and guests pay a premium for the hotel's peaceful location away from the bustling downtown. There's not a lot in the immediate area, but that's part of the appeal.
A tranquil, minimalist vibe pervades this upper-middle-range property in Buenos Aires' peaceful neighborhood of Palermo. The Awwa Suites & Spa's 60 large, bright rooms feature free Wi-Fi and flat-screen TVs, fully equipped kitchenettes, and contemporary decor with dark wood accents and black-and-white photos on the walls. The spa is comprised of a gorgeous indoor pool area, sauna, and small massage room, adjacent to a tiny fitness center with state-of-the-art equipment. It's a great pick for those who prefer a quiet location close to shopping, dining and nightlife, but visitors who want to be within walking distance of major tourist attractions might prefer a more central location.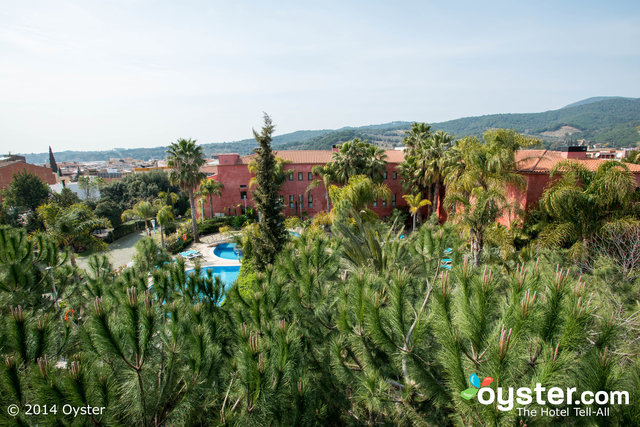 Located in Garriga, a small town on the outskirts of Barcelona, the Gran Hotel Balneario Blancafort is a spa retreat ideal for travelers looking to escape the city. Surrounded by mountains, the property's grounds are replete with all sorts of trees and plants to maintain a relaxing atmosphere. Rooms deliver French-inspired decor in a blue color scheme. Those looking to get pampered will enjoy the hotel's spa and wellness programing, which focuses on the healing characteristics of thermal water.
Located on the banks of the River Arno in a restored water mill that dates back to the 1300s, the Hotel Mulino di Firenze provides a historic backdrop for travelers who hope to experience the Tuscan countryside without being too far from downtown Florence. The upscale hotel is a reasonably convenient base for exploring the Chianti vineyards, but guests will have to drive or take a bus to get to the city center.
RELATED LINKS: