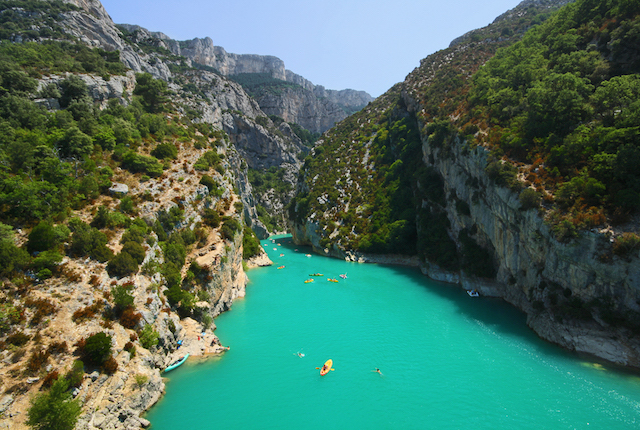 When it comes to European destinations that have a breathtaking landscape, mouthwatering food, and a shimmering sandy coastline, both Tuscany and Provence fall at the top of the list. So, how do you choose between them? While the French and Italians would undoubtedly claim their own region as the better choice, we've broken them both down—by landscape, food, beaches, art and architecture, and shopping—to help you figure out which one is right for you. Ultimately, though, they're not so far from each other (about a seven-hour drive), so if you really can't decide (and have the time), why not visit both?
Landscape
The countryside of Tuscany is undoubtedly picturesque, with the lush vineyards of Chianti, rolling green hills, and stunning hilltop towns like Pitigliano and Collodi. (The latter is the birthplace of Pinocchio and features houses that cascade down the hillside.) Throughout Tuscany, the regular sight of tall Cypress trees lining the driveways of spectacular rustic houses often makes it feel like you've stepped into a postcard.
Provence, however, offers contrasting and varying landscapes, from the sparkling beaches of Cote d'Azur to Grasse (the world's perfume capital) and its scented lavender fields to hillsides covered in wild red poppies. Camargue, a region located south of Arles, is home to wild horses and even flamingos, while further north, rugged mountains tower above the glowing green waters of the Gorge du Verdon. It's not hard to see why artists such as Cezanne, Matisse, and Van Gogh were inspired by this French province.
Food
When it comes to food, you're unlikely to be disappointed in Provence or Tuscany. Both regions are passionate about their cuisine and wine (and host annual truffle festivals!). Provence puts up some fierce competition—it has a whopping 82 Michelin-starred restaurants, and with fertile lands and the Mediterranean on its doorstep, it offers rich pickings when it comes to ingredients. Aromatic herbs are available in abundance and garlic and local olive oil form the backbone of many dishes. Provencal cuisine tends to be more complex and ambitious, while Tuscan foods are all about mouthwatering, rustic simplicity (think fresh tomatoes, handmade pastas, truffles, cheeses, and endless sweet delights).
Beaches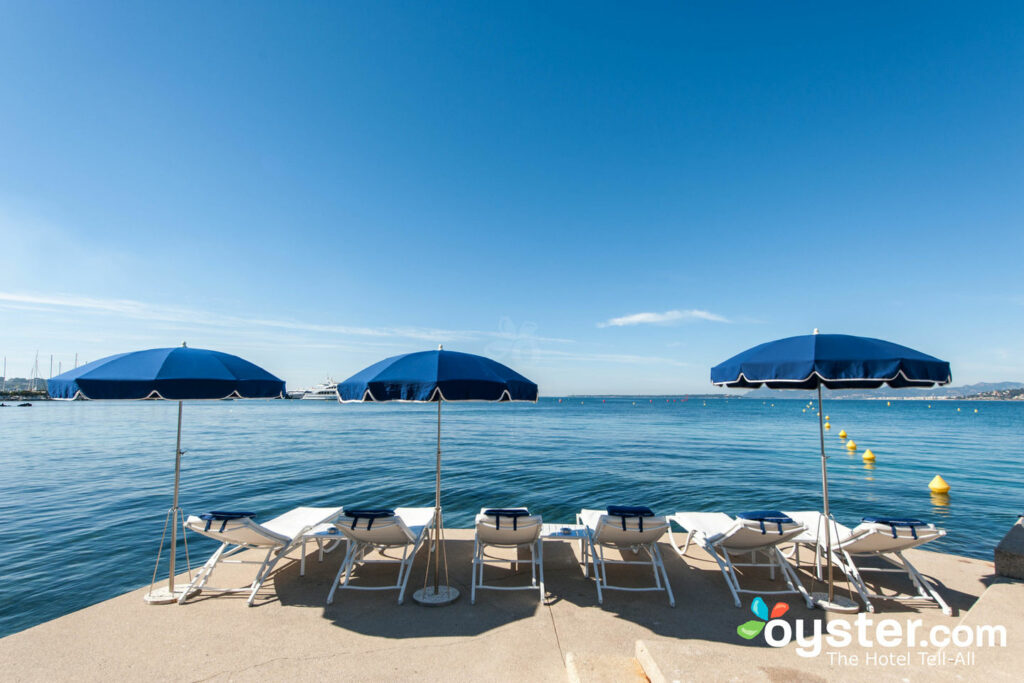 Provence, and more specifically Cote d'Azur (the French Riviera), is known for its sparkling seas and beautiful beaches. From the famously glitzy resorts of Cannes and St. Tropez and the promenades of Nice to the family-friendly beaches at Port Grimaud and the brightly-colored houses of Menton's seafront, there's something for every type of vacationer. The stunning fishing village of Cassis is a must-see, with the nearby Cap Canaille (the highest sea cliff in France) and numerous tiny inlets with turquoise waters and gleaming white cliffs.
Tuscany is more famous for its lush interior than its coastline, but that's not to say its beaches are any less spectacular. If anything, the focus on its hillside towns and vineyards means that many beaches of southern Tuscany are relatively unspoiled (particularly, compared to many of those in much of Italy) and tourist free. These white sandy beaches backed by dunes and pine forests are a stark contrast to the busy resorts further north, such as the upmarket Viareggio. The stunning beach at Marina di Alberese is part of a nature reserve, with wild horses and deer to be spotted on the walk there, but a boat trip to the small island of Giglio, or the bigger Elba, is the ultimate Tuscan coastal experience. Elba has 70 beaches (some rocky, some with white sand, and others with red sand).
Art and Architecture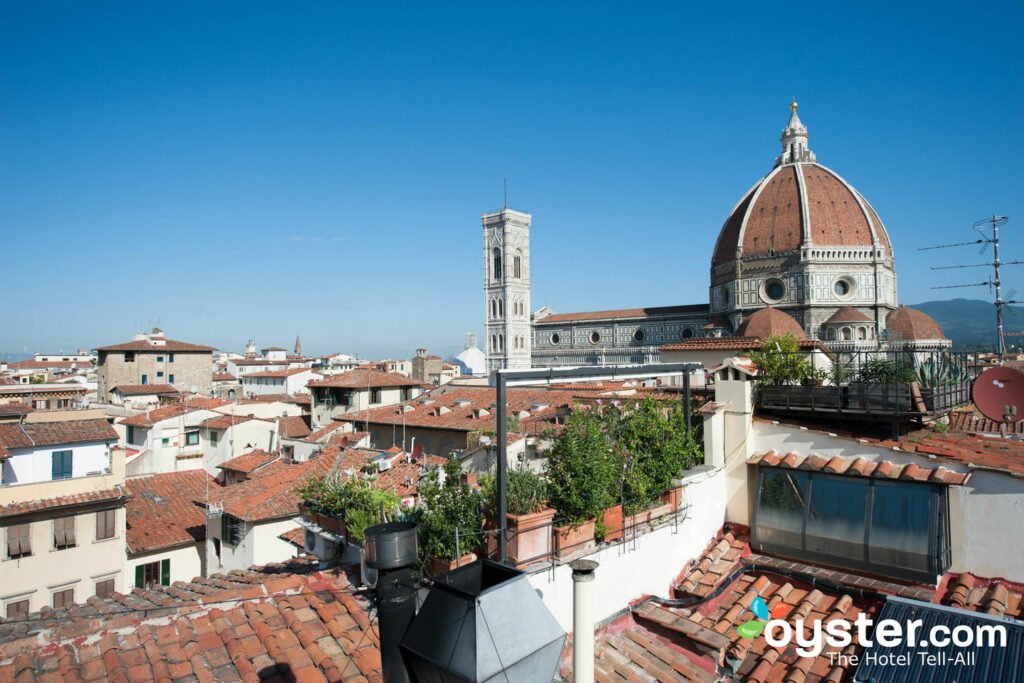 Any culture vulture booking a vacation is bound to have Italy on their mind, and as the birthplace of the Renaissance, Tuscany comes out on top. However, Provence is far from a cultural vacuum and should be given equal consideration. For starters, it has some of the most beautiful and best-preserved Roman ruins in Europe as well as countless galleries and museums celebrating the connection between the region and the many renowned artists who have been inspired by it (Picasso, Matisse, Cezanne, and Van Gogh, to name a few). The Pont du Gard aqueduct, Roman Theater of Orange, and Roman ruins at Vaison-la-Romaine are all definitely worth exploring, as are places like Aix-en-Provence and Avignon.
Of course, Tuscany packs in the culture and art. The region is like one giant museum—Florence is overflowing with Renaissance art from the likes of Leonardo da Vinci and Michelangelo (the Uffizi Gallery Museum is a must-visit), plus there are numerous beautiful churches, resplendent palaces, and magnificent piazzas throughout. And we still haven't mentioned the abundance of galleries and museums that can be found in medieval hilltop towns such as San Gimignano.
Markets
No vacation to Tuscany or Provence is complete without a visit to a local market, and much like the rest of Europe, almost every town and village in both these regions offers one weekly. In Tuscany, the farmers markets are a visual feast, with some stalls offering more tomato varieties than you knew existed. Baskets overflow with green and yellow zucchinis, and handmade pastas in every conceivable shape and size fill the stands. There are also numerous antique markets throughout the region—perhaps the most famous being the annual Straw Market in Florence.
There is, however, something undeniably romantic about a rustic French (and in particular, a Provencal) market that can't be beaten. Locals toting straw bags talk loudly while jostling to inch closer to neat rows of baguettes, baskets of colorful fruit, and circles of cheese. Vivid purple artichokes are sold next to bright white linens and rustic earthenware. There are also the famous flea and antique markets, where you can rummage through a sea of curios, knickknacks, trinkets, and other hidden treasures (the Sunday market at Isle Sur La Sorgue is the best).
You'll Also Like:
All products are independently selected by our writers and editors. If you buy something through our links, Oyster may earn an affiliate commission.