Forget logo branded t-shirts and shot glasses. These hotel gift shops forgo stocking their shelves with those usual tchotchkes in favor of products that raise their retail status as high as the penthouse suite! The six shops that make our list make it so you don't even have to leave the hotel to score some seriously awesome merchandise. After shelling out some green, you can head back to your luxe digs to admire your vacation loot. Now how to pack it all in your suitcase...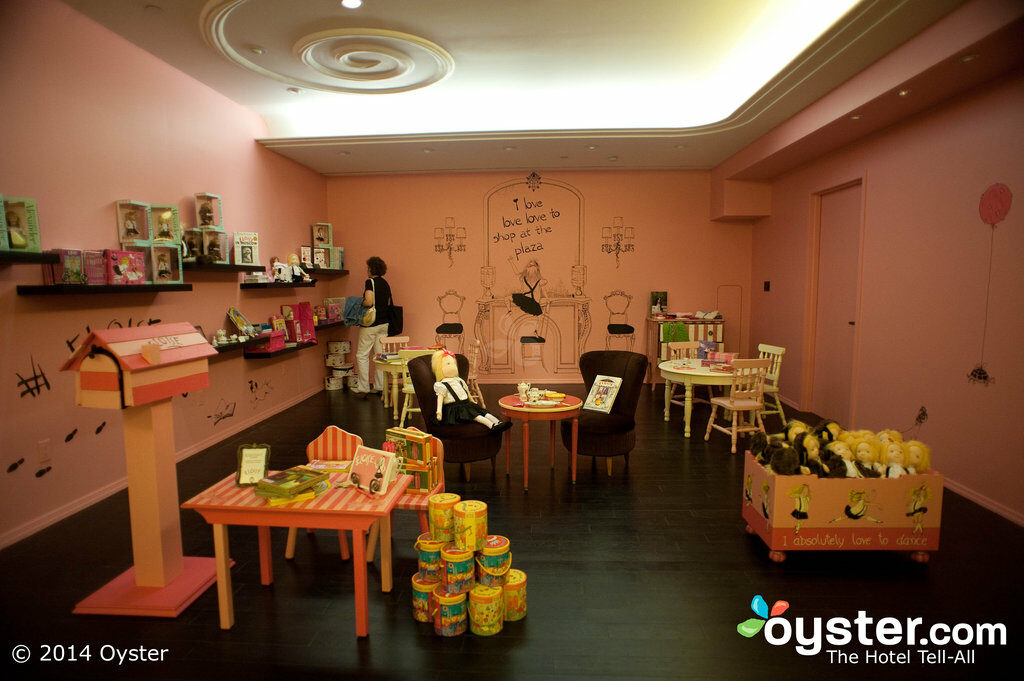 Heard of the children's book series Eloise — about a little girl who lives in The Plaza? Well, some clever retail folks made the storybook character come to life. The Eloise Shop at The Plaza offers one-of-a-kind merchandise based on the book series. But you don't have to be a bookworm to enjoy the hotel's charm. The century-old, 282-room Plaza is a New York landmark. A $400 million overhaul in 2008 gave the huge rooms gold-plated bathroom fixtures, but it also converted most rooms overlooking Central Park into privately-owned residences (akin to how Eloise lived). The hotel even has an Eloise-themed suite.
The gift shop here features an exclusive line of Ritz Carlton products — from luxurious beach towels to its one-of-a-kind Ritz stuffed animals. But the shopping doesn't end in the lobby. This 434-room hotel sits atop an upscale shopping mall right off the Magnificent Mile.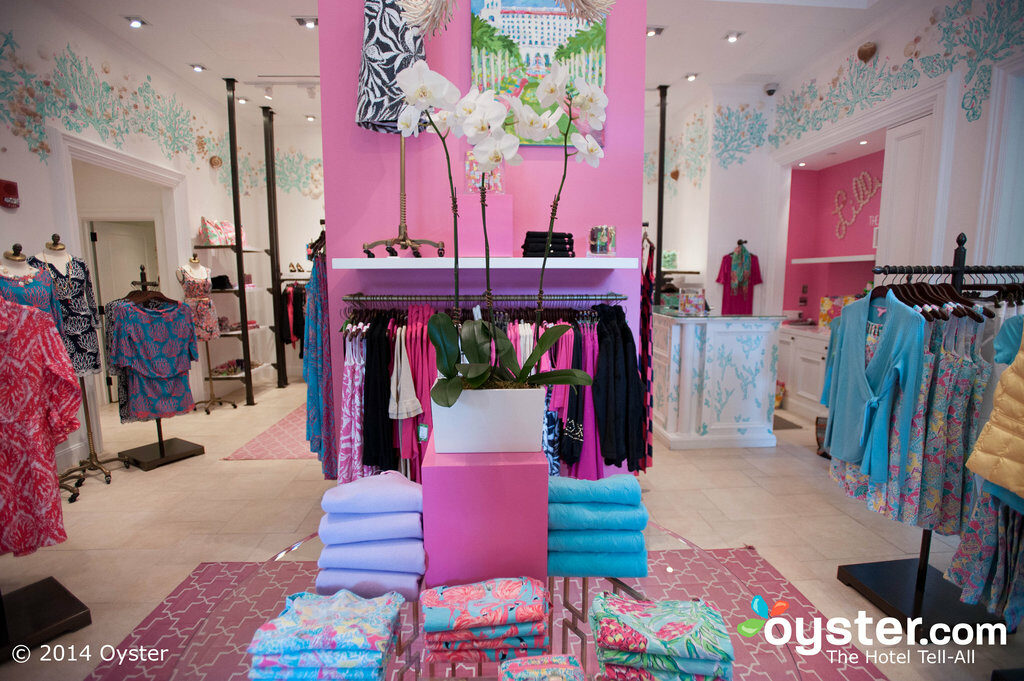 The Breakers and Lilly Pulitzer are basically BFFs. The hotel and clothing label teamed up to create exclusive accessories that are only available at the hotel (like limited edition scarfs with prints of hotel landmarks). There's a bunch of other retail shops on the property, including a Gerlain and Ralph Lauren boutique. As far as competing hotels in Palm Beach go, nothing compares to the luxury found at this iconic property.
It's been called the world' strangest vending machine. The gift shop at the Mondrian South Beach lets guests buy a full range of products — from condos and cars (yes, CARS!) — with a click of a button. (We found a feather vest at the vending boutique for $400 during our visit.) Debuting in 2009 and designed by Marcel Wanders, the off-the-beach Mondrian is as stylish as its party-centric Miami siblings, the Delano and Shore Club, but lacks the hyped-up clubbers.
When guests kept raving about what great night sleeps they had at various W properties, the hotel had an idea: It now sells its very own line of comfy of bedding, as well as spa products from beauty partner, Bliss. But before you whip out your credit card, spend a night at W Hotel Dallas at Victory Park to try-before-you-buy. Rooms are home to the comfy bedding and bathrooms are stocked with Bliss toiletries. Plus, the chic lobby features dramatic hanging chandeliers as well as trendy, plush seating, and the trendy Ghostbar.
The St. Regis New York has an unexpected boutique that's a welcome change from traditional gift stores. The Thornwillow is designed with comfortable reading chairs, writing desks, and antique paneled cases; visitors are drawn in by the warm, intimate atmosphere and are attended to by the Thornwillow Librarian. Guests are encouraged to linger and enjoy a cup of tea, an espresso, or a fine whiskey while perusing a unique selection of beautifully-designed, one-of-a-kind items, all handmade in Thornwillow's artisanal studios.
RELATED LINKS:
All products are independently selected by our writers and editors. If you buy something through our links, Oyster may earn an affiliate commission.