There's something about turning 30 that feels a little complicated. It's exciting, of course, but also a bit daunting. After all, aren't you supposed to be an adult by now? Don't worry, though, because we've got 10 great ideas for 30th birthday getaways. And no -- we're not talking about a cute dinner with your best friends or buying a sensible pair of shoes. Check out our list below for the most exciting ways to welcome your 30s. The following activities are sure to be a little bit dirty (literally) and all the way awesome.
1. Have an Epic Mud Fight in Boryeong, South Korea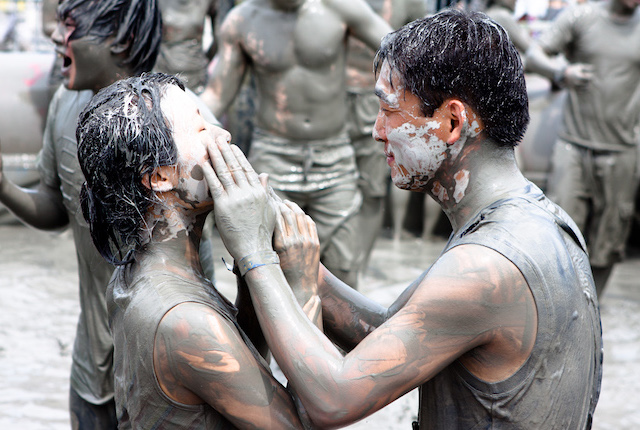 Worried about any impending signs of aging? Take a hot, muddy dip! There are thousands of famous therapeutic mud baths around the world, including the Dead Sea in Israel and Dalyan in Turkey. However, you are turning 30 after all, so opt for something a little more celebratory and get your ticket for the Mud Festival in Boryeong, South Korea.
Every July, the small beach town becomes home to boozy throngs of Korean and international travelers ready to party. Tons of mud is trucked in from the town's flats, which are rumored to be high in various nourishing minerals. Don't come expecting zen-like calm, though, as travelers generally arrive by the busload, fueled up on local brews and ready to sling and wallow in mud along the Daecheon Beach all day.
Most travelers will want to stop over in frenetic Seoul on their way to or from the Mud Festival — and they'd be remiss to give it a pass. For something near the city's best shopping, with a quirky and fresh ethos, check out the Metro Hotel, a simple mid-range option.
2. Make 20,000 Friends at La Tomatina in Bunol, Spain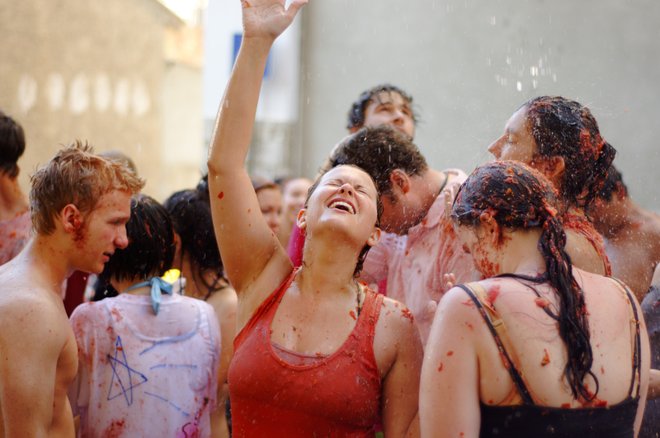 If getting dirty and sprinting for your life sounds like your idea of fun, by all means celebrate turning 30 by running from the bulls in Pamplona. But if you want a taste of Spanish culture without the threat of being gored, consider La Tomatina festival in Bunol, a small town outside of Valencia.
Celebrated on the last Wednesday in August, the event's origins are a little unclear. Most locals point to some sort of popular uprising against corrupt politicians in the mid 1940s. In any case, the one-time riot has become a party, so pack an all-white outfit, a pair of heavy-duty goggles, and get ready to hurl over 150,000 tomatoes at other revelers. Just be aware that it's a ticketed event now and capped at 20,000 participants every year.
Hotel Pick: Hospes Palau de la Mar
Not many tomato-throwers spend their night in Bunol, and most opt to make it a day trip from vibrant Valencia, Spain's third-largest city. The Hospes Palau de la Mar is situated just outside Valencia's charming Ciutat Vella, and housed in a 19th-century former palace — the right kind of splash to celebrate turning 30.
3. Hike the Jungles and Sacred Mountains of Bali
Mountain climbing isn't just all snow-capped peaks and altitude sickness. In Bali, you'll sweat it out — and we mean all of it, depending on how hard you celebrate turning 30. There are a number of hikes to choose from around the island, but the best are in the north, near Ubud and Mount Batur.
The Campuhan Ridge Walk, just outside of central Ubud, is justifiably famous, with its stunning views across the green jungle landscape below. It's best for beginners and hikers should budget a couple of hours to complete the walk. Afterward, spend your day unwinding in a private pool at any one of the swank villa-only properties found around town.
Thirty-year-olds who want more of a challenge should head to Mount Batur, a sacred active volcano that's known for sunrise hikes. Most of the hike happens overnight and the weather can be chilly. Climbers must also be registered, which is easily done through agents in Ubud and elsewhere. The payoff for your efforts will be a stunning view of bright orange skies over Bali's northern peaks. Those 30th birthday pictures will certainly make everyone back home jealous.
Hotel Pick: Fivelements Retreat Bali
Go villa or go home is the motto around Ubud. Channel those spiritual, communing-with-nature vibes into an eco-friendly hotel stay as well. The Fivelements Retreats Bali has rustic-chic rooms and an unplugged ethos that's paired with health-conscious dining and a secluded location.
4. Stomp Grapes and Toast to Your Health at a Winery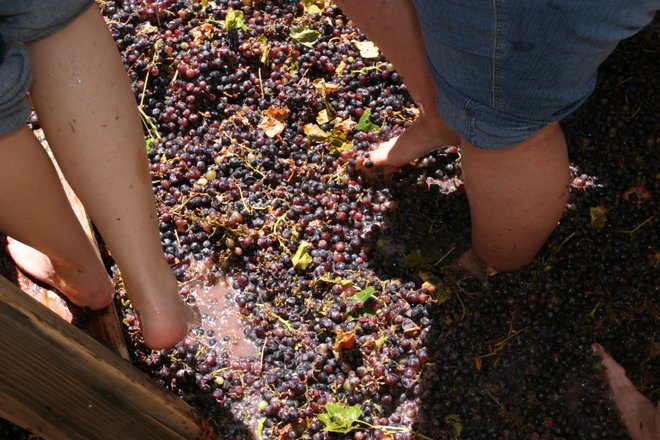 They say a little red wine is great for the heart, so adding some cardio to the mix can only make things that much healthier in our opinion. Turning 30 is about being more active in your life choices, and taking a firm role in your oenophilic leanings and making some wine sounds just about right.
Harvest season is generally in the autumn around the world, but we're of the mindset that it's always autumn somewhere. The Sonoma Valley Crush in Kenwood, California, draws together 13 local vineyards for a grape-stomping, wine-sipping bonanza every September, as does the Willamette Valley wine region in Oregon. Those wanting to head farther afield could explore festivals like the Buin de Vendimia in Chile or stop by the vineyards in Santorini, Greece throughout August.
Hotel Picks: Kenwood Inn and Spa & Andronis Boutique Hotel
Plan on ringing in your 30s in Sonoma? Why not stay right near the stomp-fest in Kenwood at the Kenwood Inn and Spa, a classic and quaint property with a restaurant that uses local produce plus an excellent wine bar. If you're heading to the Mediterranean, check out the swank cave-style rooms at Andronis Boutique Hotel.
5. Be Part of the Color Mob During Holi in India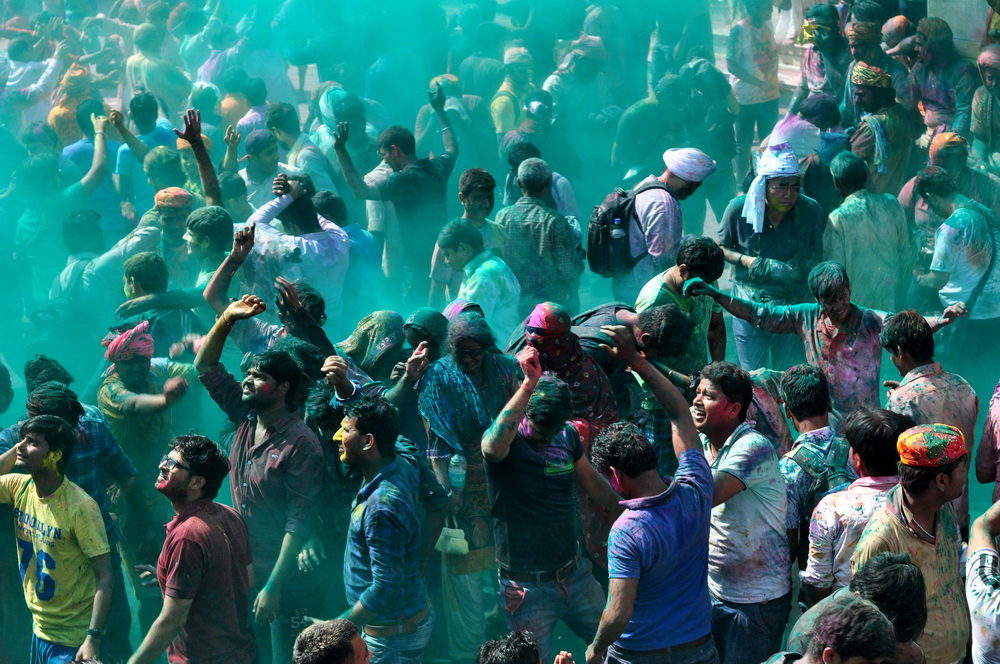 March babies are in luck because India has an incredibly colorful way to get messy and have a blast. The Holi festival is celebrated across northern India and Nepal, but it's toasted with particular fervor in sacred towns like Vrindavan and Mathura. On the final day of the ceremonies, the towns become an explosion of colored powders, as revelers in various states of drunkenness and/or revelry toss handfuls of purple, pink, yellow, green, and red powders and dyes at one another. The holiday dates back to the third century, which we think bodes particularly auspicious for celebrating a third decade of life.
India is a massive country, but most travelers will enter and depart through New Delhi, the sprawling capital that's a 90-minute train ride from the Holi festivities in Mathura. It's worth considering The Visaya, a sharp and simple boutique-influenced property in the posh Panchsheel Park neighborhood of South Delhi.
6. Check-In at a Love Hotel
When we say love hotel, we don't mean sex hotels, though our hotel investigators have seen at least a couple of those during their travels. Love hotels are ubiquitous in cities like Buenos Aires and Tokyo, where they can take on some pretty fantastical shapes and styles. However, the trend has spread far and wide, and features range from by-the-hour rental to private drive-in garages, sex toys, and wild themes.
Hotel Picks: Hotel Amour & Bryant Park Hotel
The point is to take your romantic life outside of its normal bubble. After all, turning 30 is all about new experiences and no regrets. Check out spots like the Unique Pension in Seoul, where you can get freaky inside a human-size cup of ramen noodles. Or why not stop in at Hotel Amour in Paris, with its quirky erotic decor. Even luxury hotels are getting in on the action. Take New York City's Bryant Park Hotel, for instance, which offers sex-toy menus with every room.
7. Take an Agritourism Break in Italy
Make a commitment to locavore living in your 30s — and do it while visiting an actual working farm in Italy. Agritourism is booming throughout the country, and we've visited a wide range of properties, from quaint bed-and-breakfasts to humble inns to sharp boutique properties and former abbeys. All of these are housed on working farms, meaning there are plenty of chances to get involved with nature, though the amount of work involved varies. Some properties merely let you hang out by the pool or spa while the farm buzzes all around — translating to some excellent farm-to-table meals — while others encourage guests to interact with animals or help in the harvest.
Hotel Picks: Guardastelle & Fattoria San Donato Outside of the historic town of San Gimignano, Guardastelle has all the cozy trappings of a country inn in the middle of a vineyard and olive groves. The hotel offers cooking classes plus a pool and views of the Tuscan countryside. For something a little more hands on, the humble Fattoria San Donato lets guests partake in farm activities like harvesting.
8. Be a Volunteer, Not a Voluntourist
Those fortunate enough to be celebrating their 30th birthday in relative comfort may want to give back instead of blow their cash on luxury and adventure. Unfortunately, voluntourism can be a racket, and many companies that offer voluntourism packages collect steep fees, give little back to the local community, and ferry their travelers to more splashy sights than places in need of help. Idealist.org is a great resource for finding ethical volunteer opportunities directly with reputable non-profits and NGOs around the world.
Those with an inclination to being outdoors for their dirty 30 may want to look into the many conservation organizations across the U.S. that run week-long programs for travelers. The American Hiking Society offers one-week trail-maintenance hikes in some of the nation's most stunning landscapes, while the Sierra Club organizes dozens of treks that include trail maintenance, cleaning wildlife areas, and other conservation efforts year round.
9. Try Body Rafting in Arecibo, Puerto Rico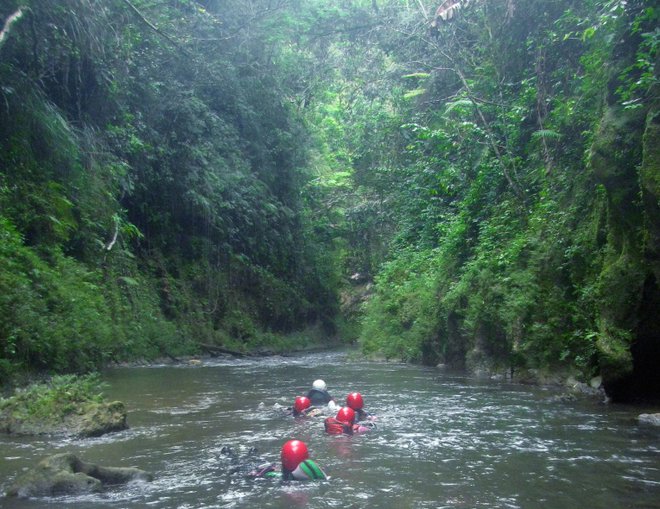 Getting dirty by jumping into a rushing tropical river might not sound dirty, but a trip with Explora PR is a whole lot more than a quick, cooling swim. The staff here run all-day adventures that include jungle hikes, educational talks about the Tamana River's ecology, repelling 120 feet into a valley, and a day of body rafting. The latter activity is like a combination of whitewater rafting and body surfing. You might get a few bumps along the way, but speeding along the rapids as springs trickle out from the cliffs all around is a pretty thrilling way to kick off your 30th year.
Hotel Pick: Gallery Inn & Olive Boutique Hotel
Arecibo is only a 90-minute drive west of cosmopolitan San Juan, which has plenty to see and do. It's also a great place to party if you're in town for your 30th birthday. We like the funky and eclectic Gallery Inn in Old San Juan, where the owners know everyone's names, or the swish and lively Olive Boutique Hotel out in posh Condado.
10. Get Sweaty and Sore Running a Marathon
Sure, this one is a little ambitious — and will require a four-month training commitment — but trust us when we say that there's no higher high to be had than blazing your way through 26.2 miles in honor of turning 30. Top-draw races in the United States include the New York City Marathon and Boston Marathon, and both guarantee thousands of people screaming your name the whole way. Just keep in mind that there are restrictions and fundraising requirements to enter both of these races for most runners. If the timing for these two major races don't work, there's a marathon in almost every state across the country at this point, too.
If you're celebrating your 30th birthday with a big event like running a marathon, you deserve to spoil yourself before and after. The NoMad Hotel is one of our favorite boutique properties in the city, with its handsome vintage-modern interiors, sceney dining, and — for those needing a carb-heavy recovery meal — 24-hour room service.
Just because you're turning 30, that doesn't mean you need to be using the same luggage you've had since you were 13. Snag the best bag on the market for your next trip with Away's carry-on, featuring 360 degree spinning wheels, a USB port, a TSA-approved locked, and a super strong exterior shell.
Related Stories:
All products are independently selected by our writers and editors. If you buy something through our links, Oyster may earn an affiliate commission.